Splintered
Martin Ruhe / American Pastoral
Splintered
Martin Ruhe / American Pastoral
American Pastoral  marks the directorial feature debut of actor Ewan McGregor, who also takes the lead role in the movie of Swede Levov, a hard-working businessman, whose homely middle-class life is literally blown apart by the sudden, radical action of his politically-motivated daughter.
The $20m Lakeshore Entertainment production was adapted for the screen, from Philip Roth's 1997 novel of the same name, by John Romano, and also features the acting talents of Jennifer Connelly, Dakota Fanning, Rupert Evans and Valorie Curry.
Highly-regarded German cinematographer, Martin Ruhe, began principal photography on the production in mid-September 2015 at rural locations outside Pittsburgh, Pennsylvania, wrapping production seven weeks later.
"Ewan was aware of my work on Control (2007), Harry Brown (2009) and The American (2010)," says Ruhe. "There was something in the opening sequence of Harry Brown that established, just through visual images, the life of the widowed ex-serviceman, in a London housing estate flat, that touched Ewan very deeply. He felt this kind of sensitivity was right for this movie, although the two stories are quite different."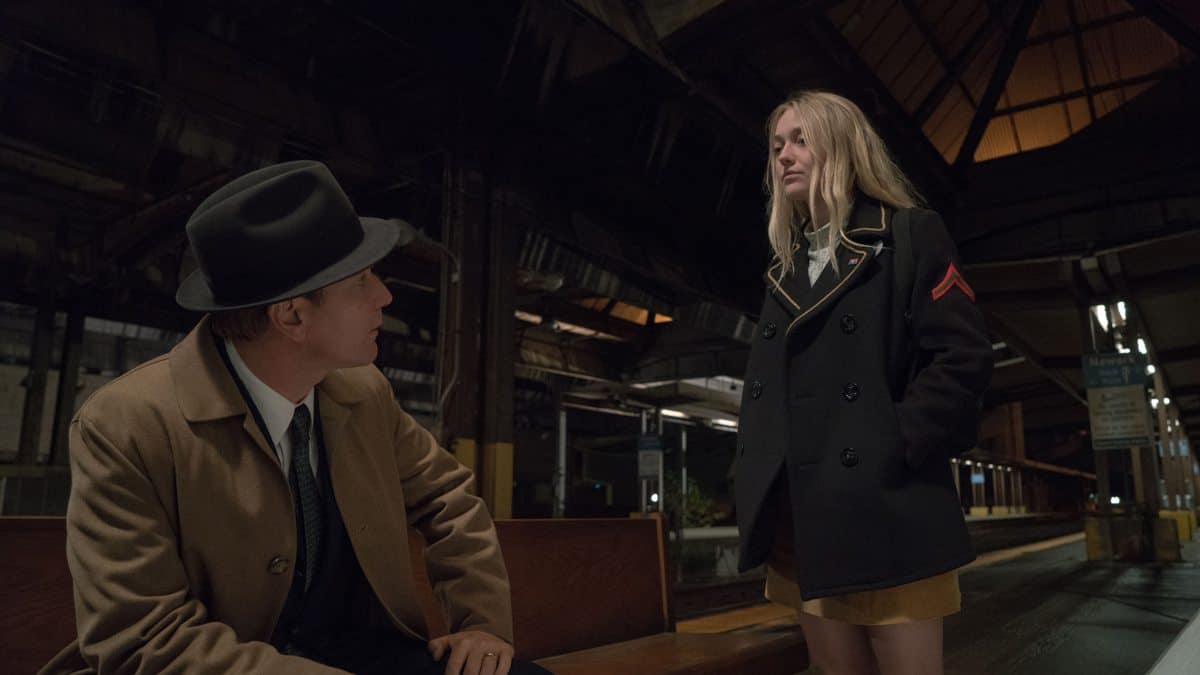 Ruhe says the script grabbed him personally in a couple of respects. "Firstly the story had a big range - from the 1940s to the early 1990s - which is a big chunk of American history to cover. There was also the human factor, the very moving story of a father and his relationship with a daughter, who sets off a bomb in a post office, and how their worlds and relationships change. It had very strong, emotional scenes. We can set our children up in life, but if it goes wrong, what can we do?"
For inspiration Ruhe and McGregor referenced Leviathan (2014, dir. Andrey Zvyagintsev, DP Mikgail Krichman), "which we liked a lot for the bravery of letting scenes play out," and Paulo Sotrentino's Consequences Of Love (2004, DP Luca Bigazzi), "for its beauty in remaining centred strongly on one character."
That said, Ruhe comments that he personally likes to see and feel the environment where the shoot will take place, and to let visuals fall into place from there.
Regarding the look of the production, Ruhe says, "Ewan and I worked closely throughout with Daniel Clancy, the production designer, on the colour palette and came up with an Edward Hopper-style 20th century realist American look. We also used the changing seasons to our advantage – the beautiful world of summer and its lush greens to support the feeling of a contented family, and then the loose leaves and colours of autumn as their lives falls apart. The colouring in the production design went appropriately from dense and saturated to more sparse and cold."
"We used the changing seasons to our advantage – the beautiful world of summer and its lush greens to support the feeling of a contented family, and then the loose leaves and colours of autumn as their lives fall apart."
- Martin Ruhe
There was no film versus digital debate, and Ruhe says that it's eminently possible to create a beautiful look with digital cameras to equal that of film. He paired an Alexa XT with Zeiss Master Anamorphic lenses – supplied by ARRI CSC in New York – for the production, using 40mm, 75mm and 100mm focal lengths, plus a 19-36mm Master Anamorphic zoom to help in tight shooting spaces. A 250D film-emulation LUT was used on-set for monitoring and review purposes.
"I like the combination of Alexa with the Zeiss Master Anamorphics as, together, they have a certain organic purity and beauty. They are fast lenses too, so you can shoot at T1.9 in low light and at night, and get a great result. The widescreen Anamorphic format allows you to have multiple characters together in frame, and to cope with dialogue-heavy scenes. But you can also use the frame to highlight the loneliness and isolation of a character. And this movie had the full range of these moments."
Ruhe says he eschewed the Anamorphic bokeh, but added a vertical filament filter between lens and sensor during the whole shoot, to produce horizontal flares on highlights in the image. He also used ultra contrast filters to reduce image contrast, plus Schneider Classic Soft diffusion, to soften the pictures and enhance the look of the intact world before the bomb explosion. However, he eliminated these for all subsequent scenes afterwards. "It's subtle shift in look, but you read it on an emotional level," he remarks.
With McGregor both directing and starring in the production, an extended seven-week prep period, proved very helpful, giving the pair extra time to work on the shot list together.
"I never thought of Ewan as a first time director, as he has worked with some of the greatest directors around, and has a lot of on-set experience," Ruhe notes. "Along with his acting talents, he's a genuinely, very nice person and an excellent co-worker. But, seeing as he had this double task, I tried to take as much weight off his shoulders as possible by giving him a set that he did not need to think about technically. There is very little camera movement, and its style was calm, patient and considered, as we wanted to give the actors the space and time to perform."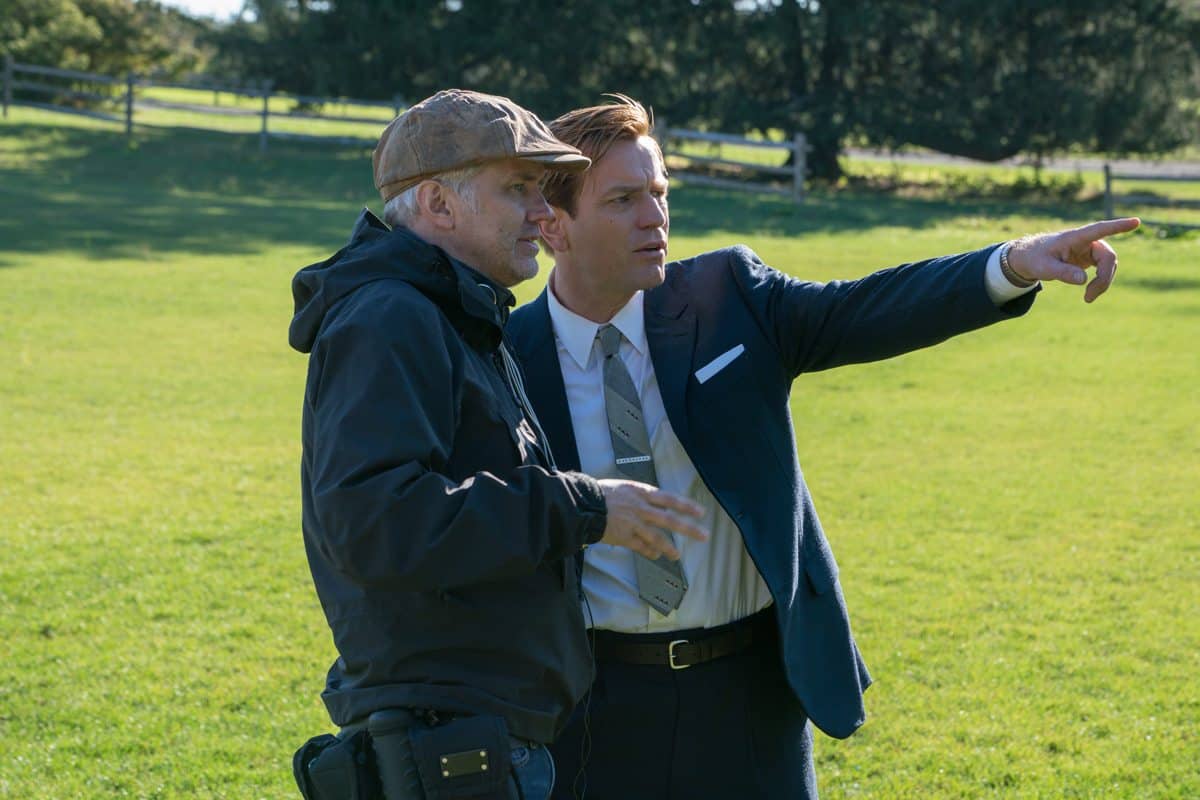 Asked who decided on the take, Ruhe says "Ewan did. There's not much I can tell him about acting. Typically, we would rehearse with the actors before inviting the crew to discuss our shooting plans each day. We would watch the first take together and go from there. Ewan felt he could direct much better from within the scene, rather than out of it. We shot 5-day weeks and every weekend we would meet to recap the work we had just done and look at our planning for the week ahead. We were very well organised, so whilst there were changes, we never had any major surprises."
Ruhe prefers to operate, and did so on this production. Although a second camera was used for coverage on some scenes, American Pastoral was mainly a single camera shoot. All second unit material was shot by Ruhe and his crew too. Except for gaffer Ed Moloney, the camera team was local. The Steadicam operator was John Moyer, with AC Deb Peterson working as first AC. Keith Seymour headed-up the gripping team, and Curtis Abbott supervised the Codex workflow tools as DIT.
The cinematographer says he kept the overall lighting simplistic – for practical and aesthetic reasons. "We shot quite a lot in small, confined places and locations, and created simple pools of light – such as on the family dining table – using LEDs and Wagon lights, with practicals to supplement the look, which gave that Edward Hopper type of look. The daylight exteriors were pretty much all in natural light, perhaps with a Lite Mat added if I wanted to lift the image a little. But the overall result was true to the environment and the time period."
Ruhe completed the DI grade at Company3 with colourist Siggy Festl. He says, "Siggy had kept a keen eye on the footage well-before the DI began. So even though we went back to the RAW footage and did not use the on-set display LUT, what should have been a two week grade, was completed in five days."