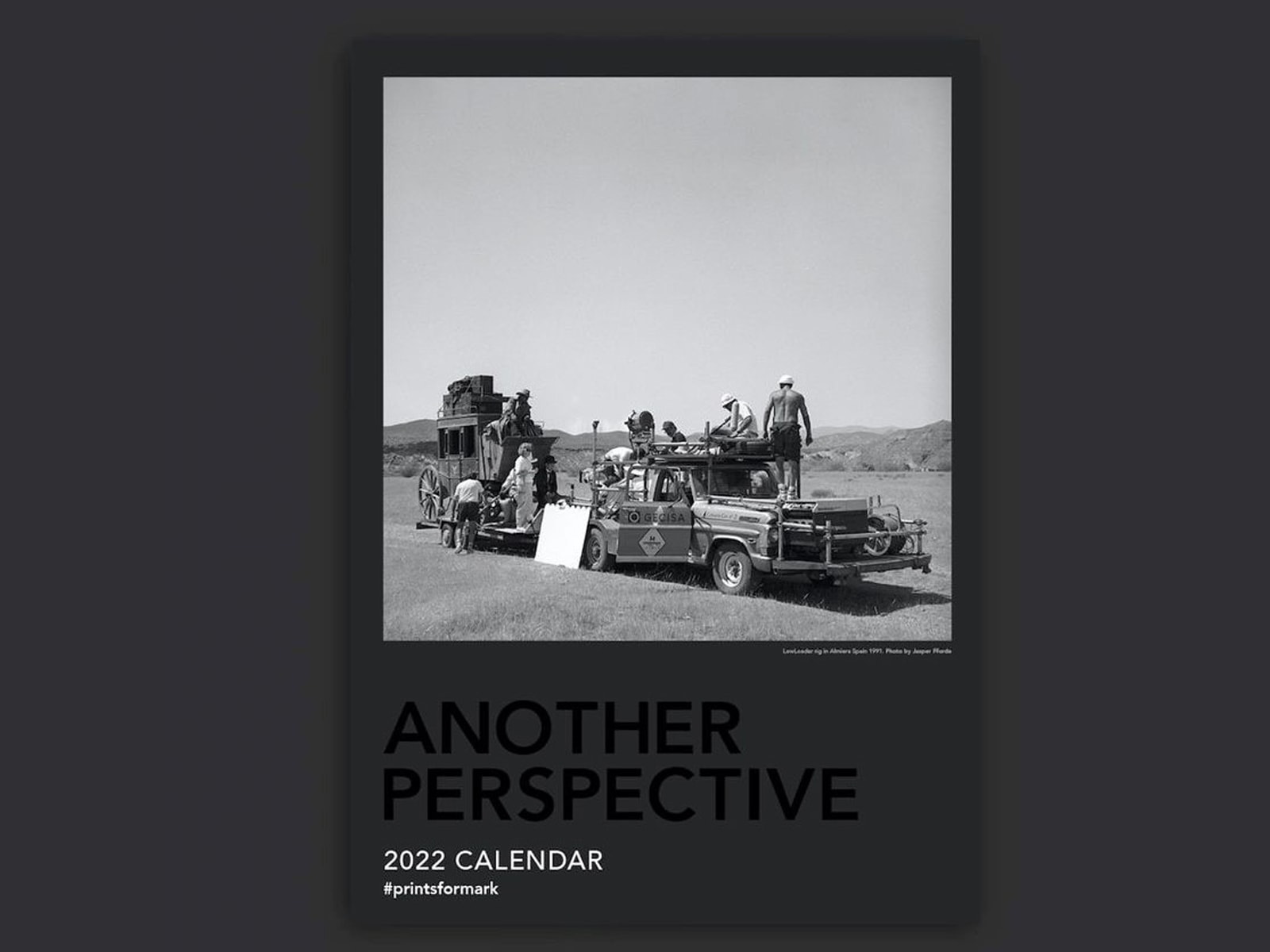 November 18th saw the fourth anniversary of the passing, Mark Milsome, who was killed whilst filming a car stunt in Ghana.
Recognising the pain of losing someone, and wanting to make sure avoidable incidents aren't repeated his widow, Andra, has joined forces with Mark Purvis of the digital workflow solutions company, Mission, to create a project called #PrintsforMark, selling fine art photographs captured by Cinematographers to raise money for the Mark Milsome Foundation.
As Andra explains, "The idea was first conceived by Mark Purvis with the incredible support of cinematographers Adam Suschitzky BSC and Seamus McGarvey ASC BSC who thought it would be great to auction off a couple of their photographic prints as a fundraiser for the Mark Milsome Foundation at the annual BSC show in Feb '19 & later that year at the BSC summer lunch.
"With the success of the project combined with the ramifications of the pandemic, we felt the idea lent itself to producing an initial calendar entitled 'Perspective of Tomorrow' and now this year sees the second calendar 'Another Perspective', which looks behind the scenes of what makes filmmaking such a special and wonderful industry to work in.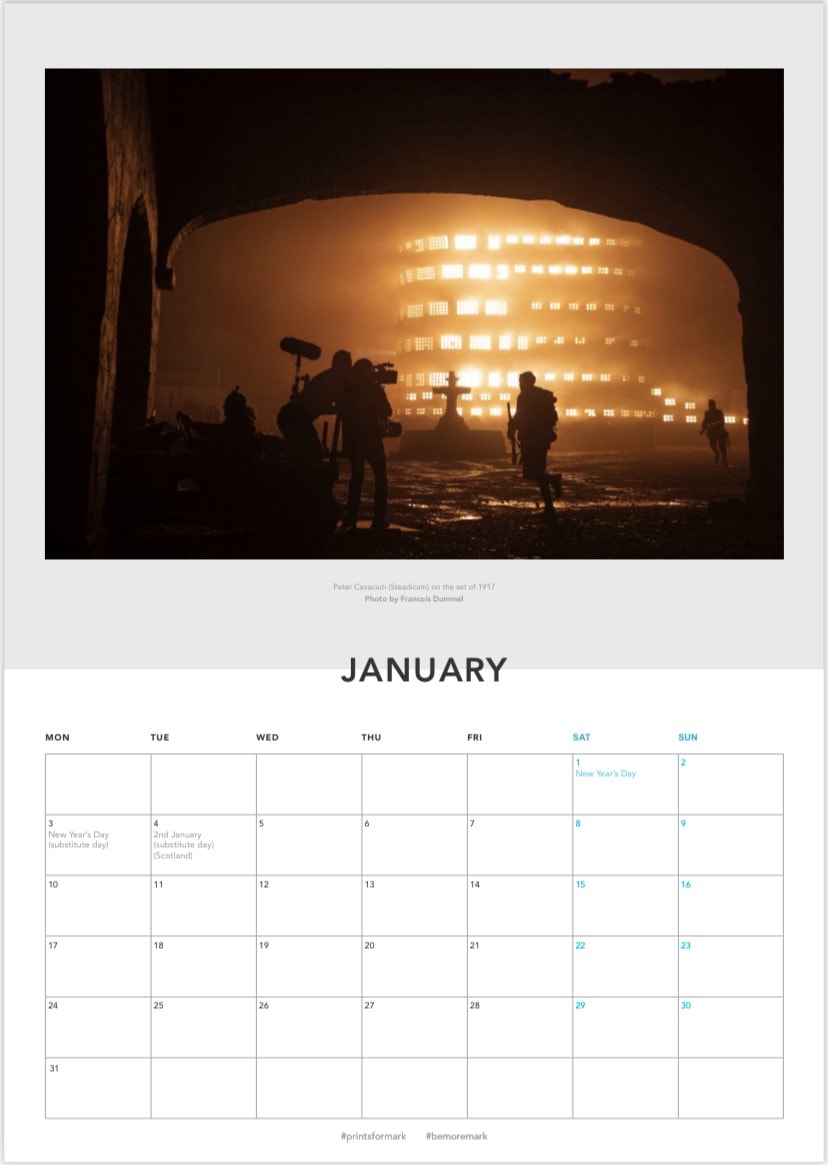 "We have a debt of gratitude to all the camera, electrical and art department technicians who have contributed photographs over the past few months."
Funds raised will be used to create more skills and opportunities behind the scenes of the film and television industry for people with lesser access.
"Our aim is to create a platform to help the next generation develop basic skills to help them build a foundation in the industry. Our objective isn't to focus on producing more cinematographers and directors, but working with a diverse range of people to create entry level jobs that will show true fruition over the next 5 years," says Mark Purvis.
"Putting these calendars together is our way of giving something back. We recognise this industry is full of hard work and pain, but we hope that these images show a little of the magic of making movies.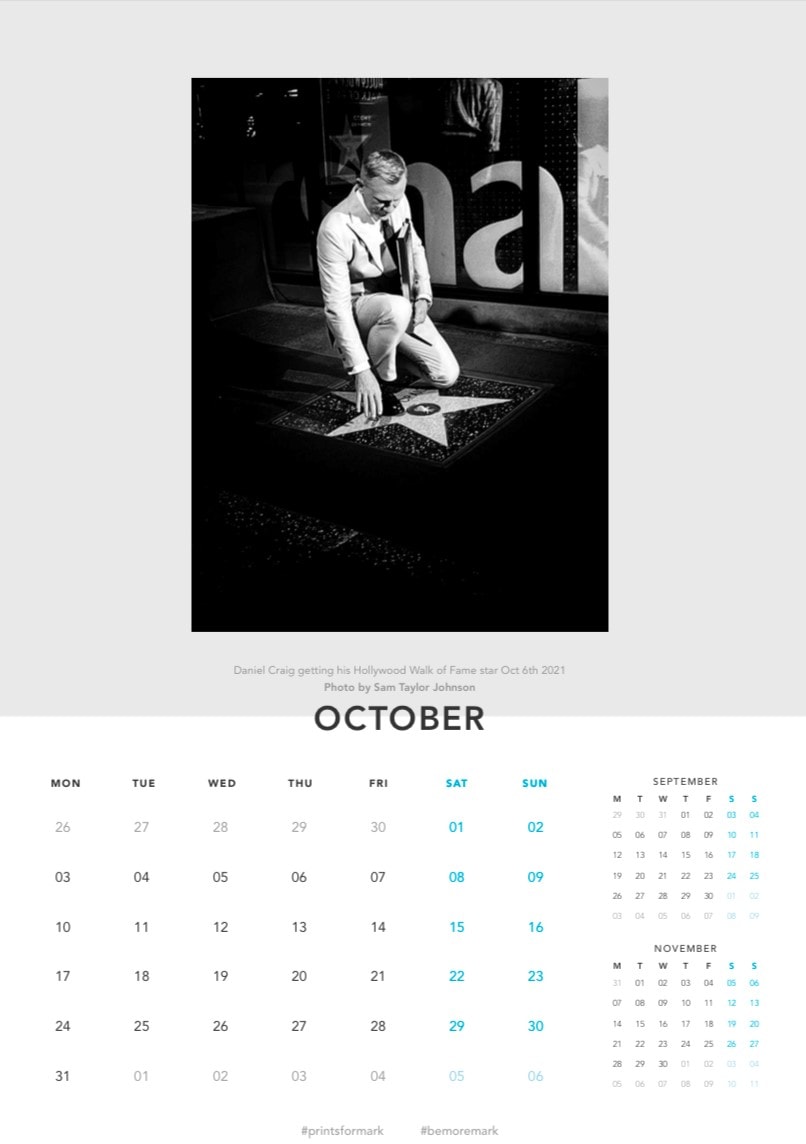 "We thank you all for your continued support and contributions to build a wonderful legacy in Mark Milsome's memory. Anyone who knew Mark was always touched by his presence and laughter in their life. His talent and desire to do his best on every job without any sense of self importance, made Mark a very cherished member of the British Film and TV industry.
"Mark was passionate about mentoring, as that was how he solidified his talent and passion for all aspects of his life as a cinematographer. We hope that through #PrintsforMark we can share that enthusiasm and eclecticism."
Order your Calendar here.