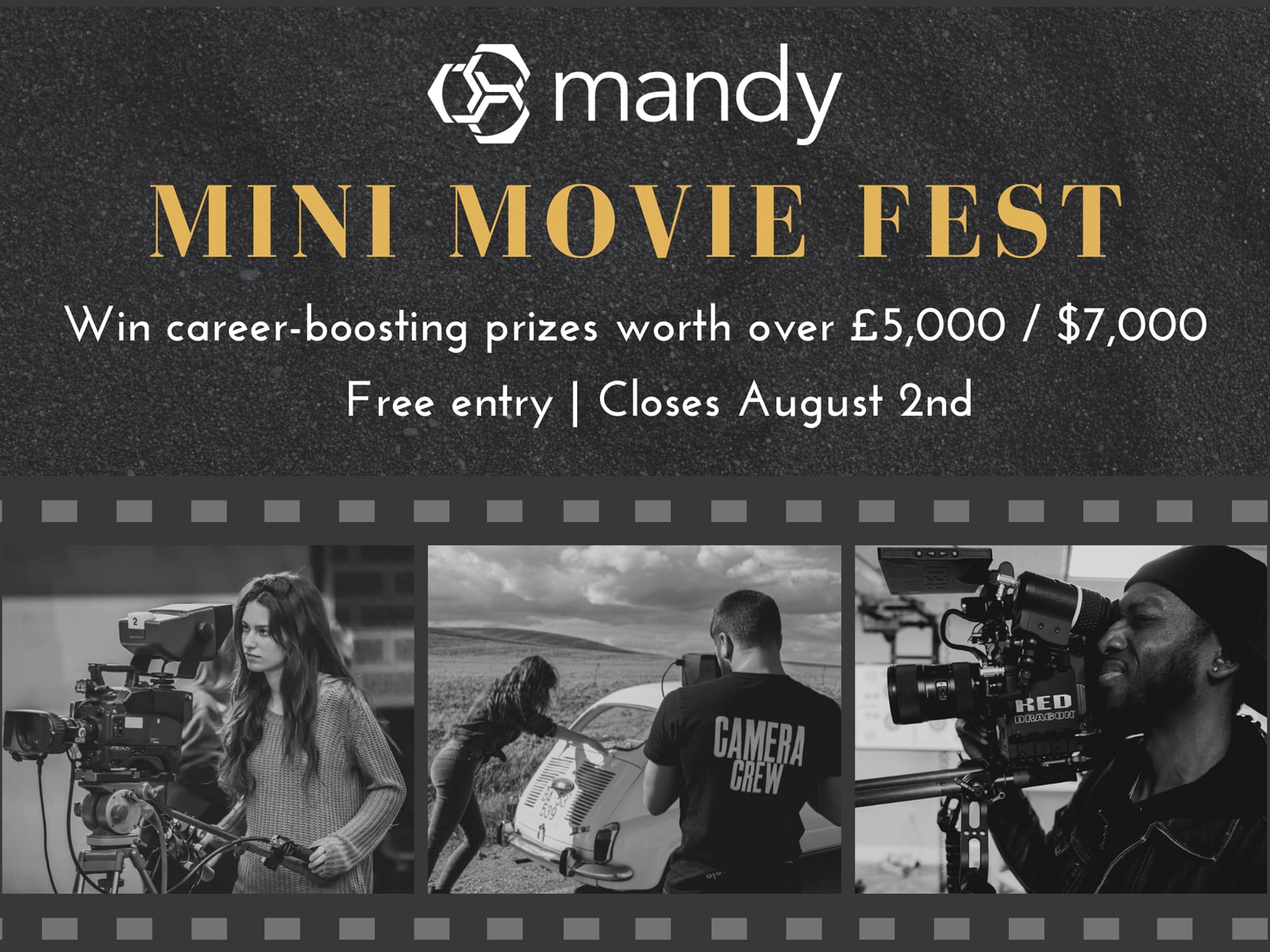 Mandy has launched their first Mini Movie Fest. This is your chance to showcase your filmmaking talents to their international community of 2.9 million users and a panel of BAFTA and Academy Award-winning judges from the worlds of TV and film.
Open to filmmakers of all experience levels, you can win a whole host of career-boosting prizes, including equipment to help bring your projects to life, masterclass sessions with industry experts, passes to film festivals and more. It's a great chance to show the filmmaking world what you're made of.
The Concept: 'Where Do We Go From Here?'
It's the question on everyone's lips in an unprecedented climate, but what does this sentence mean to you? Mandy want their talented community to explore this concept and include in the film the line of dialogue 'Where do we go from here?' into their submission. Whether this means horror or comedy, drama or documentary, they want people to get creative with this concept and show their own unique interpretation.
Submissions
The submission process couldn't be easier. Your mini movie can be of any genre and filmmaking style, but it must be entirely original and incorporate the line of dialogue 'Where do we go from here?' and be a maximum of five minutes.
You'll find the submission process here and it contains three simple steps:
Save your mini movie on your device or computer.
Select the category you are entering (this is dependant on how many years of filmmaking experience you have).
Click 'Pick File', upload your mini movie video – ensuring it's under 200mb in size – and hit submit
The Judges
Tis year's entries will be judged by cinematographer Laurie Rose BSC; Ameenah Ayub Allen (BAFTA-nominated Producer); Serena Armitage (Oscar-Winning Producer & Director); Kelly O'Sullivan (Writer, Director & Actor); Jordan Walker (Producer); Daniel Willis (Director & Writer); Robyn Slovo (BAFTA-nominated Producer); and Alex Thompson (Filmmaker).
The Prizes
Mandy have brought together some of the best providers in the industry to create a prize package that aims to enhance your filmmaking career, including passes to top film festivals, personal coaching sessions with industry experts, a project of yours to screen at a renowned film festival and more.