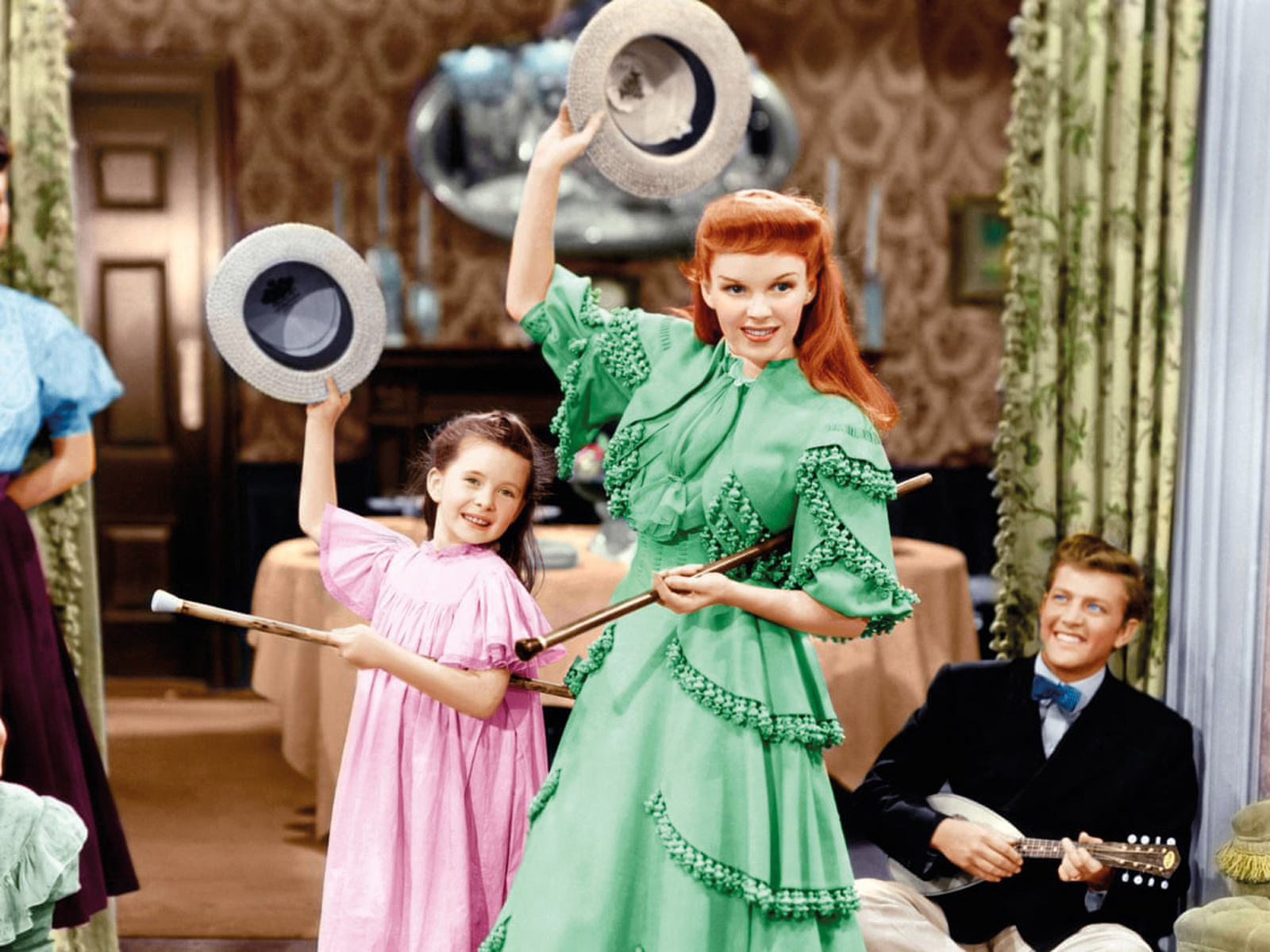 The BFI announced the programme for June at BFI Southbank, beginning with a centenary season dedicated to one of the most enduring icons of the 20th century; Judy Garland: A Star is Reborn will recognise the beloved actor's staggering artistic talent with screenings and special events throughout the month.
Highlights will include early work such as Listen, Darling (Edwin L Marin, 1938) and Love Finds Andy Harry (George B Seitz, 1938) and classic musicals – some iconic and some lesser-known – including Meet Me in St. Louis (Vincente Minnelli, 1944), The Wizard of Oz (Victor Fleming, 1939), The Harvey Girls (George Sidney, 1945) and Summer Stock (Charles Walters, 1950).
The season will also honour some of her more dramatic roles, from A Star is Born (George Cukor, 1954) and Judgment at Nuremberg (Stanley Kramer, 1961) to I Could Go On Singing (Ronald Neame, 1963). Special events will include Judy Garland: 20th Century Icon, an illustrated talk by season programmer Emma Smart on 1 June and Judy's Jukebox Singalong, an event celebrating the best-loved hits from her career on 18 June.
Also in May will be a season dedicated to French filmmaker Robert Breson, whose films, for all their simplicity, economy and reserve, have an extraordinary emotional intensity and austere beauty. Of Sin and Salvation: The Cinema of Robert Bresson will feature a richly illustrated talk from season curator Geoff Andrew on 7 June and a BFI re-release of his taut, terse study of a petty thief, Pickpocket (1959), in selected cinemas UK-wide from 3 June. Known for his tales of transgression, redemption and grace, Bresson developed a highly distinctive style in work such as Les Dames du Bois de Boulogne (1945), A Man Escaped (1956), The Trial of joan of Arc (1962), Au Hasard Balthazar (1966) and Mouchette (1966), all of which will screen during the season.
BFI African Odysseys will mark one year since the passing of the much-loved filmmaker Menelik Shabazz with a series of special events and screenings at BFI Southbank in June. Menelik Shabazz: For the People will include a commemorative day of illustrated talks and film screenings with Shabazz's family, friends and collaborators on 25 June, as well as screenings of key films, including a new restoration of Burning an Illusion (1981), introduced by actor Cassie McFarlane.
Special events in June will include a preview of All My Friends Hate Me (Andrew Gaynord, 2021), a simultaneously excruciating comedy and a dark, disconcerting psychological drama set around a birthday weekend. The preview on 9 June, which will be followed by a Q&A with co-writer Tom Palmer and co-writer and star Tom Stourton, comes ahead of a UK-wide release of the film by BFI Distribution from 10 June, which will play on extended run at BFI Southbank. BFI Southbank's regular event Mark Kermode Live in 3D at the BFI will take place on 13 June, with Kermode being joined by surprise guests from across the film industry to explore, critique and dissect current and upcoming releases, cinematic treasures and industry news.
Bringing audiences the best of South Asian Independent Cinema, the London Indian Film Festival will return to BFI Southbank from 23 June – 3 July, with a range of previews with special guests. Highlights will include an Opening Night Gala with a very special guest Q&A, the directorial debut from Pravesh Kumar's and the festival's British Gala Little English (2022), an In Conversation event with India's greatest female writer-director Aparna Sen and a 40th anniversary presentation of Richard Attenborough's Gandhi (1982).
Premieres of brand new 4K restorations of two Doctor Who films – Dr. Who and the Daleks (Gordon Flemying, 1965) and Daleks' Invasion Earth 2150 A.D. (Gordon Flemyng, 1966) – will screen back-to-back at BFI Southbank on 19 June. Both starring Peter Crushing, these films allowed viewers to crawl out from behind their sofas and into their local cinemas to see the Doctor's deadliest enemies. The event will be followed by a Q&A with cast members Roberta Tovey and Jill Curzon, as well as assistant director of both movies Anthony Waye and director Gordon Flemyng's son Jason Flemyng.
The BFI's Eexperimenta programming strand will present a premiere of Wayfinder (2020), the most ambitious film to date by artist Larry Achiampong, which will be followed by a Q&A with the director on 21 June. Wayfinder is an epic film about class and economic exclusion, belonging and displacement, cultural heritage and the meaning of home. The latest work from Charlie Shackleton (Beyond Clueless and BFI London Film Festival prize-winning short Lasting Marks), The Afterlight (2021), will be previewed on 29 June followed by a Q&A with the director. The is a mesmerising and sweeping collage of moments from early cinema and performances of screen actors who are no longer with us. It offers a beautiful and spiritual journey, especially when combined with the knowledge that The Afterlight itself only exists as a single 35mm film print: further eroding every time it screens, it will eventually disappear.
In the run-up to Refugee Week (20-26 June) BFI Southbank will host a special screening of Fadia's Tree (2021), a compelling documentary account of director Sarah Beddington's friendship with Fadia, a charismatic Palestinian woman and teacher who lives in a refugee camp in Lebanon, but is determined to reconnect with her ancestral homeland. The screening on 1 June will be followed by a Q&A with director Sarah Beddington. Also screening on 20 June will be Aki Kaurismäki's charming comedy-drama Le Havre (2011); set in the titular port city, it tells the story of an ageing bohemian, his wife and the wider community as they confront everyday hardships of their own, but also that of the refugee crisis that surrounds them. A discussion will follow the screening, exploring different aspects of the film, including reasons for its inclusion in this year's Refugee Week programme.