A STAR IS BORN
Director of photography Jenna Rosher and director R.J. Cutler adopted an observational approach to capture a realistic portrait of award-winning singer-songwriter Billie Eilish.
Billie Eilish had just turned 18 when she swept the board at the 2020 Grammys, winning five awards, including best new artist and album. If not quite an overnight sensation her stratospheric success and remarkable musical maturity was bred in concert with her brother and song writing partner at the family's modest home in LA.
Superstardom was not a foregone conclusion one year earlier when the cameras started to roll on vérité-style portrait Billie Eilish: The World's A Little Blurry.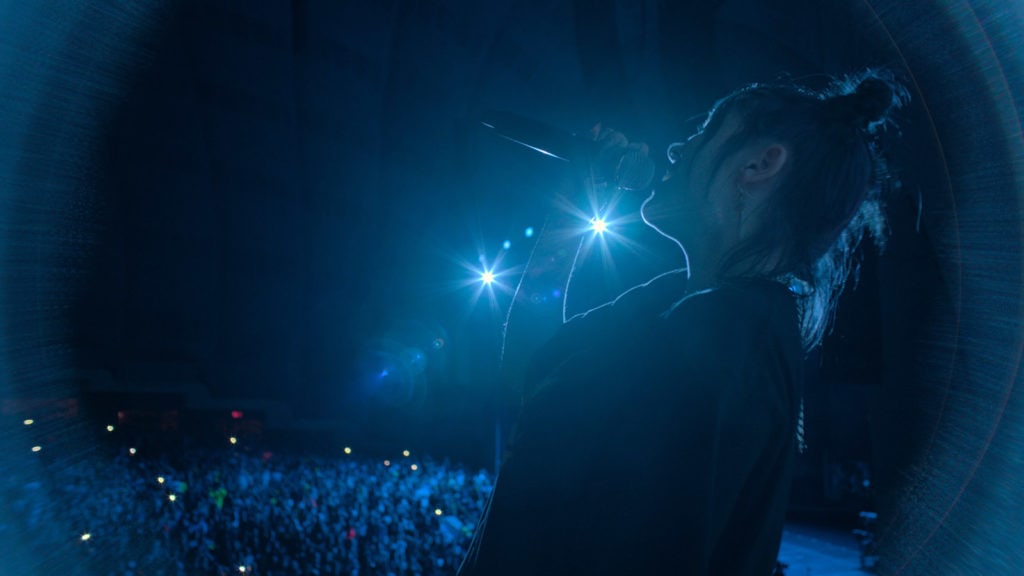 "She was expected to blow up in big ways, but I had not heard of her at all," admits director of photography Jenna Rosher. "When we first met, I was immediately blown away. Billie was compelling from the first frame."
Rosher teamed with director R.J. Cutler with whom she had made 2009 Vogue documentary The September Issue. "We jumped in right away and with a purely observational approach," she says. This was in March 2018. "Our editorial approach was slim. What we knew was that here was a 17-year-old and we don't want to come in and overwhelm her. I never say, 'we'd be invisible'. That's misleading. We are there and we are filming but we want to be respectful and certainly not be invasive to Billie or her family."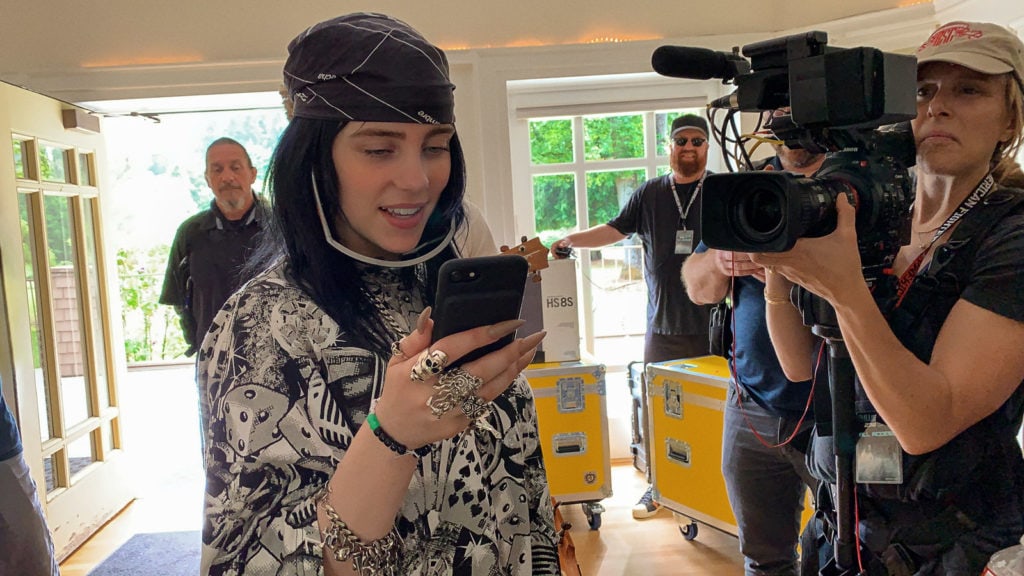 This informed Rosher's kit choice. "I want to be effective and efficient. The Canon EOS C300 Mark II is the workhorse documentary camera and the best for verité. It's got a low profile and it's lightweight, so I film with it all day. Plus, it meets the tech specs [a 4K HDR deliverable for Apple TV+]."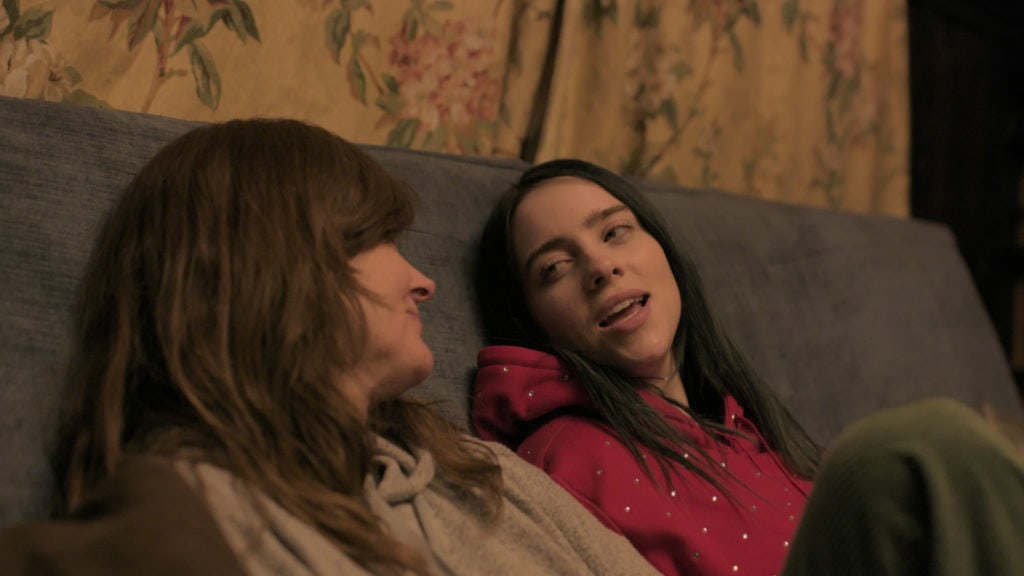 Aside from Cutler and Rosher, the crew who formed the sparse film team travelling as part of Eilish's entourage for a year were one of the film's producers and sound mixer Jae Kim.
With Eilish on tour, Rosher was unable to meet her ahead of shooting. The DP had to gain her trust while the cameras were rolling. "You have to build trust and that didn't come from having lots of meals together before filming," Rosher says. "Trust evolved as we filmed with her. What was really interesting was that when we started, I didn't necessarily want them to feel I was on top of them. I started out a little further away from her on a longer lens. That works for a lot of people and you can kind of hang back in the corner a little and observe.
"About week or so of filming she said, 'I want you closer – I want to feel you near me, I want the camera to refer to'. You see evidence of that in the movie where she will make eye contact with the camera. What she's doing is connecting to her audience and using it as her opportunity to look in the lens and say to her fans 'you don't normally get to see this moment'. It is a definite nod to The Office. Billie is a fan and we knew that going in but using the camera this way was her approach and comfort zone."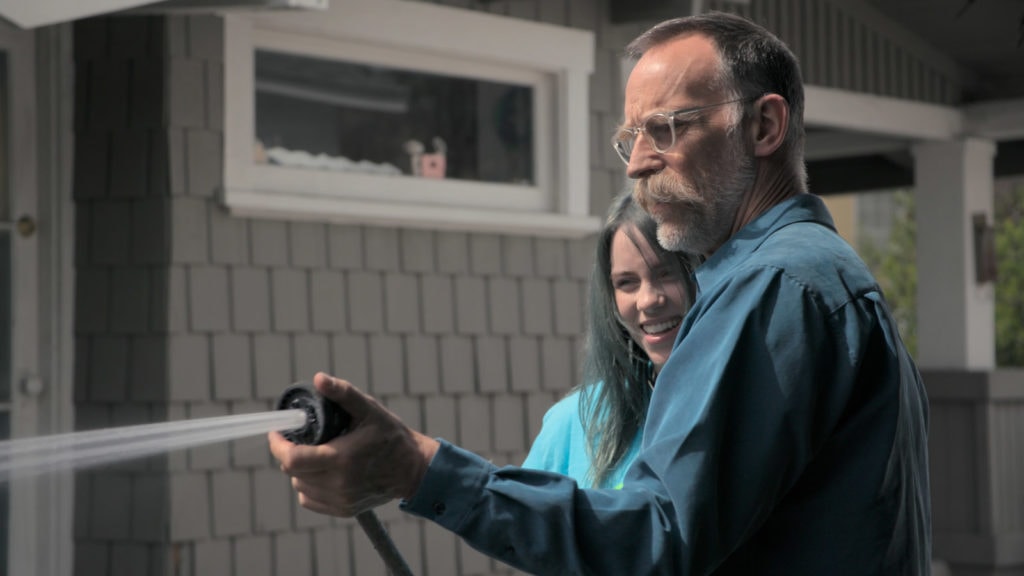 Rosher recorded 8-12 120Gb and 256Gb cards per day which she carried with her alongside ample battery spares and changes of Cine Zoom, Prime, and L Series. To concentrate on shooting, she passed the cards over to a media manager for Cutler and the film's editors to assemble possible storylines.
"I shot non-stop. I'm able to stand in a corner and hold the camera with a monopod for support. I could sense when she could do with a break, but she didn't necessarily want us to leave. We needed to keep an ear as to what is going on. One of the most important things is to keep the audio rolling and to be there ready to go at any moment."
The Canon was also used to capture a lot of the concert footage augmented at certain venues with material on ARRI Alexa Mini, ARRI Amira and Sony Venice.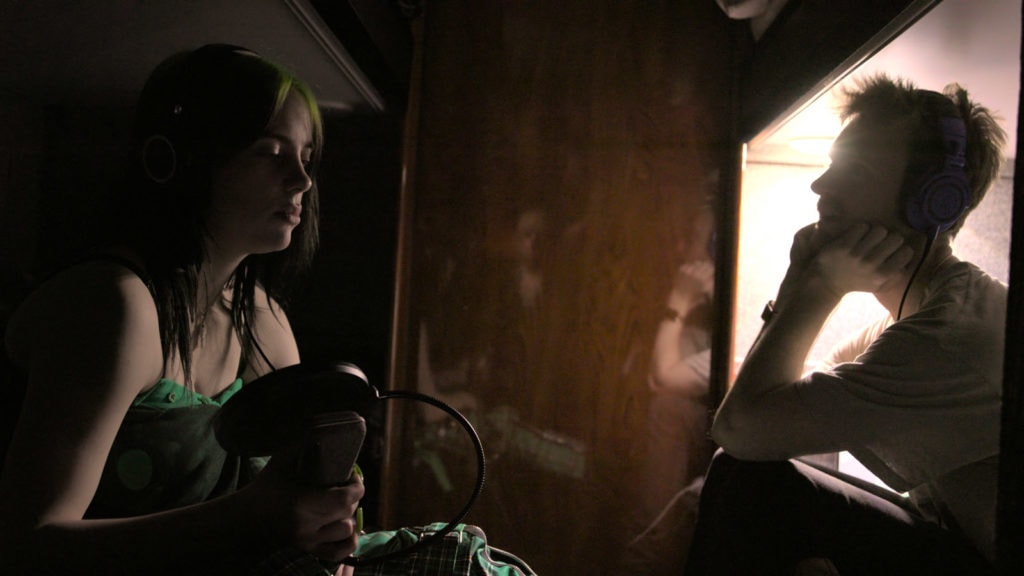 "I didn't light anything at all," she says. "I used all available light. The C300 Mark II performed really well in low light. For dark settings (like interiors at night) I would adjust the ISO to 3200 max."
In 2005, Rosher was co-cinematographer on Jesus Camp, which earned a 2007 Academy Award Nomination and directed the Woodstock Film Festival winning 2009 feature documentary Junior about the bond between a 75-year-old man and his 98-year-old mother. She's also made documentaries about Robin Williams, Janis Joplin, Lance Armstrong and Bikram Choudhury, the disgraced founder of hot yoga.
"I've filmed with a lot of artists over the years and Billie is unique. What you see on camera is her personality. She is so willing to be vulnerable. Like any person, she is aware of how she is, but I didn't feel there was a conscious need to be different in front of the camera. She was just herself. That was what was so magnetic about making a movie about her."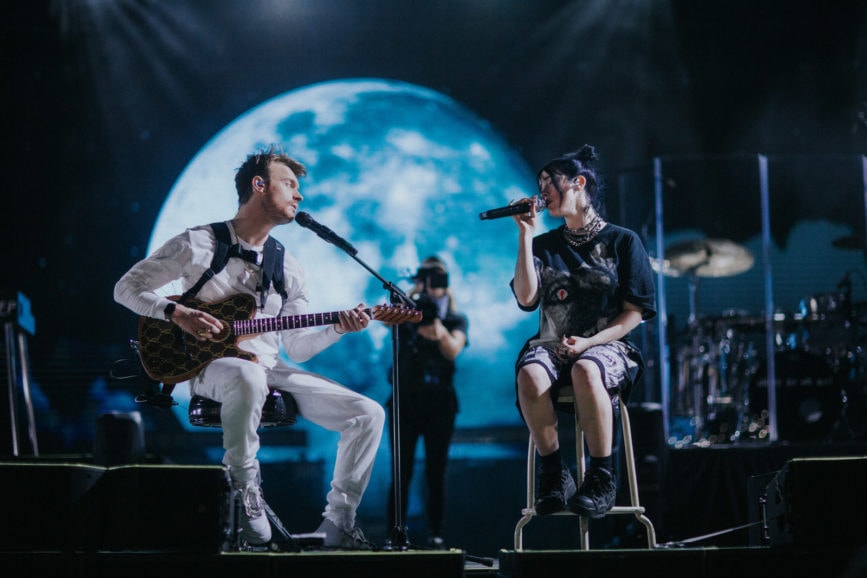 There are dark glimpses to Eilish's psyche, some relatable to any teenager, others which reveal the pressures of fame, such as being booed by 'fans' for not giving of her time post-gig.
At that point, when Eilish is shown bemoaning the demands on her, Rosher says her camera was there to be a witness not to be complicit in the intensity of public gaze.
"We are comrades for her and capturing what is going on. I think the camera is a way for her to say look what happens to a person when they go through fame. Since she has seen the film, I think she feels she has this permanent record of what happened to her in a year that was challenging and painful at times. She has said as much to us; that she didn't realise the crew was capturing what was really going on around her and it's only when she saw the movie that she was able to gain some perspective."