Real film is back. With multiple premieres at the 2016 CANNES Film Festival shot on Kodak film, including four features in competition, as well as increased investment across the motion picture film production ecosystem, 2016 marks the moment when film is not only still a viable creative choice, but thriving again.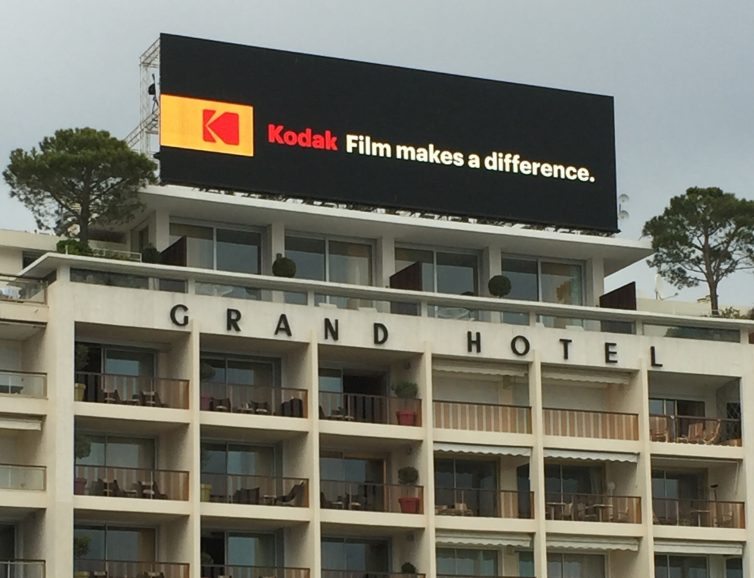 Speaking at the Festival, Academy AwardTM-winning director and Cannes 2016 Jury Member László Nemes (SON OF SAUL, shot on Kodak 35mm motion picture film) said, "The magic of cinema lies in the craftsmanship. Real film prepares the mind in a different way and prepares the audience for the magic as well. You get less with digital video and this is a regressive step. I want to make sure new generations understand what it means to shoot on film."
Acclaimed director Jeff Nichols, whose film LOVING (shot on Kodak 35mm motion picture film) premiered at Cannes to a seven-minute standing ovation on Monday night, said, "I'm so glad Kodak is here and committed to film. Shooting film is the best way I know to make a movie."
In addition to Nichols, the Cannes 2016 films in competition include new works shot on Kodak motion picture film from celebrated directors Olivier Assayas, Xavier Dolan, Hirokazu Kore-eda and Ken Loach.
"Kodak's decision over 24 months ago to double down on our support of film as a medium was one of the most prescient choices we've made," says Steven Overman, President of Kodak's Consumer and Film Division. "The first phase of our strategy was threefold: Securing commitments from major studios, engaging leading creative talent in promoting the unique magic of film and partnering with key industry vendors. It's worked. We've turned the trajectory around. In Europe alone, sales of 35mm motion picture film have doubled in 12 months."
"Kodak realizes we have a responsibility to the motion picture industry, especially to the artists working in the medium," says Anne Hubbell, Vice President, Motion Picture, Kodak. "Our priority is to ensure that shooting film is easy and that options are readily available. That means supporting the entire international infrastructure, from Hollywood to independents to schools and arts organizations."