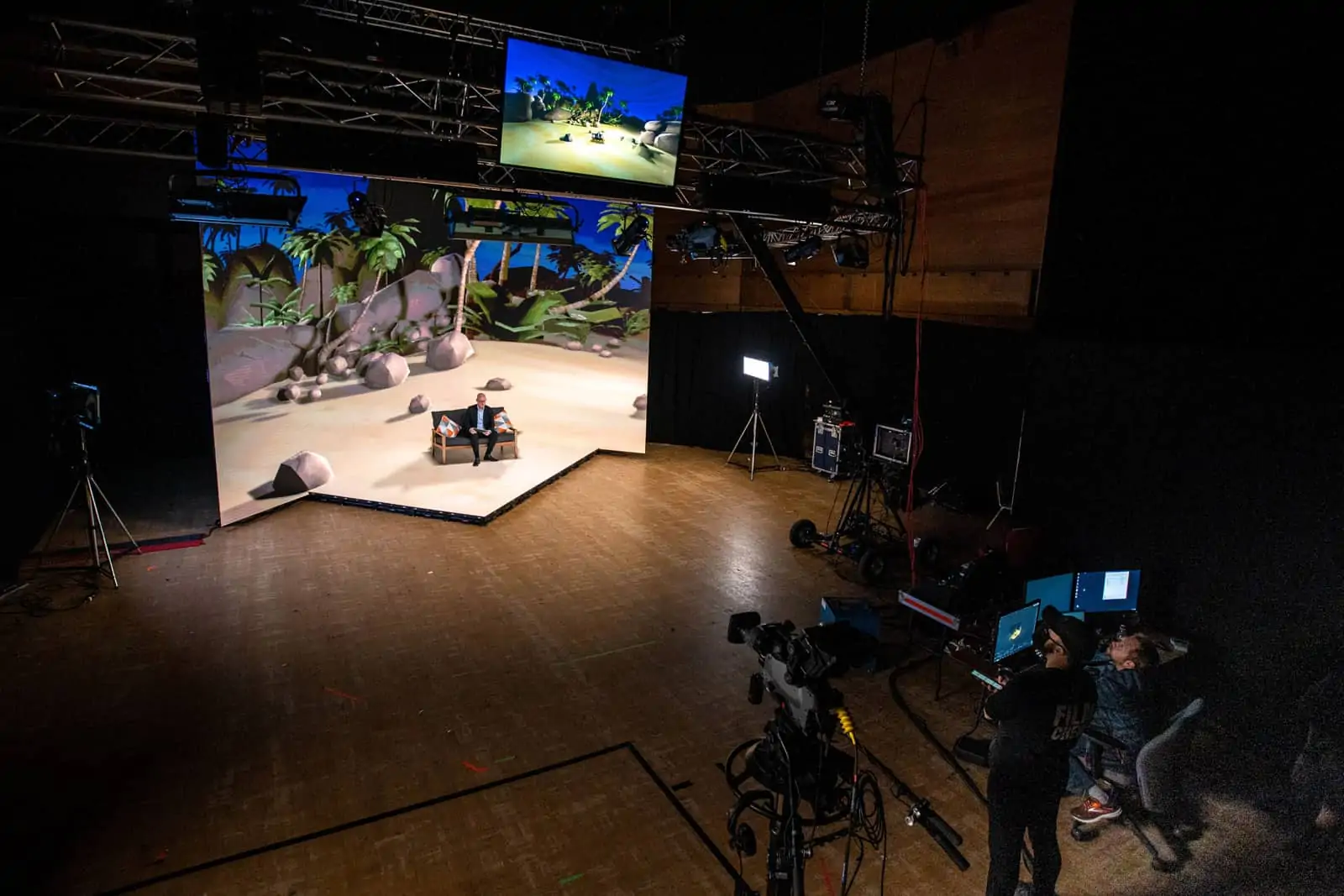 Technical production and LED screen hire company, iMAG, has recently pioneered a state-of-the-art mobile Virtual Production facility, offering a 360-degree workflow, from in-house drawing team and rigging, to full LED set up controlled by Brompton Technology Tessera processing.
iMAG has joined forces with film production company Treehouse Digital, which works with major episodic streaming companies such as Netflix and Amazon, as well as on films and commercials, for the project, combining their extensive experience in filmmaking with iMAG's hardware, knowledge and expertise gained through years of working in high pressure live environments.
"The true-to-life colour accuracy and image bit depth of High Dynamic Range (HDR) is becoming extremely popular, particularly within virtual production," says iMAG MD and Technical Director, Alex Strachan. "We had already invested in ROE Visual LED panels and Brompton Technology processing for our live work. Now, having purchased a Brompton Hydra measurement system, our entire fleet of LED panels is Brompton HDR-ready, which means we can offer our clients the absolute best in terms of image quality."
iMAG's system is 'tour ready', allowing it to be transported either in full, or to specific dimensions, to any desired filming location. The largest set up has been deployed at the Bournemouth International Centre (BIC), and comprises a 20m by 5m curved LED backdrop using ROE Black Onyx 2.8mm with a ROE MC7 ceiling for ambient lighting, all controlled with Brompton SX40 processors.
"Our aim is to be a one stop shop. In virtual production, every single element matters," concludes Strachan. "There is a clear appetite for high-quality, lifelike visual content for the world's major productions and now for smaller-sized projects, too. Our top of the range LED equipment combined with Brompton processing, and our flexible virtual production set up, means that we are ready to support any project, big or small."