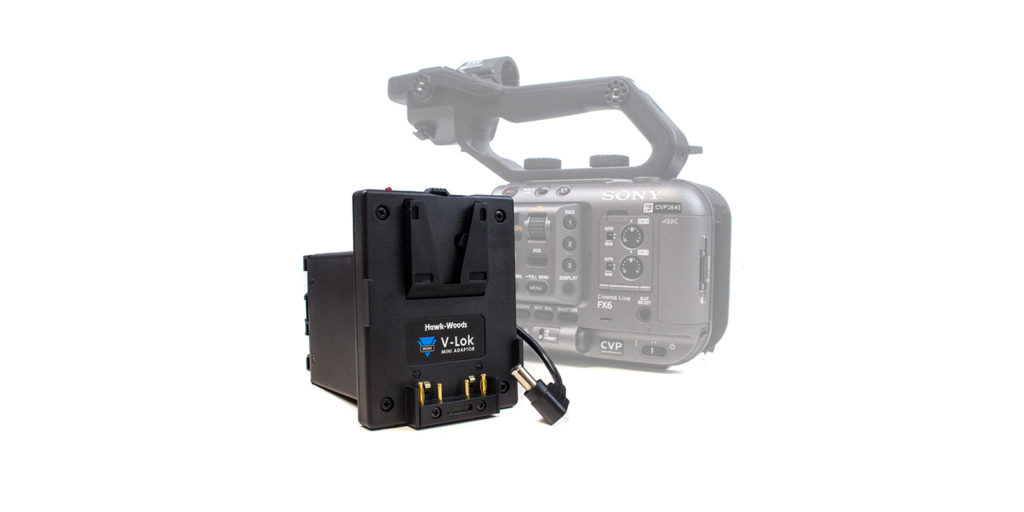 Following Sony's release of the FX9 at IBC 2019 Hawk-Woods moved quickly and efficiently with the demand for the product and the development of the camera, as the body had changed from previous Sony cameras and voltage input requirements differed.
Hawk-Woods released the VLM-FX9 adaptor which created a substantial pre-order list with a high demand from users looking for longer run times using V-LOK batteries accompanied with extra outputs for powering further accessories across the rig.
Towards the later part of 2020 business seemed to increase for most. With positive signs emerging in the industry, Sony released the FX6 camera. One of Hawk-Woods' existing adaptors could be utilised and placed directly into the camera's battery port, thus creating the user the VLM-FX6 adaptor that suited the mini v-lok battery system, a design originally created and released by Hawk-Woods back in 2017.
The VLM-FX6 adaptor fits directly into the Sony FX6 battery port and powers via the DC input with the higher voltage requirement, which offers an advantage by giving the batteries an easier time due to less current draw. Hawk-Woods' FX6 adaptor features 2x power-con outputs which are nominal battery voltage for powering accessories.