Growing Up and Maturing

Across The Pond / Mark London Williams
Growing Up and Maturing

Across The Pond / Mark London Williams
Lead image: Michael Cioni, global SVP of Innovation; Emery Wells, CEO - Frame.io
Although the calendar stretch between All Hallows and Valentine's Day (give or take a week or two) sees the run of buzzy festivals yielding to a slew of nominations and award shows, not everyone in Tinsel Town - whether the literal borders or the global, virtual construct of same - is tethered to that calendar. Some folks, in fact, deliberately tack against it.
That, at least, was the strategy of Michael Cioni, previously the co-founder, President and CEO of post-production house Light Iron, which itself became part of Panavision, where he was VP of innovation. Now, however, Cioni has left the company to become the global SVP of Innovation at Frame.io, the technology company which has an expansive, agnostic online collaborative platform, an "elegant integration," as Cioni describes it, of "programs like Resolve, Premiere Pro, and Final Cut Pro X. And that's truly just the tip of the iceberg!"
As for the timing of the announcement, "typically when it comes to new hires," he says. "new products, or new tools, companies wait until trade shows or festivals in order to make a splash with the community. However, (CEO) Emery Wells and I decided to take a risk and discuss our roadmap with the community instead of hold it all back for a big product reveal at a trade show. We did this because we really want to include ideas from the community in order to better design how it should work. We recognize a paradigm shift like this will require a unique approach."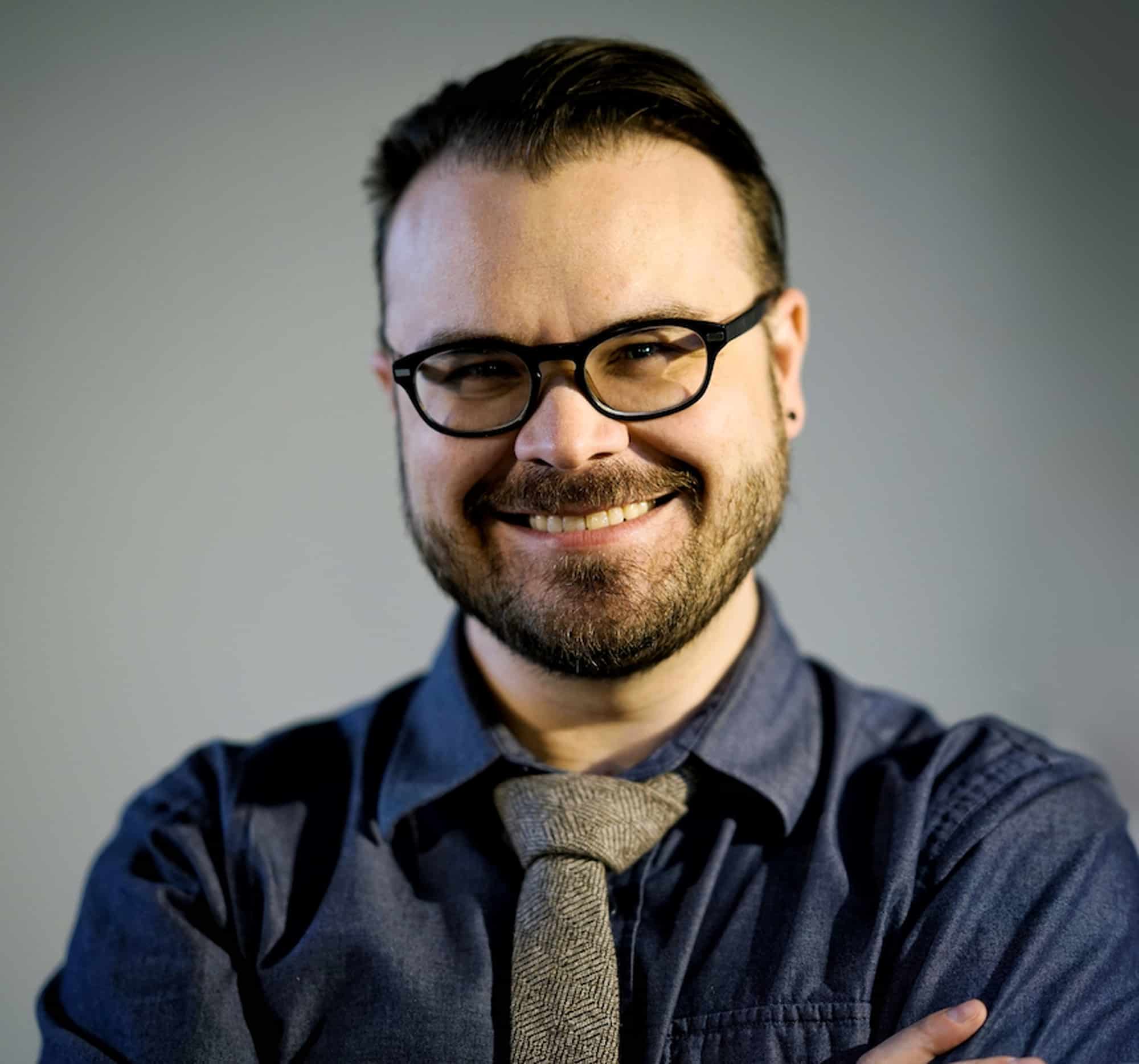 "The key ingredients to form a new cloud-based trend and find a strong appetite are all lining up, making today the ideal time to embark on an entirely new journey."
- Michael Cioni
Recognizing those shifts are what prompted him to help start Light Iron, with his "brother, (and) some close friends, because we recognized file-based filmmaking was in the key stages of moving from an abstract fad to a dominant trend. It was in these early stages of the digital cinema adoption bell curve that Light Iron grew extremely rapidly and helped influence a movement of a digitized and high resolution cinematic future."
As for the current future, he's "been keeping an eye on global ultra-highspeed networks like 5G for about 6 years with the hopes that a totally virtual solution for filmmakers would be possible. And the key ingredients to form a new cloud-based trend and find a strong appetite are all lining up, making today the ideal time to embark on an entirely new journey.
"If we examine how content ownership and studio exhibition is changing, we can see a major shift in international collaborations for content creation. In other words, because people are working from the road more than ever before, we need to improve the efficiency of how they collaborate with each other. Our goal at Frame.io is to use the 5G super data highway to connect cameras directly to cutting rooms anywhere in the world."
Even if you're doubling your part of the world for somewhere else. Such was the case with cinematographer Paul Cameron, ASC, who is currently scouting a picture in New Orleans, But when we caught up with him, it was to talk about the mostly Philly-shot 21 Bridges, which is set over the course of a single night… in New York.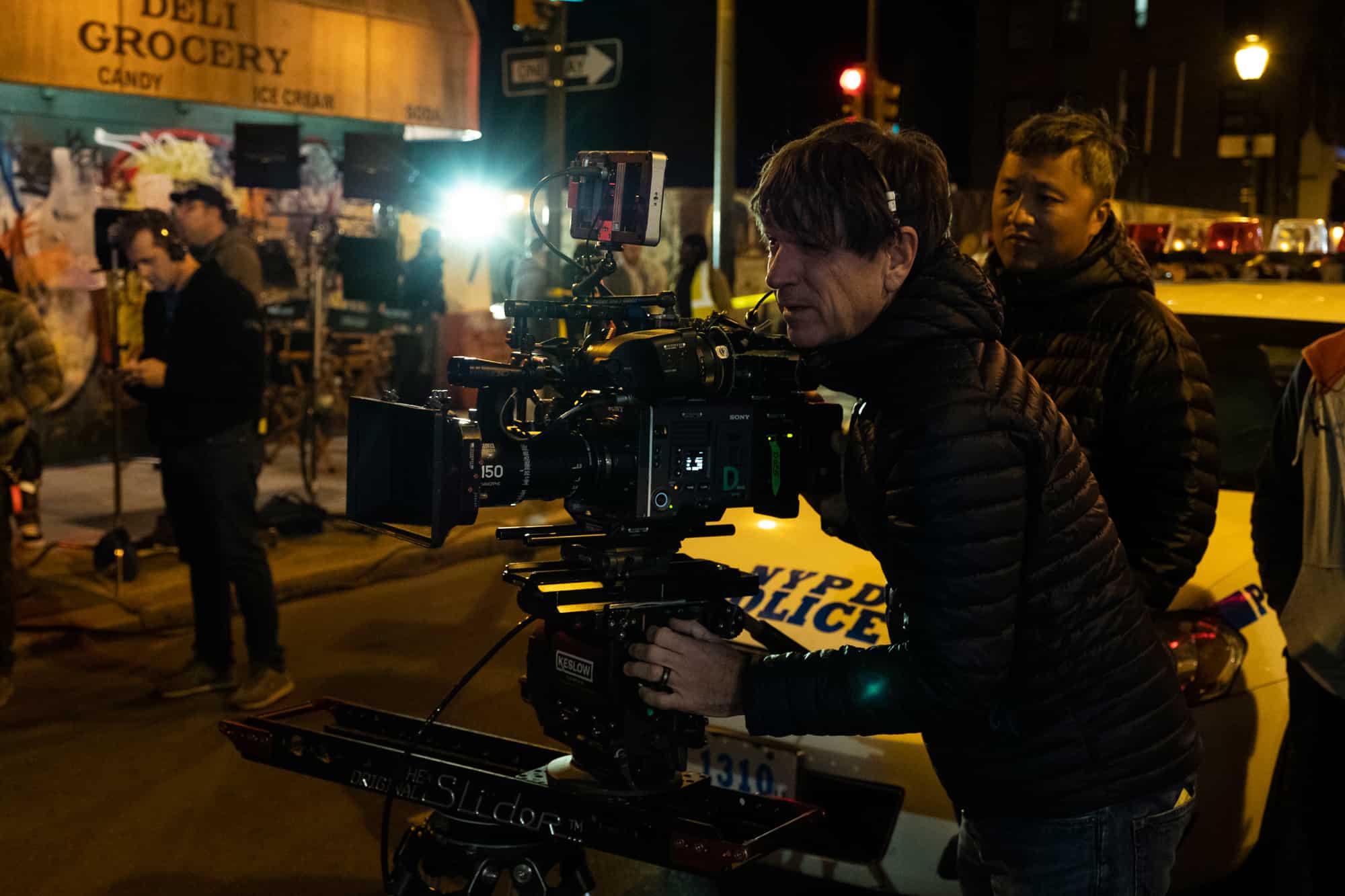 Cameron helped usher in the "digitized" world Cioni refers to with his collaboration with director Michael Mann (and co-DP Dion Beebe) on the Tom Cruise/Jamie Foxx thriller Collateral, which was shot on both VIper and F900 cameras, back when digits were the exception, instead of the rule.
Surprisingly, though, Cameron says he'd "love to shoot every movie on film if I could."
But he wound up shooting the ticking clock drama, wherein Black Panther's Chadwick Boseman, playing an NYPD Detective, has all 21 Bridges going in and out of Manhattan closed down, giving him a single night to try and capture a pair of cop killers - as he grows less and less sure of the motives of his fellow cops - on a Sony Venice camera.
Cameron describes digital as having been "in beta mode for fifteen years," adding that it's been with the "advent of full frame cameras (that) we're dealing with a medium that is growing up and maturing."
He also cites mature cinematic fare as influences that he and director Brian Kirk used for the film. Not only the works of Martin Scorcese, like "Michael Chapman's work on Taxi Driver" - which seems to be quite influential indeed this season - but even more specifically, after "a couple of great calls with Brian," found the director wanted to do the film "in a Sidney Lumet style."
Kirk had previously directed episodes of highly regarded television fare, like Game of Thrones and Hard Sun, but perhaps the most "Lumet-y" thing he'd done were episodes of the BBC's Luther. But in keeping films like Prince of the City and Serpico in mind as visual antecedents, Cameron chose a Scorpio FFA 2x Anamorphic lens to go with the Venice.
Cameron calls the lens "very clean, top and bottom" - with an anamorphic image that stays sharp even on the edges of that proverbial full frame. But the glass wasn't the only thing that helped capture a more 70's-esque feeling.
He also used LiveGrain, "an interactive grain program that responds as it would on a film negative," and when they projected scenes in 4k, "a lot of people thought we were shooting on film."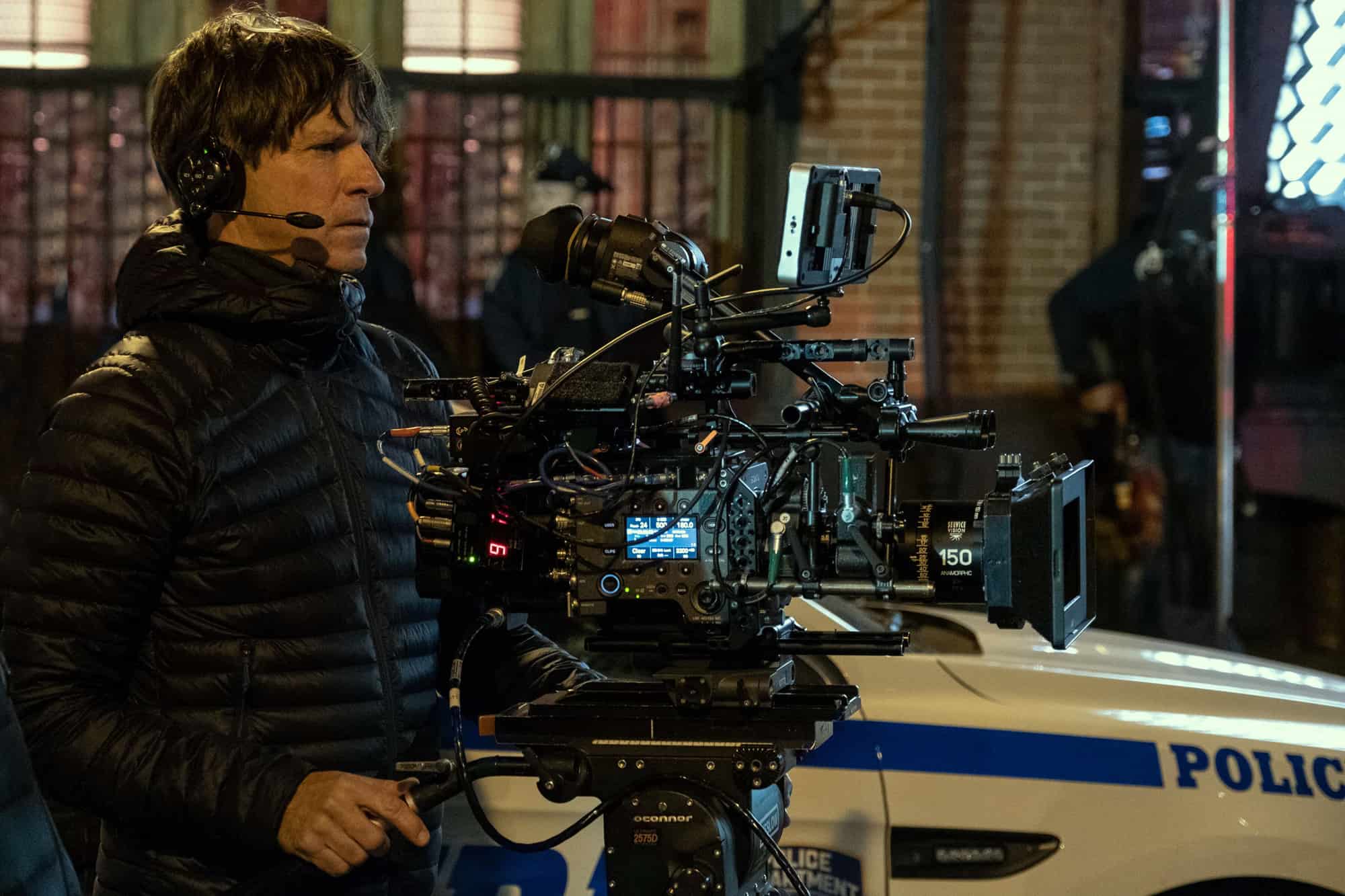 Camera, lens and LiveGrain all helped him capture the visual "feel,"of NY, despite, as noted, shooting in Philadelphia. One thing Kirk did was scout locations with Cameron : "We spent a lot of the prep up in New York. Brian would stand there," and then discuss how'd they shoot a scene in that spot. "Retrofitting Philly into it."
Even going as far as trying to match the city's elusive "temperatures:" "This is probably one of the last urban movies where the color temperatures are orange and green," Cameron said, "it's almost all LED now." Those hues of older city vapor lights were matched sometimes in Philly's own older areas, but more often, by design.
Cameron had at one time helped develop a tungsten PAR light, then "discovered we could take that tungsten bulb out. We'd put in the real sodium and metal lights .I've done it on a few pictures - fortunately there were a number of these lamps available."
Further, those same bulbs use much less power, and "you can put 2 or 3 in a Condor, and run them out of a 2k putt-putt generators.With one guy driving around the city."
Movement, big or small, was one of the motifs of the film, as Kirk preferred - to Cameron's happy concurrence - to work in long takes and let the actors move around, with a cast "who knows how to turn into a brilliant close up," in Cameron's phrase, captured by "a great Steadicam operator," in David Taicher.
Which was another reason he'd selected the Scorpios, whose lighter weight also makes them "good for Steadicam."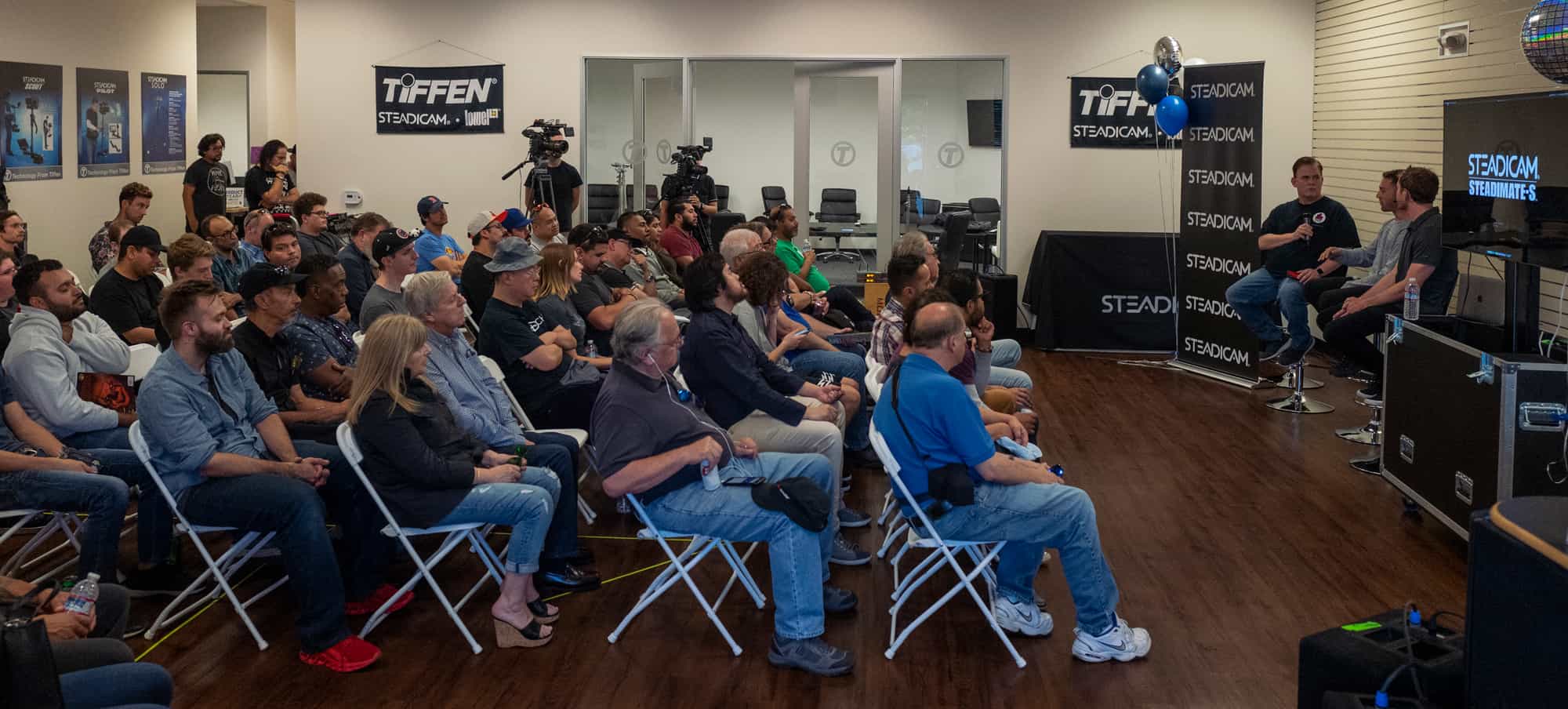 Though Steadicam, and its parent company Tiffen, were busy making things good, or even better, on their own. They recently celebrated, the release of the Steadicam Steadimate-S, in partnership with DJI Ronin-S, on the stabilizer side. As Seth Emmons, VP for Marketing for movies and TV, told us, Steadimate-S "was conceived by our development team as a solution to a common problem that we saw in the wildly popular single-handed stabilizer market… operators and cinematographers were struggling with the ergonomics on longer shots as well as keeping the system from bouncing during moving shots."
And if it's one thing they don't like at Steadicam, it's a bouncy shot. The S solves that by leaving less to chance. As Emmons puts it, the "system allows users to do many moves that traditional Steadicam operators do, but it does have more limitations and less tactile control than a Steadicam sled. Rather than replacing our entry level Steadicam system, the AERO, we see the Steadimate-S as a new point of entry."
A launch one recent evening at their Burbank offices had "many eyes lighting up at how easy to operate the Steadimate-S/Ronin-S combo is compared to just using it handheld. For a lot of people this will completely change how they operate and give them a peek into what even larger Steadicam systems can offer."
.And we'll be doing some more peeking ourselves next month, into the "captured image," its practitioners, tools, and rewards. But in the meantime, peek back: @TricksterInk or [email protected]