Son of a Gun
Clapperboard / Gary Spratling BSC ACO 
Son of a Gun
Clapperboard / Gary Spratling BSC ACO 
Gary Spratling is the son of notable cinematographer Tony Spratling BSC who, during a long and successful career, worked on many TV and feature productions including The Persuaders, The Dirty Dozen and Alien 3. Gary was born in Hampstead, London in 1960. His schooling was in Barnet.
After leaving in 1978 he went on to study art at Cranborne Technical College near St Ives. "I was there for a year and wanted to get into the film industry down there," he said. "At the job centre I was told by a lovely lady, 'We don't have the film business down here my handsome.' I then returned to London and got a job in Wembley with Joe Dunton Cameras."
Spratling spent three years with Dunton's camera hire business. He then got the opportunity to work as a freelance loader on The Keep, directed by Michael Mann and photographed by Alex Thomson BSC. "Originally I was only going to be on it for six weeks, but it turned out to be eight months," he said.
He continued loading for another six years, working on a number of features including Good Morning Vietnam (1987, DP Peter Sova), which was shot in Bangkok with the late Robin Williams. "Working with Robin was great fun. We would go out in the evening with him and he would tell jokes and stories all night," he recalls.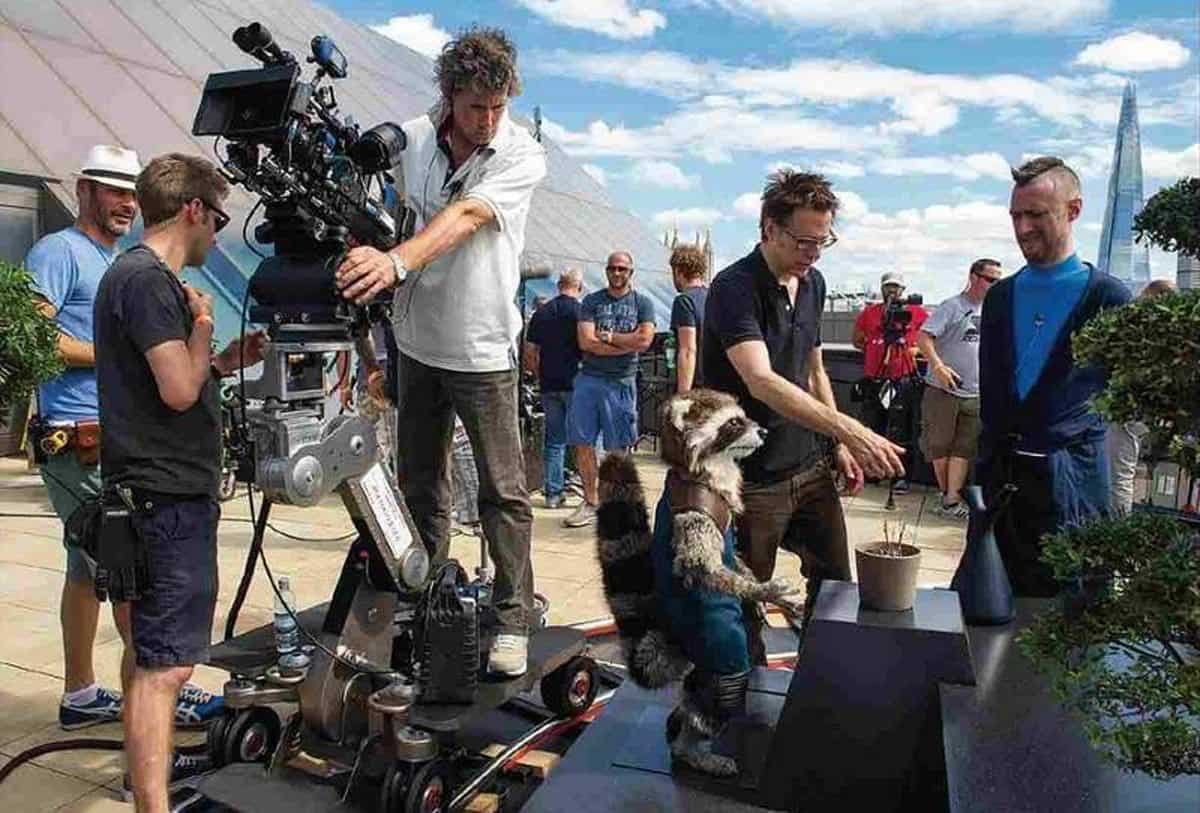 In 1992 Spratling became a focus puller. Cinematographer Mike Brewster, who was then a camera operator, asked him if he would pull focus for him on The Muppet Christmas Carol. Other crewmembers included, cinematographer John Fenner, loader Leigh Gold and grip Kenny Atherfold. Spratling also worked on The Muppets Treasure Island (1996), which was also lensed by John Fenner.
Spratling carried on focus pulling, spending six years in the job, which included working on commercials and the occasional pop promo. His first operating job was in the South of France for around six weeks as one of the operators and DPs on the 1998 FiFA world cup
Asked if he had any favourites he has worked on, he said, "One of them is Troy (2004, DP Roger Pratt BSC). I worked on the second unit and operated for Frazer Taggert. After that I was with Harvey Harrison BSC on the second unit of Sahara (2005, DP Seamus McGarvey BSC ASC). Harvey is a great guy and friend. I also enjoyed operating on Robin Hood (2010, DP John Mathieson BSC). Again I was on the second unit and we shot some amazing battle scenes. Another favourite is Prometheus (2012) photographed by the brilliant cinematographer Dariusz Wolski and directed by Ridley Scott. I think Scott is probably one of the best directors the UK has ever seen; he's absolutely superb. I also enjoyed working on Rambo 4 with Harvey Harrison. Sylvester Stallone sang to me one day, singing the tune, which was at the start of the film. He wanted me to get into the rhythm of the track. Harvey and focus puller Kenny Groom were behind Sly absolutely rolling in laughter."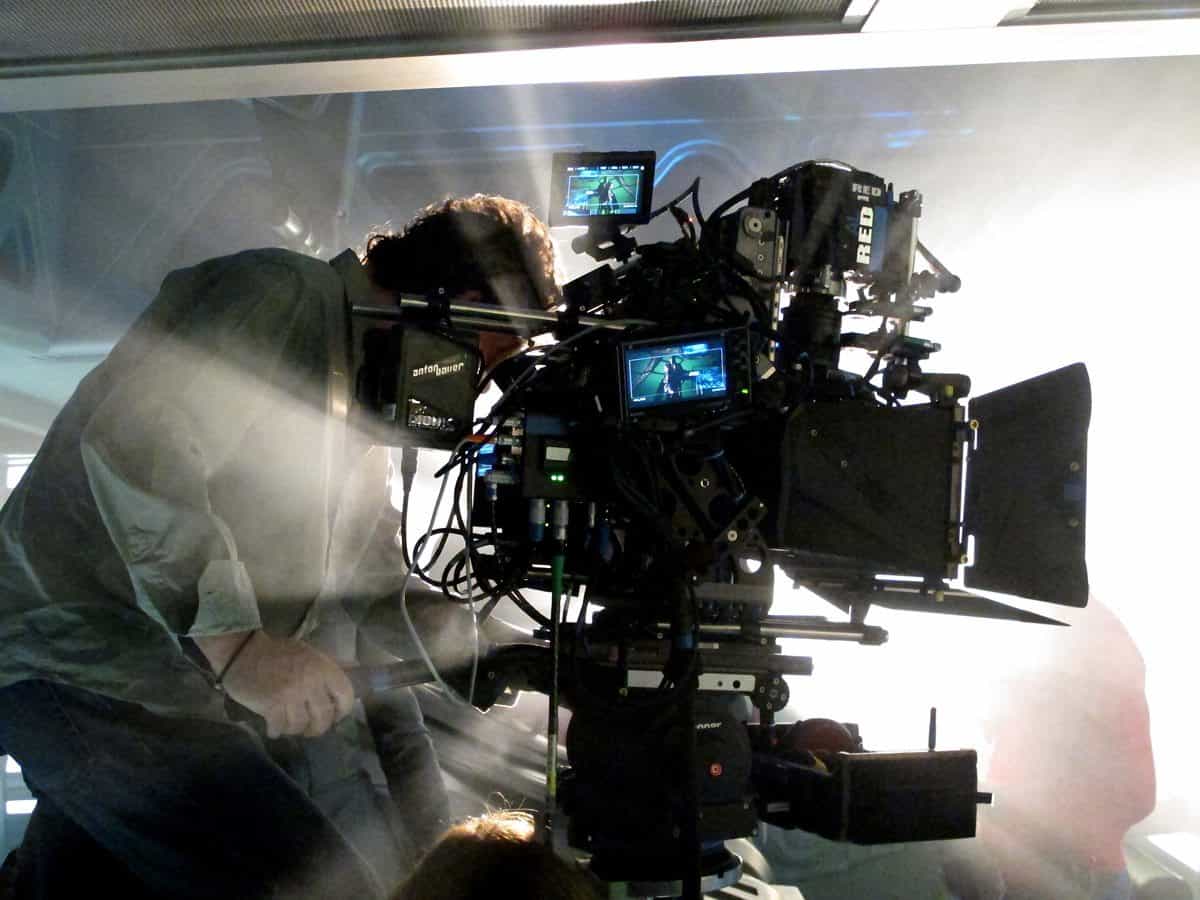 Speaking about Spratling, Harrison said, "Gary has been my A-camera operator on a great number of pictures over a period of many years. He can operate a camera with great skill and talk to the director and DP creatively. He helps fellow technicians and the rest of the crew to understand his and the picture's needs. Above all, he communicates with the actors. Gary has all of these attributes and any DP in their right mind always needs a Gary Spratling."
Spratling has operated for a number of notable cinematographers including Dean Semler ACS ASC on Maleficent (2014) and Ben Davis on Guardians Of The Galaxy (2014). Other films include Eragon (2006), Die Another Day (2002), Great Expectations (2012) and the forthcoming Star Wars 7 – The Force Awakens. This was shot entirely on film, with some sequences shot on 65mm.
Asked what are the main challenges facing camera operators, he said: "My main challenge is to make sure I get on with the director. If you don't see eye to eye it becomes a real drama. The director has to trust in you – what you are going to get for him. Once passed that road you shouldn't have any other challenges except for getting the right pieces of equipment or the production office not letting you have cranes or something you know could do the job, but are too expensive – it depends on the budget.
"Sylvester Stallone sang to me one day, singing the tune, which was at the start of the film. He wanted me to get into the rhythm of the track."
- Gary Spratling BSC ACO
"As long as you have a great crew things can be pulled out of the bag, allowing a shot the director wants, even though it would have been easier to achieve if he'd been allowed to have other equipment, which the budget doesn't allow. My challenge is to work with nice people."
Asked if he would like to move on and become a DP he said, "I'm thinking about it. At some point I would like to do second units as a DP. It's just getting the right opportunity."
Spratling believes that when shooting dangerous sequences such as large battle scenes, a stuntman should be beside the camera to pull the operator out of the way if something goes wrong. "When looking through a camera you can have a false sense of security, only seeing what is in the frame – not what is going on around you," he said.
What film has proved to be the most difficult? "I think probably Prometheus because digital 3D was a new technology then. Everything was new. We had the new RED cameras on board and it was an experiment. It proved to be very good. It looked fantastic but it was a real battle, because we had cameras breaking down. I had one shot where I thought when is the actor going to move. I then heard Ridley Scott say, 'Gary, aren't you supposed to pan with her.' The camera had frozen and I wasn't aware of it. I think that was a testing time as far as equipment goes. Because the 3D cameras were so big we had to sometimes carve up the set to get the camera in position. Everyone was on board adjusting things."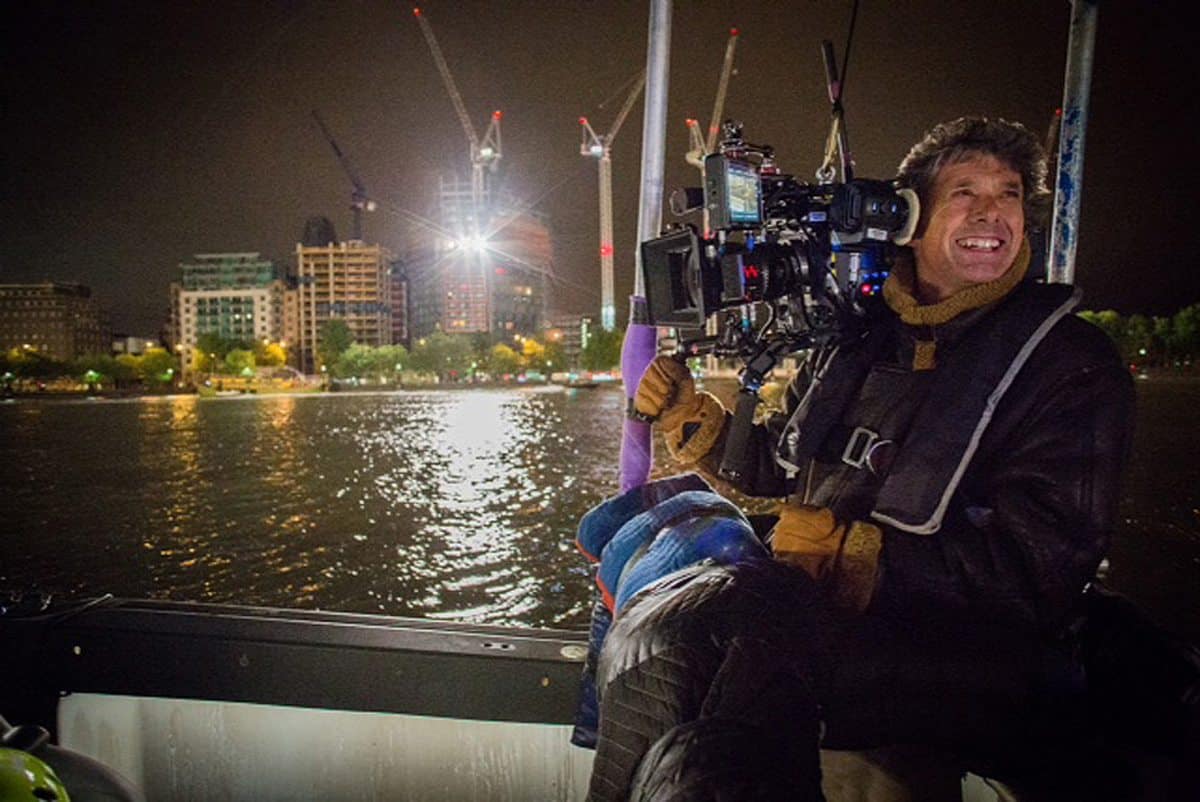 What advice would he give to new camera operators? "I would say listen to what is going on, listen to your cameraman, listen to the director and get a good crew behind you. I always try to work with people I have worked with before."
Many operators say that operating is the best job on the set and Spratling agrees saying you are in control of the image. "You get a rapport with your camera crew and work closely with the DP and director. It's a great position to be in," he said.
Spratling has been nominated for two BSC Operators Awards, for Prometheus and Maleficent. He is a member of the ACO and Associate BSC. Finally, he was asked if he had any hobbies. He said he is a beekeeper and is also a keen golfer, with a 15 handicap.