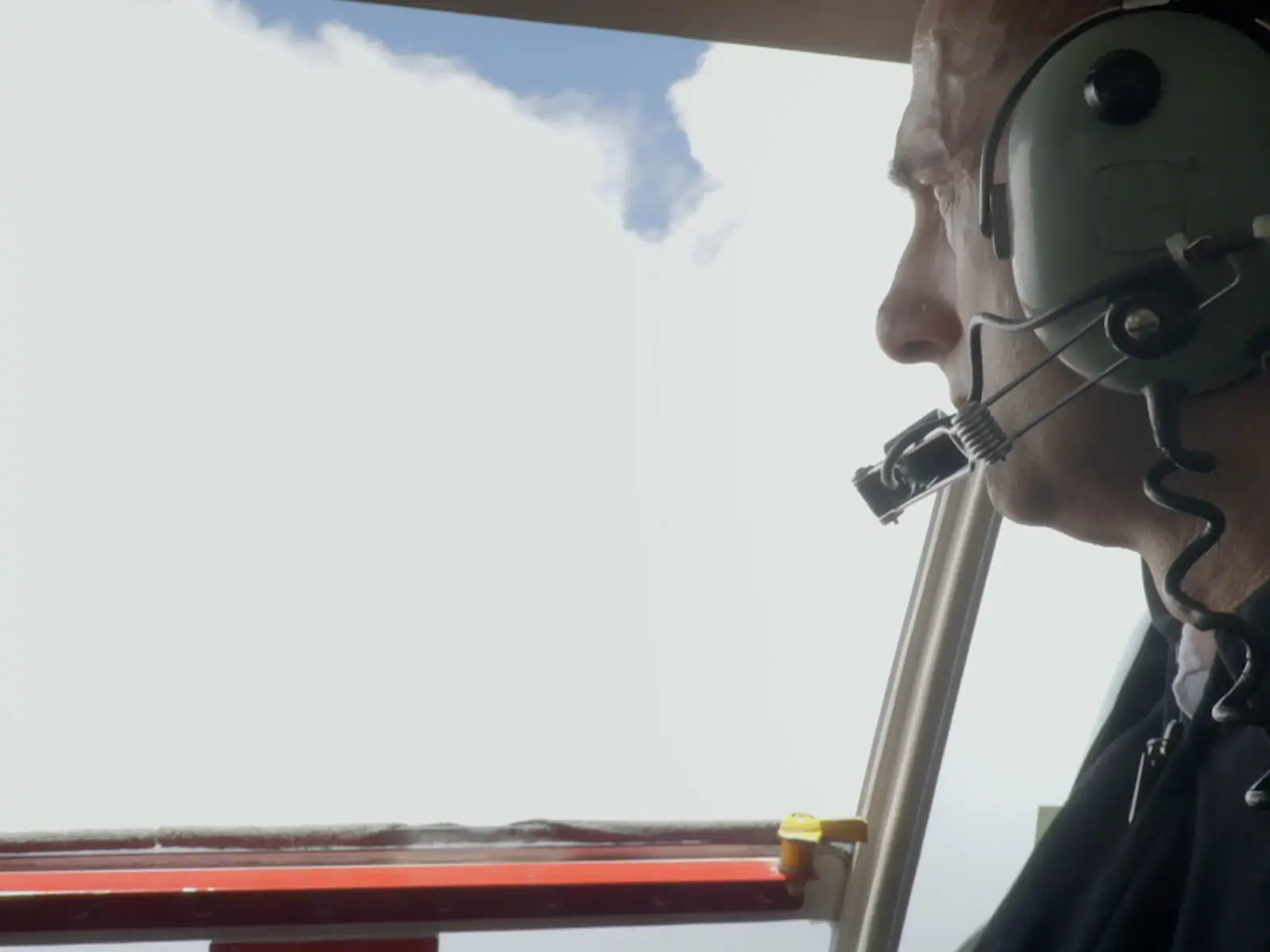 Tristan Loraine's first love is aviation. Unfortunately, he had to retire from his dream career due to ill health caused by regular exposure to contaminated air. Tristan and his co-pilots fell ill on many flights and had to use emergency oxygen to land the plane. He often wondered what happened to his pregnant passengers and their unborn children.
After a career as an airline captain for British Airways, Tristan re-trained as a director/producer at the National Film and Television School (NFTS) and established his award-winning production banner Fact Not Fiction Films in November 2006. Tristan's 20 years of research on cabin air safety earned him a British Citizen Award for services to industry, which he was awarded in 2015 at the House of Lords (UK Parliament). He is also the spokesperson for the leading global organisation dealing with the issue of contaminated air: The Global Cabin Air Quality Executive (GCAQE).
On December 20, 1995, the Boeing 757-200 flying from Miami crashed into a mountain in Buga, Colombia, killing 151 of the 155 passengers and all eight crew members.
Through his latest documentary, American 965, former Airline Captain Tristan uncovers shocking new evidence from the American 965 crash and its subsequent investigation. He exposes the facts about the unfiltered air we breathe on commercial aircraft and the vital evidence the investigators never looked at. The film is a prequel to his documentaries Everybody Flies (2021 Oscar and a BAFTA qualified), and Aerotoxic (2022 – voiced by Marina Sirtis, Star Trek: The Next Generation).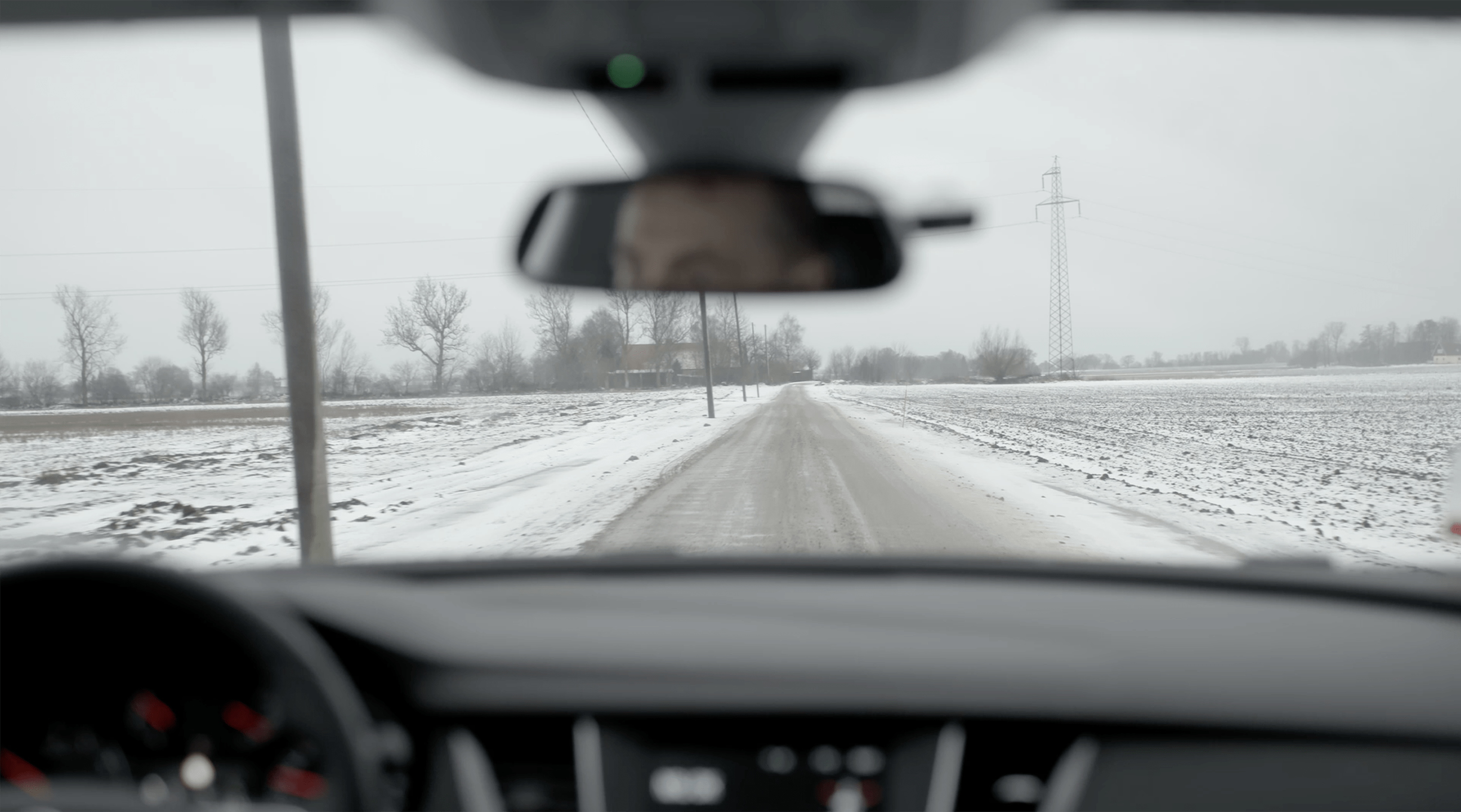 Karen Pyudik interviews director Tristan Loraine about the productoion…

Were you protected by The  Whistleblower Protection Act of 1989?
The film was reviewed by both leading UK and US media attorneys, and they were very happy with how we presented the information. The information speaks for itself. We were asked to blur some documents a bit more but that was it.
Did you have any problems with FAA?
I didn't have a problem personally with the FAA, but I have a problem with the FAA's complete failure to install contaminated air warning systems on aircraft or to mandate that airlines tell passengers about their exposures. How can passengers be exposed to heated engine oils or hydraulic fluids on aircraft when the cans these products come in have warnings passengers never seen by the public such as: Do not breathe heated product, the risk to the unborn, suspected of causing cancer, etc..
Also, pilots/crews have been impaired or totally incapacitated from contaminated air exposures and the FAA knows this. In my opinion, the FAA has put the commercial needs of airlines ahead of the rights of passengers to know the truth. How many passengers suffer long-term health effects from contaminated air exposures on aircraft and they will never make the link. Why? Because the FAA does not force airlines to tell passengers when they are exposed. The passengers trust the system and yes aviation may be statistically the safest form of transport but on this specific issue the aviation has failed the public and they know it. That's why most legal cases settle out of court.
Do you think that some of the aircraft specialists and doctors you've interviewed had something to hide?
The specialists and medical people we interviewed in the film supported our position and theory. Despite asking, nobody in the industry would give an interview. Why not? What are they hiding? How much do they know?
Were you influenced by films like The Insider, All the President's Men, and Paul Greengrass's United 93? Paul Greengrass portrayed real pilots and flight attendants. It's a real-time account of events just like your film. Please talk about your directing style.
I love those films. Also, films like Erin Brockovich or Silkwood are very relevant here. When you're dealing with real-life issues that have multiple layers of complexity to them such as the chemicals people are being exposed to or the vast wealth of data that proves what you know, it creates a special challenge. You have to simplify all this information for the film and also keep audiences entertained. My objective is always to just convey some of the key points so that audiences who would like to know more can then get access to more data and facts. In this case, our project became three films 'Everybody Flies' that premiered at Raindance in 2019 and which gives a broad overview, American 965 which comes out in cinemas in July 2021 that looks at a specific crash and a third shorter doc that shows the documents that exist in a style of films like 9/11 Inside Job.
What do you think of "whistleblower" films as a sub-genre? It's sort of always David and Goliath's story. Do you expect any actual changes in the aviation industry?
I think "whistleblower" films are really important. People have invested years of research to make them, they talk to people who are willing to speak out about important issues. I have no doubt the films we make on the contaminated air issue play an important role in moving the industry towards resolving the issue and educating the traveling public and crews who fly. When my first documentary came out in 2007 called 'Welcome Aboard Toxic Airlines' it triggered 2 calls for a Public Inquiry and showed politics for what it is. Labour was in power at the time, the supposed party of the worker. The Conservatives, Lib Dems, and Greens all called for a Public Inquiry, but Labour didn't. When the Conservatives and Lib Dems then got into power, they did nothing. The Greens did however change their manifesto to say they would mandate filters and sensors on aircraft if they got into power. It's the flying public who could really help fix this problem. If they knew what was written on the cans of oil and hydraulic fluids, they are regularly exposed to them would not be very happy and they deserve better.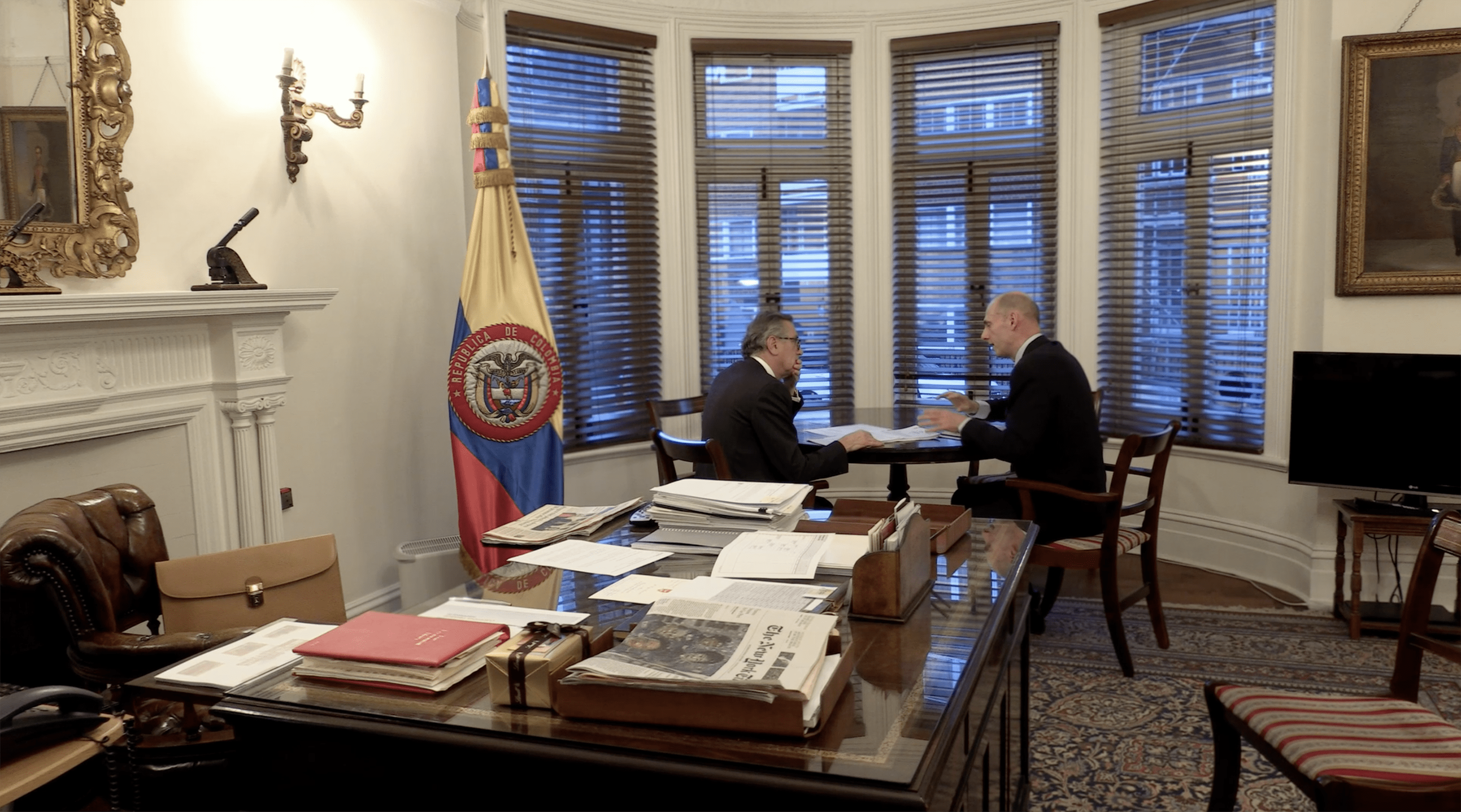 Karen Pyudik interviews cinematographer Ed White about lensing America 965…

Throuhg the film you showed your irresistible urge to travel to faraway places, cool-looking airplanes and conveyed the painful irony of the situation. Can you describe your visual plan?
Thank you, it's always a good start for a cinematographer when you have a project that takes place in some beautiful locations. This story centres around a plane crash that occurred in Colombia, and it really is an amazing country with stunning scenery. A lot of the interviews were filmed either in the home or the workplace of the person speaking, and we were a very small crew of four during the majority of the shoot. I had no camera assistants so set-ups were very minimal – mostly making use of available light because we had no way of carrying lights. We shot on the Canon C300 Mkii with a Zacuto recoil shoulder rig. It's a setup that I'm very familiar with and I think it's perfect for documentary production.
Please, talk about your crew and equipment.
It can be a challenge working without assistants, but generally, I do enjoy the flexibility that comes with working as a small unit and I think it can lead to more creativity actually. Zacuto's Tornado grip makes holding the camera and pulling focus at the same time very easy. I use the Gratical EVF with focus (Zacuto Gratical HD Micro OLED EVF Z-GHD) peaking and it's a great way to work as a solo operator.
We paired the camera with a set of four of Canon's CN-E prime lenses. Often I prefer to use a zoom lens on a documentary because it means I can work faster and travel lighter, but in this case we usually did have time to change lenses when I wanted to, and I think it was worth it for the quality that those lenses provide. They are very sharp and have excellent contrast across the entire frame. They are also very fast, so those extra stops can be very useful in low-light situations as well as achieving a 'cinematic' shallow depth of field.
My approach to interviews was to shoot on a 50mm lens for almost everything. I think it works well to feel intimate with the subject and simultaneously create separation from or avoid any distracting background. You can nearly always make an interview work visually, whatever the location is.
There was incredible aircraft photography in the film. How did you keep your camera steady
We were very fortunate to get some great access to film aircraft. We managed to get permission to film from a field where the approach lights run at Gatwick airport and we were also able to film from the apron of a few other airports. I used our 85mm lens for a lot of the aircraft shots, but most importantly I was using a heavy-duty tripod and fluid head by Miller. Not only are you tracking an airplane at a long focal length, but you often have a lot of wind to contend with too, so it really is crucial for smooth shots.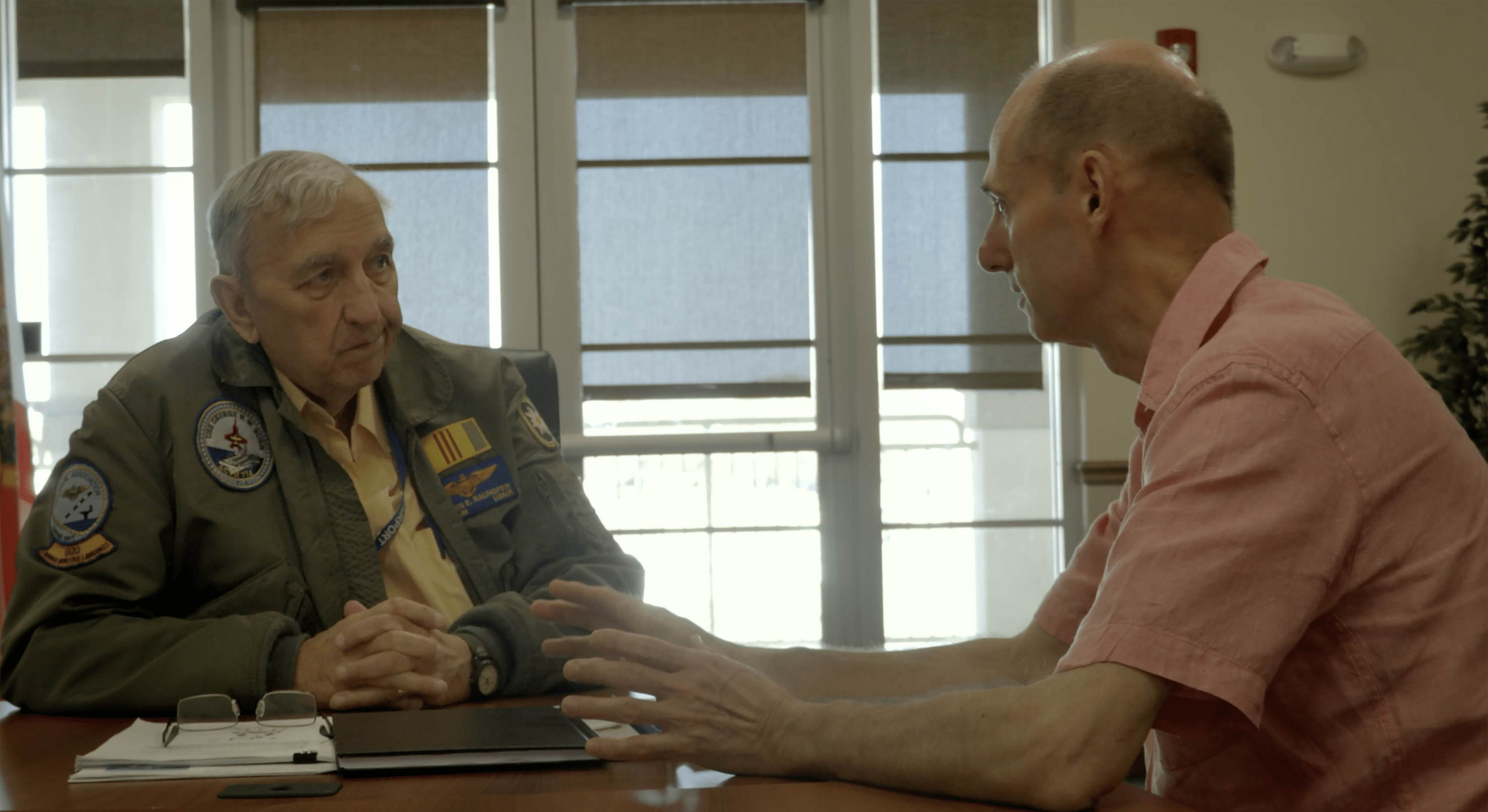 Why did NTSB fail to look at all the evidence if there was 100% transparency?  
In the film, a former NTSB investigator who was part of the investigation said they never looked at the issues we raised in the film. The issues we believe probably led to the accident. They said neither the unions, engine manufacturer, or aircraft manufacturer raised it with them. Our film shows some of the strong examples of what was known in the industry. Why did the industry not share this with the investigators? The investigators should have looked at the evidence we present and which they also had in their data and which they shared with me. As a former airline captain who has researched the issues in the film for 20 years, I have no doubt the industry knows much more than they are telling the public.
The American Airlines 965 crash investigation should be re-opened by a truly independent enquiry board. It's not right to simply blame the dead pilots. They made key mistakes; they were 2 of the best pilots the airline had. I believe the air they breathed caused them to be cognitively impaired. It happened to me, and it has happened to other pilots around the world. 
ARTICLE BY KAREN PYUDIK