Industry members from across the country came together to passionately discuss the future of diversity and inclusion in the film industry.
After a spot of breakfast networking over coffee and pastries at Soho's Dolby Screening Room, Be You's speaker programme kicked off in fine fashion with the 'Gamechangers: Content Making Impact' panel. Media consultant Aaqil Ahmed led the discussion with panellists Coky Giedroyc (film and TV director), Jules Hussey (producer, Brazen Productions), and Iyare Igiehon (creative diversity partner, BBC).
Intersectionality was a key conversation point, with Hussey – whose production company develops projects with and about adults with learning disabilities and neurodiversity – also highlighting the importance of being an ally.
Igiehon, who supports the BBC's commissioning teams and suppliers to drive change, explained the BBC's three-pronged approach to making diverse content. When the panel was asked by Ahmed why the industry was still failing in its efforts, he made a pertinent point: "We keep trying to do diversity without inclusion."
Giedroyc shared her experiences as a woman making waves in a man's world, sharing her informal mentorship scheme as an example of her push to make her sets more inclusive – and the struggle to make other productions follow.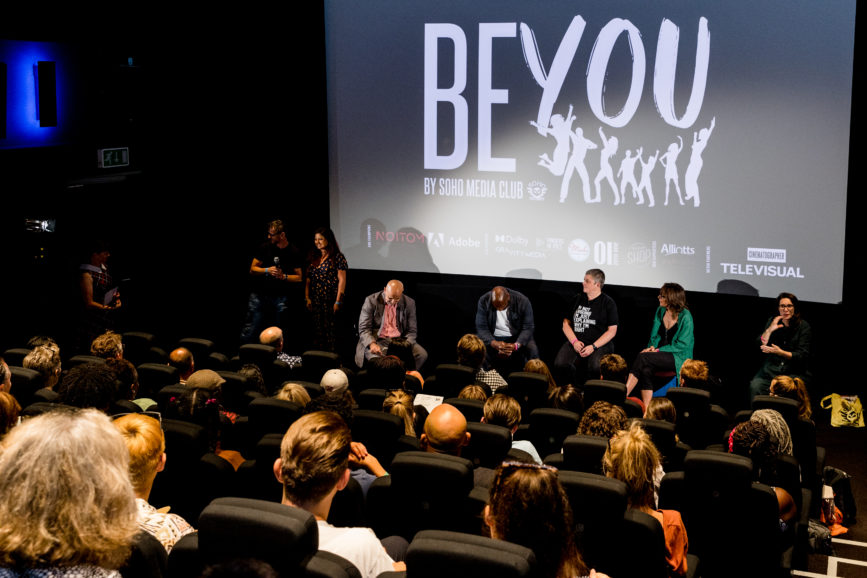 Without even having to leave their seats, guests were treated to a hands on insight into the benefits of a diverse and inclusive production. 'Up Close: Ralph and Katie' was a tremendous panel, offering the upcoming BBC One drama Ralph and Katie series as a case study for operating a set in the most accessible way possible.
Director Jordan Hogg was a breath of fresh air as he passionately advocated and demonstrated the limitless benefits of operating on an inclusive set. He was joined by Ben Ledsham, an AD trainee and Claire-May Minnett, an EPK trainee, under the guidance of panel chair Nahrein Kemp, ITV's creativity diversity partner.
The engaged crowd were also treated to behind the scenes footage of the upcoming series, which hit home just how incredible the panel guests were in their strive for an accessible production.
A short skip around the sinewy streets of Soho led the audience to the chic 01 ZERO ONE venue for an enlightening interview. Fully Focused co-founders Teddy Nygh and Nick Bedu came together for 'Not Just a Brick in the Wall' to talk about their company with TV reporter Jasmine Dotiwala.
The impassioned pair filled the crowd in on all the incredible work Fully Focused are doing, including their off-shoot Million Youth Media, which is going from strength to strength as a YouTube platform with over 400,000 subscribers. They also brought out a host of Fully Focused students who delighted the crowd with a range of stories about how the free platform has helped many of them from diverse backgrounds not only get a foot in the door, but thrive in the film industry.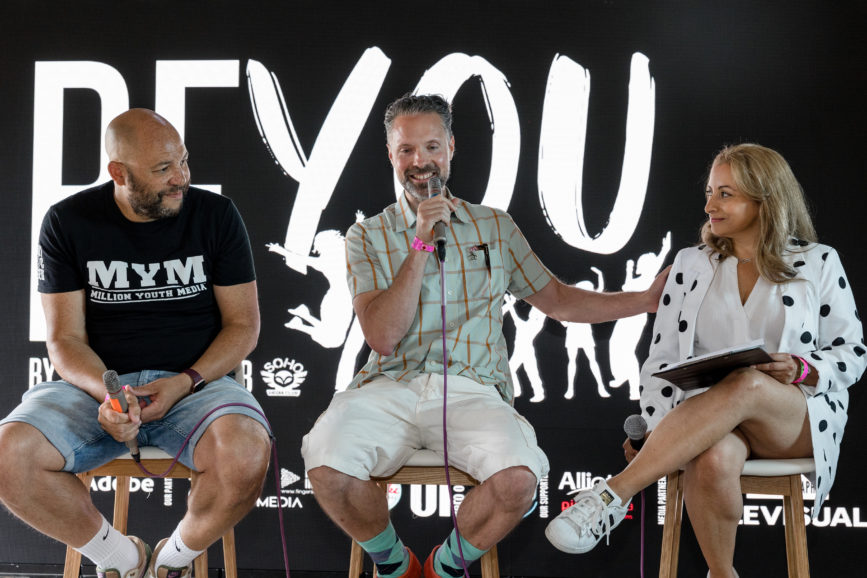 Making sure the post-production industry is more diverse and inclusive was the topic of the day's fourth panel. The ever-entertaining Muki Kulhan joined colourist Vanessa Taylor, Run VT founder Balvinder Singh Sanghera, and sound mixer and academic Leslie Gaston-Bird to explore the industry's approach.
A great takeaway for talent in the audience was that the post-production industry is particularly buoyant at the moment, meaning there's no better time to get your foot in the door. Taylor noted how accessibility to technology has seen more diverse talent coming through in post-production. "Whenever anyone says to me they want to be a colourist, before you'd have to show them how to use the system, but now you can just download the software for free from the internet and start watching YouTube videos," she added.
An interdisciplinary panel – Jasmine Dotiwala (producer, director, reporter), Joyce Adeluwoye-Adams MBE (editor, newsroom diversity, Reuters) and Hayley Payne (head of HR, Banijay UK) – took to the stage for 'Beyond Diversity: Creating a Holistic Approach for Inclusion and Belonging'. Helmed by Televisual managing director James Bennett, the discussion centred around making employees from all backgrounds feel welcome and included.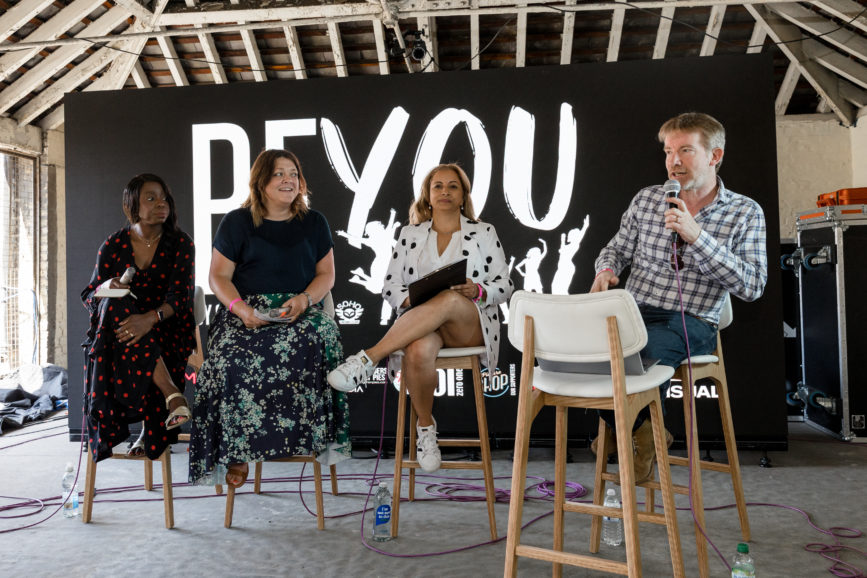 Dotiwala had crafted a list of insightful and actionable questions for employers to ask themselves: "Do your staff feel like they belong? Do people have to leave their identities at the door or do you let them dress the way they naturally dress? Is their hair required to be in a different style because you don't deem it appropriate or professional?"It was certainly food for thought for attendees.
After lunch, guests were treated to the stunning vistas of the French protestant Church in the heart of Soho, a suitable venue for the enlightening and rising talk from motion capture actor Ace Ruele. Following the creature bionics expert was HaZ Dulull (co-founder, Hazimation) and Rhys Hancock (co-founder and MD, Metavision) to spread the word on 'Accessible Technology as a Powerful Enabler of Inclusion'.
The pair, supported by the bubbly Muki Kulhan, waxed lyrical about how platforms such as Unreal Engine are the ultimate boundary breaker in terms of accessibility. Along with the rise of virtual production, the due emphasised how young teenagers are already formidable in the field and struck home just how exciting the film and games industries are today.
Attendees had the choice of afternoon workshops to attend: 'How to Attract Funding for your Diverse Film' and 'Mental Health: Your Beautiful Mind', both set in the ornate surroundings of Soho's French Protestant Church.
One of the day's fieriest debates lit up post house Picture Shop's rooftop terrace, where attendees gathered for pre-party networking and nibbles. TV presenter Sean Fletcher led the debate about "cancel culture" in the industry with film director Ursula Macfarlane; the Reverend Peterson Feital; and executive coach, therapist and writer, Andre Radmall.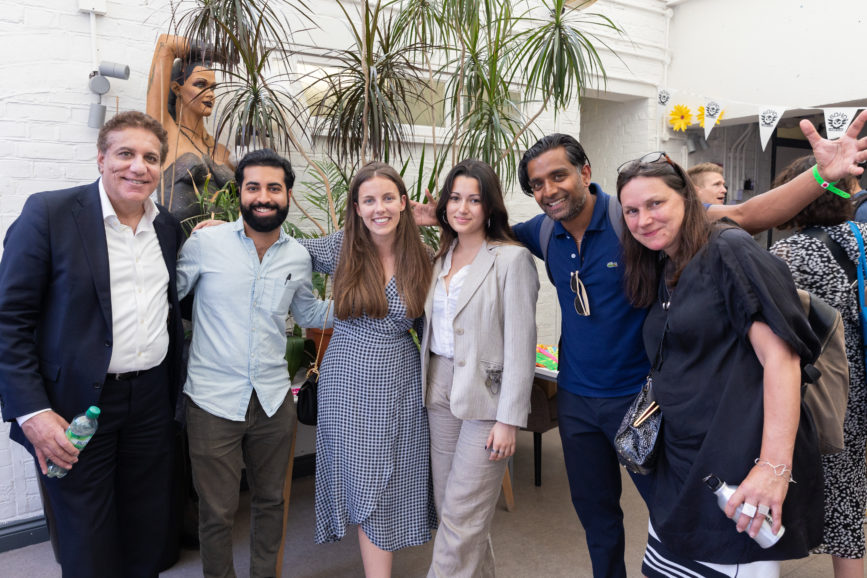 Following this debate, the day's talks were concluded with one final panel on 'Mental Health and Bullying: The Myth of the Artistic Temperament'. Director Brian Hill provided personal insight into the horrible effects of bullying, as was emphasised by his short film Toxic that was on display throughout the festival. He was joined by Anne Morrison from NEVISION and child psychologist Dr. Lindsay Ip to unpack the nuances of the industry and offer suggestions on its improvement.
After an intense day of sessions, the event was rounded off nicely with a comedy set from Olga Thompson and a party at 01 ZERO ONE with DJ Rick Welsh and music by Mo Pleasure. The inaugural festival was a huge success and we can't wait to see what's planned for next year!