A work of heart
Ed Lachman AsC / Carol
A work of heart
Ed Lachman AsC / Carol
Carol, based on the semi-autobiographical novel 'The Price Of Salt' by psychological suspense author Patricia Highsmith (Strangers On A Train /The Talented Mr. Ripley ), is about a young department store clerk (Rooney Mara) who falls in love with an older married woman (Cate Blanchett).
Prior to production in March 2014, Carol had been under development for 11 years by British producers Elizabeth Karlsen and Stephen Woolley of Number 9 Films and Tessa Ross of Film4 Productions. The completed film, with a screenplay by Phyllis Nagy and co-produced by New York-based Killer Films, was selected to compete for the Palme d'Or at the 2015 Cannes Film Festival, where it received a rapturous response, including a standing ovation, and where Mara tied for the Best Actress award with Emmanuelle Bercot for Mon Roi.
The Cannes critics particularly lauded the direction of Todd Haynes, Blanchett and Mara's performances, the cinematography of Ed Lachman ASC, as well as the costumes and the score.
Haynes (I'm Not There, Far From Heaven, and HBO miniseries Mildred Pierce) has often chosen Lachman to shoot his films, starting with Far From Heaven, and continued that collaborative approach when taking on Highsmith's underground novel that has since become a feminist lesbian classic. Indeed, Lachman's cinematography on Carol has been critically acclaimed, with one reviewer describing his work as "utter magic."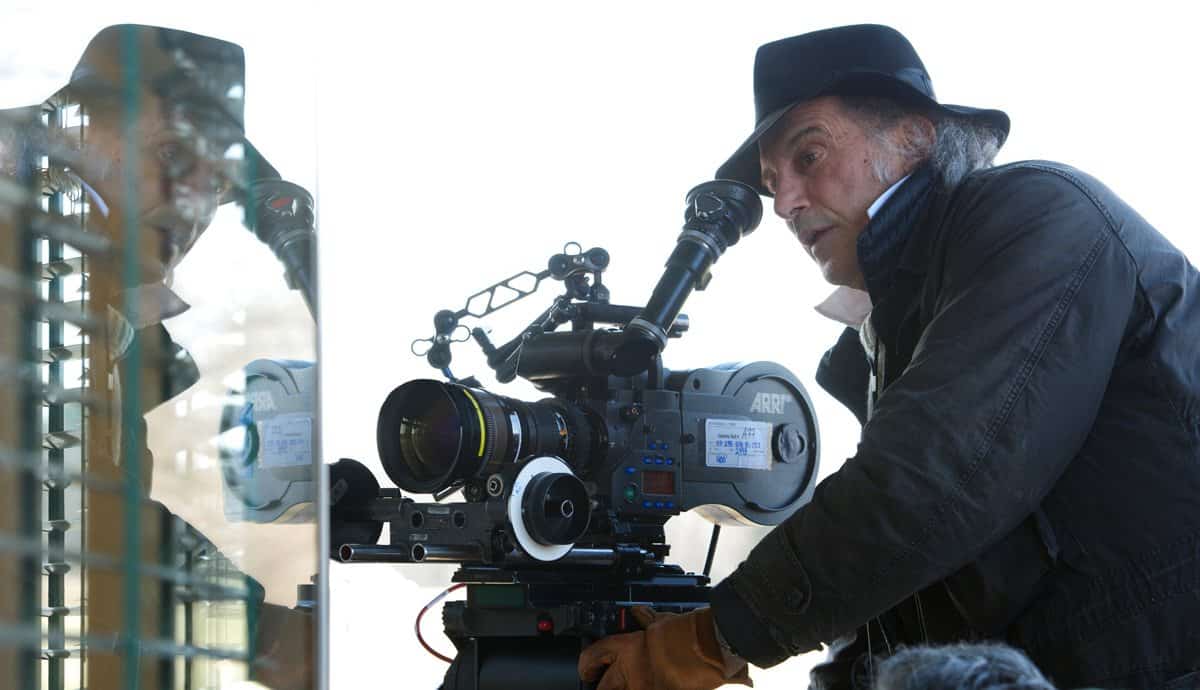 "Carol is a form of melodrama," says Lachman, "a film style that observes people from the outside, where you're watching social forces affect peoples' lives. We created that through subjective shifts. We begin with Therese and end up with Carol."
Haynes and Lachman spend a lot of time crafting the look of each project, says Lachman, with "different rules and visual language." They did the same for Carol. One visual aspect unique to the film is that Therese is an aspiring photographer. "We begin to see her world opening up through her images," says Lachman, who reports that he and Haynes looked at mid-century American women photographers including Ruth Orkin, Esther Bubley, Helen Levitt and Vivian Maier. "Our approach to the look was to incorporate a subjective viewpoint of the amorous mind – the mind of someone falling in love, when you read every sign and symbol of the other person."
Lachman notes that they rejected the "high gloss 1950s Douglas Sirk world of melodrama" – one used to great effect in Far From Heaven – in favour of a "soiled and muted palette of colour still photography of the 1940s." They also revisited American photographer/painter Saul Leiter, whom they had used as a visual reference for Mildred Pierce. "Leiter created layered compositions; subjects that are obscured by abstractions and seen in reflections and partially visible space," says Lachman. "By using Leiter's images, we were not only creating a representational view of the world but also a psychological one to help represent the mind of someone falling in love."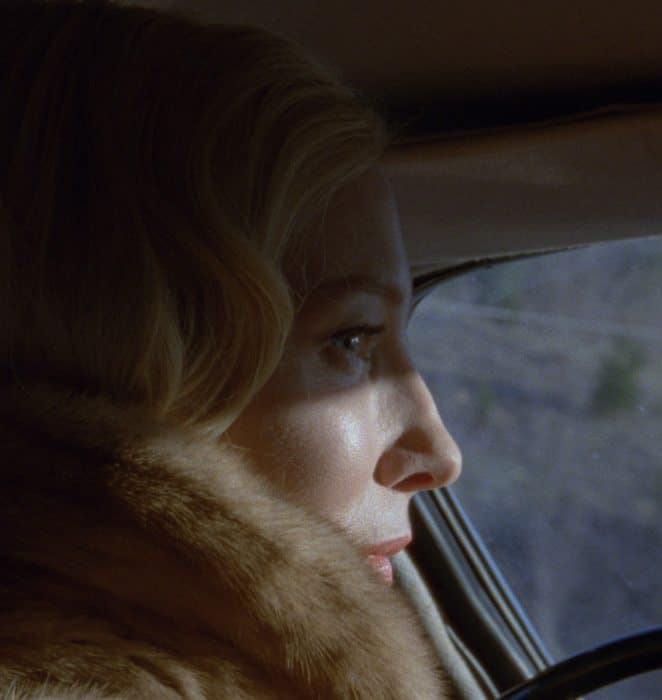 "Carol  is a form of melodrama, a film style that observes people from the outside, where you're watching social forces affect peoples' lives.
We created that through subjective shifts. We begin with Therese and end up with Carol."
- Ed Lachman Asc
To that end, Haynes and Lachman decided to shoot Carol on Super-16mm film, with an ARRI 416, as they on Mildred Pierce. Lachman used several Kodak negative stocks: 7219 500ASA Tungsten; Kodak negative 7207 ASA 250 daylight; 7213 200ASA Tungsten and 7203 50ASA Daylight. His lenses included a Zeiss Master Zoom 16.5-110mm T2.6; a Cooke Varo-Panchro 20-60mm T3.1; and a Cooke Super16 10-30mm T1.6.
"We wanted to reference film stocks of a previous time period, in grain structure and colour separation," says Lachman. "The grain structure in film and its movement is affected by exposure: finer grain in highlights and larger grain in low light, which can't be represented digitally, even if you can add digital grain later. The colour separation in film affected by gels, or colour temperature, is also lost and different for my eye, digitally, and the RGB layers, even though microscopic, create a colour depth of the image, which I find lacking in digital photography. As an analogue, when you look at a painting and experience its tactility, you're affected by the brush strokes' sense of depth and how the colours mix. In a digital photograph, you lose that sense of depth."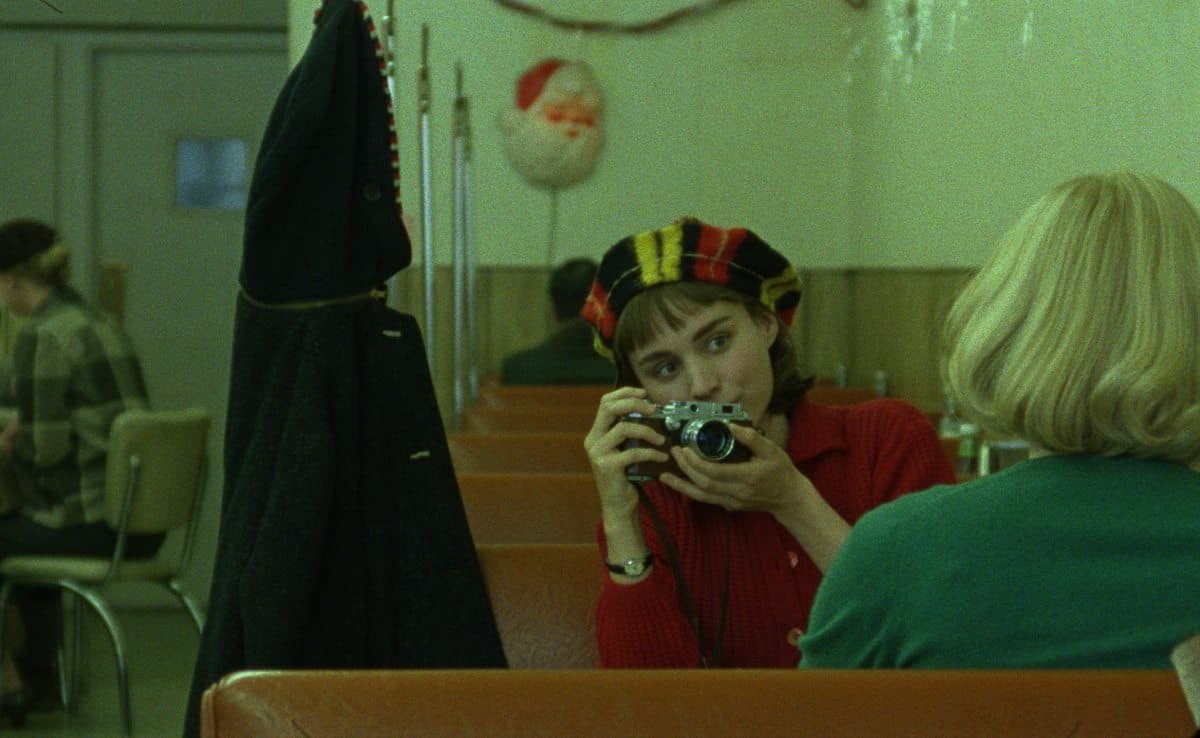 Deciding to go with film created one of Lachman's first challenges: finding film loaders. The movie's opening sequence was the most challenging to shoot, and reflected Haynes' predilection for a "never static" camera. It opens on a street at night, looking down a sidewalk grate as the stream arises. The camera then begins to rise and tilt up to follow commuter's feet coming out of the subway station exit, and then pans to the actor across the street.
"We follow him around a corner into a high-end restaurant as the camera booms up 30 feet," says Lachman. "We couldn't use a track because of the traffic coming across the street, so we devised a way on a camera car mounted with a 30-foot Louma crane that allowed us to orchestrate extending and retracting the arm through traffic with the actor as he crosses the street. It ends up, finally, in its boomed-up position as he enters the restaurant."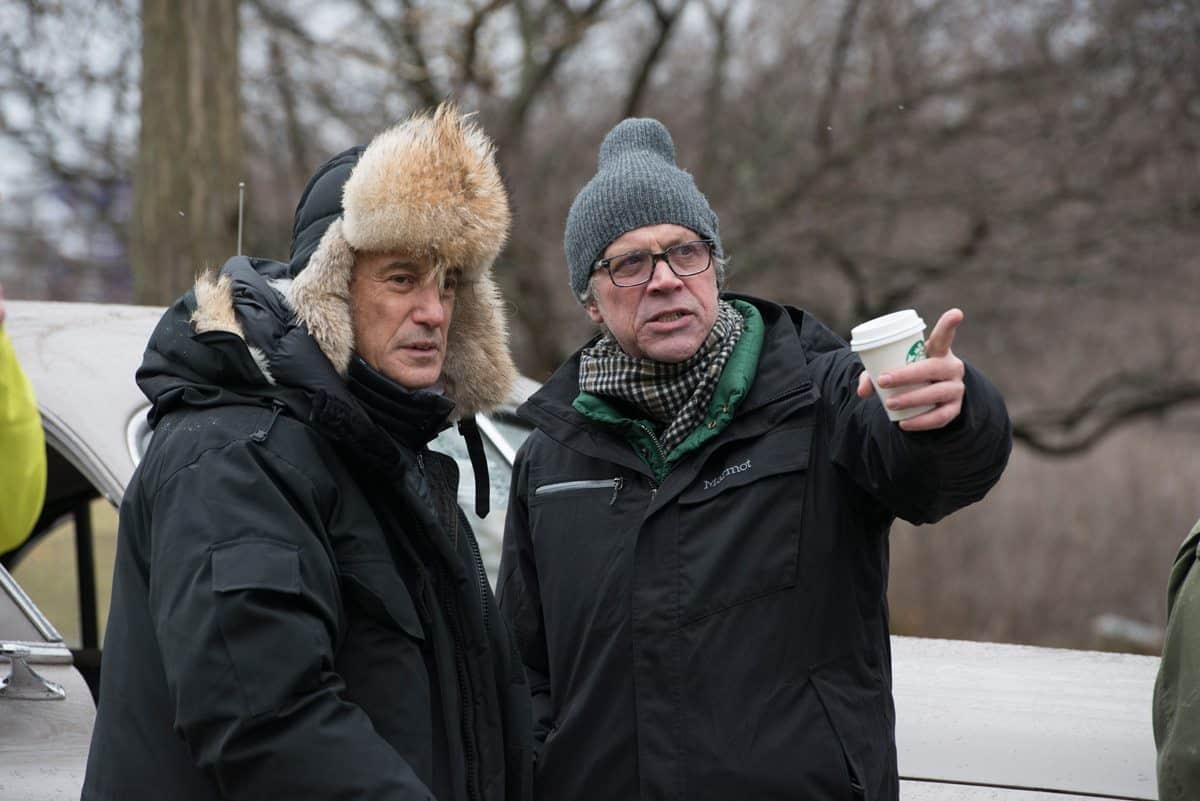 Another challenge was the weather, since Carol was shot in Cincinnati in the bitterly cold February and March in 2014. "All the night travelling shots with the car were done on location with a camera car," he says. "It could have been done in a studio, but Todd wanted the actual locations and the feeling of the source lighting in the streets."
Cincinnati stood in for New York City in the late 1940s/early 1950s. "Much of the architecture in Cincinnati still references that time period, which was a great support visually for us," he says. "With my gaffer of many years John Deblau, we created many custom lighting rigs with incandescent bulbs in strips with chicken wire and muslin, lightweight 30-inch paper china balls with a 2,000 watt tube, industrial mogul base fixtures. We also used some theatrical lighting, specifically 750 Lycos with 19-inch and 36-inch shutters that we could bounce and cut the light in the small locations we found ourselves in," says Lachman. "The rest of the lighting was standard: Tungsten 9-lights, 5Ks, 2Ks on the daylight side, 18Ks to 1200 pars. The only unusual lights were 5K and 12K T-Pars which have a horizontal mounted bulb, focused by a parabolic lens, which creates shafts of incredible light output."
Lachman worries about the demise of film infrastructure. "If Kodak is still going to produce film, we're going to need labs," he says. "Eight months ago, the last professional lab in New York closed." Carol was the last film to make prints at Film Lab New York, says Lachman, who says he did a test to show Haynes what the film could look like even if it went through a DI. "The questions was, would there be a different feeling in the image because we originated in Super-16mm," says Lachman. "And there was." The digital intermediate was completed at Goldcrest in New York.