Shining a light on…
Gaffers 'R' Us / David Smith
Shining a light on…
Gaffers 'R' Us / David Smith
Header Photo: Julian Bucknall
BY: David Wood
Fact file:
Age: 48
Born: London
School: Wanstead High School
Training: Lee International, Wembley
Early career: Commercials and music videos
Lives: East London
Hobbies/passions: Travel, cycling, taking his sons to football and, of course, lighting movies!
Selected filmography:
The Rhythm Section (2019)
Mary Poppins Returns (2018)
Christopher Robin (2018)
Star Wars: The Last Jedi (2017)
Spectre (2015)
Avengers: Age Of Ultron (2015)
Molly Moon And The Incredible Book Of Hypnotism (2015)
Guardians Of The Galaxy (2014)
A Long Way Down (2014)
I Give It a Year (2013)
Wrath Of The Titans (2012)
X-Men: First Class (2011)
The Rite (2011)
The Debt (2010)
Tamara Drewe (2010)
Kick-Ass (2010)
1408 (2007)
Miss Potter (2006)
Mrs Henderson Presents (2005)
The Merchant Of Venice (2004)
Stage Beauty (2004)
Star Wars: Episode II - Attack Of The Clones (2002, gaffer: additional shooting crew)
Harry Potter And The Sorcerer's Stone (2001, gaffer: second unit)
The Beach (2000, gaffer: second unit)
Star Wars: Episode I - The Phantom Menace (1999, gaffer: second unit)
Early years:
I did a lot of commercials and music videos at the start of my career, which were good experience. You'd do four or five jobs a week, and organise a job while doing a job. It gave you a good grounding.
Relationship with the cinematographer:
I make no bones about the fact that I work with the cinematographer and to a level they trust me to work to – going on recces and recommending how sets should be lit. For me it's all about making it look good, rigging it efficiently and being able to manipulate the light once it's there. The set never stays the same, so that keeps you on your toes. You might start with an 18K light at 8am. But if you are still shooting the same scene at 6pm, the sun has started to drop and you have to put two doubles in to bench the ambient light. I have to be able to work out how to get to it to change it – I really like that aspect of the job.
On-set I stay with the DP in eyeshot all the time. I watch them and listen to the director and cameraman. Where they go, I go. I go with them to the cast rehearsals so I know exactly what's going on – working in collaboration with the DP, seeing in real-time what they see.
Start every job afresh:
I've worked a lot with DPs such as Ben Davis BSC and Hoyte van Hoytema FSF NSC. I try to learn from them and bring that experience to the next project. But, one DP I've also done a lot of work with, Andrew Dunn BSC, said "Whatever you've learnt, forget it and start again. That way you bring something new to a project," which is good advice too.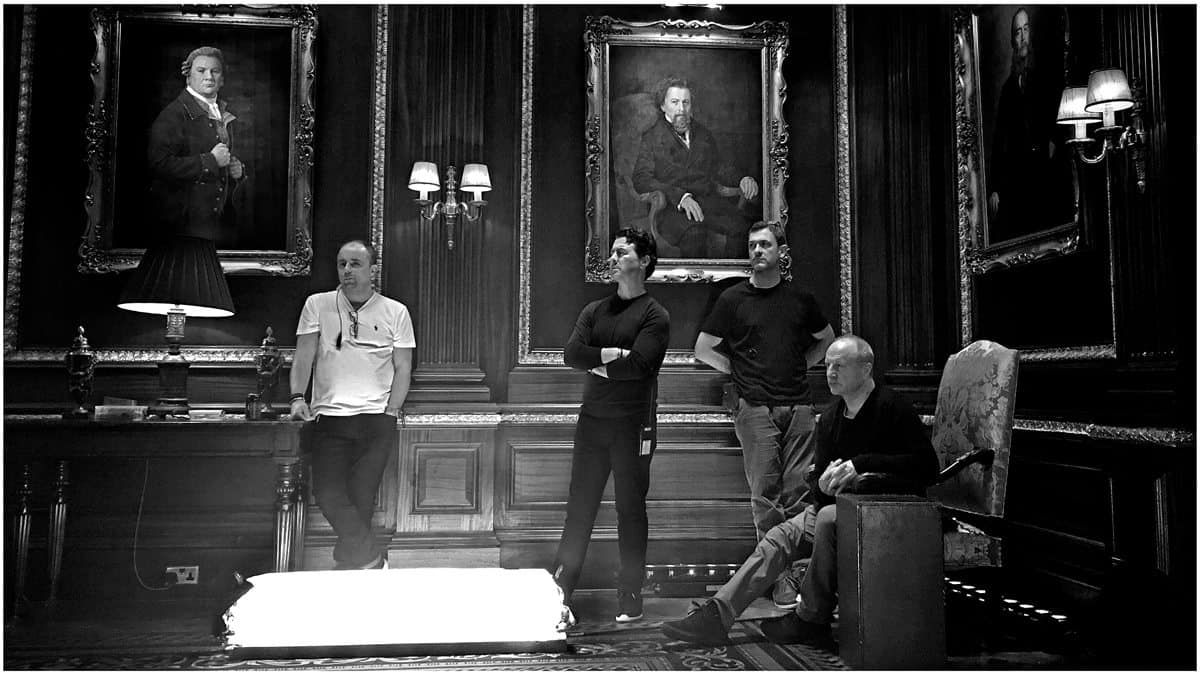 Read the script:
I always try and read the script because lighting is all about the story. To me it's like another character in a film. Sometimes you see actors' faces and sometimes you don't. You have look at the script and ask yourself what the film is about, what the cameraman wants or what the location dictates.
Importance of the crew:
I am very lucky with the guys I have got around me. I work with rigging gaffer Warren Evans, best boy Billy Gamble and desk operator Daniel Bocking. These people are all very important to me. Warren's a brilliant rigging gaffer – the best. We have worked together for the last eight years on films such as Star Wars: The Last Jedi and Spectre. I trust Warren completely, which is crucial because often, at the start of a project, I go recceing and the likelihood is that I won't return to a set for two of three months. The day I'm back, there might be 100 crew and extras and the lights need to be in place and pointing in vaguely the right direction ready-to-go. With somebody like Warren I know that in my absence he will have worked out what needs to be done.
Biggest job:
On Spectre we lit the River Thames, which took five weeks of night-time rigging, used 30 generators and 100 electricians. That's a lot of lights – and Warren made sure that all the generators and the cabling was the right size and in place at the right time. But we couldn't have lit that river shoot without Emma Pill and the location department – her team were incredible, getting us access to every roof top from MI5 to Big Ben.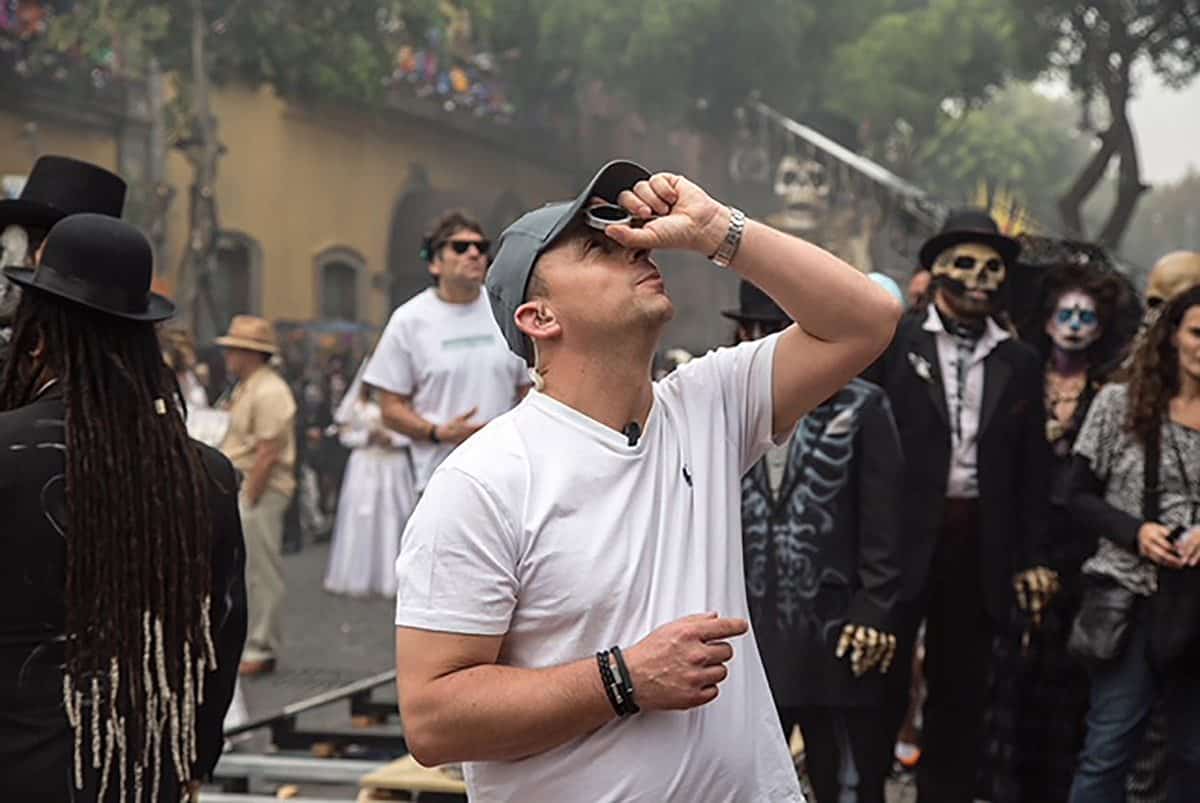 "I am very fond of (David). He's one of a new breed of younger gaffers. He always brings a smile to his work and is never flummoxed, whatever the situation. He has a calmness about him which you really need in your head of department."
- Ben Davis BSC
Technology:
With new kit such as LEDs and Skypanels you can do more with less, but the big drawback is they are more expensive. Skypanels can create any environment that you want instantly, saving on time and gelling. But that level of control also costs you in terms of the expense of the lights and the skilled technicians you need to operate them properly.
Rather than just leaving it up to the desk op, I get very heavily involved in the technology. It's very important for me to understand how it all works, so I can retain that creative input. If you only know it up to a point and have to ask somebody else what to do, then you are not really in charge.
Advice to up-and-coming gaffers:
The hardest, but most important, thing about our job is being there. Being there first thing in the morning and still being there at the end of a long day. That's the first part of the job to overcome, one that a lot of guys just don't seem to get! Also, I'd say, be like a sponge and take it all in – not just your job, but everybody else's job. If you do that then your job becomes easier, because you see that film lighting is about being part of a team. Ask as many questions as you can and do a wide variety of jobs at the start of your career – no two lighting jobs are the same and you'll learn from every experience.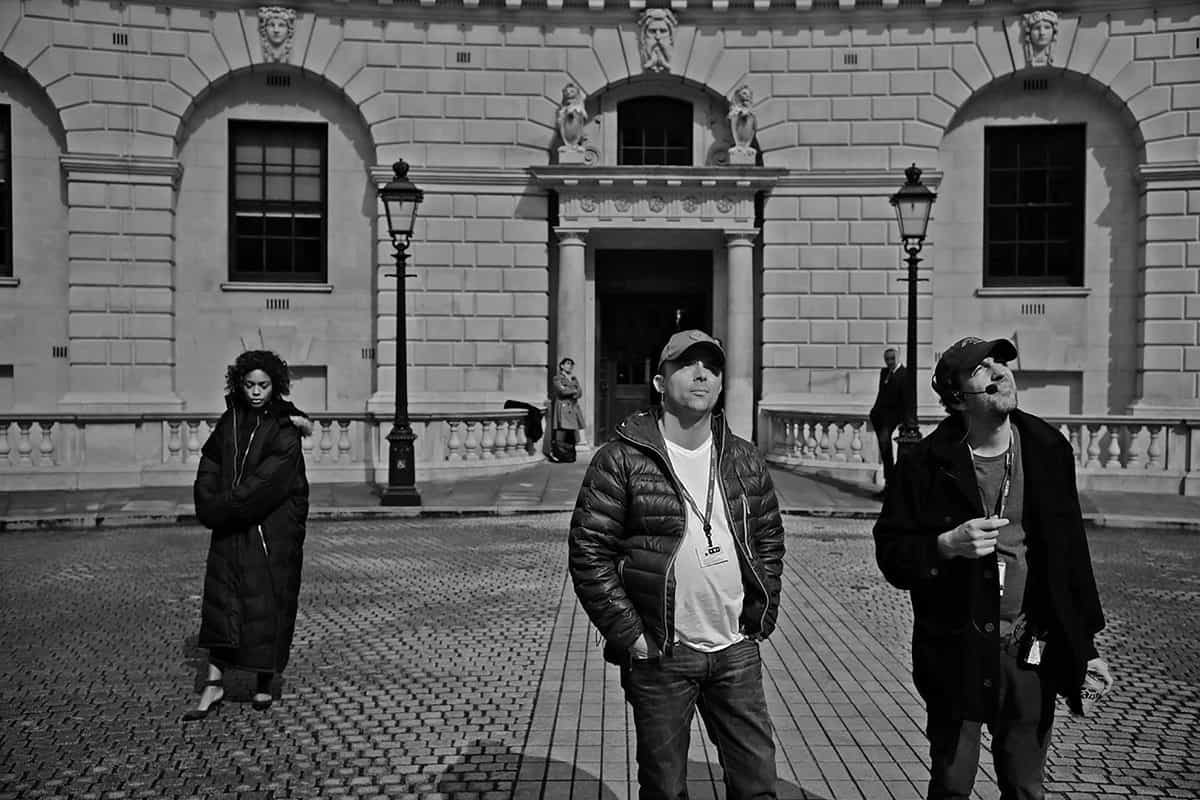 Ben Davis BSC cinematographer, says:
The first thing I look for in a top gaffer is a really good organisational brain, especially on the bigger movies. A lot of it is about logistics and, for me as a cinematographer, the more I can delegate the better. A really good gaffer can take a load of pressure off you. The other thing you look for in a gaffer is a photographic eye. That way you can send them forward on sets on your behalf to plan things. David Smith has both of these skills in buckets.
I am very fond of him. He's one of a new breed of younger gaffers. He always brings a smile to his work and is never flummoxed or pressurised, whatever the situation. He has a calmness about him which you really need in your head of department.
I have done many films with David and in addition to the photographic eye he's got a technical mind. Things are evolving very quickly in film lighting with LED and digitally-controlled lighting, and he's very clued-up on the latest developments. With the large Skypanels you can do just about anything in terms of colour at the flick of a switch – but only if you have somebody who really knows how to use it.
Hoyte van Hoytema FSF NSC, cinematographer, says:
David was in tremendous command over all the extreme complexities that a 007 shoot brings. We needed to constantly keep several stages ready for shooting, each of them housing huge sets. Sets like the exterior Westminster Bridge on the 007 stage as well as Q stage, housing one of the biggest Translights I have ever seen (including 3,000 separate sources programmed into the DMX). He also managed the vast amount of light spread we needed on the Thames (30 big truck generators spread through the city), as well as informing the second unit about the most elaborate lighting scheme ever performed on the dark night streets in Rome for a car chase.
David makes all these tasks seem effortless, never gets intimidated or lets size stand in the way of his excellent taste. On the other hand he never turns up his nose for smaller and simpler solutions applied in more intimate and concentrated scenes. With the same boyish enthusiasm, he could as easily put something together with gaffer tape to throw a specific shadow over an actor's face.
He always comes up with slightly better solutions than I would have thought of myself. I see David as a true artist, someone with a great eye and sensibility. His input made me look a much better DP then I am, and I say this without any irony.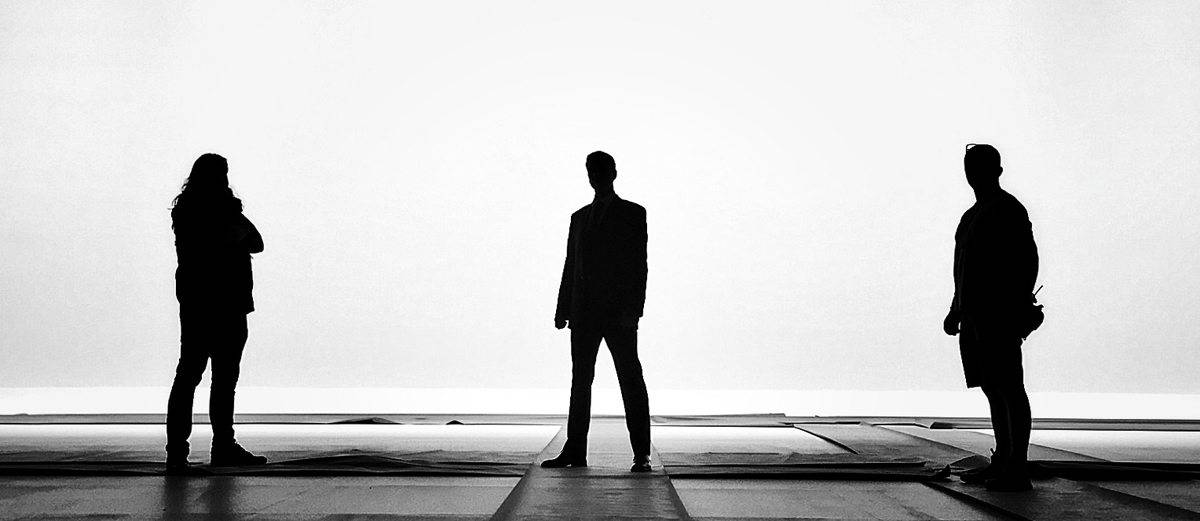 Dion Beebe ACS ASC, cinematographer, says:
DPs have demanding relationships with all key crew on-set, but what we demand of our gaffers often borders on abuse – 17-hour days, 6 or 7-day working weeks, endless night shoots. The best ones can do all this with a smile and still keep focused on the end result.
Dave certainly achieves this. On any movie, planning is key and we are often prepping and shooting multiple sets throughout production. The gaffer needs to be a great strategist. Dave manages to plan way ahead, yet still approach the work creatively. He is a calm force on-set and, most importantly, fun to hang out with.
Steve Yedlin ASC, cinematographer, says:
My friend Dave Smith exemplifies the four characteristics I most admire in a great gaffer.
First, his eye. Dave has an impeccable eye for beautiful, evocative, dramatic lighting. He knows not only how to sculpt cinematic and powerful light, but also how to adapt his style to the DP he's collaborating with and to the demands of the specific project.
Second, his skill at logistics. The ability to implement great lighting requires more than good taste. Dave is a master at planning and deploying crew and gear to make his goal a reality within the challenging complexities of real circumstances.
Third, his collaboration. Filmmaking is an inter-departmental effort and Dave knows how to work with others: whether it's with production on the budget, the art department on built-in lighting, or with construction coordinating the rigging of lights while they build. Other departments know he's looking out for them and working with them towards a common goal.
Fourth, his personality. Dave is friendly, kind and funny. His easy-going demeanor helps foster the kind of calm, happy, family-like set I most enjoy.