Pitch Imperfect
Danny Cohen BSC / Florence Foster Jenkins
Pitch Imperfect
Danny Cohen BSC /Florence Foster Jenkins
Florence Foster Jenkins  is the absurd, amusing and tender true-to-life tale about the eponymous New York heiress and amateur operatic soprano, who was ridiculed for her lamentable singing abilities.
Jenkins used her wealth to support a singing career that took her to concert halls across the US in the 1920s, '30s and '40s. Her utterly unshakeable self-belief in the face of widespread public ridicule eventually led to a phenomenon whereby audiences would pay top dollar to experience her pitiful performances.
Meryl Streep plays the lead role of the deluded diva, with Hugh Grant cast as her partner and manager, St Clair Bayfield. The Pathé/BBC Films production was directed by Stephen Frears, written by Nicholas Martin, with music by Alexandre Desplat. Frears elected to work with cinematographer Danny Cohen BSC to light and frame the production. The pair had previously teamed up for The Program, the biopic of the disgraced cyclist Lance Armstrong, starring Ben Foster.
"It was great to work with Stephen again and on a similar story of self-delusion," recalls Cohen, who joined the production in April 2015 fresh from completing cinematography on The Danish Girl. "I found the script ­– about someone who thinks they are amazing, although other people don't feel the same way at all – to be both very funny and extremely sad. The way that Stephen wanted to put it together, with beautiful pacing to show the flipside of emotions, of joy and agony, made it a no brainer for me to accept his invitation."
Because of his duties on The Danish Girl, Cohen's prep period on Florence Foster Jenkins was squeezed into four weeks. Principal photography began in May 2015, with production lasting 50 days, at the steady pace of five days a week, concluding in July. The production shot on sets built at Twickenham Studios, at Hammersmith Apollo, which doubled for New York's Carnegie Hall, and on locations in Liverpool and Glasgow, which were given digital set-extensions by Soho CGI house Union VFX to evoke classic New York City buildings and avenues. "Although we shot every single frame in the UK, the vistas look and feel as though it was shot completely in NYC," says Cohen.
Recalling his initial discussions about the look of the movie, Cohen says, "As with The Program, it was a three-way conversation, between me, Stephen and Alan McDonald, the production designer. The plan on this production was to make it feel like a 1930's/1940's set-bound Hollywood story – a considered piece with a style that would hold through the whole movie. Stephen wanted a cosy, well-lived-in world that you can totally believe Meryl's character inhabits. Chintzy and cheesy, with light peachy colours and frightful fabrics. The sort of place that might smell of cat's piss. Where the maid sweeps the rubbish under the carpet.  Where things go horribly wrong. It was quite exciting for me."
He says that filmic references mentioned by Frears included Ninotchka (1939, dir. Ernst Lubitsch, DP William H. Daniels), To Be Or Not To Be (1942, dir. Ernst Lubitsch, DP Rudolph Maté), Holiday (1938, dir. George Cukor, DP Franz Planar) and On The Town (1949, dirs. Stanley Donen/Gene Kelly, DP Harold Rosson) – "created worlds, of a very specific time and place, that you don't see in films any more," he says.
Cohen opted to shoot the production with ARRI Alexa XTs. He explains, "I went with digital as we were going to be spending two weeks at Hammersmith Apollo shooting lengthy musical sequences, sometimes using five or six cameras. When you get into that sort of scale, the advantage with digital is that you can shoot entirety without interruption. I went with Alexa as it has a softer, creamier image than other digital cameras, such as the RED which I had used on The Program."
"The further advantage of Alexa is that you can get a graded return feed from one camera into the eyepiece of the second camera, so you know what the other camera is doing."
- Danny Cohen BSC
The production shot mainly using two cameras, with Iain Mackay on A-camera/Steadicam, supported by Iain Struthers as first AC and Ryan King as second AC, and Cohen operating B-camera, with Adam Coles the first AC with Dean Murray second AC. Coles moved over to become first AC on A-camera during the last few weeks of production.
"The further advantage of Alexa is that you can get a graded return feed from one camera into the eyepiece of the second camera, so you know what the other camera is doing. It's very helpful," Cohen says.
Other camera operators on the concert hall set pieces were Lucy Bristow, Jason Ewart, John Evans and Sean Cobley. Cohen's gaffer on the production was Paul McGeachan, with Alex Mott the key grip.
To frame the production Cohen opted to shoot 2.35:1 using diffused Panavision Primos. "I prefer spherical," he remarks. "For me, there's always an issue with close focus on Anamorphics. Some of the older Anamorphics have too much aberration around the edges, which can lead to you only having the centre of the frame in focus, which can be a bit distracting."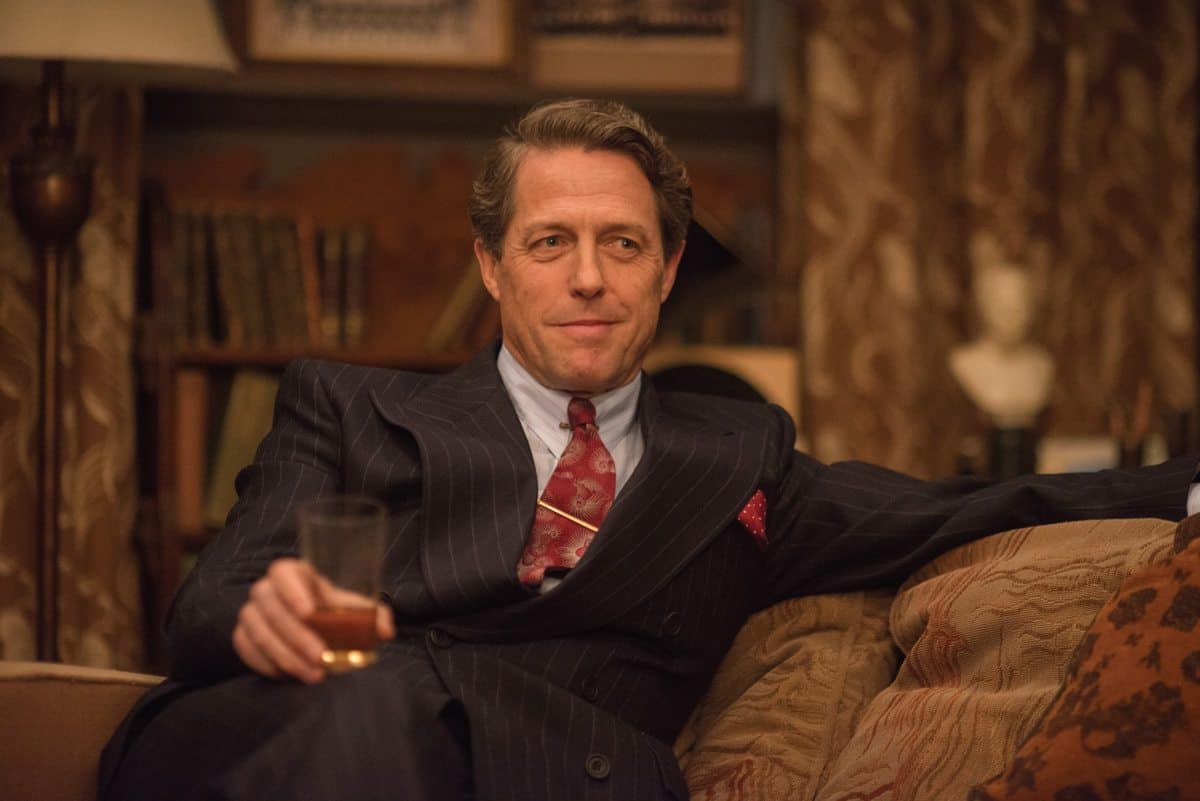 As for the look of the movie, Cohen worked with DI colourist Adam Glasman during pre-production to establish a basic LUT that was applied on-set via Blackmagic Resolve. "We didn't exactly set up a pre-ordained look, it was more of a kicking off point for me and my DIT, Anthony Bagley, to perform grading on-set as we went along." Cohen says. "It's quite an efficient way to work, as the rest of the team can see what you are up to on the set. The further beauty is that all of the original CDL colour settings and metadata piggyback the RAW files and transfer into editorial and the final DI grade. Obviously, you work day-to-day in isolation, and it's not until you get into the DI that you see the whole story. But working this way gives you a great starting point for the final grade and avoids the potential horror of different departments working with different looks."
Cohen reports that the final DI at Goldcrest, with Glasman at the helm, went smoothly. "We made a few tweaks, mainly to iron out the vagaries the British weather, but as we had the look from the set it was more about balancing and making the final picture look consistent."
As for the working regime of five-day weeks, Cohen remarks, "It helps to have an experienced director like Stephen. He has an overview and knows exactly what he is after, even if it does not make complete sense to you at the time. We never worked horrendously long days, and that made for a very happy, fun and productive shoot. People function better too if you don't grind them into the ground with long hours. It's a very special way to work, fantastic in fact, and that's down to Stephen."