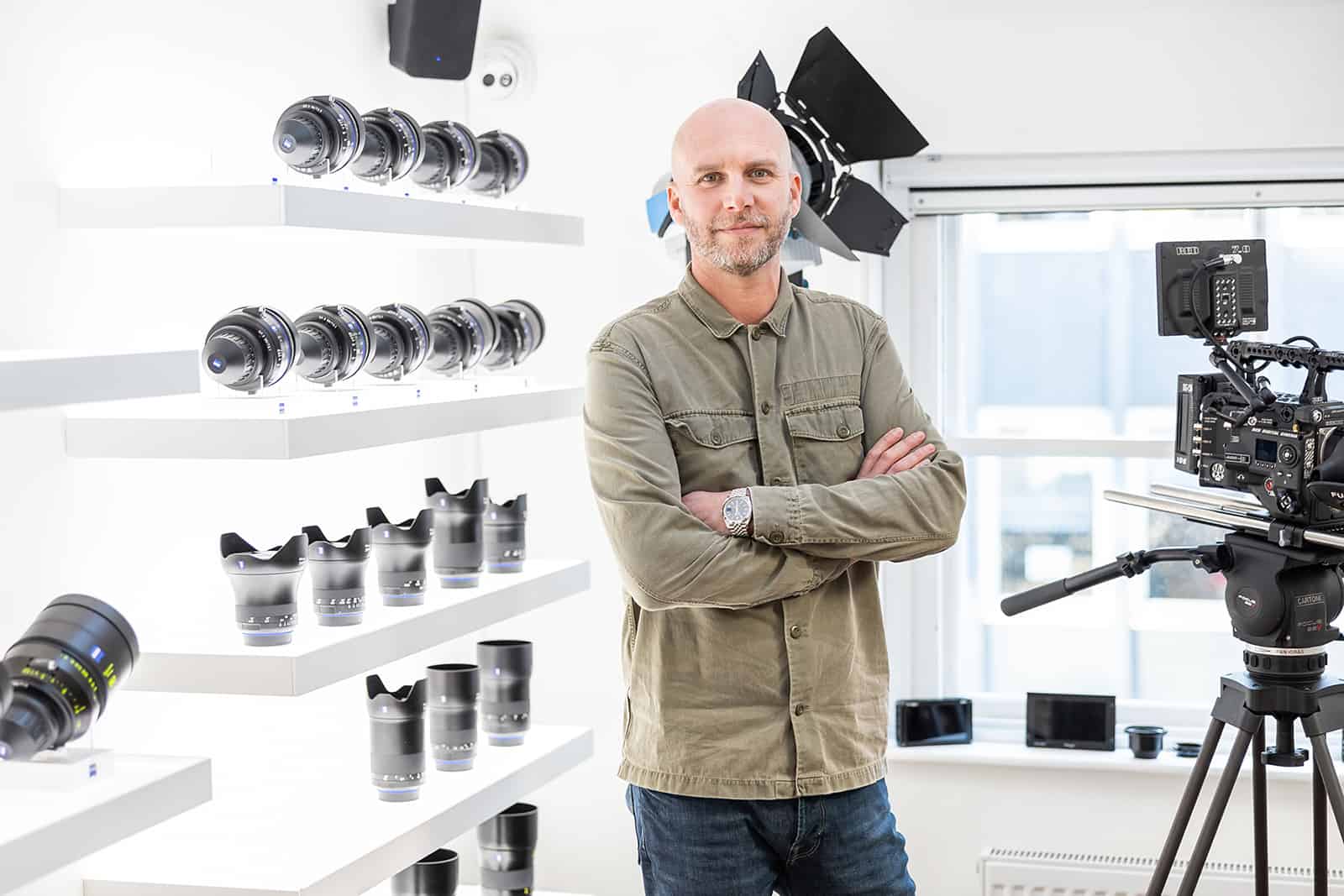 Businesses in the film and TV industry have felt the impact of COVID in many ways, from productions having to halt and safety protocols being put in place through to tighter budgets. And then Brexit added additional uncertainty. CVP, one of the UK and Europe's leading production solutions providers, has shown great resilience and resourcefulness during this period, taking the time during lockdown to reassess the way they operate and further develop the service offered to customers.
With this customer-first approach in mind, the CVP team invested time enhancing the website, recategorising content and improving its usability and search function. "One objective for this year is to make the website more personal and to deliver more tailored solutions, so we'll be offering enhanced live chat as well as focusing on areas such as pre-sales consultancy, and ensuring we are offering accurate lead times for equipment. The customer lies at the heart of all the changes undergone at CVP," says Jon Fry at CVP.
The company also ensured customer demonstrations that would normally take place in person in the Newman Street and Charlotte Street showrooms in London could continue during lockdown through one-on-one online demonstrations. "When it's safe to do so we will reopen Newman House and the Creative Space in Charlotte Street and continue hosting events of course but moving forward we will still host online demos as it is particularly useful for anyone who doesn't live in London," continues Fry. "It's been a great way to really understand our customers' needs and service them properly. I'd love to do more one-on-one or one-on-two type events, where we really find out what's driving their business and can tailor the solution and make the service more personal."
Creating a taskforce to focus on the effects of Brexit on the company and its customers was also high on the priority list. "One of the biggest concerns was understanding the impact duty tariffs would have on the UK. A benefit of the deal the UK left with is that many of the tariffs that were previously applied due to us being part of the EU have now been removed or reduced. For example, where there would have been an EU tariff at 6.7% on lenses imported from China when we were within the EU, that tariff is now zero, resulting in a saving for our UK customers. This relies on manufacturers putting the mechanisms in place to enable this to happen though, factoring in loss of supply routes via the EU into the UK. We're working with manufacturers to overcome any such challenges," he says.
As part of the Brexit agreements, UK-based businesses can no longer transact VAT free to existing EU customers who are VAT registered. To overcome any issues existing EU customers may have, CVP has announced it will soon be opening an office in Belgium to cater for all mainland customers. "This was the ideal location because it is close to the UK and on the mainland so customers will remain unaffected, receiving their gear in the same way they were used to pre-Brexit," says Fry.