Instinctive Eyes 
Clapperboard / Mike Proudfoot ACO, Associate BSC
Instinctive Eyes
Clapperboard / Mike Proudfoot ACO, Associate BSC
Camera operator Mike Proudfoot continues to enjoy a successful career, working on top television series and Hollywood movies, acquiring many friends and admirers along the way, including Peter Hannan BSC and Roger Pratt BSC, the latter of whom described him quite simply as "brilliant".
Proudfoot was born in London in 1945. He often went to the cinema as a youngster, but a career in the moviemaking business never entered his head. After leaving school he trained as a car mechanic with Porsche. He said joining the film industry came about by accident. His friend's wife worked at the Rank Organisation's shorts and documentaries department and told him they needed a mechanic to look after their camera cars. "After looking after their cars for around a year, one of the documentary assistants left and I was offered the job of documentary assistant," he said. "In the next two years I went all over the world working on Rank's Look At Life and recruiting films. As a documentary assistant I did a bit of everything."
Following the closure of the department Proudfoot went to work on the last series of The Avengers as a loader, which he says was a different ball game to running around the world as a documentary assistant. The Avengers series was shot at Elstree Studios, which is today handle mainly television shows as well as housing features. He went on to focus pulling; shooting a number of commercials, before being employed by Euston Films to work on The Sweeney.
Proudfoot was with the production as a focus puller from day one. He said, "It was fantastic to work on, and it was gritty and ground-breaking. It appeared very real and, apart from the very fast driving, Dennis Waterman and John Thaw did their own stunts. After a while I was promoted to camera operator. The series was shot on 16mm and each episode took around ten days to shoot."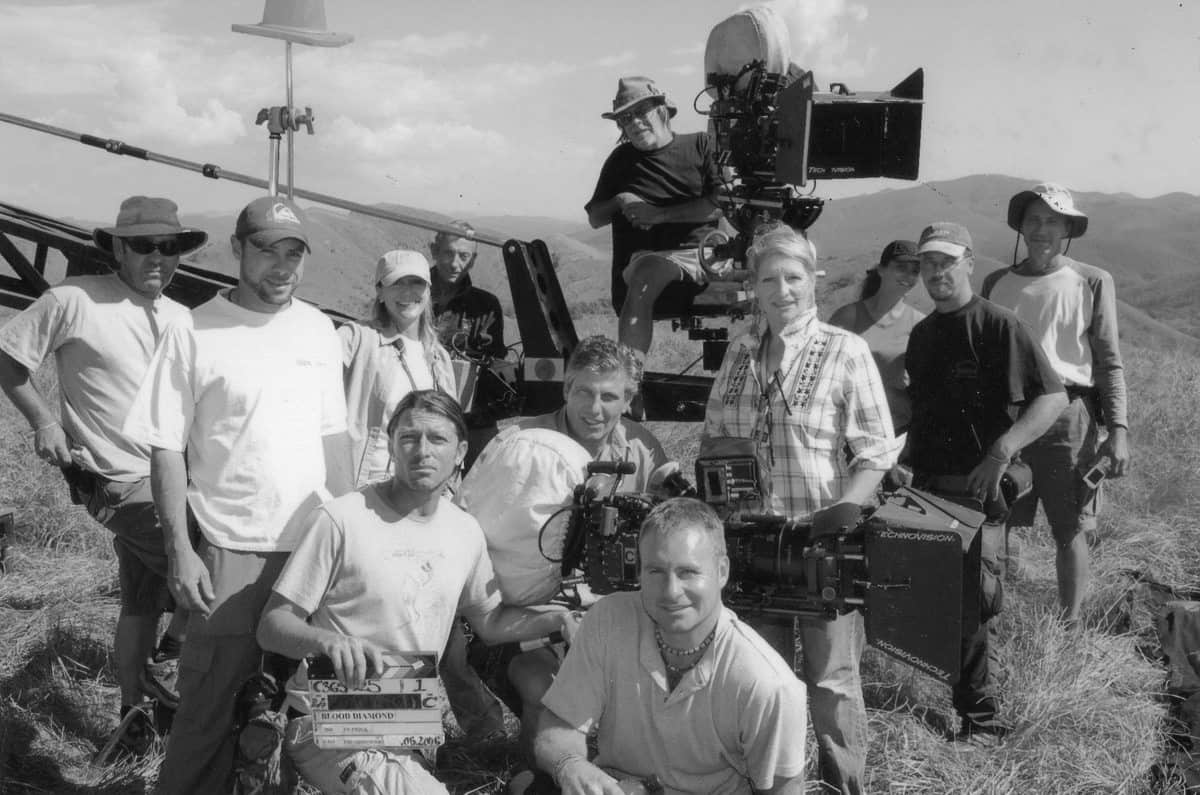 Did he find it easy or difficult to get into operating? "I found it quite easy, especially in those circumstances because we all knew each other very well. I'd been on the series from day one so we were all like a family."
Asked where the series was shot he said, "It was shot in the old St Paul's school in Hammersmith. We used that as production offices and the big hall at the back was built as the interior of New Scotland Yard. All the rest was shot on location and in real pubs. We only used one camera to shoot it, so there was a lot of repeating scenes for different camera angles. It was good old fashioned filmmaking."
Proudfoot went on to operate on Scum (1979), then The Long Good Friday (1980) for DP Phil Méheux BSC. How long did it take to shoot those two movies? "Scum and The Long Good Friday were wonderful films, and they both only took six weeks to shoot. At first it proved difficult to get The Long Good Friday released. But after film presenter Barry Norman featured clips on his show it was released by Handmade Films, a company involving former Beatle George Harrison."
Asked if he considered becoming a DP he said, "No, I didn't. I love operating because it's really hands on. I've seen so many DPs getting bored with what they are doing. I am passionate about operating. I have worked on second units as a DP and operator but I am a nuts and bolts man. I love to be up there with the actors and I have been very lucky working with good actors and directors."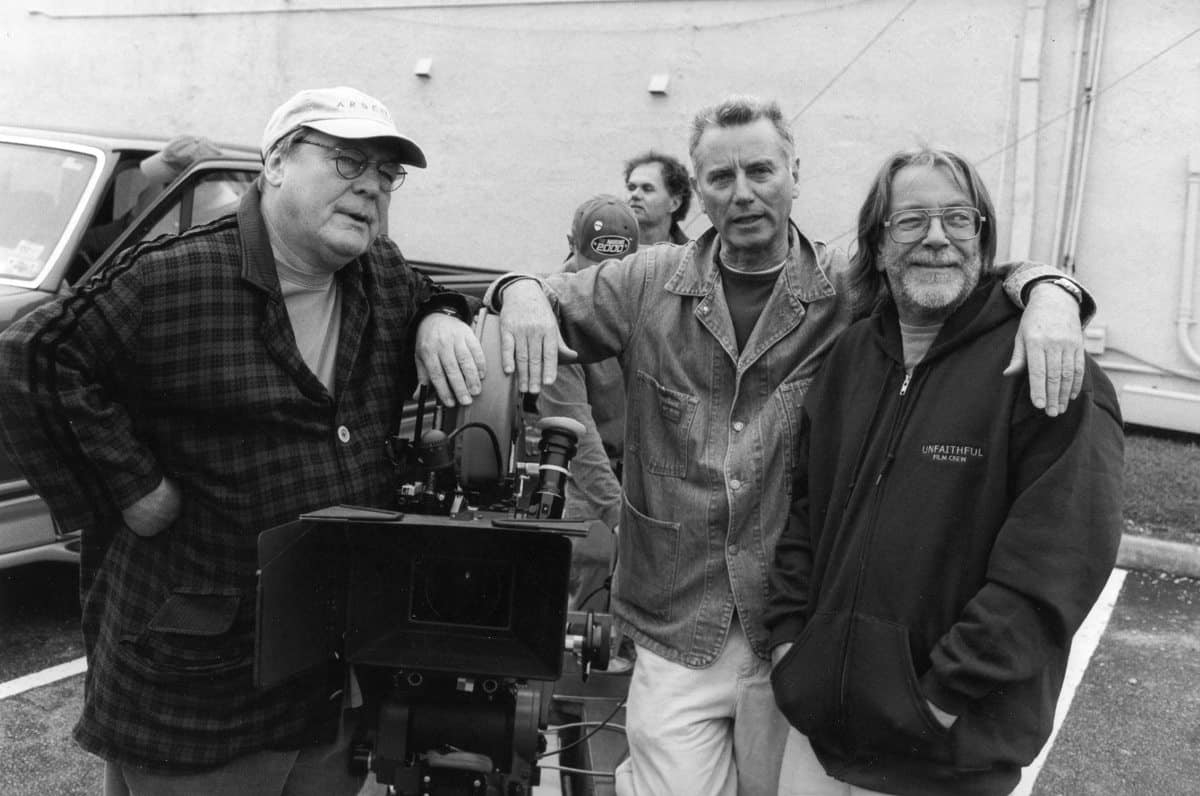 Asked if he had any favourite movies he had lensed he replied, "Scum and The Long Good Friday are two of my favourites. There was Belman And True (1987), which I loved. Others include Batman (1989) with DP Roger Pratt BSC and A World Apart (1988) with DP Chris Menges BSC ASC. I have also enjoyed my TV work."
Other films he has operated on include Absolute Beginners (1986), Air America (1990), Beyond The Sea (2004) Harry Potter And The Deathly Hallows – Parts 1 & 2, My One And Only (2009) and The Life Of David Gale (2003), directed by Alan Parker. Sir Alan said, "Mike is the epitome of the best of British film technicians. A great operator with an instinctive eye, flawless technique and a charming bedside manner; he's a director's delight."
Proudfoot said if he could only list five films on his CV they would be The Long Good Friday, Wings Of The Dove (1997), Batman, Damage (1992) and Defiance (2008). The reason he gave for choosing them was he liked working with the directors. He added, "I like working with old fashioned directors. I call Edward Zwick an old fashioned director. I did Blood Diamond (2006) and Defiance with him. He was a real hands-on director. He didn't want the finder, didn't want to get involved with the set-up, he would just tell me what he expected to see. We would then go off and make it better than he thought it was going to be. When we were shooting Damage, the director Louis Malle asked if he could come and sit by me. He would watch me on a monitor do the rehearsal then he would come and sit by the camera with me and watch the artistes. Today, you find people working from tents. I am not happy about that. When we were doing Harry Potter there were a number of people in a tent that was a long way behind me. I believe in personal contact."
"I love operating because it's really hands on. I've seen so many DPs getting bored with what they are doing. I am passionate about operating."
- Mike Proudfoot ACO, Associate BSC
Does he prefer studio or location? " I prefer location. I love the Far East. I did Air America in Thailand. I think my love of it comes from working in places like Hong Kong and Singapore as a twenty year old."
Proudfoot has worked on several pictures with DP Peter Hannan BSC. He recently worked with him on Absolutely Anything (2015) and Dough (2014). Hannan said, "Mike and I go back to the mid sixties. His skill and dexterity behind the camera together with an ability to visually interpret the story means he is a joy to film editors. Add to this his pleasant wit, integrity and personality. Mike makes the players feel at ease and is admired and highly respected by all the various departments. I'm glad to be included amongst his friends."
What does he think of digital and is he sorry to see film disappear? "I am sorry to see film eventually go. I still like the noise in my right ear from a film camera. There is no noise from a digital camera and in the finder there is no shutter moving. When I used digital for the first time it was a bit scary because you're not sure if it's working. I understand that anyone wishing to use film cameras now can hire them very cheaply."
Proudfoot's son Miles has followed in his father's footsteps and is also a camera operator, recently operating on Downton Abbey. Away from the film set Proudfoot Snr enjoys trout fishing and tinkering with his Classic car. He says he has enjoyed his career describing it as both a ball and a hobby. And he hopes to carry on shooting for many more years yet.