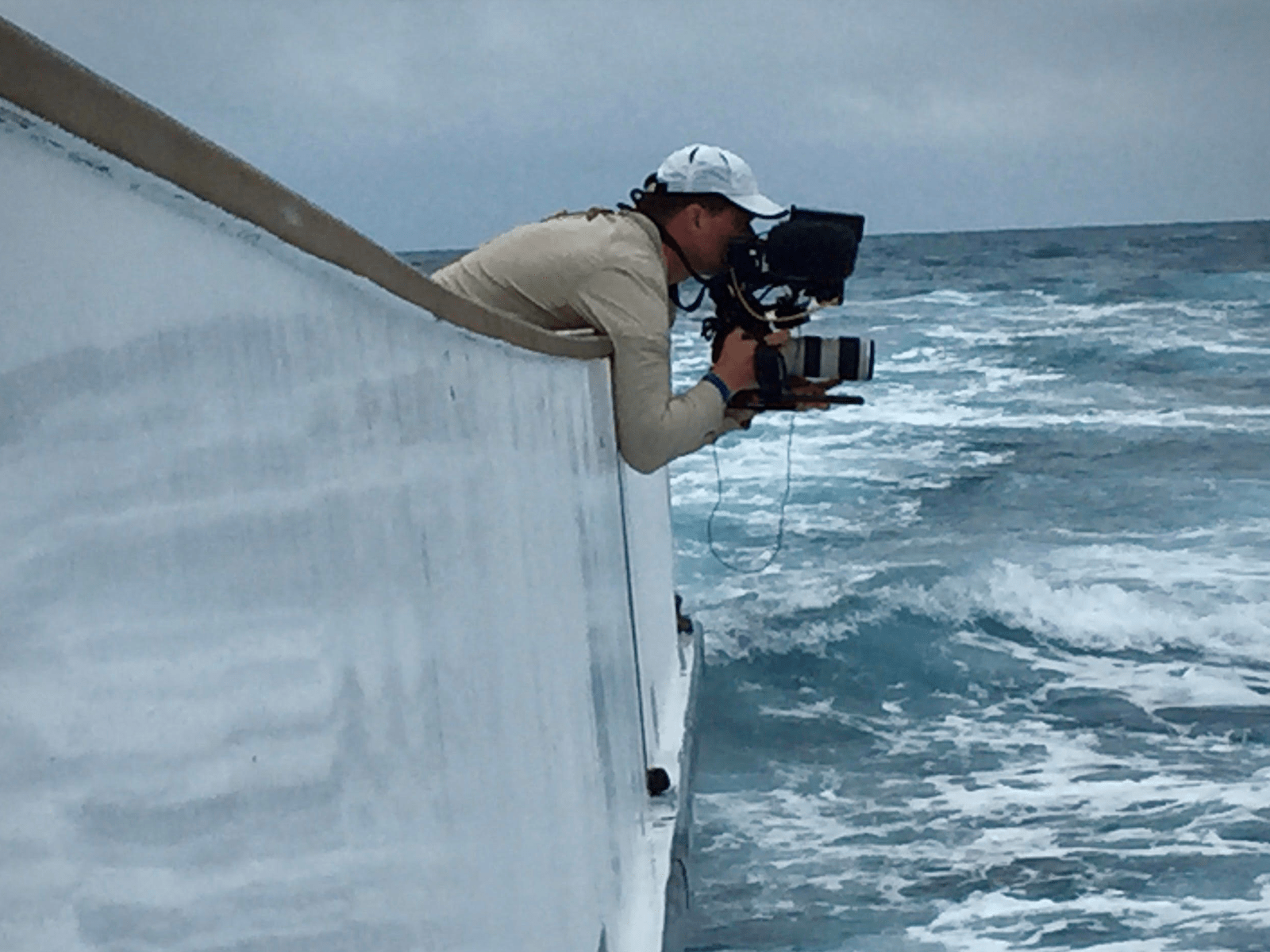 Slated for theatrical release on 9 July, feature documentary The Loneliest Whale: The Search for 52 took director of photography Alan Jacobsen on a high seas adventure. 
"In the film, the whale is most often referred to as he, or him," said Jacobsen, "I imagine this is likely more a reflection of the male-dominated science and filmmaking teams we had on board." 
From its gender identity to its location — and the reasons behind it's unique call frequency of 52 hertz — whale number "52" is a mystery, which the team sought to unravel.    
Executive produced by Leonardo DiCaprio and Adrian Grenier, The Search for 52 follows a crew of scientists, researchers and filmmakers trying to find and track "52." First discovered and tracked by the United States Navy, "52" became famous among writers, musicians and artists as its fans discovered the whale via the internet.  
"We set out on a ship for the high seas of the Pacific with the world's top marine biologists, pilots and crew," said Jacobsen. "We worked with sophisticated, formerly-classified, deep sea sonar probes and GPS camera tags attached to the whales themselves (in dramatic, very-wet, verite scenes).   
"I shot Canon C300mk1 and FX305 cameras with Canon lenses aboard multiple watercraft, underwater — and from the sky — including some of the first use of drone cinematography to accurately position and measure surfacing humpback whales." 
Beyond political or social commentary on assuming the whale's gender identity, Jacobsen said, "It was a thrilling journey filled with technical and aesthetic challenges, all in service of an affecting story of disconnection and isolation in our overly-connected world. That it is coming out at the tail end of the pandemic is somehow fitting. It hopefully adds an extra layer of resonance to this story of a lonely whale." 
The theatrical release on 9 July will be followed by VOD release on 16 July on Amazon Prime Video, Apple TV and all major on-demand platforms. 
BY TEAGAN OLIVER