Family Affair
Brendan Galvin / Mirror Mirror
Family Affair
Brendan Galvin / Mirror Mirror
The story of Snow White could be considered as the tale of a completely dysfunctional family. Yet the production story of the Tarsem Singh's new and spectacular re-imagining of the classic Brothers Grimm fairy tale for the big screen, is one of an extended family working in admirable harmony, and with impressive momentum.
Or as cinematographer Brendan Galvin describes, "Working with Tarsem is an intense, but enjoyable affair, an organic process. He's a dynamic, creative force, and whilst my job is to create great visuals with him, I have to countenance the pace at which he likes to work. He gathers a group of people around him, who facilitate the way he works. It's a close as you can get to being a family in this business."
Mirror Mirror: The Untold Adventures Of Snow White, from LA production house Relativity Media, is a spirited adventure comedy that blends jealousy, magic, romance and betrayal with a host of witty one-liners. The online trailer has been giving people a taster of what they can expect. For example, the usual film voiceover about a 'beautiful princess' with 'skin as white as snow' and 'hair as black as night,' is brutally interrupted by the Evil Queen, who sneers, 'Her hair is not black, it's raven. She's 18 years old, and her skin has never seen the sun. So of course it's good!"
Amongst the cast of the forthcoming film are Phil Collins' daughter, Lily as Snow White, Julia Roberts as the insecure and comically disgruntled Queen Clementianna, Armie Hammer playing the charming Prince Andrew Alcott, and Sean Bean as the King. As one would expect, the plot is familiar. An evil enchantress schemes and scrambles for control of a spirited orphan's throne and the attention of the charming prince. When Snow White's beauty wins the heart of the prince, the Queen banishes her to the forest, where a ravenous man-eating beast hungrily awaits. The exiled princess enlists the help of seven resourceful rebels to win back her birthright. Snow White grows into an indomitable young woman determined to take regain realm, as the treacherous Queen transforms into a haggard harridan. But it's all done with Tarsem's signature jaw-dropping style.
"The tale of Snow White exists in so many countries and cultures, each with its own version and adaptation," says Galvin. "I read many different versions beforehand, and thought it important that we continue the tradition; to make our version of the story, specific to our time, and our generation."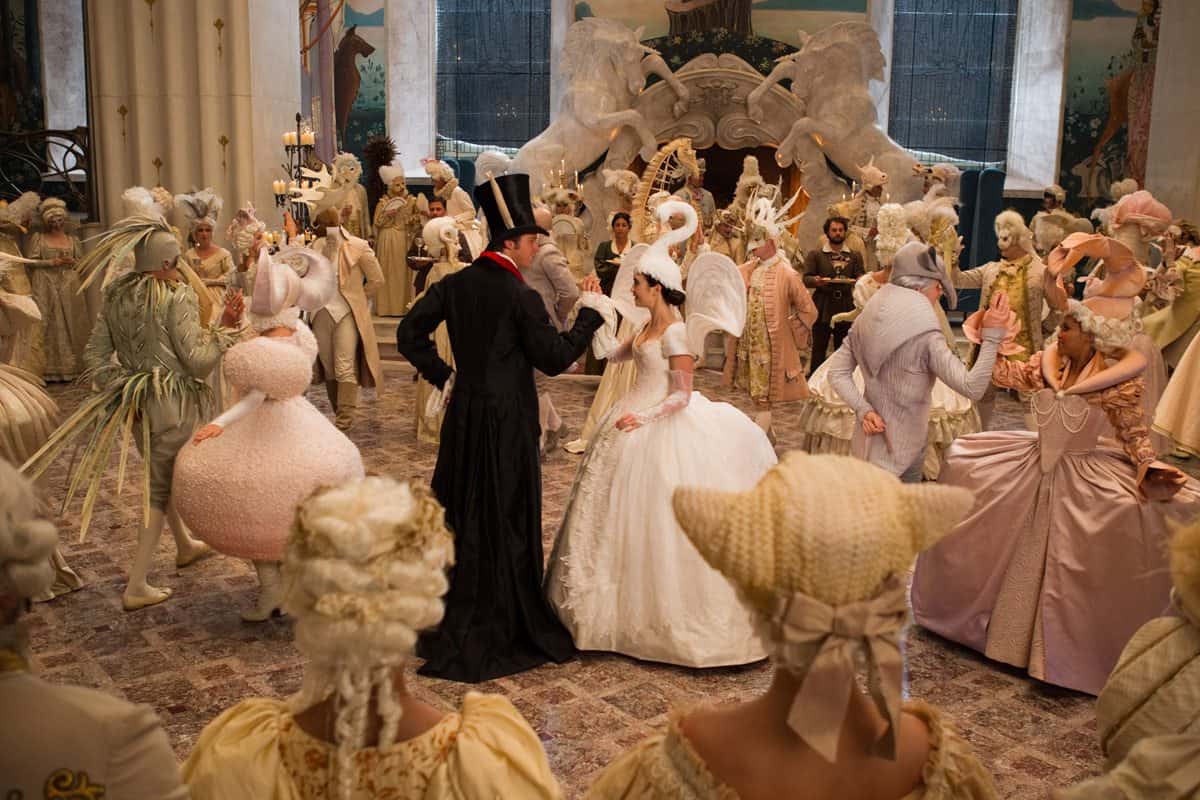 Production began on June 20, 2011 at Mel's Studios in Montreal, Canada, under the tentative name of Untitled Snow White Project, and wrapped on 24th September with the Mirror Mirror moniker. This was familiar territory for Galvin, as he had shot Immortals for Tarsem the previous year at the same studios, and with most of the same heads of department, and local crew.
"Although Mirror Mirror is a totally different film to Immortals, many of the starting ingredients were similar," says Galvin. "It was great comfort to work again with Tom Foden (Matchstick Men), the production designer and Eiko Ishioka (The Cell), the costume designer. And also to be reunited with the camera crew."
The crew eho worked with Galvin on both Immortals and Mirror Mirror were: gaffer Jean Courteau; key grip Alain Masse; François Daignault, the 'A' Cam operator/Steadicam; Nicolas Marion, the A-cam 1st AC; Roch Boucher, A-cam 2nd AC; and DIT Julie Garceau.
Galvin was born in Ireland, and attended the Dublin Institute of Technology. He started in the business as a trainee, progressing through the grades of films such as Alan Parker's The Commitments (1991) and Neil Jordan's The Crying Game (1992) as a clapper/loader, on Far And Away (1992) directed by Ron Howard as 2nd AC, before operating on a film entitled Curdled (1996). It was the feature Rat (2000), directed by Steve Barron, that launched his feature career. Galvin went on to shoot Behind Enemy Lines (2001) directed by John Moore, who he teamed up with again on Flight Of The Phoenix (2004), which earned Galvin an Irish Film and Television Award (IFTA) nomination. His work on Veronica Guerin (2003) directed by Joel Schumacher, earned him a second IFTA nomination.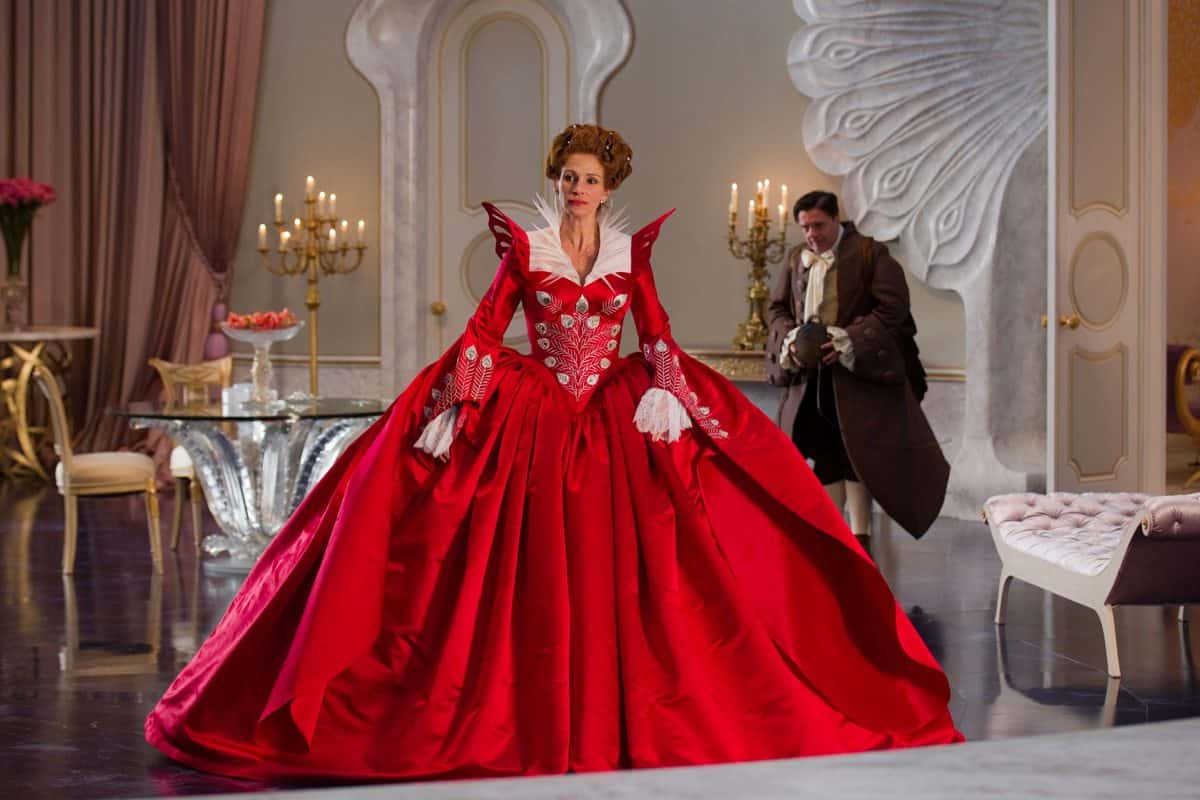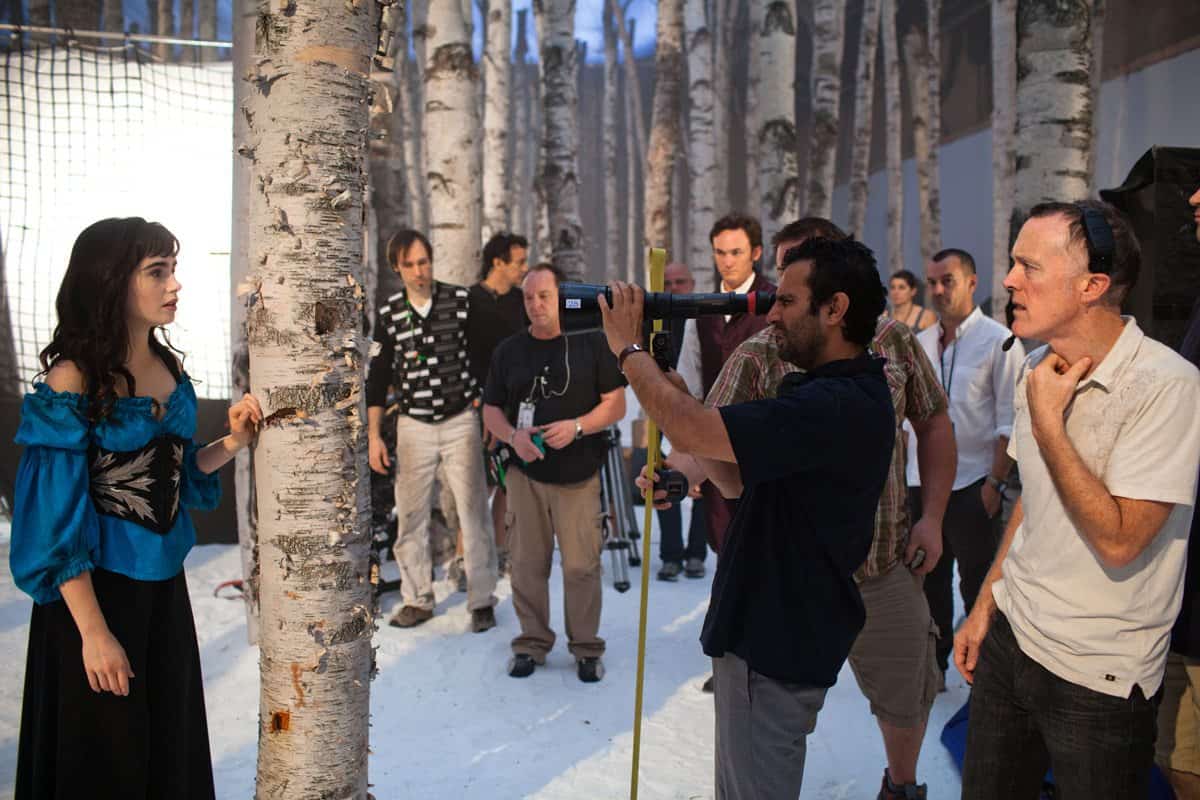 Galvin has worked with Tarsem for over 20 years, predominantly on commercials. Indeed, at the time of this interview, he was with the director in Switzerland, working on a Mercedes Benz commercial for the Chinese market, featuring Roger Federer, before jetting off to shoot the car in snow, desert, forest and cityscapes in California.
Speaking about the creative process with Tarsem, Galvin says, "Our creative discussions do not happen as many people might expect. We don't have definitive conversations and work from there. It's very much an organic, evolutionary process. Apart from the VFX, there are few storyboards, if any, and the starting point and what we end up with can be quite different. He's incredibly instinctive, so it's not so much about the nuts and bolts of what you do, but more about how to get the results he's after.
"When we shot Immortals, Tarsem's brief basically boiled down to 'Caravaggio meets Fight Club', and we produced quiet a hardcore action film done in Renaissance painting style."
For Mirror Mirror Galvin says there were even fewer distinct creative references as regards the 'look' of the film. In view of the fact that they were creating an escapist fantasy film for families, Galvin wanted the visuals to be warm, luscious and softly inviting. 
"If anything, I had Hollywood pictures of the 1950's and early 1960's, Audrey Hepburn movies in particular, in my head. I also paid attention to Jean Cocteau's wonderful La Belle Et La Bête. We had breathtaking costumes and wonderful sets being created by Eiko and Tom, and I spent time with them, and took inspiration from their work. I wanted to capture the imagery with both hard and soft light. It might sound contradictory, but you can have both in the same frame."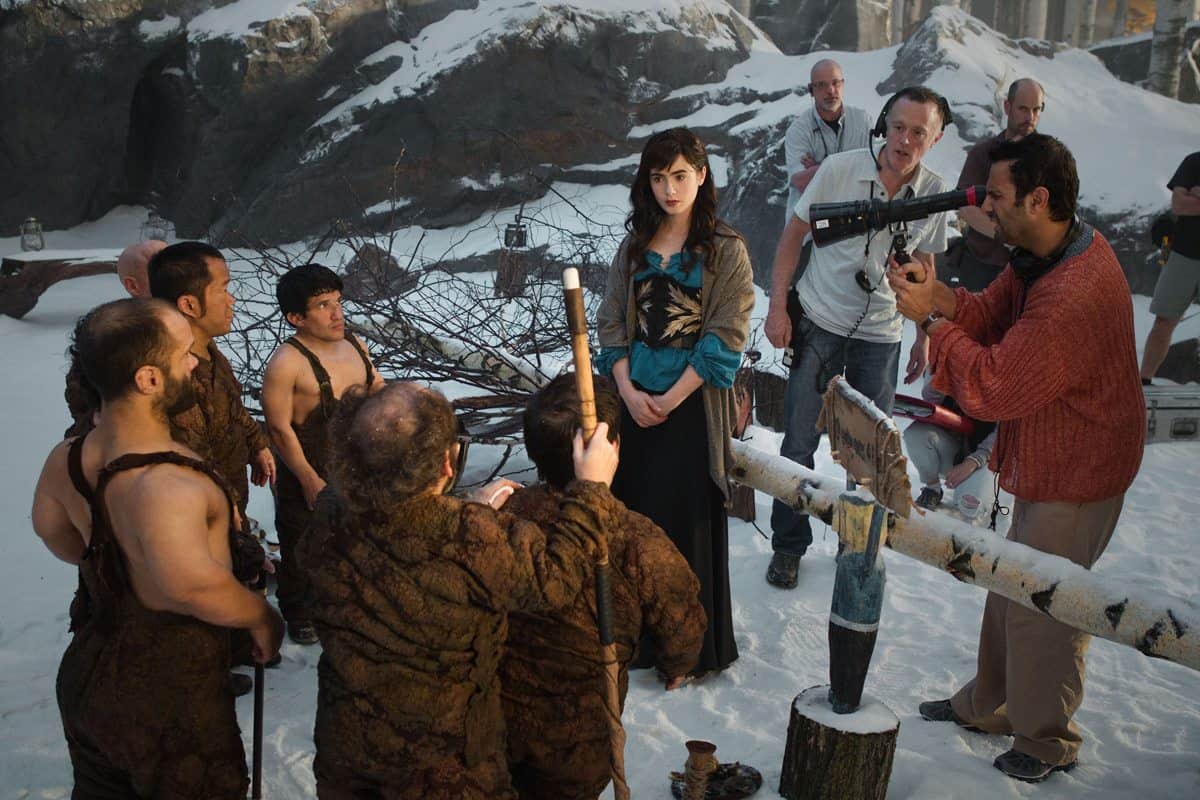 "I wanted to capture the imagery with both hard and soft light. It might sound contradictory, but you can have both in the same frame."
-Brendan Galvin
The other early consideration for Galvin is the pace at which Tarsem likes to work. "I think of Tarsem as the Duracell Bunny – he has more energy than anyone else on the crew, and the challenge you have is keeping up with him. But if you can go with the flow, and keep the momentum going for him, the results are rewarding and far better. My approach to any job with him includes choices of how to keep that momentum going."
Galvin had nine weeks prep prior to the shoot, with principal photography lasting 67 days in total. The production shot five days a week, which Galvin says is always his preferred path, especially when shooting in a studio.
"We worked it out afterwards that we managed to get through between 50 and 70 set-ups per day. Working at that intensity you can only work so many hours of the day. When we had Julia on set, the length of the days were very controlled with the crew spending a little longer getting the stage set for her. But, I think the desire should be to work five days, and then have two days to recover and prepare for the next week. It's a huge asset to the entire crew."
Galvin framed the production in 1.85:1, using Sony CineAlta F35 cameras, supplied by Panavision, Woodland Hills, along with a selection of Panavision Primo spherical lenses. The production often shot using two cameras, with four cameras on the stunt sequences.
Bearing in mind the 'look' and practical demands, Galvin says of his kit selection, "I look at every digital camera as a digital film stock. The F35, fitted with the Primos, was the closest I could find to the softer look that I wanted. It has the same sensor as the Genesis, which we used on Immortals, but I think that after the image is processed in the camera it is slightly softer. On a practical level I knew the F35 and Primo lens combination would be fast to deploy on each set-up.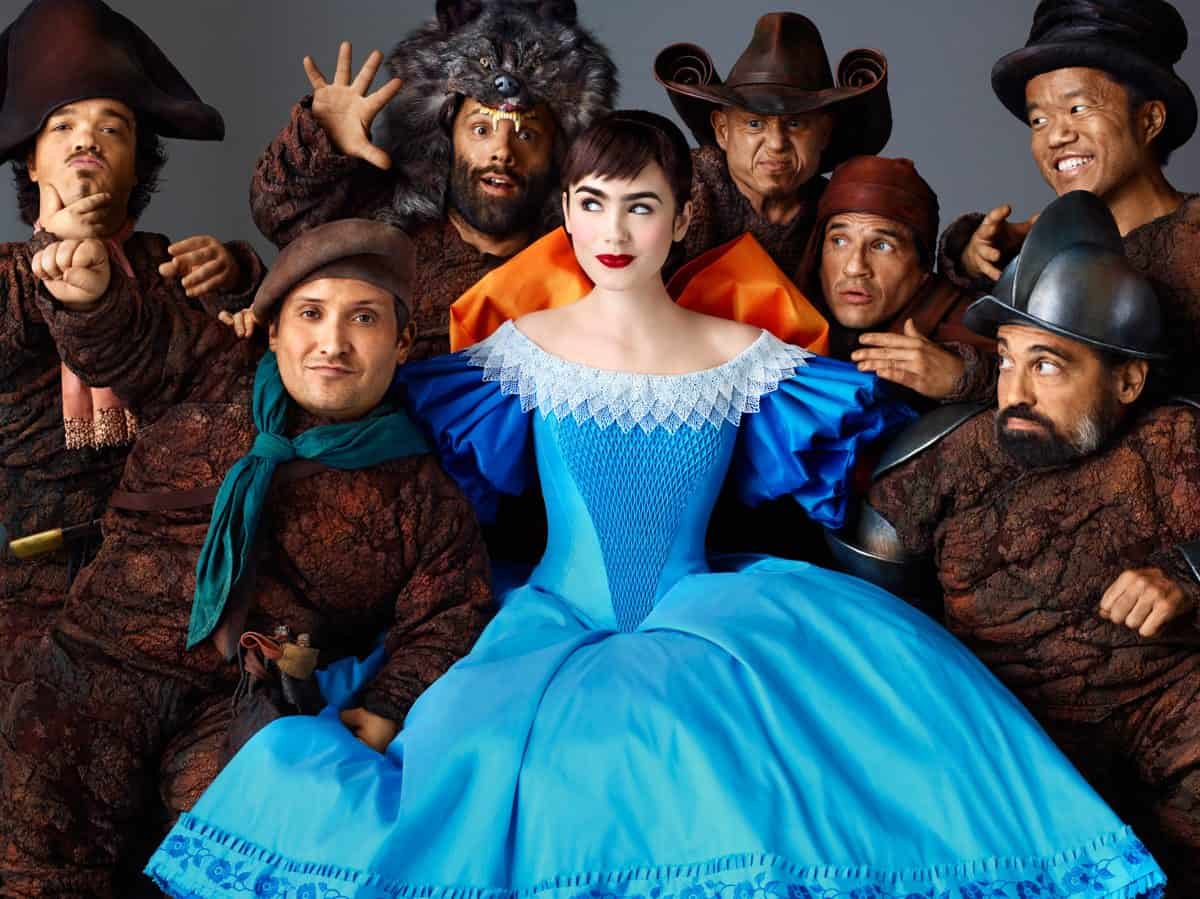 "At the time I was choosing the cameras, there was a popular clamour out there for the ARRI Alexa and RED Epic, but I thought it important not to get caught up in that. I knew that Panavision would have no trouble in providing kit and giving me back-up in case of emergency. Your team are far more important than equipment as far as I'm concerned. If you find yourself in the shit, it's the people who will get you out of it."
As with his kit choice, Galvin also took a similar strategic approach to the lighting. "Tarsem is very visually aware, and we did most of the camera and lighting set-ups together. With the tight schedule firmly in mind, we generally prepared to shoot and light for wide, before moving into the mid-shots and close-ups. This meant we cold keep the process going at pace, without too many time delays."
Another crucial member of family is French colour grading artist Lionel Kopp, who Galvin describes as "the glue that keeps us all together." Kopp has also worked with Tarsem down the years on commercials and graded Immortals. Kopp established a Nucoda-based grading suite, with digital projection, on site at Mels Studio. Along with the final DI grade, he was intimately involved during pre-production and production on both films.
"We had the luxury of having the production and post production working side by side, and it reminded me of the old studio system when they had everything on site. Whilst we were in pre-production in Mirror Mirror, Lionel was finishing the grade on Immortals. This meant we could include him in conversations about the shoot, the costume and set design, and I could shoot tests and review the results. It helped to inform us all.
"But further to that, we were able to watch projected dailies during production, something that is sadly disappearing from the business. Apart from the obvious advantage of not having to view dailies on a DVD or off a website, it meant the crew could all watch the results together. Bringing everyone together is a really important part of the filmmaking process. It inspires you to want to get out there and do even better the next day."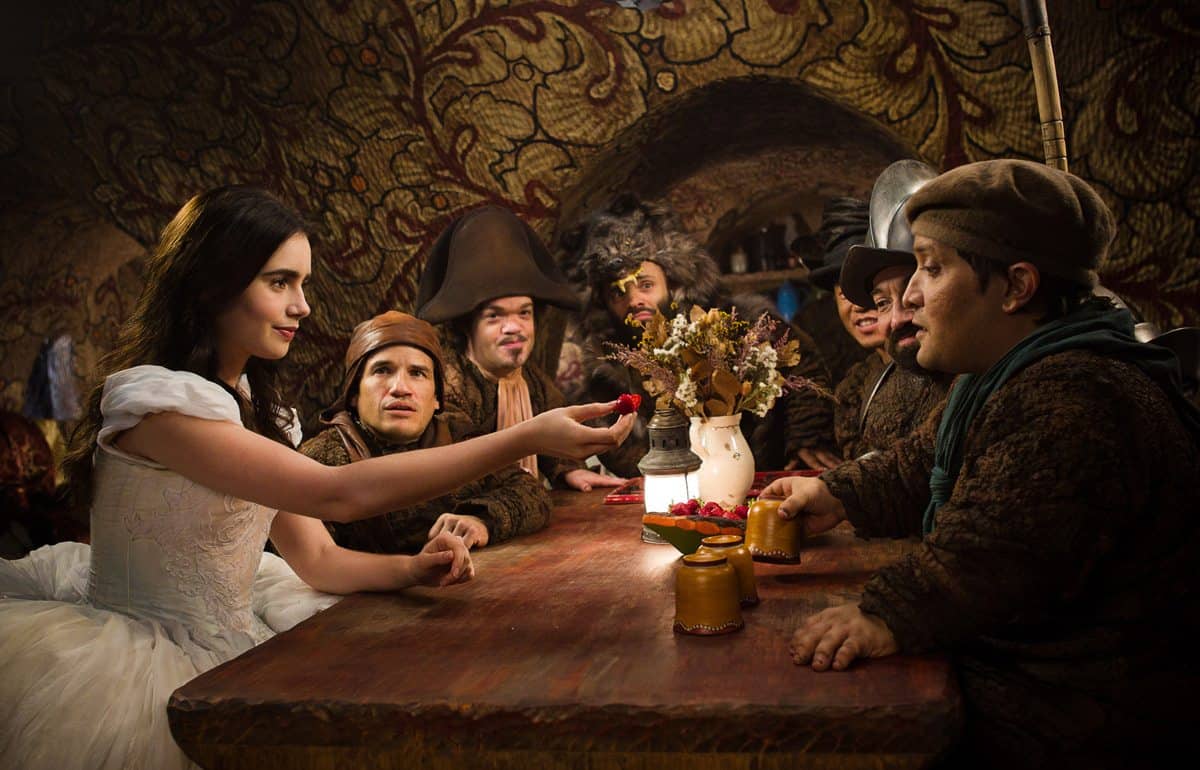 Galvin has some further practical observation of having the grading facility on-site during production. "We might apply a basic LUT on set, that would follow the footage to the grading suite, and Lionel would then take this a stage further and give us beautiful dailies. Also, as we were shooting so many set ups per day, we could also keep a close eye on balancing shots there and then during the production, rather than having to revisit this months afterwards in the DI suite. On multi-camera takes, say involving smoke, the images are never going to automatically match. Working with Lionel, we could pop upstairs, work on the contrast and exposure values, and get these to match too.
"Saving time on things like grading meant we could spend time focussing on other aspects of the production. And I think this level of digital filmmaking really helped us in getting the film ready faster for release. When you think about the fact that we wrapped in mid-September and the picture is ready for release now, that's quite extraordinary," he adds. "We had many VFX shots in there too and the VFX crew having immediate access to the DI suite was very helpful and saved time."
As for the final result, Galvin says, "I think the film has a very inviting and unique feel to it, that we're very pleased with, and it's our hope that it will capture the imagination of audiences the world over."
Mirror Mirror is scheduled for a release worldwide in April 2012. Since this interview Galvin has kept up his own amazing pace and joined The Tomb, a feature shooting in New Orleans, directed by Mikael Hafstrom with Sylvester Stallone, Arnold Schwarzenegger and Jim Caviezel.