Time Honoured
Clapperboard / Sir Sydney Samuelson CBE
Time Honoured
Clapperboard / Sir Sydney Samuelson CBE
On 22 September 2011 the British Cinema and Television Veterans (BCTV) will pay tribute to Sir Sydney Samuelson CBE, and his long career in filmmaking, an event supported by twelve other industry organisations including the BSC. BCTV was established in 1921 in recognition of cinema's founding father William Friese Green (1855-1921).
Sydney Wylie Samuelson was born in London on 7 December 1925. He is the son of film pioneer, producer and writer George Berthold Samuelson (1889-1947), who was the creator of both Worton Hall and Southhall studios in West London. Worton Hall, Isleworth housed one of the earliest film production companies in the UK.
In 1939, aged fourteen, Samuelson started work as a rewind boy at the Luxor cinema in Lancing, West Sussex, where he stayed for around eighteen months. His chief operator Frank Chipperfield was a hard taskmaster but Samuelson said he learned a lot from him. He went to the Odeon in Sutton Coldfield before going on to do relief work in the Midlands for the ABC circuit. He ended his cinema projection days as a second projectionist at a news theatre in Birmingham. Later, he joined Gaumont British News at Lime Grove, Shepherds Bush, London as a trainee assistant editor.
In 1944 he went into the RAF as a flight navigator, but also became involved in the camp cinema. He said: "The first thing I did when I was posted to a new RAF station was to find who was in charge of the camp cinema and ask if they needed an experienced projectionist."
He was demobbed in 1947 and joined the Colonial Film Unit as a trainee camera assistant, which gave him the chance to travel to far-off lands. In 1953 he and his brother, David, were two of several film cameramen who photographed the Coronation for Movietone News. Samuelson said: "We were in the South transept. I think there were five cameras in two tiers and Technicolor took the best position. My brother shot in B&W for Movietone's standard newsreel, and I was next to him shooting 35mm Gava colour."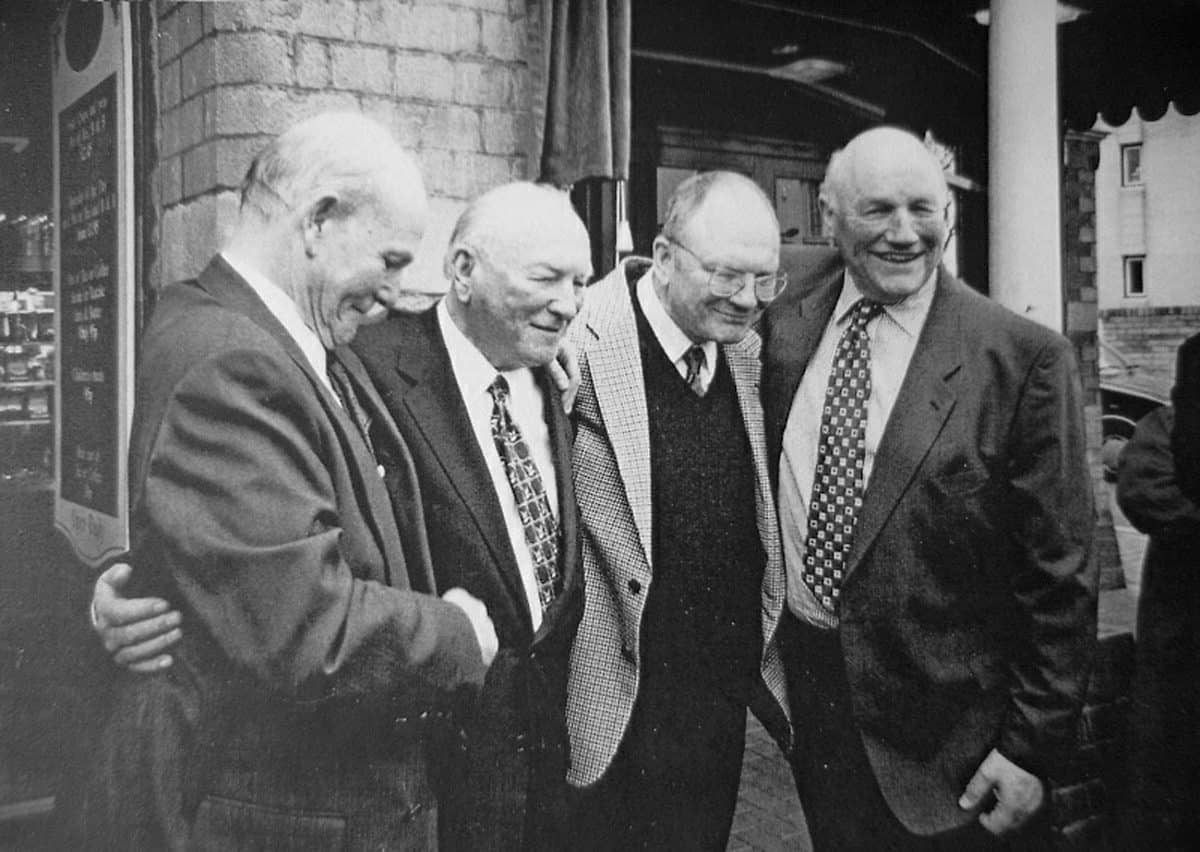 Samuelson was working for Rayant Pictures at the time but went to help with filming. He says he nearly missed photographing the crowning because a spring broke on the Newman Sinclair camera.
"I had never had a spring go before, but fortunately I had another camera body with me," he recals. "I quickly took the camera off the mount and put the other body on. I also had to take the magazine out and transfer the lens. I managed to capture the moment by the skin of my teeth."
In 1954 he set up Samuelson's Film Services, hiring out film equipment. Asked if he supplied 65mm equipment he replied, "We did supply 65mm productions. One of them was 2001 A Space Odyssey (1968). We brought in equipment from Panavision in Los Angeles. We supplied it and sent it back afterwards. There wasn't enough demand in the UK to have equipment of huge value sitting on the shelves waiting for the next 65mm job. The last 70mm film we supplied was Ryan's Daughter (1970)."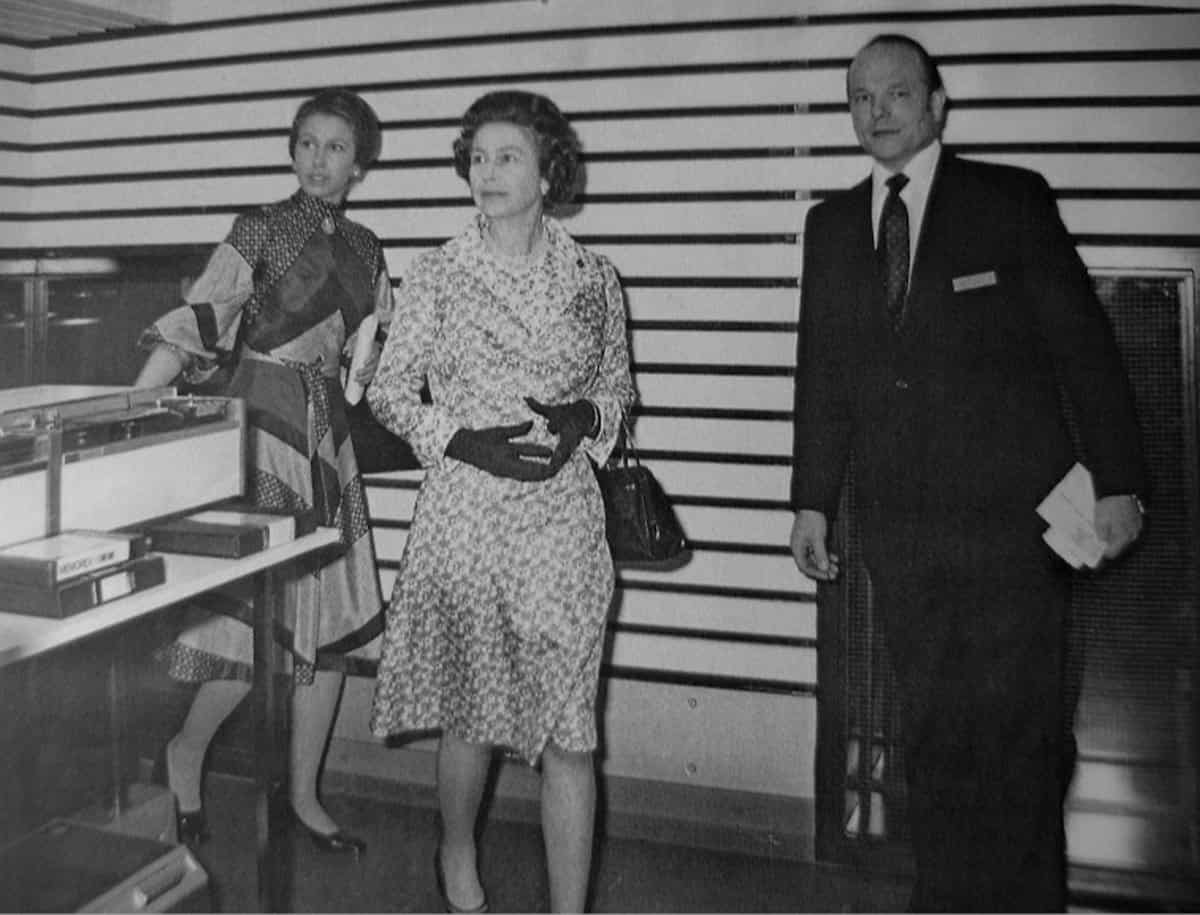 From 1973-1976 he was the chairman of BAFTA. Amanda Berry chief executive of BAFTA says, " Sir Sydney is a man of great generosity of spirit. He gives his time, his wisdom and his experience with grace and kindness, and his unflagging commitment to BAFTA for over forty years is a testament to this. He was BAFTA's first-ever chairman under our modern day name and he remains an invaluable part of the organisation. He is regarded in the warmest way by so many of us involved with the Academy and we send him our thanks and very best wishes on the occasion of this tribute."
Lord David Puttnam says: "I had the pleasure of working very closely with Sydney at BAFTA over many years, and I know what a fantastic job he did for that organisation. His contribution to our industry over many many years has been remarkable and it's entirely right that the sector is honouring him this way."
"His contribution to our industry over many many years has been remarkable and it's entirely right that the sector is honouring him this way."
- Lord David Puttnam
In 1991 Samuelson became the first British Film Commissioner, remaining in the post for six years. Asked how this came about he said: "I was just about to retire from the Samuelson group. The Thatcher government had said to the Department of Trade and Industry; find somebody to set up what would be called The British Screen Commission. The then minister for Trade and Industry was Lord Hesketh. I got a call to go and see him. He said, 'I understand you are about to retire. You know your way around the British Film Industry and your name keeps coming up.' I got the position, which we changed to The British Film Commission. It was the greatest ego massage I had ever had."
In 1978 he received a CBE. In 1985 he received the Michael Balcon award and a Fellowship from BAFTA in 1993. He also went on to receive a Fellowship from the BFI. He was knighted in 1995 by Prince Charles.
"My wife Doris and I were very pleased about it because we know him a bit, in so much as we sometimes met him at our little studio in Cricklewood, London when he was going to introduce some charity film or whatever and we would shoot it for him," he says. "Also when I was President of the Cinema and Television Benevolent Fund he would often come with the Queen or his grandmother the Queen Mother to the Royal Film Performance. I would meet the royal party when they arrived at the Odeon Leicester Square and talk to them throughout the evening. After I had been knighted, Prince Charles invited my wife and I for lunch at St James's Palace. I was very pleased that he was the one that tapped my shoulders with his sword."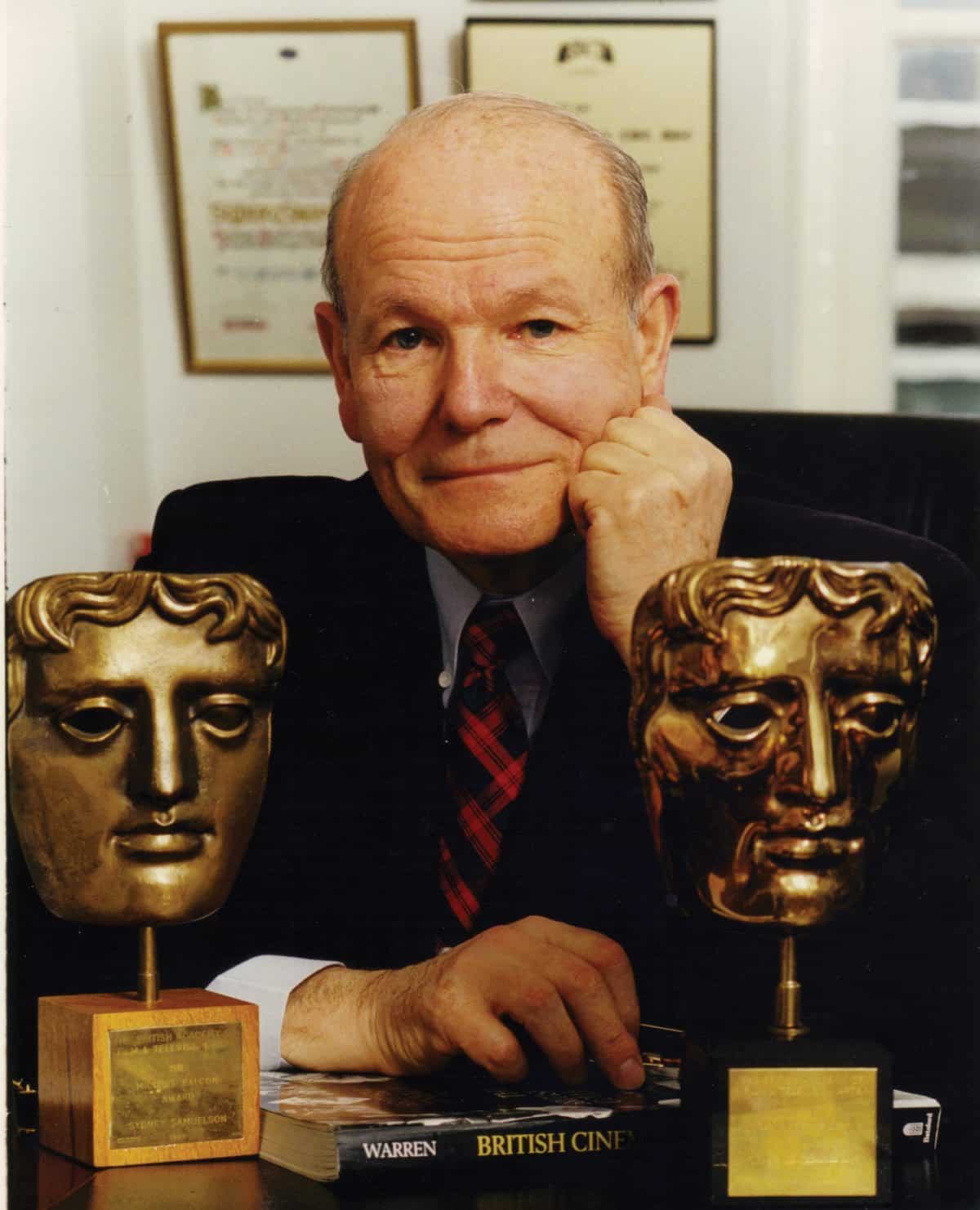 The President of the BCTVs Anthony Williams said: "The BCTV honours and remembers those who have served our industries for thirty years or more. It is hard to think of anyone who better deserves that honour and we are proud that the industry is joining us in celebrating Sir Sydney's enormous contribution over so many years. His father GB 'Bertie' Samuelson was a pioneer producer of over one hundred silent movies from 1910 onwards. 
"Uncle Sydney is a very unassuming character," said Barry Measure, Samuelson's nephew. "He is someone who has worked very hard to get where he has got to and deserves all the accolades he has had and we are all proud of him."
Sir Sydney is interested in all aspects of the film business. Jim Slater, editor of Cinema Technology magazine says: "Those who have watched as he makes presentations to projectionists at the Cinema Technology Committee's annual Christmas party will have seen how he quickly puts the winning teams at their ease."
Asked about digital cinema Samuelson says: "I didn't like digital in the beginning but now find it to be as good as film."
The tribute to Sir Sydney will take place at the Connaught rooms in Bow Street near Covent Garden. He says all his family will be there and that he is really looking forward to it.