All the world's a stage
Spotlight / A.C. Entertainment Technologies
All the world's a stage
Spotlight / A.C. Entertainment Technologies
BY: Michael Burns
Once upon a time, a teenage business supplying pub and club gig lighting for the flower-power generation grew into a multinational entity offering a vast range of cutting-edge lighting and entertainment technology, products and solutions. It's been a long and exciting trip for A.C. Entertainment Technologies (AC-ET), as Michael Burns discovered.
"The late Richard Floyd and I met at school," says AC-ET co-founder and executive chairman David Leggett. "In 1969, when I was 16 years old, we decided to start the Alpha Centauri Light Show out of my parents' garage, providing psychedelic liquid light shows for shows using projectors and colour wheels."
The pair quickly secured residences at local pubs and nightclubs including Friars in Aylesbury, the Nags Head in High Wycombe, and all-nighters at a cinema in King's Cross in London.
"As the projectors were so underpowered, we carried our own stage lighting to keep the level of ambient light on stage to a minimum and better show the projections, while still providing adequate lighting for the artists."
After one show, the duo were approached by Status Quo's manager. "He asked to hire just our stage lighting for the band's gigs, and we went on to do their Hello album tour in 1973-1974," says Leggett.
This led quickly into the development of a stage lighting production company working with major touring bands, including AC/DC, Depeche Mode, The Damned, The Tourists, Frankie Miller and many more. To reflect this, the company name changed from Alpha Centauri to A.C. Lighting. By 1976, Leggett and Floyd were running a touring company, as well as dry-hiring lighting and selling it to competitors.
"We knew we didn't want to run a production company forever, so decided it best to concentrate on reselling and distributing products, rather than competing with other rental companies," says Leggett.
"By this time we'd built up a reputation with theatres and events production companies directly," he adds. "We started to acquire distribution rights for some of the industry's most popular and innovative products and brands. Over the years we gradually expanded our portfolio into selling complementary audio, rigging and video products, as customers asked for them."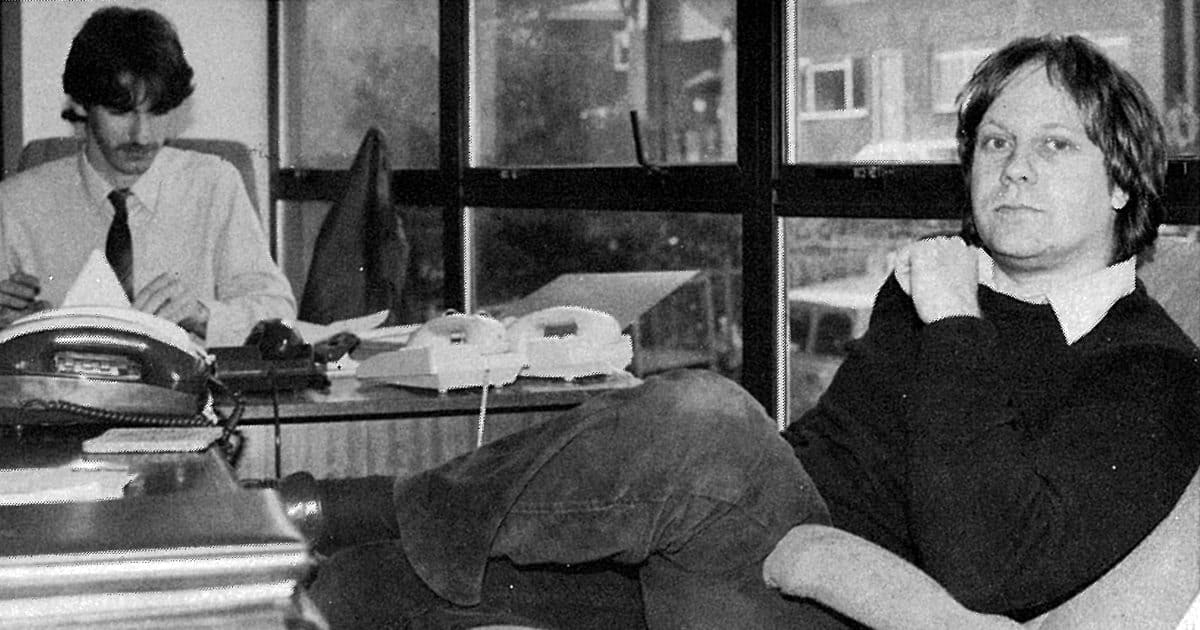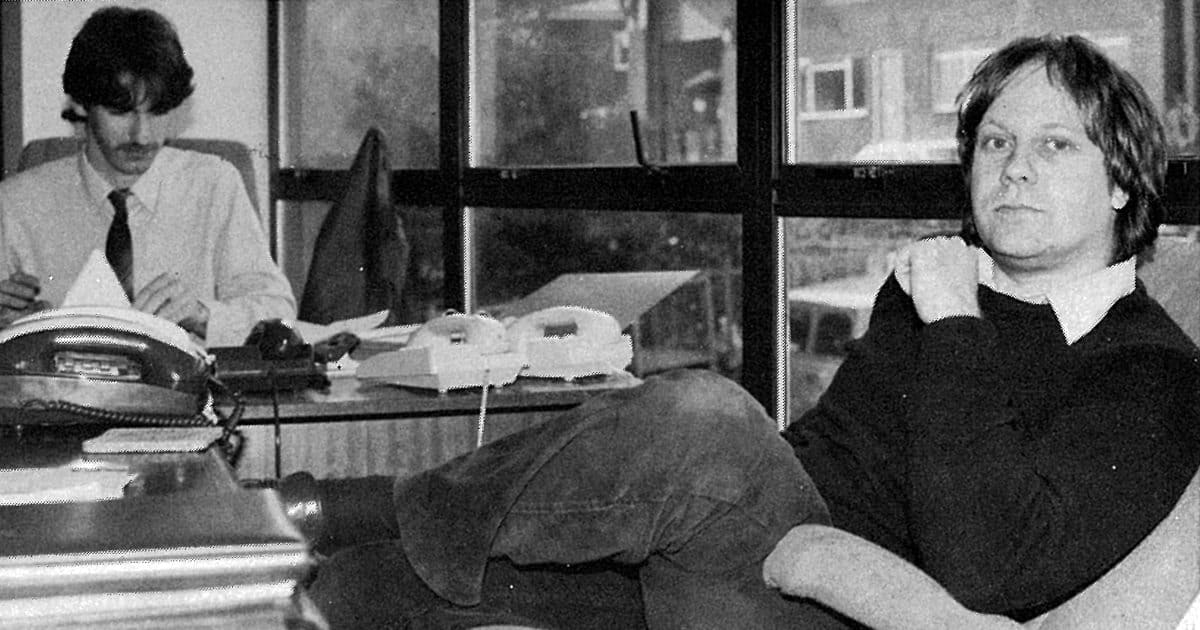 AC-ET for example is the exclusive UK dealer for Mole-Richardson and Chroma-Q lighting fixtures, with a wide range of hard and soft sources, and keeps a large stockholding of Manfrotto and Avenger grip, including a full range of studio and general grip items.
The company is also well known for carrying a wide range of LED lighting, which it moved into over ten years ago, while it was a relatively new technology with little adoption in the entertainment industry, compared to traditional tungsten and HMI sources. In recent years the technology has been making its mark on the film and TV industry in the same way.
"We've always taken an 'if it feels right, then do it' approach to expanding the company into new technologies and markets," says Leggett. "In 2008, we set up a dedicated video sales division, as many of the lighting companies were also looking to purchase video technology. We rebranded to A.C. Entertainment Technologies – a complete 'one-stop-shop' of entertainment technology solutions, and decided to promote lighting, audio and rigging as separate divisions as well."
A.C. Lighting had already been supplying the film and TV industries since the late '70s. In 2015, it made sense to set up a separate film and TV division, supported by staff with dedicated background knowledge of the industry.
"There was a fair amount of cross-over and the move into film, TV and broadcast was fairly organic," recalls Leggett.
However it was just not a simple matter of passing out business cards to cinematographers. "Film and TV lighting is very different from lighting for rock and roll" Leggett explains. "Film and TV also has its own language and special requirements. Broadness of spectrum, in conjunction with making sure lighting renders well on-camera, is critical to the adoption of LED technology for film and TV. We have always tried to work with fixtures that focus on this."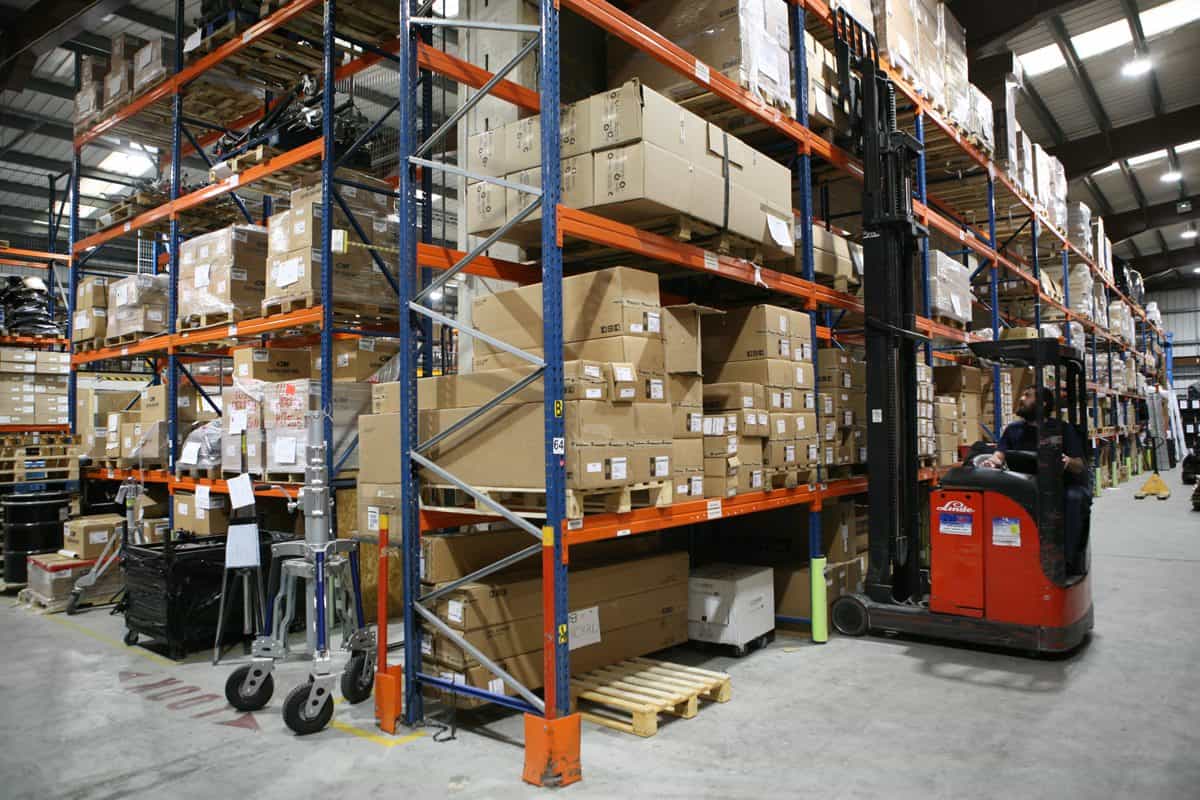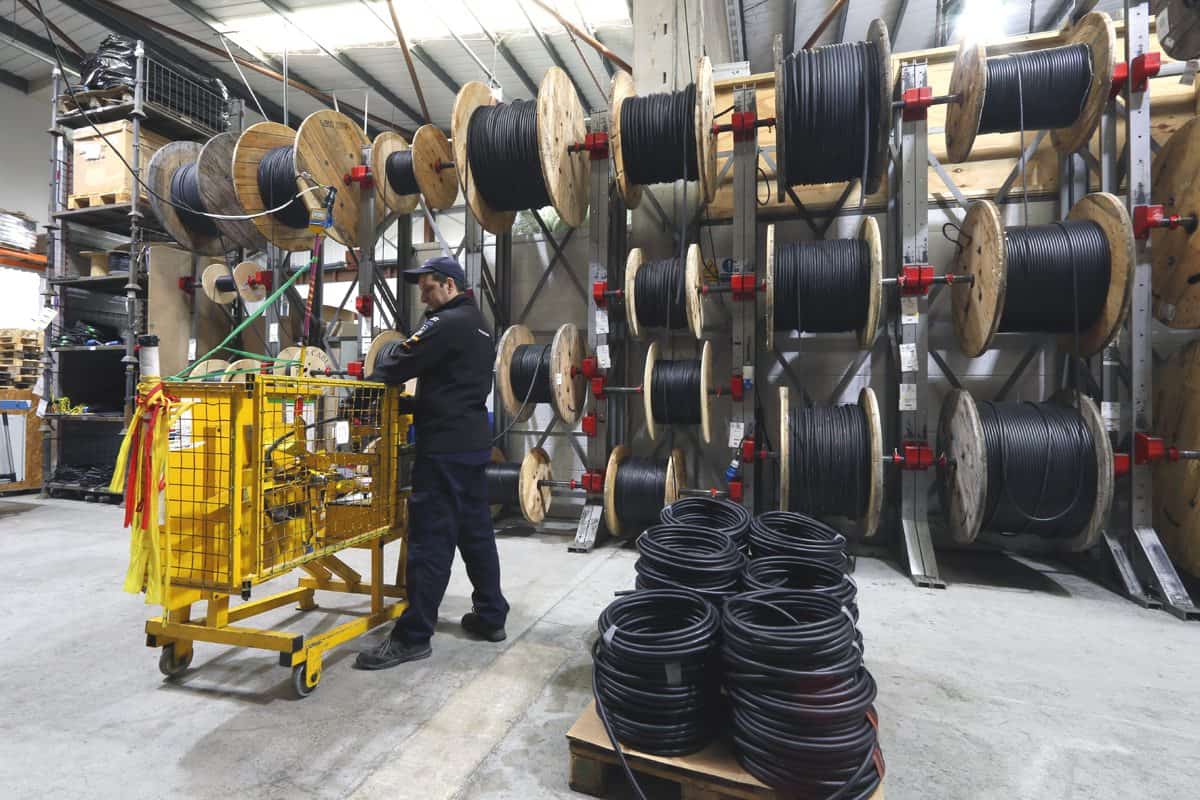 "In 2008, We rebranded to A.C. Entertainment Technologies – a complete 'one-stop-shop' of entertainment technology solutions, and decided to promote lighting, audio and rigging as separate divisions as well."
- David Leggett
Chroma-Q has been one of the mainstays of this division, with the award-winning North American brand producing innovative, high quality LED lighting solutions for over a decade.
"Space Force, Chroma-Q's latest Film & TV product, is an incredibly powerful tuneable LED soft light designed as a replacement for the traditional space light," says Leggett. "It was recognised as best new lighting product at the CineGear Expo show in 2016 and has proven very popular, both as a space light and a variable white soft source side light."
Major users include Pinewood MBS Lighting, Aurora Lighting and Pixipixel, to name a few. A.C. Entertainment recently supported a Chroma-Q showcase event at Heatherden Hall within Pinewood Studios in Buckinghamshire, which included a demo of the Space Force and exclusive interviews with Phil Méheux BSC - conducted by Oliver Stapleton BSC, and Gurdip Mahal - conducted by Iain Davidson.
New lines are also being explored. "DMG is an emerging LED brand whose technical soft sources can be battery powered and therefore often used on location – the quality of the light and construction is excellent," says Leggett.
"Quasar Science, like DMG, was also new to AC-ET's portfolio last year. It's a self-ballasted LED replacement for a fluorescent tube with variable white CCT and robust enough not to require a dedicated fitting, so can be simply held in a clamp.We see great opportunities for this."
But it's not all about LED - the company's Lamp Express service keeps massive stocks of replacement lamps for traditional film and TV fixtures on the shelf from all major brands, complemented by its Tourflex Cabling custom cable assembly service.
While the company HQ has remained to this day in High Wycombe, AC-ET also opened a Leeds office in 1994.
"As sales increased and we needed more dedicated demo stock, we set up a warehouse and sales office," says Leggett. "Having a base in Leeds made it much easier to visit customers, have a dedicated training room and in-house demonstration facilities."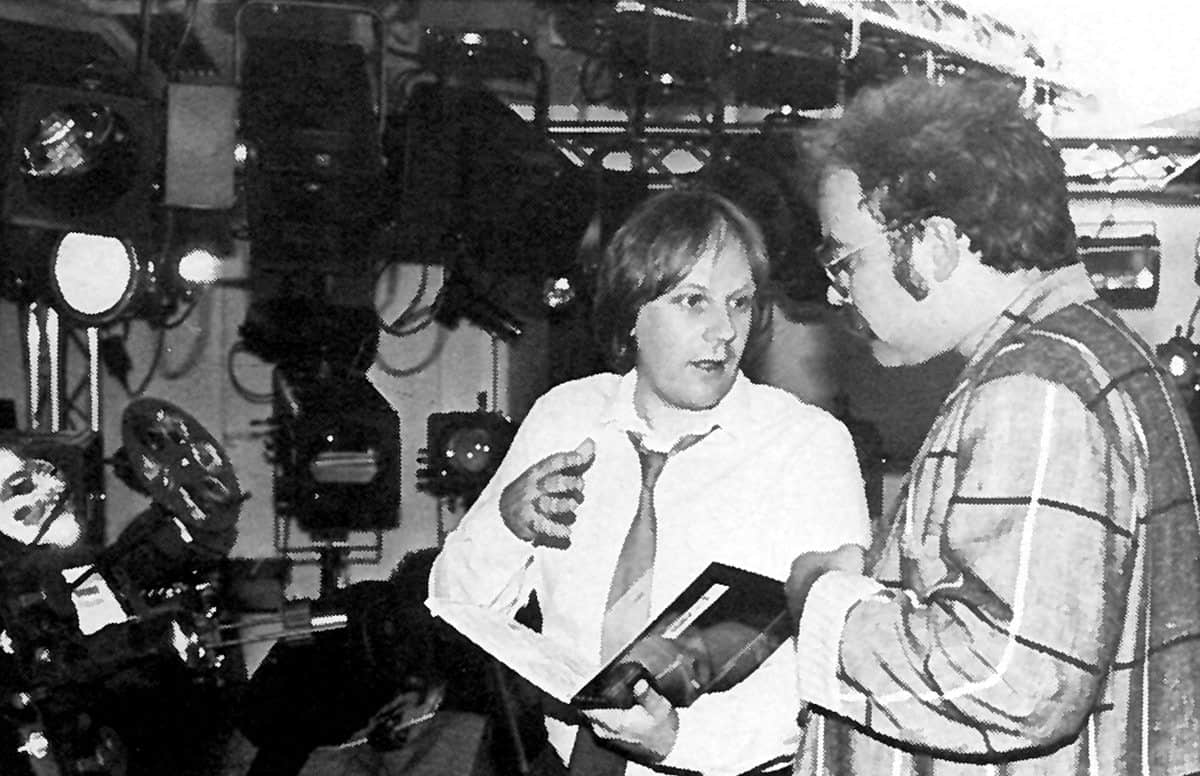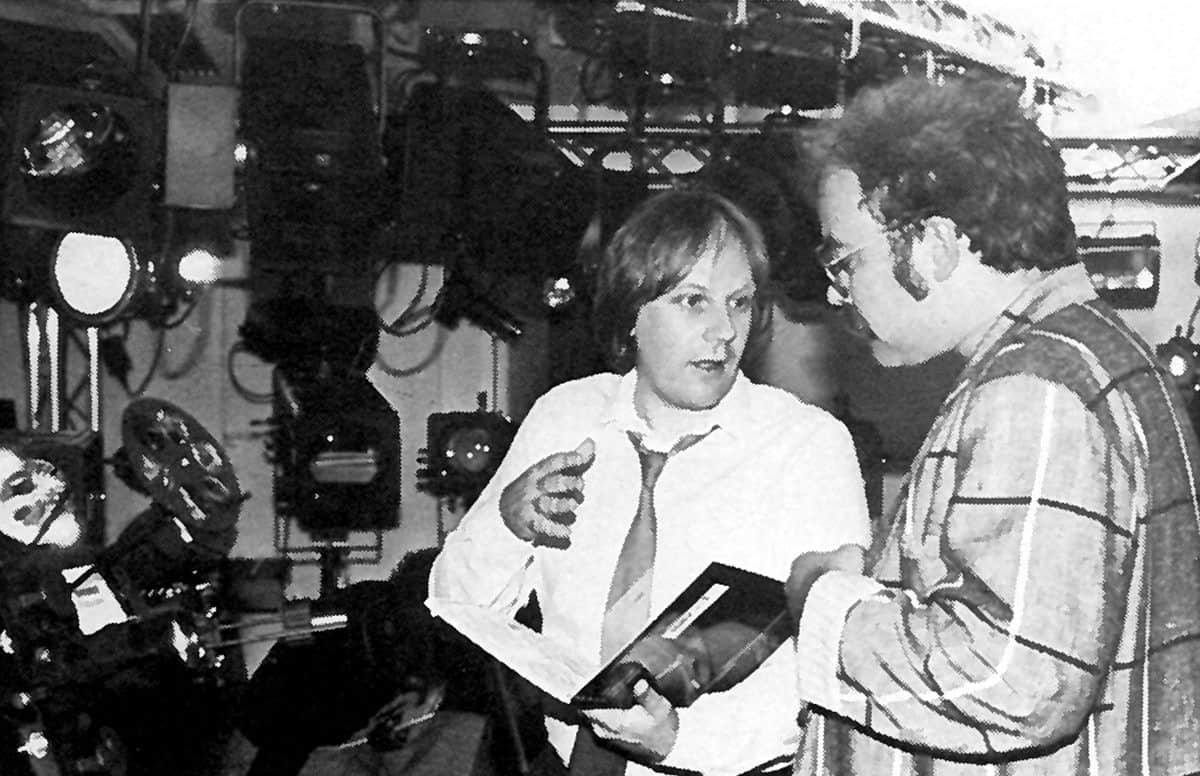 Once the UK operation was successfully established, further organic expansion saw the business grow into an international group, with sister companies in France, Japan and North America. Faced with the logistical demands of supplying very specialist technical industries, AC-ET also moved into providing specialist manufacturing, service and repair facilities on a fast turnaround basis. Today the company supports dealers, distributors and end users in over 80 countries with equipment and state-of-the-art solutions.
"Keeping on top of everything is always a challenge," Leggett admits. "Setting up a divisional structure helps, and we've always tried to employ a core team of industry experts who have worked in the industry on both sides of the fence. They understand what will work and what won't, and keep abreast with how technology is being used in these markets at a grass roots level. Many of the senior management team has grown up with the business, which has given us great continuity."
Having almost fifty years experience affords AC-ET a unique perspective on the industry, but Leggett feels things have changed most dramatically in recent years.
"The advent of LED and digital has revolutionised all aspects of the industry," he says. "From an engineering and technical perspective there are greater and greater degrees of specialisations. From a creative perspective, it's now much easier to integrate creative effects. For example, lighting and video effects are routinely combined. CGI can achieve effects that were unimaginable a few years ago."
"As an equipment supplier, more and more, we have to have both detailed technology product specialist knowledge and an overall understanding of how the different technologies can be integrated to make creative effects," he adds. "Helping our customers understand and visualise what can be achieved, and then how to achieve it, is a key part of what we try to do."