On-Set Workflow

Special Report / Workflow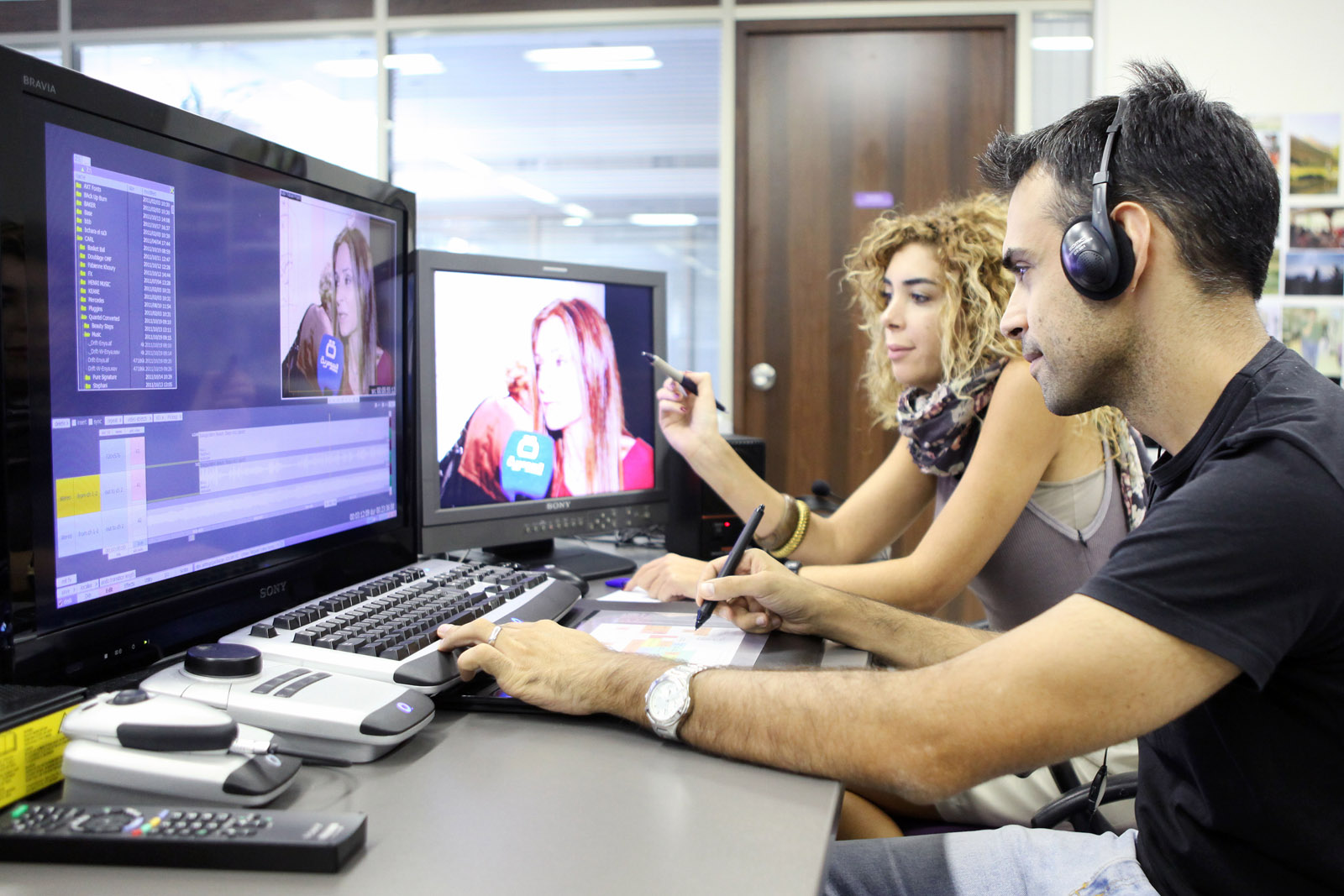 On-Set Workflow

Special Report / Workflow
BY: Kevin Hilton
The process of turning film images into a finished motion picture did not change significantly for most of the first 100 years of cinema. Processing the negative, producing dailies, editing, colour grading and mastering remained much the same until digital made itself felt towards the end of the 20th century. Since when the methodology has changed at least twice to create new 'workflows'.
The concept of the workflow has developed over the last 18 years. Although filmmaking had already begun the move away from physically cutting intermediate prints, there was still the need to transfer images from film on to either videotape or, latterly, a computer. This gave rise to digital intermediate (DI), which brought the first big change in how images were transferred and manipulated.
A key element was the venerable telecine (TK) machine, which was used not only as a transfer tool but also for colour grading. Leading TKs, such as the Cintel URSA, featured basic colour controls but later more sophisticated systems, notably from Pandora and DaVinci, were used to not only correct problems but also produce an individual look for a film.
Phil Harrelson, currently vice president of operations for North America at Light Iron (bought by Panavision in 2014), was a freelance post-production producer from 2003 to 2014. He remembers workflows of the time being "DI-lite", consisting of "telecine-to-videotape for non-linear editing". Aaron Kroger, director of product strategy at Panavision, became aware of DI in 2007, but says older technology was still a big factor: "When I started, tape was the de facto workflow. But it was interesting to see the transition from tape to file-based on the camera side."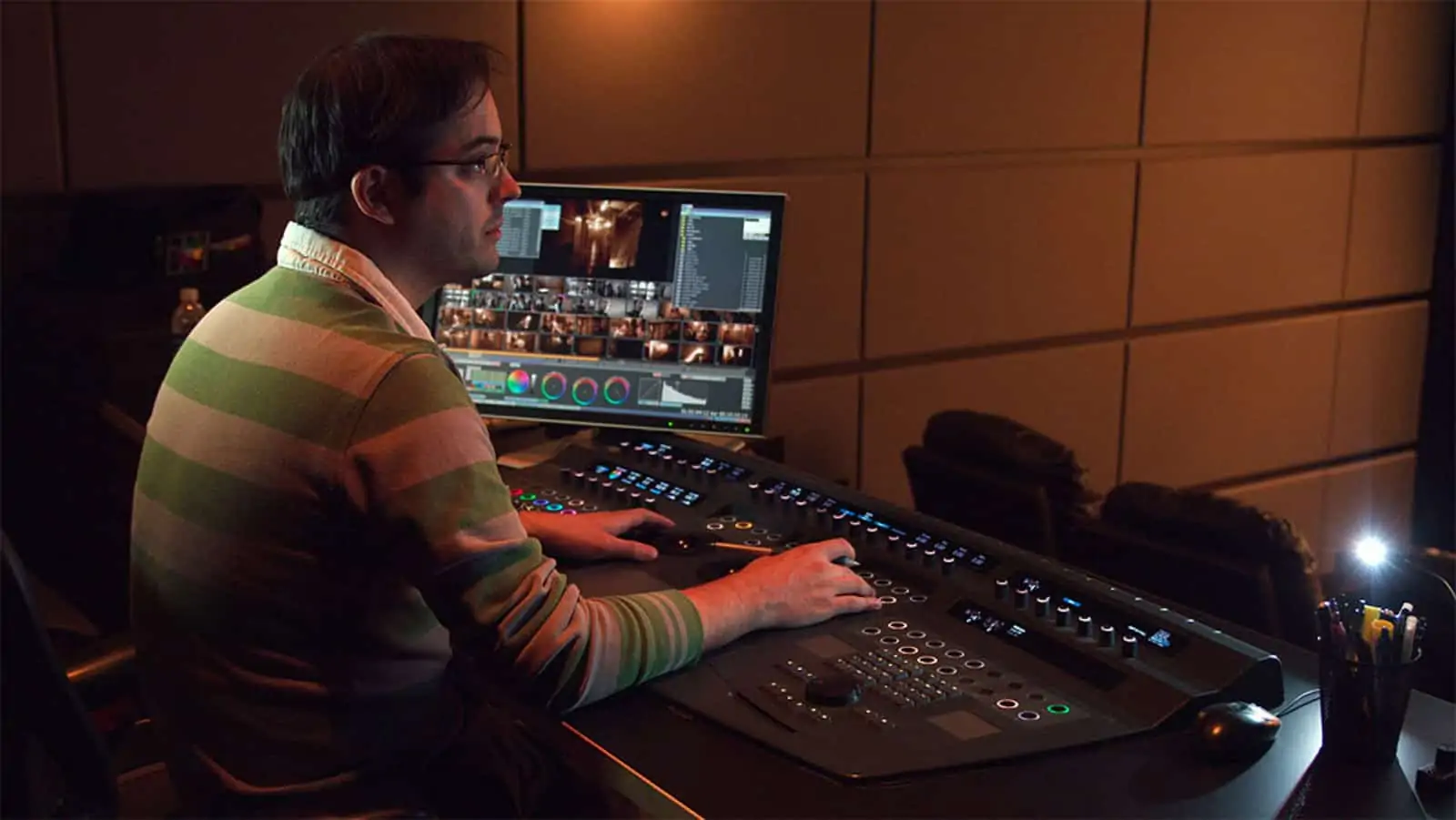 The shift towards tapeless operations had already begun whilst digital cameras were still in their infancy. The TK machine was superseded by the data or film scanner, which converts images directly into digital files. As more powerful colour management and grading workstations came into use the colourist came to prominence through being able to produce far more detailed and specific grades. Whilst cinematographers had always worked closely with graders, the DI era brought the need for them to spend more time after the main shoot in post-production - which was not universally popular.
During this period the colourist became part of what Adrian Bull, chief executive of Cinelab London, calls the "hero creative staff", joining the cinematographer and picture editor. In 2002, Bull was working at post house 4MC and witnessed "the early days of DI", including its use on King Arthur (2004 DP Slawomir Idziak PSC). "There were Quantel iQ 2K workflows back then, which were pretty challenging," he says. "The cost of storage was high - you needed to spend £20,000 on it. Now people spend hundreds of thousands on data storage, but nobody bats an eye because it's replaced the physical cost of film."
Whilst established facilities, cinematographers and manufacturers came to terms with DI, a new generation of technicians and developers coming into the business realised it was setting off in a new direction. Among them was Michael Cioni, who, despite knowing about the old techniques through his father's work as a cell animator, was more excited by emerging filmmaking technologies such as FireWire, Apple iMac G3 and Final Cut Pro and Sony's DVCAM/miniDVCAM formats and DSR-PD150 camcorder.
"As a 20-year old at film school I looked at all that and said, 'This is different", Cioni comments. "I realised that it was what I had been put on earth to do." Moving to California, Cioni set-up PlasterCity Digital Post with director Christopher Coppola in 2003 to develop new workflows. Cioni observes that Coppola was "into digital technology" at a time it was "taboo".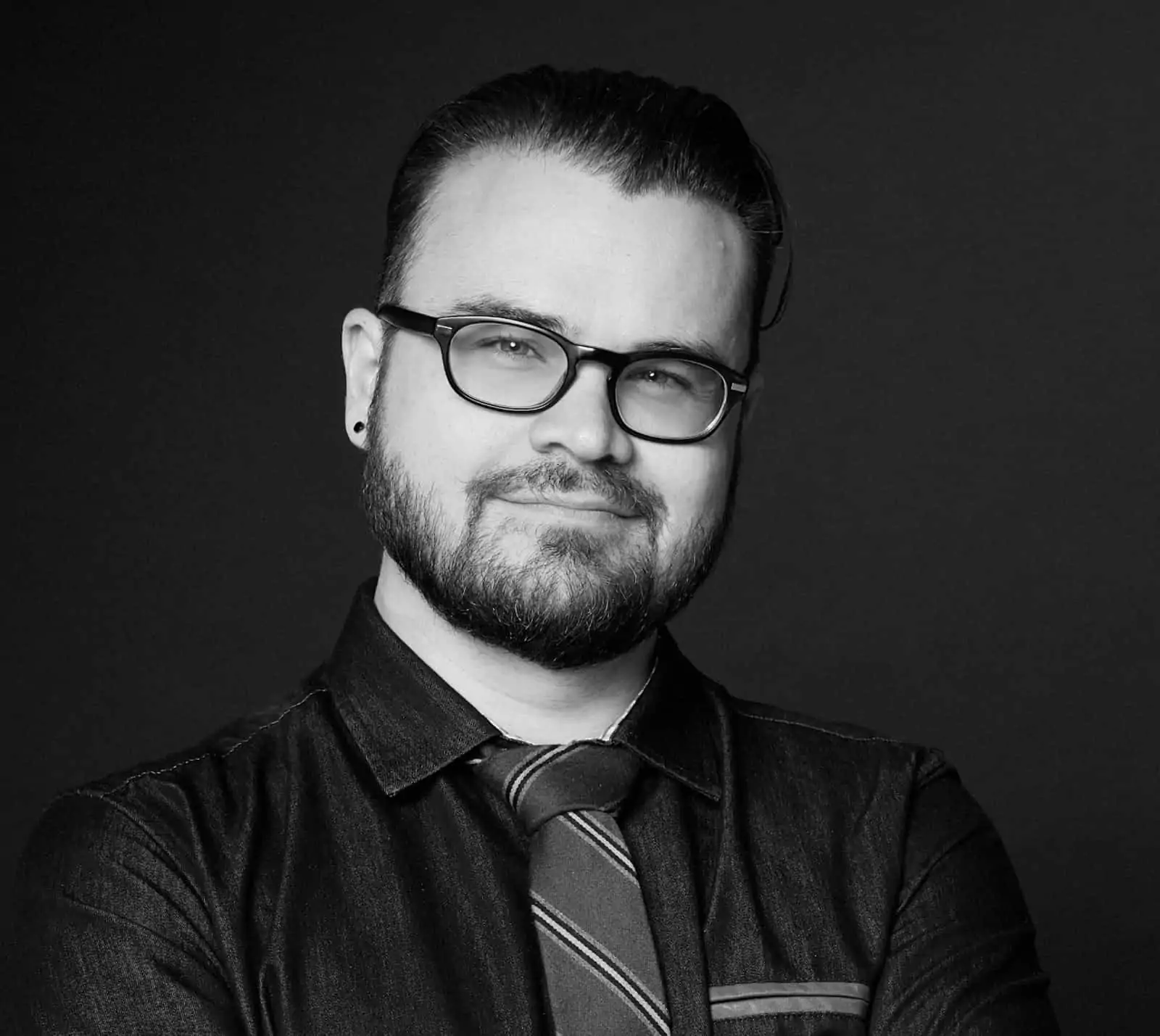 Other filmmakers seen as important figures in the new style of working are director David Fincher and cinematographers Claudio Miranda ASC (who shot Fincher's The Curious Case Of Benjamin Button) and David Tattersall BSC (DP on the second Star Wars trilogy). "They saw the potential, not the limitations," he says.
Due to the spirit of innovation apparent at the time, Cioni states that, "The first decade of digital cinema - 2001 to 2010 - was the most important". In 2009 he and his brother Peter founded Light Iron as a digital services company. Soon afterwards they created Outpost Digital Labs, an on-set way of working that has now become the norm. This, and similar set-ups, allowed the cinematographer to get out of the grading suite and back behind the camera. It also cemented the position of the digital imaging technician (DIT).
As one of the first DITs, Francesco Giardiello says the role evolved from existing jobs to support new workflows. "I started in 2005 as a second AC, but then digital cameras began to come out, along with the concept of the imaging engineer," he explains.
"Those early electronic cameras were tape-based, but by 2009 we had the Red One, ARRI D-20/21 and other file-based models. We realised that productions needed someone for more than a day just to set up the camera. Someone was required to fill in the gaps between the cinematographer and the system engineer."
Giardiello is now production workflow and imaging specialist at Netflix, somewhat fittingly because his first projects as DIT were for broadcast and helped define the role's responsibilities.
"There are two branches to the job: management and imaging," he says. "It wasn't so much about dailies or colour but dealing with heavier data rates and handling the pipeline to get the media into a usable state."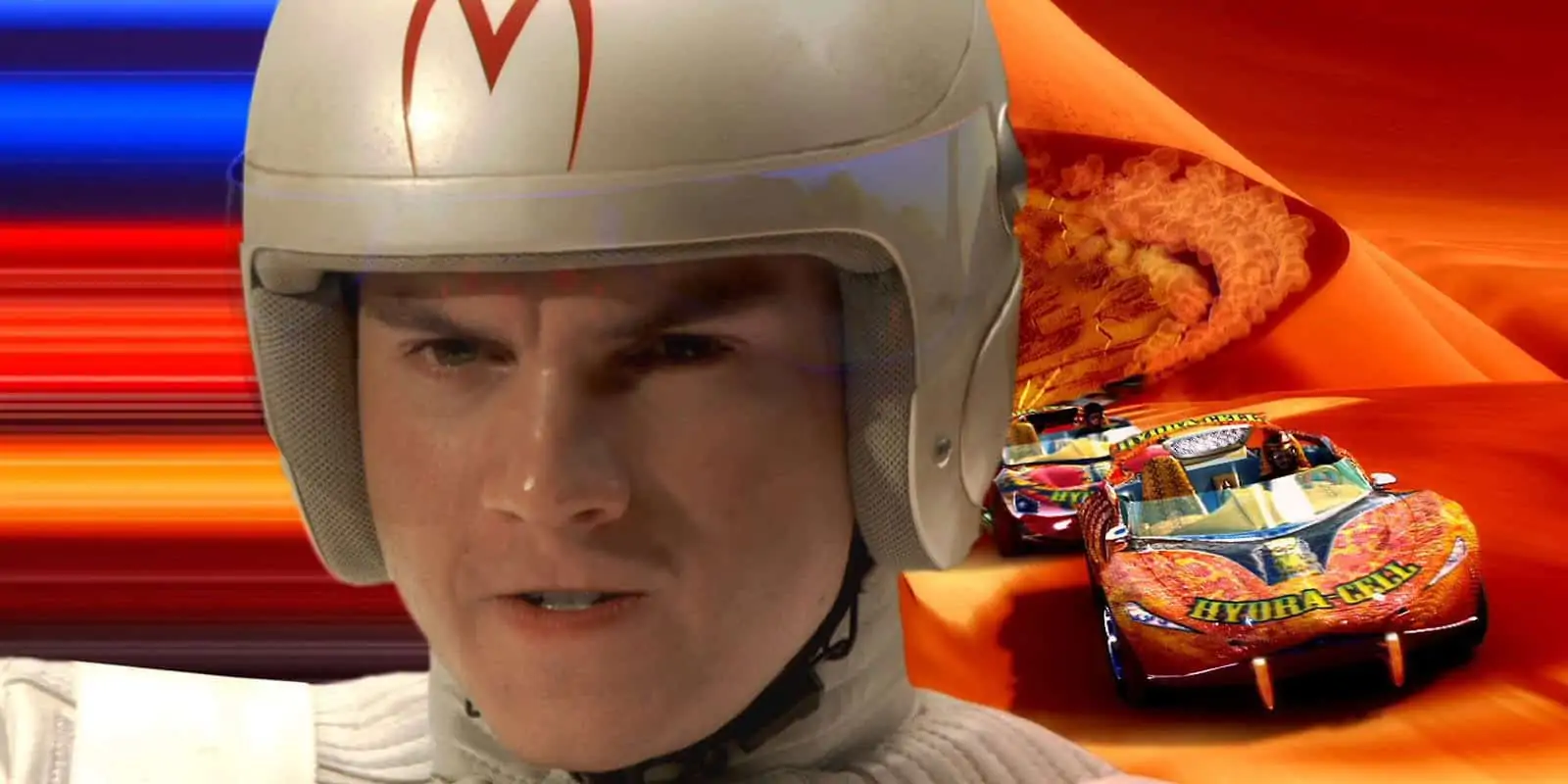 Another second AC who morphed into a DIT around 2009 was Mark Purvis, later to found Mission Digital, now called Mission. Purvis' early work took-in digital SLRs and XML files, with the technology progressing from compressed RAW to uncompressed RAW in 2K and beyond to the large format cameras and bigger file sizes of today. The challenges now, Purvis believes, are how to deal with metadata and get it swiftly in the production pipeline, and also the new generation of virtual cameras and tracking systems, such as those produced by Ncam, and implementations such as the one recently demonstrated in the UK by MBS at Rebellion Studios, Didcot.
DI workstations for post houses were redesigned or extended so they could be deployed on-set. Among these was Assimilate's Scratch Lab, which was demonstrated at IBC 2011. Intended to replace the photochemical laboratory and work with the main RAW camera formats, it was designed to be part of a portable system based on dual laptops that allowed grading and data management to be carried out in the field.
Perhaps the biggest shift in the production and post-production of films and TV dramas has been from dedicated hardware to systems that rely more on versatile software. A phrase used widely in this context is "the democratisation of the process", which has enabled independent and low-budget productions to be made using DSLRs and editing/finishing programmes on laptops to create a professional-looking end-result.
Old technology has largely been superseded; although telecine machines are still used for restoration and archiving, they have been replaced by digital film scanners for projects where celluloid is still used. Among these is Blackmagic Design's Cintel Film Scanner (BMD bought the Cintel and URSA brands after the former company ceased operations), which can perform a real-time 4K scan of 35mm footage, increasingly for dailies, into a DaVinci Resolve system.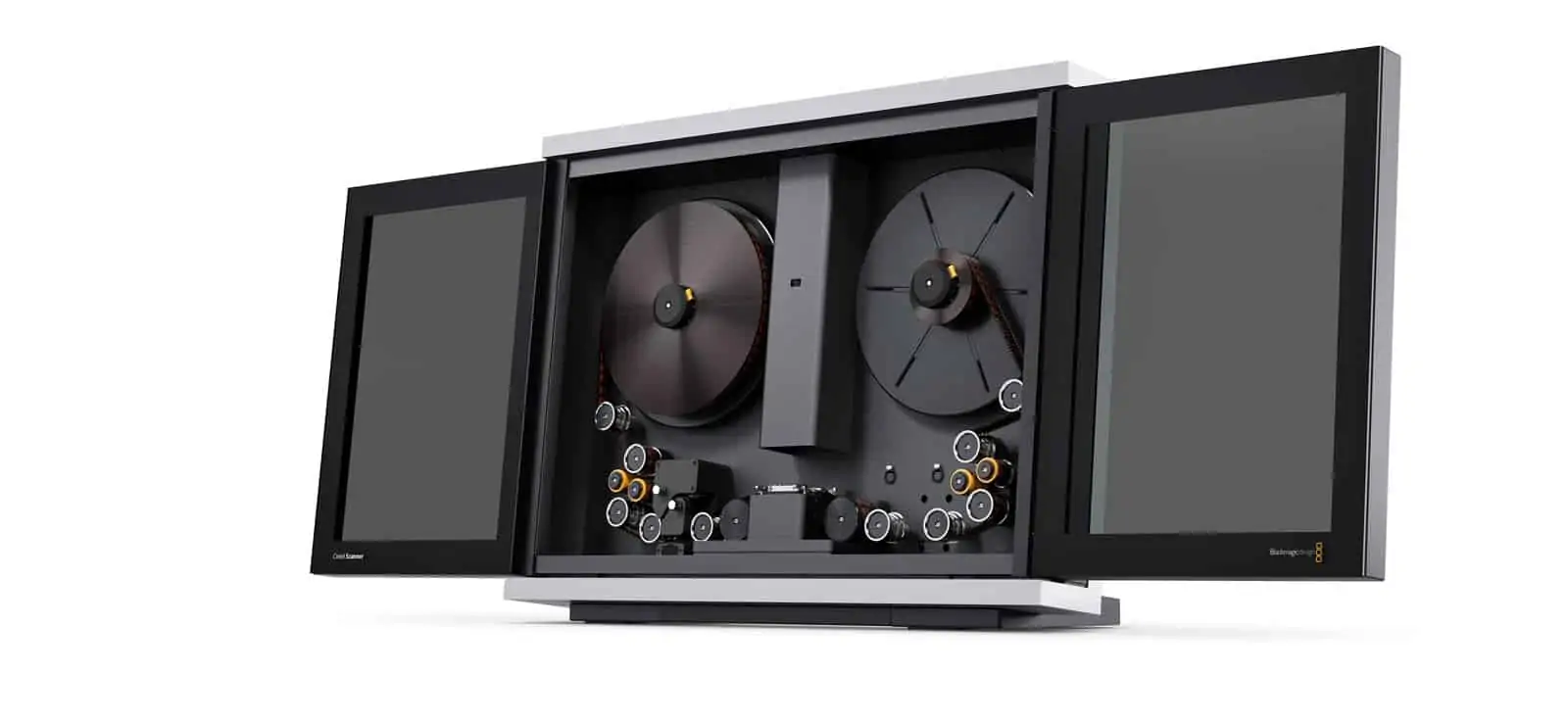 BMD has branched-out from its roots in post production to encompass digital cameras and live production vision equipment, but it is the Australian company's resurrection of the DaVinci colour grading brand that added another dimension to the new world of digital workflows. After buying the technology in 2009, BMD turned Resolve into a primarily software system, albeit with a controller still available, which can be licensed for its full feature set or downloaded free in a more basic form.
"Being agnostic about formats has been a big part of democratising workflow technology," comments BMD technical sales director Craig Heffernan, "Anybody can now use Resolve, from systems costing $0.5 million to those for Mac and PC. They all operate with the codecs of digital cameras and allow DPs and directors to work with the images on set."
The next stage of production and post-production chain development will see the final phasing out of physical media. Videotape was ousted by file-based media, which was initially stored on computer drives and is now mainly on data cards. The next step is loading footage directly into the cloud, something Colorfront has been offering from its Express and On-Set Dailies and Transkoder systems for the past five years.
Michael Cioni firmly believes in the cloud as the way forward for filmmaking workflows. He joined Frame.io as global senior vice president of innovation in September 2019 because it is focusing on cloud technologies.
"The future of cinema is fully-virtual," concludes Cioni. "The Covid-19 pandemic is making it happen a little faster, but 5G will change completely how we do everything. By 2026 digital cameras won't have data cards - they will go directly into the cloud."
Which will add yet another chapter to the relatively short-but-evolving history of digital motion picture workflows.