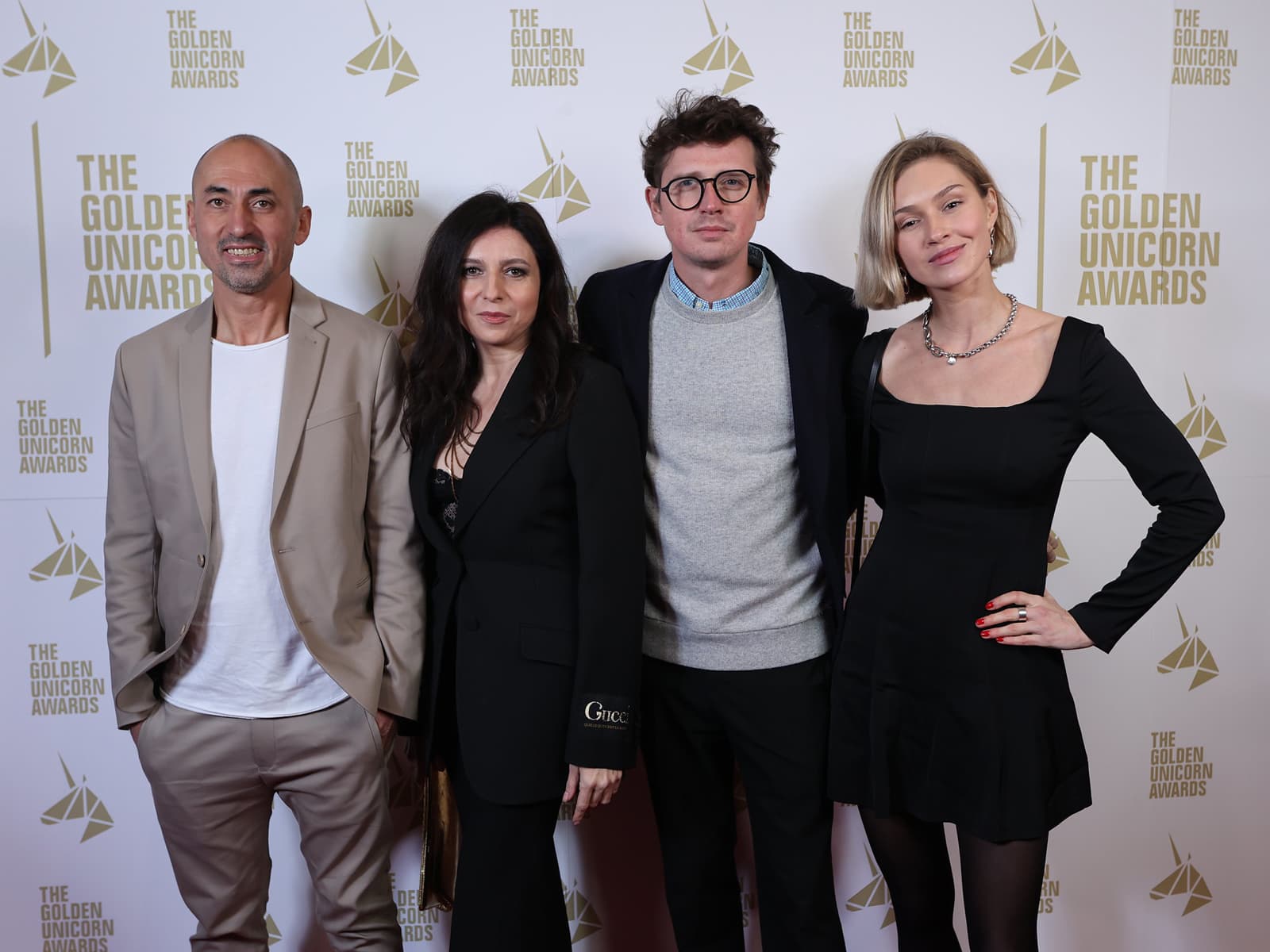 The Golden Unicorn Awards is an annual event reflecting the cross-cultural mission of the Russian Film Week Festival; building a bridge between the English-speaking world and the Russian people.
The original unicorn statuettes made of Bohemian crystal glass, containing 24-carat gold leaf, were given to winners in twelve nominations. Each nomination was skillfully interwoven into the play, where Danila Kozlovsky played the Stranger.
Captain Volkonogov Escaped by N. Merkulova and A. Chupov stole the show winning in three categories: best movie, best screenplay and best actor (Yuri Borisov). The UK premiere of the movie earlier opened the Russian Film Week and made a big impact on members of the jury and the audience.
Winners of the Golden Unicorn Awards 2021:
Best Film
Captain Volkonogov Escaped, by N. Merkulova, A. Chupov
Best Screenplay
Captain Volkonogov Escaped, by N. Merkulova, A. Chupov
Best Debut
Next station: Russia, by I. Sosnin
Best Short Film
Promises, by L. Vlad
Best Documentary
Far Eastern Golgotha, by Julia Sergina
Best Foreign Film with a Russian Connection
Bloodsuckers, by Julian Radlmaier
Best Foreign Documentary
Bless You, by T. Chistova (Poland)
Best Emerging Talent
Polina Gukhman (Masha)
Best Actress
Svetlana Khodchenkova (Another Name)
Best Actor
Yuri Borisov (Captain Volkonogov Escaped)
Best Animated Film
Secret Magic Control Agency, by A. Tsitsilin
Best Russian Actor in an International Project (The Casting Bridge Award)
Alexander Kuznetsov
View full details of the jury here.