Painterly Passions 
Meet the New Wave / Stephen Murphy 
Painterly Passions 
Meet the New Wave / Stephen Murphy 
Filmography (so far):
Shorts: Coward (2012) and Abdullah (2014); commercials for Ford, Samsung, Surf, Dove, Greygoose Vodka, Bombay Sapphire and Barclaycard; music videos for Labrinth, Ghostpoet, Fazer and Tom Parker.
When did you discover you wanted to be a cinematographer?
In my late teens, I realised the cinematographer is to film as an illustrator is to a book – I knew it was for me.
Where did you train?
I did a six-week 35mm film production course at the UCD School of Film in Ardmore Studios, Dublin. After that, I started on the bottom rung of the camera department ladder and worked my way up from there. My training has primarily been on the job.
What are your favourite films?
E.T. The Extra-Terrestrial (1982, DP Allan Daviau ASC), The Empire Strikes Back (1980, DP Peter Suschitzky BSC)
Blade Runner (1982, DP Jordan Cronenweth ASC)
Raiders Of The Lost Ark (1981, DP Douglas Slocombe BSC)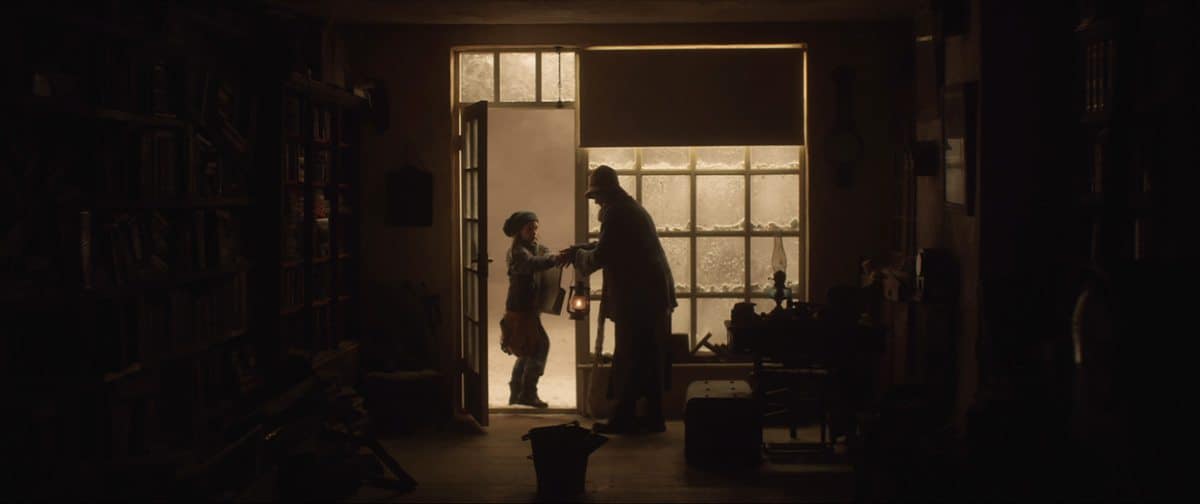 What's the best advice you were ever given?
From a young age my parents encouraged a strong and honest work ethic and I try to follow that to this day.
Who are your DP/industry heroes?
Gordon Willis ASC for his absolute mastery of the craft. The late Harris Savides ASC for his brave exposures. Janusz Kaminski for his fearless visual authorship in all his work, and Steven Spielberg for his incredible ability to tell stories with the camera.
Have you won any awards or received any nominations?
I won the 2013 G-tech "Creativity Driven" award, and I also won Best Cinematography at the 2009 Fastnet Film festival in Cork. 
What's your proudest moment?
Being accepted into BAFTA, and also being featured in American Cinematographer – a magazine I've revered and respected since my earliest days in the industry.
What's the worst knock-back/rejection you ever had?
As a young loader I applied three separate times to the NFTS and was quickly rejected each time. Although disappointing at the time, the rejections only drove me to work harder and become a better cinematographer. I still have the rejection letters in a box somewhere!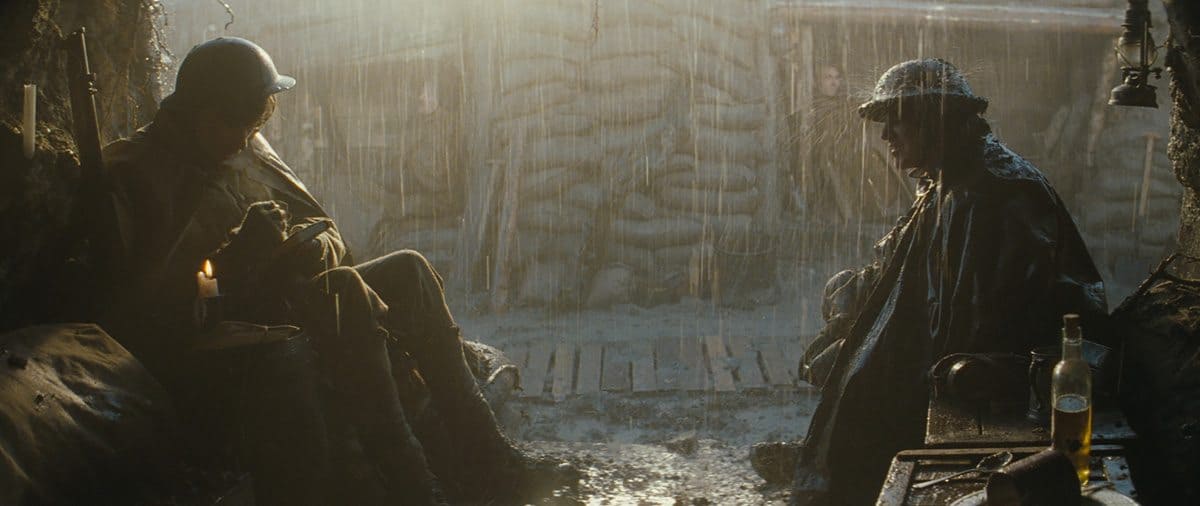 Tell us your best and worst moments on set?
The best: there's a brief moment of silence before every take, just before the director calls "action", where the cast and crew are totally focused and I've got the best seat in the house with my eye to the eyepiece. That gives me a thrill every time.
The worst: I still remember the knot in my stomach and the surge of panic the first, and only, time I flashed a mag as a loader. While the consequences were minor the lesson learned was a good one.
Away from work what are your greatest passions?
Film is, genuinely, my greatest passion, but I also love to paint and sculpt, although finding the time to stay in practice with both has been difficult over the past few years.
What one piece of kit could you not live without?
I love Panavision Anamorphic lenses and I've got a collection of glass filters that I use regularly. But, the one piece of kit I absolutely couldn't shoot without is a good pair of comfortable shoes.
Which films are you most proud of to date?
The film Coward is something I'm particularly proud of.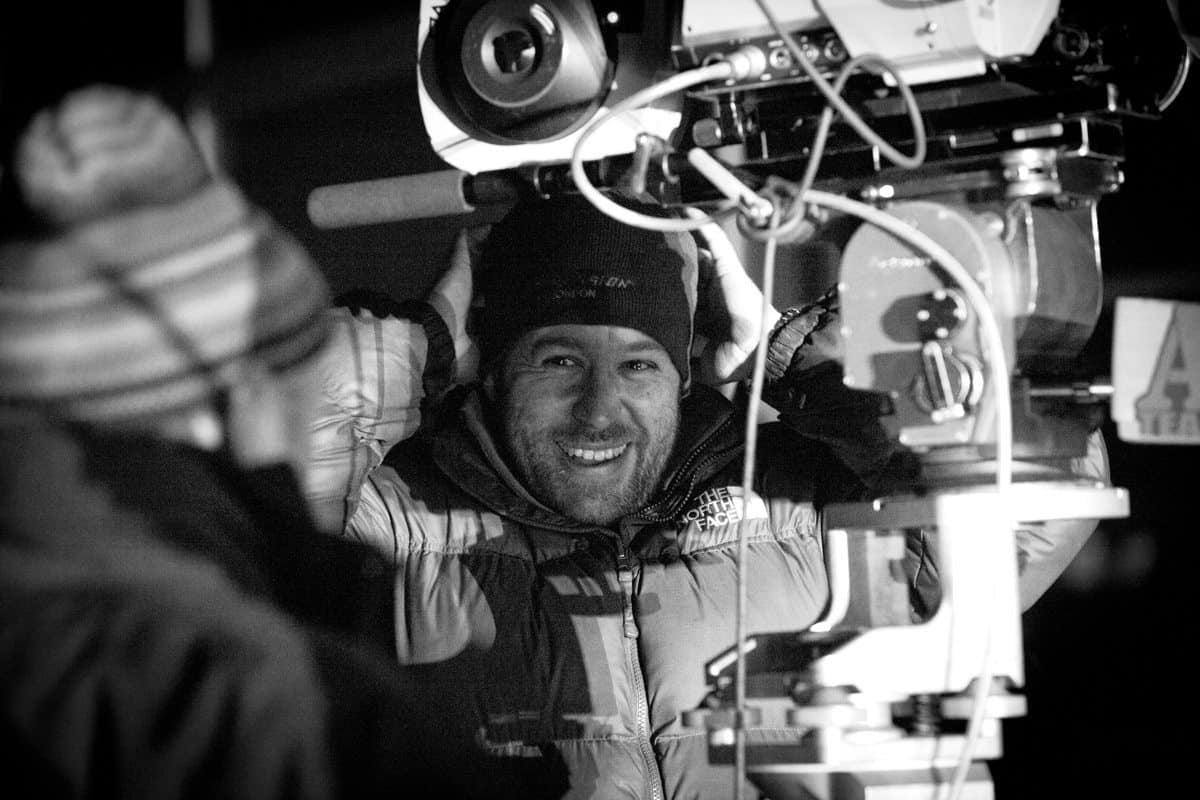 "[proudest moment] Being accepted into BAFTA, and also being featured in American Cinematographer."
- Stephen Murphy 
What's the weirdest place you've ever shot in?
Shooting a commercial on the rooftop of a half-built hotel with the Manchester United team playing football with the hotel's builders.
What's the hardest shot/thing you've had to light/frame?
Shooting Coward in several feet of liquid mud, in sub-zero temperatures and under freezing cold rain FX, made every shot tricky. I even lost half a boot to the mud. 
Tell us your hidden talent/party trick…
I'm a pretty good cook. How about Sweet Potato Tatin with Sun-blushed Tomatoes, Goats Cheese and Caramelized Onions? Carb heaven.
In the entire history of filmmaking, which film would you have love to have shot?
E.T. The Extra-Terrestrial – it's visual storytelling at its very best. And, yes, it still makes me cry.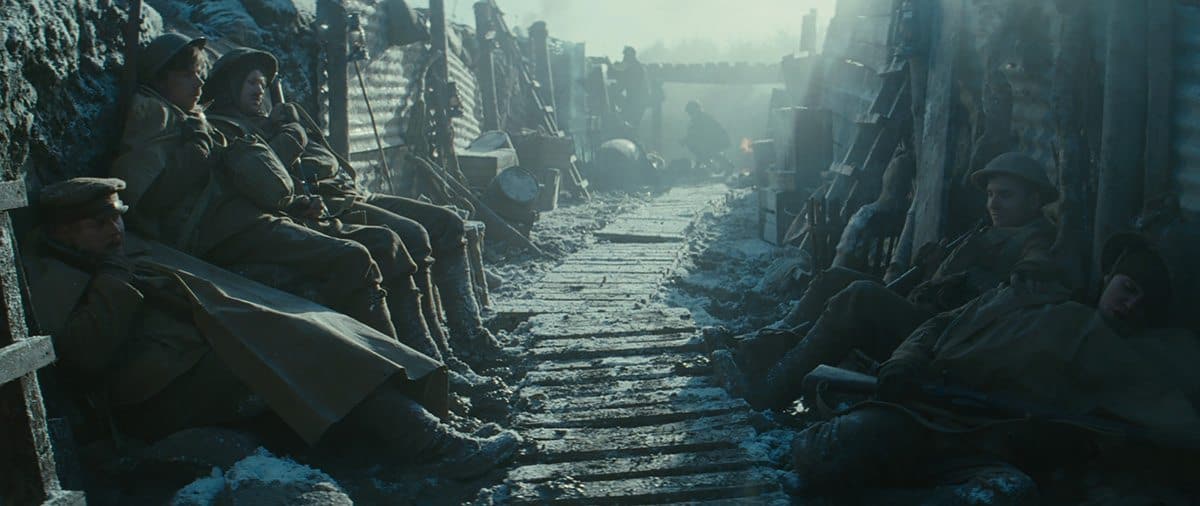 What are your current top albums?
I've been listening to a lot of Junkie XL, Hans Zimmer and Max Richter lately, revisiting Pearl Jam's "10" and discovering Sia.
Can you tell us your greatest extravagance?
It's a toss up between my vintage film posters or my vintage Star Wars collection. Yes, I'm one of those guys.
What's the best thing about being a DP?
I tell stories with pictures. It just doesn't get any better than that.
What's the worst thing about being a DP?
Being away from the people I love.
Give us three adjectives that best describe you and your approach to cinematography…
Resourceful. Professional. Atmospheric.
If you weren't a DP what job would you be doing now?
Illustrator/concept Artist.
What are your aspirations for the future?
To shoot features and drama.