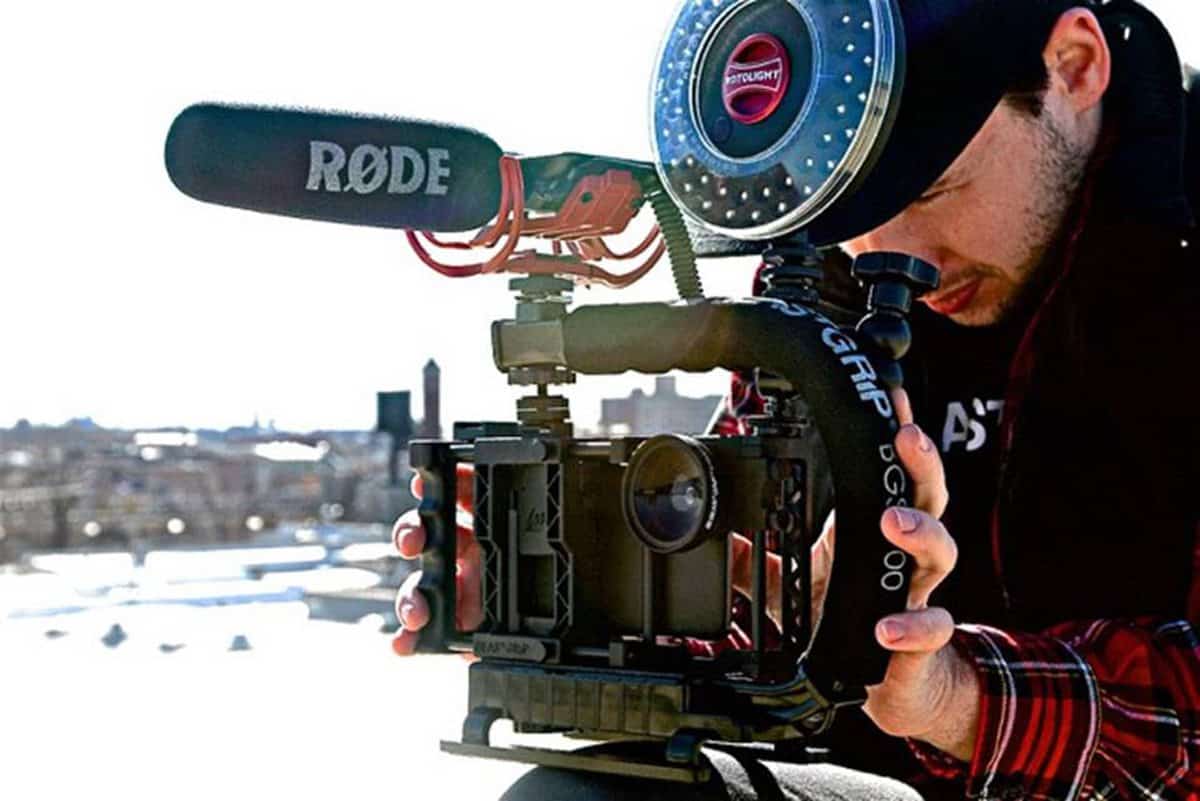 The Hollywood Section of the Society of Motion Picture and Television Engineers (SMPTE), had the increasingly popular practice of "phoneography" as a key topic at its September meeting. Phoneography is the use of smartphones as image-capture devices in film and television productions.
"The smartphone has become an integral part of our ecosystem, and it's now a viable tool for creating content," said Marty Meyer, chair of the SMPTE Hollywood Section. "Forget big budgets and big iron – this is no-budget, in-your-pocket tech, that is ideally suited for social media offerings. 'Phoneography' – yes, it's a word – is becoming a 'thing.'"
Beastgrip CEO Vadym Chalenko presented his company's new mounting platform for iPhone and iPad devices. He discussed his success in using crowdfunding platforms, such as Kickstarter, to fund the development of the product and demonstrated the capabilities of these new tools.
Director and producer Sven Dreesbak joined Sean Lawrence, vice president of business development at Beastgrip, to demonstrate the use and application of new lenses and mounting platforms for phoneography. They also dispensed advice for achieving professional results with these emerging tools.
Tony Orcena, editor of the Emmy Award-winning ABC sitcom Modern Family, discussed how phoneography was used in the series. One episode from the show's 2015 season was captured entirely using smartphones, tablets and laptops. Orcena described the impact the devices had on production time, colour correction and workflow, as well as the adjustments that were necessary to the mobile operating system templates to accommodate resolution and framing.