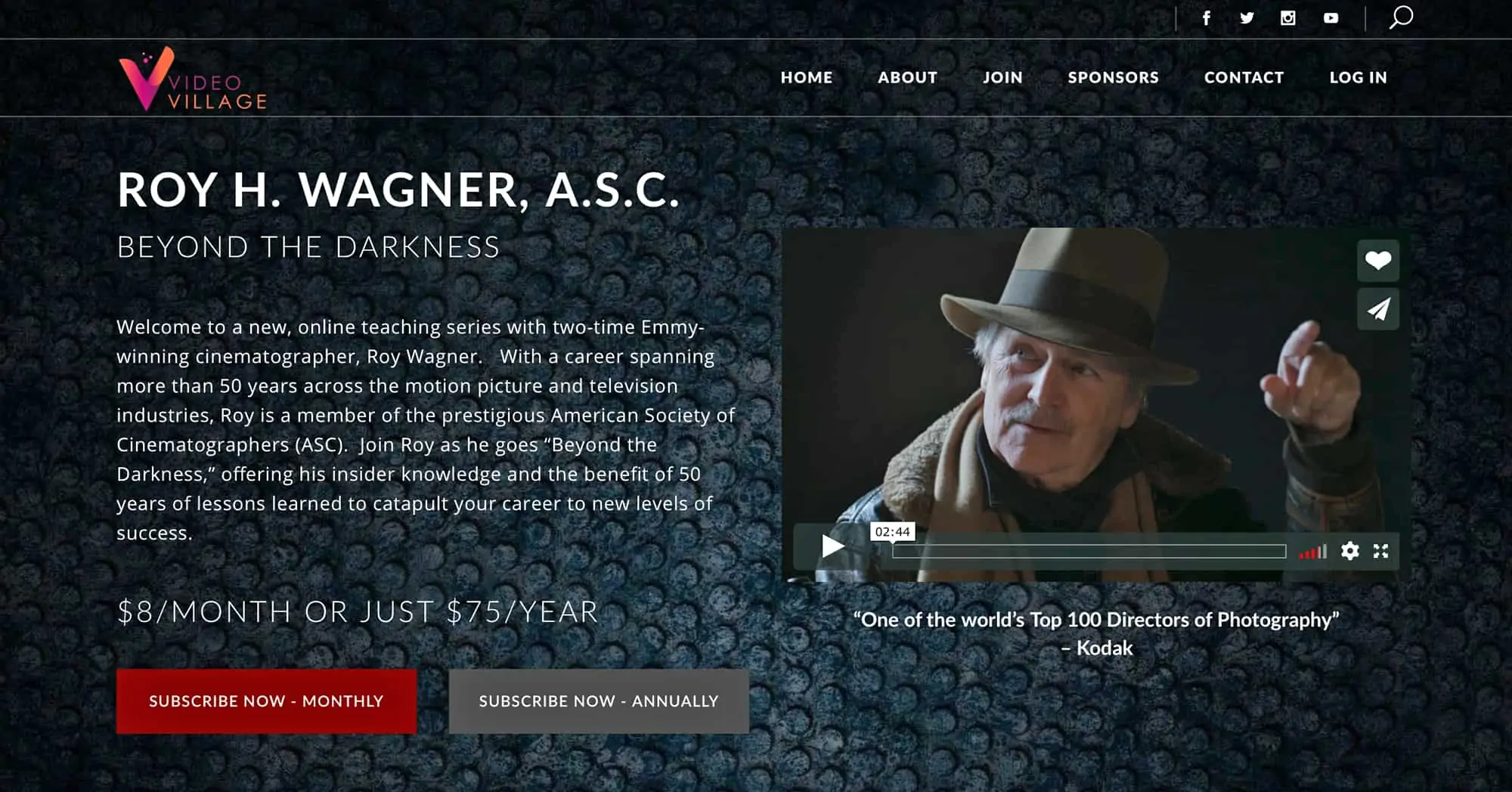 Along with working as a professional cinematographer, Roy H. Wagner ASC has spent the last 40 years hosting seminars, teaching at all of the prominent American film Schools, and interviewing many cinematographers.
Having found production partners to support his desire to leave a lasting impression of those members of the cinematographic community, Wagner has launched Beyond The Darkness, an online resource including those interviews, plus a continuous, monthly series which will encompass conversations with equipment manufacturers, cinematographers, colourists, designers, directors and others by whom Wagner has been helped throughout his career.
"There will be countless behind-the-scenes stories, film tests from the past and present, as well as on-set interviews with American and international partners," said Wagner. "For example, my last month's interview was with M. David Mullen ASC, and future interviewees will include Dion Beebe ACS ASC and Tony Richmond BSC ASC. For these, I'm more interested in the person than where you put the light per se. I believe in celebrating the artist and their relationships with a healthy interpersonal conversation and demonstration of all the tools that have helped them create their art."
Over 20 hours of completed interviews are already available, with more than 100 hours still to come, featuring interviews with well-known cinematographers, camera tests from Wagner previous projects, and behind-the-scenes dialogues which can be played alongside feature films such as Nightmare On Elm Street: Dream Warriors and TV series such as CSI: Las Vegas, House, Elementary, Ray Donovan and Quantum Leap.
The online site for Beyond The Darkness can be found at videovillage.pro