Premium Bond
Roger Deakins BSC, ASC / Skyfall
Premium Bond
Roger Deakins BSC, ASC / Skyfall
Bond is back. And his loyalty to M is severely tested as the past comes back to haunt her. When MI6 comes under attack and hunkers below ground, 007 must track down and destroy the threat, no matter how personal the cost.
Skyfall, the 23rd feature in the hugely-success James Bond franchise, has all the ingredients we've come to expect. Extraordinary locations, dramatic stunts and car chases, bewitching Bond girls, a truly loathsome villain, and a swaggering, but sometimes soul-searching, Bond.
Produced by Eon Productions on an estimated $150m budget, for MGM, Columbia Pictures and Sony Pictures Entertainment, Skyfall features Daniel Craig's third performance as James Bond, after Casino Royale and Quantum Of Solace. Javier Bardem is Raoul Silva, Bond's wrongdoing nemesis. Judi Dench reprises her role as M, Bond's boss and the head of MI6, with British actress Naomie Harris and French actress Bérénice Marlohe playing the glamorous Bond girls. Ralph Fiennes plays Mallory, a government agent with the authority to regulate MI6.
The film was directed by Sam Mendes and written by John Logan, Neal Purvis and Robert Wade. Shooing took place take place in Shanghai and Turkey, including Istanbul's Spice Bazaar, Yeni Camii, Sultanahmet Square and the Grand Bazaar, with many corresponding sets built at Pinewood Studios and one at Longcross
Skyfall is due to be released in the UK on 26 October 2012, and will be the first James Bond film to be released in IMAX venues. Its release will also coincide with the franchise's 50th anniversary, which began with Dr. No in 1962.
The task of capturing the action, and moving the look of Bond to a whole new level, fell to cinematographer Roger Deakins BSC ASC. An acknowledged master, Deakins is nine-times Oscar nominated and has won three BAFTA awards. Accolades from his peers include five BSC awards, two from the American Society of Cinematographers as well as their 2011 Lifetime Achievement Award. He previously worked with Mendes on Jarhead and Revolutionary Road.
Skyfall is a landmark movie in many respects – using the latest digital cameras, ultra-modern workflows, and even some gadgets that 007 would find amusing – and the professional filmmaking world will be eyeing the results. Ron Prince caught up with Deakins at his home in Santa Monica, over Skype. Deakins was enjoying a cup of tea in the morning sunshine...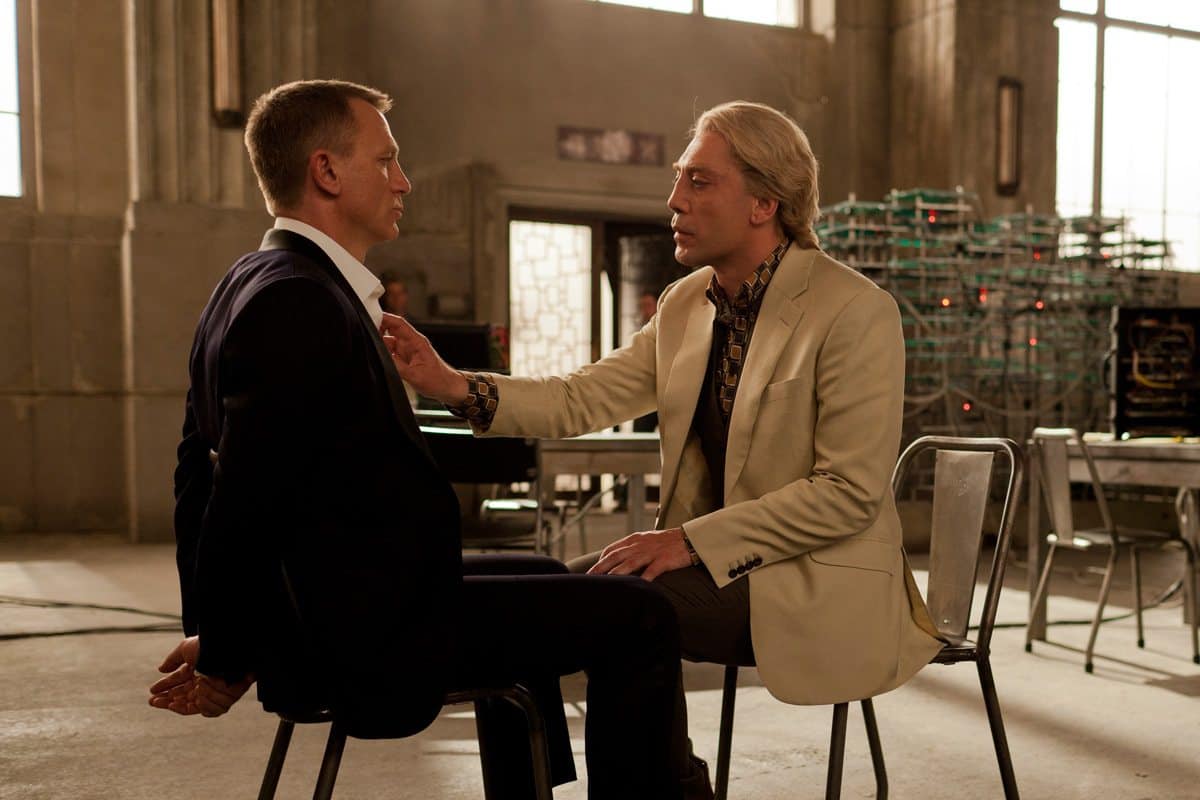 How did you get involved with the production of Skyfall?
I'd worked with Sam Mendes twice before and I had heard he was attached to direct Skyfall. I thought I was an unlikely person for him to call, as I'm not really known for action movies. But he did call me and came to LA to discuss Skyfall very early in 2011. We walked on the beach here in Santa Monica, and he convinced me it would be a great project to be part of.
What appealed to you about Skyfall?
Working with Sam again, that was a big pull, along with the way he framed the script and the ideas he wanted to bring to the franchise.
The characters seemed so much more developed and complex than they had been in previous Bond films. That attracted me, as did the challenge of shooting such a complex piece with such a variety of action.
What's your favourite Bond film?
As a teenager I watched the Connery films, like Dr. No and the famous scene with Ursula Andres, and, of course, I thought they were great. Along with the action, they also took you to new and exotic locations, all part of the lure of the franchise. I also like Casino Royale, as it's the first of a new generation of harder, more gritty James Bond dramas. I think Skyfall combines the exoticism of the older Bond movies with the more realistic and modern approach. It's exciting and suspenseful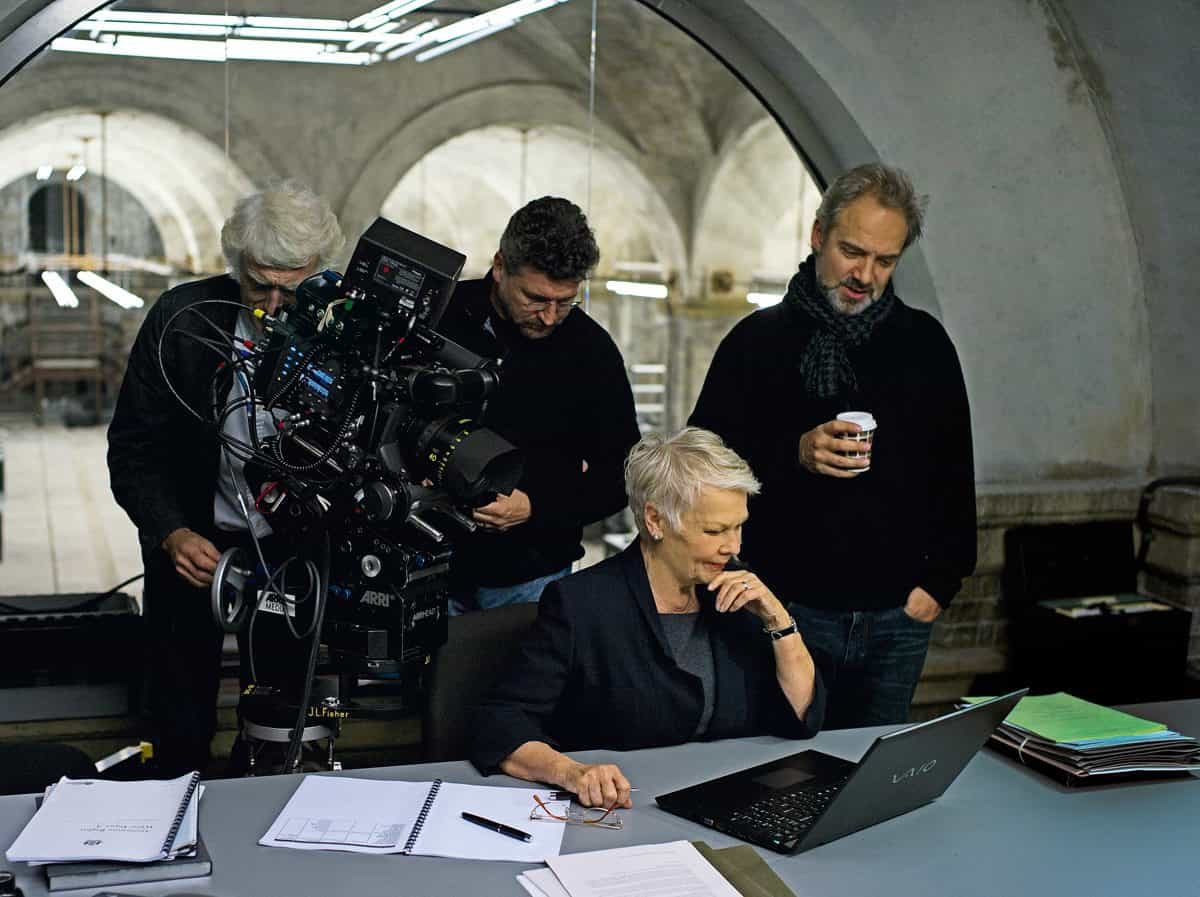 What research did you do?
Not much, really. Sam and I browsed through a few films during prep, just to watch certain action sequences. There's some wonderful stuff in Casino Royale. We were keen to see how other people staged the action, not to copy anything, but more as a starting point for discussion and our own interpretation.
When you first discussed the look of Skyfall with Sam Mendes, how did you envisage the film?
It always starts from the script, the discussions you have with the director, and you build from there. It's a film with many contrasts – the ominous Victorian underground bunker and modern-day Shanghai, forceful Bond and pensive Bond. So we wanted many different stylistic looks, perhaps not always in the way we shot it, but definitely in the colour palette. The film has a very varied colour palette.
How much time did you have for prep/pre-production? What was the working schedule?
I started scouting in June of 2011 and we started shooting in October that year. Main unit finished in early June this year. I shot around 128 days in total with the main unit. A second unit did some shooting in Shanghai and in Turkey. We primarily shot for five days per week with location work in London and Scotland and sets built at Pinewood. Biggles, my gaffer, and I would often be working through the weekends prepping what were often quite complicated sets. As I operate, I never like to begin a shooting day without being as prepared as I can be and without knowing how the set will take light.
Tell us your reasoning behind your choice equipment:
We were originally going to shoot a lot of the movie on location in China, and there was quite a lot of night work with intense colours and a low level of available light. I wasn't really thinking of shooting digital originally, but in conversation with Sam, and thinking about what we wanted to achieve, I suggest we might consider shooting with the Alexa. I have seen a lot of work on other digital cameras but I have been more impressed with Alexa than any other. We shot some test and Sam was sold on it. I have a long relationship with ARRI, and having just shot In Time using an Alexa, I was completely comfortable with the system. On a picture of this scale I could never have used a camera I had not worked with before. We used two of the first ARRI Studio cameras, with the optical viewfinder. I find it very frustrating, as well as tiring on the eyes, when you have an electronic viewfinder, so I was very keen to have these latest cameras in time. ARRI really stepped up to the plate for me.
I swapped notes many times with Dick Pope, who was shooting Richard Linklater's movie Bernie down in Austin on Alexa. He used the ProRes cards for that shoot, but I was looking for the highest possible resolution so we went with the ARRIRAW capturing to Codex. I think the Alexa produced results that I could not achieved as well on film. As for the lenses, I used the same Master Primes as I used on the last four or five pictures I've shot. Late in pre-production I was told that Skyfall would be released in IMAX theatres and, for a moment or two, I was a little concerned. Since making tests of the enlargement to the IMAX format I have few worries about the resolution of the images.
"It's a people business, it's all about relationships. Big attractions on the picture for me were working with Sam, and going back to England to work with people I started with in the business."
- Roger Deakins BSC, ASC
What was your lighting strategy?
Although we had a small, basic package the lights I choose all depends on the scene, and on the requirements of each practical location or set. For instance, the Macau Casino set was lit using around 300 practical lamps and gags, which were all wired to take specific bulbs, 60ft of batten strips with 60-watt bulbs, a multitude of double wick candles and something like 200 300W fresnels. For an interior of an abandoned factory we used 50 T12s with 7 20K Fresnels bouncing off seven 6 x 4ft mirrors. For yet another scene, in which the train crashes through a huge Victorian brick cavern, the only light sources were the floodlights that appear in shot – there wasn't a single film light in that scene. Nor was there a single 'film light' used for the Shanghai office set, which was constructed on the 007 stage. This was a rather large night interior/exterior set the main light source for which was two very large LED signs.
I use bounce-light on many occasions, and bounced of all sorts of materials like polystyrene or loose calico to light a face. In a scene at the end of the film, inside a chapel illuminated by a distant exterior firelight, I used four 12x 12ft Rosco Gold Stipple reflectors with perhaps 40 2K open-faced Blonds on flicker generators to create the effect.
For an exterior where a character is backlit by the same firelight, I wanted to gently fill his face. Biggles made up a 3ft diameter wooden ring with 40 watt household bulbs, again on flicker generators, and had one of the electricians walk beside the actor during the shot. We made many such lighting 'gags' for the film and quite often worked with these kind of tools rather than convention film lamps.
Tell us about your crew?
It's a people business, it's all about relationships. Big attractions on the picture for me were working with Sam, and going back to England to work with people I started with in the business. First thing I did was ring up Biggles (John Higgins) and see if he was available as my gaffer. He is a truly wonderful guy, and a good friend. The first job we did together was a music video for Genesis, on which he was the rigging gaffer. Soon after that I asked him to work with me on 1984, which we shot in 1984. After that we worked on at least 15 films in the UK together, that was before I went to live in the US. He's always been good, and he's even better now. I brought some of my regular crew from the US. Andy Harris my camera assistant I have worked with since Fargo, and I have been working with Bruce Hamme, the dolly grip, for almost 23 years. Josh Golish, the DIT, worked on my first foray into digital capture, In Time. They are all extremely skillful, and it was a joy to see them and the English crew getting along so well. Gary Hymns, as key grip, was fantastic, and Steve Massey, the dimmer operator, had an amazing gadget I've not come across before in the US – an iPhone app that let him access and adjust any light on set. Peter Cavaciutti, who I have know for years and who I worked on with on Kudun, did some fantastic Steadicam work on this film.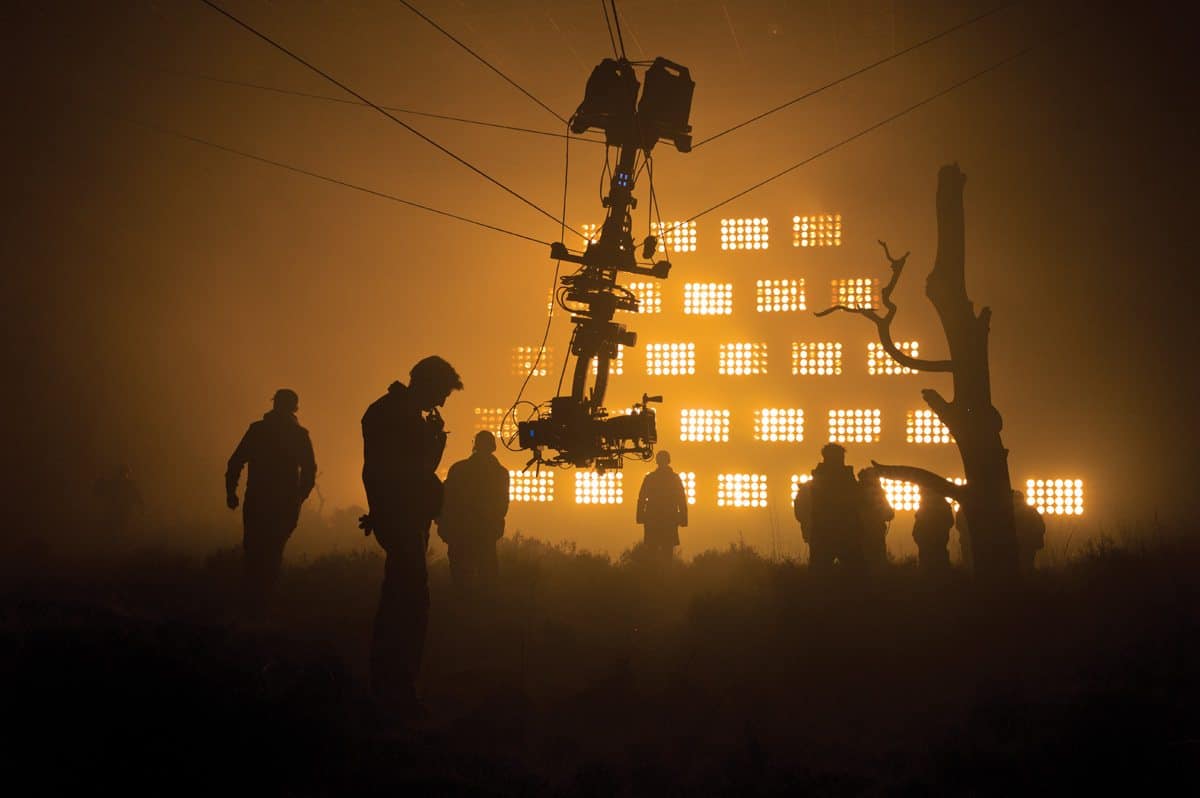 What about working with the other heads of department?
They are a lovely bunch of people, with lots of experience on big studio pictures. I worked previously with Dennis Gassner, the production designer, on Barton Fink, Hudsucker Proxy and Jarhead, and it was a big plus to have him on this project. The main art director, Chris Lowe, is fantastic too, and I relied a great deal on the art department to create practical light sources for me that worked both aesthetically, and as true light sources. Stuart Baird, the editor, and I would often meet over breakfast or on-set to discuss the way things were going, and it was very helpful to keep that dialogue going with him throughout.
What was your approach to the camera movement?
The way I see things comes from my experience in documentaries – I like the camera to be invisible. If the audience becomes aware of the camera, it takes them out of the movie, and you have failed in some way. There's a lot of action in Skyfall, but a lot of drama as well. It's quite a mix. We wanted to cover the action scenes in different ways – so some of the shooting is quite calculated with the camera on a remote arm or on a dolly, others are more free-flowing with Steadicam or a handheld camera. The latter part of the film is nearly all handheld, much like Sam and I did on Jarhead. On another occasion we used a 100ft Technocrane, that had just arrived in the UK. It was just the right tool for us to use on the exterior set of the Casino that was built around the Paddock Tank at Pinewood. We didn't use it in an ostentatious way for a large sweeping crane shot, but just as a practical tool to get the number of shots we needed in one night of shooting. Helicopters, a Russian Arm, Wirecam, slider rigs, at one time or another – I think we pretty much used every trick there is.
Was there any previz? And what's your take on storyboarding?
Yes, there was quite a bit of previz done by Moving Picture Company, especially on the opening action sequence, which was shot over the best part of two months by the second unit and later by a reduced first unit. Storyboards are generally helpful as a discussion point and for visualisation. Although many of the action sequences were storyboarded, they didn't necessarily become a hard and fast plan on Skyfall. Every director works in a different way and, quite often, we shot more spontaneously. Sam likes to rehearse with the actors and make the final decision on-set on the day. He also often likes to shoot a rehearsal as we generally did on Jarhead. Coming as I do from documentary work, I find that liberating and exciting, but I have also shot 11 movies with the Coen Brothers. They work to storyboards, and we pretty much shoot the movie as planned. I love the way they work too.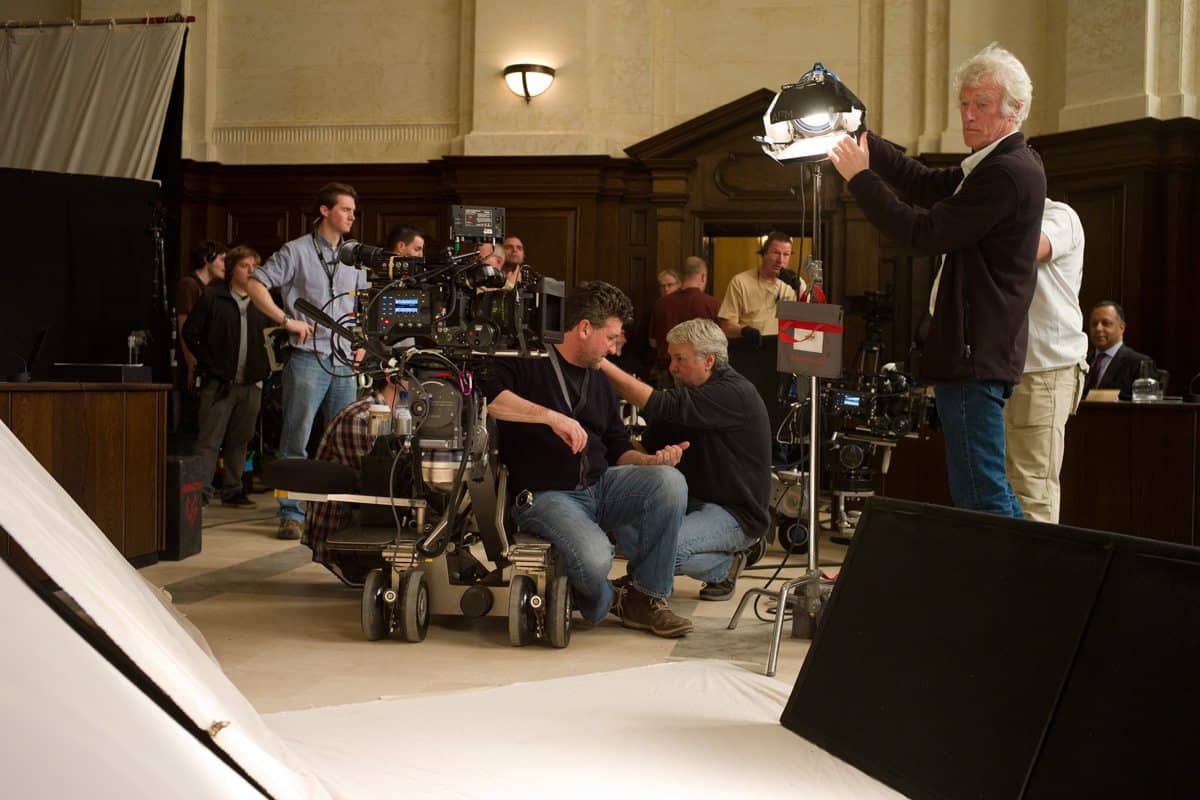 Tell us about the workflow?
One of the by-products of shooting digitally is how the technology assists the flow of assets from set and into post production. We shot ARRIRAW to Codex, with colour-calibrated monitors on-set and EFILM's ColorStream system to make sure the metadata followed the dailies into the DI. It took a couple of weeks to get the on-set workflow bedded down, but then it was flawless. As much as I like working with labs and the colour-timers, working on film is not always a precise process. I find that maintaining consistency in the digital workflow is much easier. You have fewer palpitations over the dailies. My wife says that one of the great benefits for both of us, when I shoot digitally, is that I sleep more easily at night.
How did you watch the dailies?
Sam watched projected dailies. I didn't really have the chance to do this as I was normally prepping the next shot or the next days set. I used EFILM's Evue system, which was set up in my home. I would receive a drive of dailies and download that to a hard drive. I could then watch the day's work on a colour-calibrated monitor at any time and, if I needed to remind myself of something, I could use the system to check on scenes we had shoot weeks before.
How did the Alexas behave?
We really threw them around and had them in some fairly extreme conditions. I fully-expected we'd break a few during production. We had them in cars traveling up a cobbled street, and there was a huge amount of vibration. But were fine. They coped well with jerky movements and in low-light conditions. There was one stunt-crash with a motorbike that we shot Turkey. The Alexa was on a jib arm with a Power Pod remote head, so that we could move the camera out of harm's way. When we came to shoot, the bike slid much further than we expected, and smashed into the rig before we could move it. The bike and the stunt man were fine and so was the camera, but the Power Pod head was completely sheared in two. We tried hard, but we didn't break any of the cameras.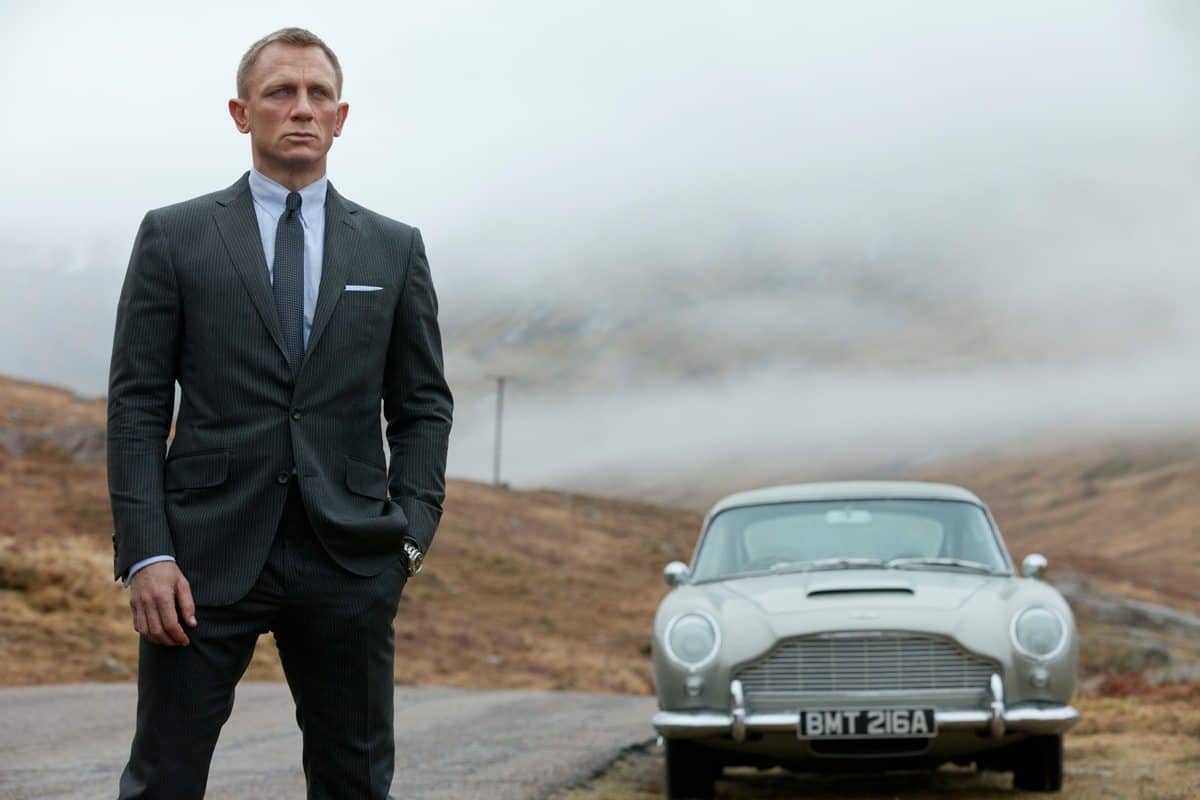 "Day exterior scenes are often the trickiest. Maintaining continuity on a scene like this over many, many days and nights is a challenge, but that worked out pretty well."
- Roger Deakins BSC, ASC
What part does risk-taking play in your work, if any?
It would be pretty boring if you didn't take any risks on a film. Surely you have to push your craft? I tried a lot of new things in this film, and it was quite nerve-wracking as it's a big movie with a lot riding on it. When I suggested to the director and production designer that we light that Shanghai scene with just the illumination of the two 60 x 40ft LED advertising hoardings, I thought to myself 'What have you just said?'. But it worked absolutely fine on the day.
How did you work with Sam on-set?
Sam is highly experienced and very talented, and we started from a great basis – his vision and a very strong script. Although Skyfall was a big production, he was very relaxed and it made for a very happy atmosphere. The working day was pretty normal. I would be on-set early with Biggles, and then Sam would come on to the closed set with the actors, the assistant director and script supervisor, and we'd we discuss the blocking. Then rest of crew would then come in, and the actors would play the scene, and my crew would set up the first shot. At the end of the day, Sam and I would discuss the upcoming scene, all pretty straightforward really.
Were there any happy accidents, unexpected things that worked out well?
If you manage to shoot to schedule, and everyone is happy with the results, then I am happy! I did find myself battling with the weather at times, especially in London, but also in Turkey. Day exterior scenes are often the trickiest. We had one extended sequence that starts late in the daytime, but continues through dusk and into full night. Maintaining continuity on a scene like this over many, many days and nights is a challenge, but that worked out pretty well. That was as near to a happy accident as we came.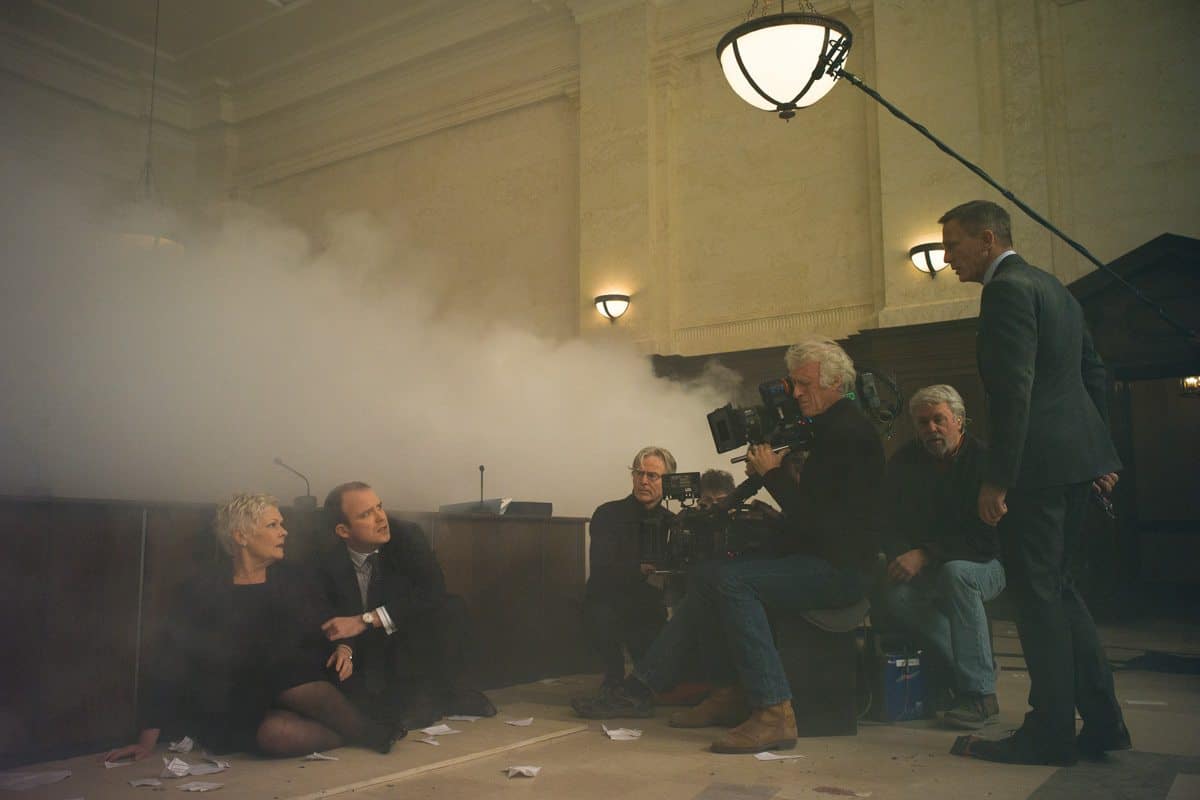 Where did you do the DI? And any thoughts about what this has contributed to the movie?
I've been working with Adam Glasman at CO3 in London on the colour grading. We graded a rough cut together earlier this summer over the course of seven days, and we're pretty close to the finished article already. At EFilm in LA I have been working with Mitch Paulson and he will do a final pass of the film for regular projection and, especially, for IMAX. At the moment I'm going through the VFX shots with Steve Begg, and there are a further ten days in the schedule to finesse the DI. I have to say that the digital workflow – establishing the look in camera on-set, and then having the metadata travel with the pictures from the set through to post production – makes the DI very much easier. We've really not had a massive amount to do in the DI grade so far. The original digital file definitely has both more information and more flexibility, especially in scenes that were shot in low-light situations, than you'd have with film.
How was the experience of shooting your first Bond film?
Well, with it being 50 years of Bond, it was a challenge, no doubt about that. But exciting to be involved, and working with Sam and my excellent crew, made it both a satisfying creative experience and a memorable one.