Circus Act
Rodrigo Prieto AMC, ASC / Water for elephants
Circus Act
Rodrigo Prieto AMC, ASC / Water for elephants
Growing up, Rodrigo Prieto AMC ASC was never a big fan of circuses. He says that it was the nuanced relationships among characters that drew him to Water For Elephants, his latest assignment.
"Of course, the circus provides many interesting visual opportunities," he says. "But when I read the script, it was the compelling story that I found attractive. Making a film takes a lot of time and energy. I want to make sure that I'm passionate about every project I sign on to."
Prieto looks for that same passion in his directors, and found it in Francis Lawrence. Lawrence is best known for the features I Am Legend and Constantine, along with a slew of award-winning music videos that mostly predate his feature career. Prieto's resume includes Amores perros, Frida, Alexander and Lust, Caution. His work on Babel and Brokeback Mountain earned BAFTA Award nominations; the latter film also garnered an Oscar nomination.
Water For Elephants is based on the novel by Sara Gruen. Set during the Great Depression, the story is told in retrospect, as an elderly man recalls the adventures of his youth, in which he by chance hopped a circus train, and used his veterinary skills to care for the menagerie. The film stars Robert Pattinson, Reese Witherspoon and Christoph Waltz.
In their initial meeting, Lawrence told Prieto that he saw a certain intimacy in his photography that he thought would be appropriate for Water For Elephants. "We sat down and shot-listed the entire movie, always looking for the way to best represent visually what the characters are feeling in each scene," says Prieto. "Our goal was naturalism, but because most of the story is told in memories, we wanted to add a certain magic to some moments, without making it feel like a Hollywood movie."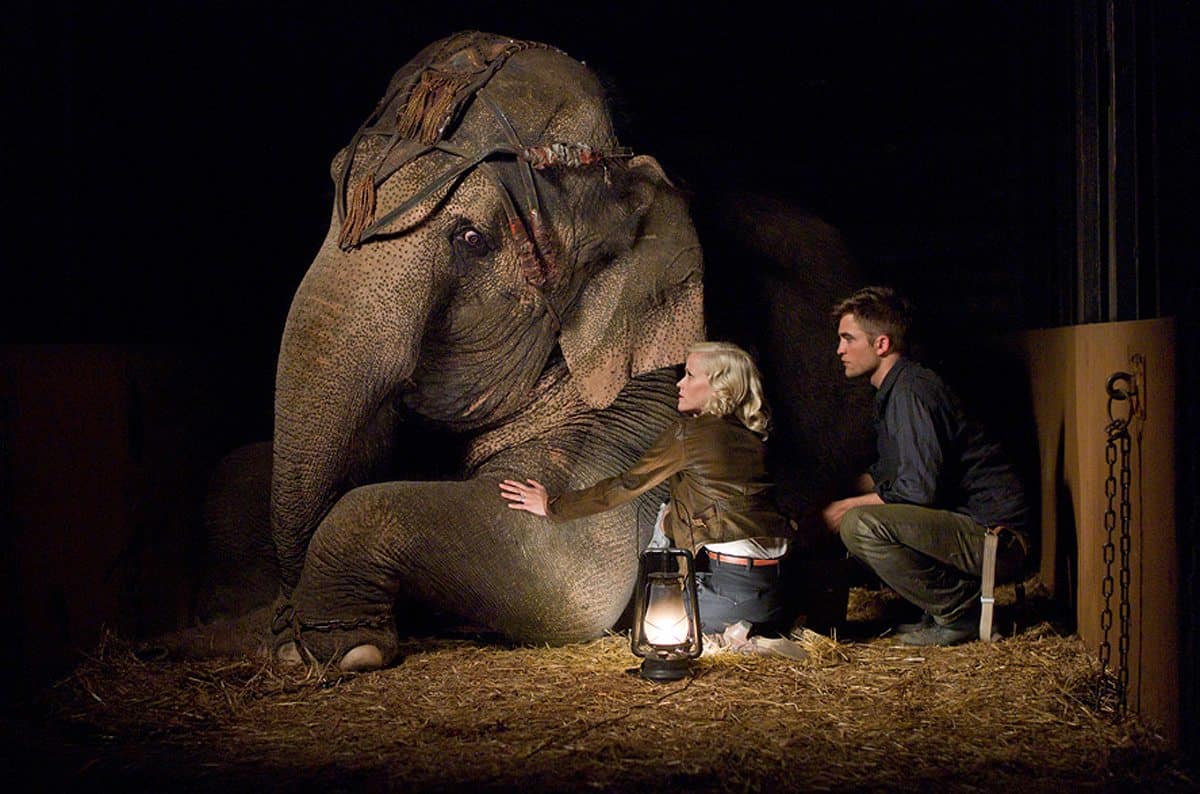 The filmmakers did extensive research with the goal of period authenticity. Prieto examined archival footage and large format still photos of Depression-era circuses. He and gaffer Randy Woodside performed many tests to find light fixtures that could emulate the lighting and fixtures they saw in these images. In other scenes, oil lamps or low wattage bulbs provided illumination. In others, strong spotlights throw exaggerated shadows of trapeze artists against the tent ceiling.
In one scene, characters walk from one end of the circus train to the other. Each car they pass through is another step in the strict hierarchy of circus life. Closest to the locomotive are the cramped cars full of roustabout labourers. Further back are the performers, and at the end is the more comfortable car of the circus owner. Prieto varied the character and colour of light in each car to subtly underline the differences.
The horizontal layout of the train was one reason that Prieto and Lawrence chose a widescreen 2.4:1 aspect ratio. "We went back and forth about whether to go with 25mm anamorphic or Super 35," Prieto says. "When we were looking at period photographs of the circus, we noticed that many of them had very shallow depth-of-field, especially the large format photographs. We decided that anamorphic, with its characteristically soft backgrounds and slightly more romantic feel, was the best way to represent these memories."
But Prieto saw another visual opportunity. "We thought we could separate the present-day scenes that bookend the movie by shooting them in spherical Super 35 format," he explains.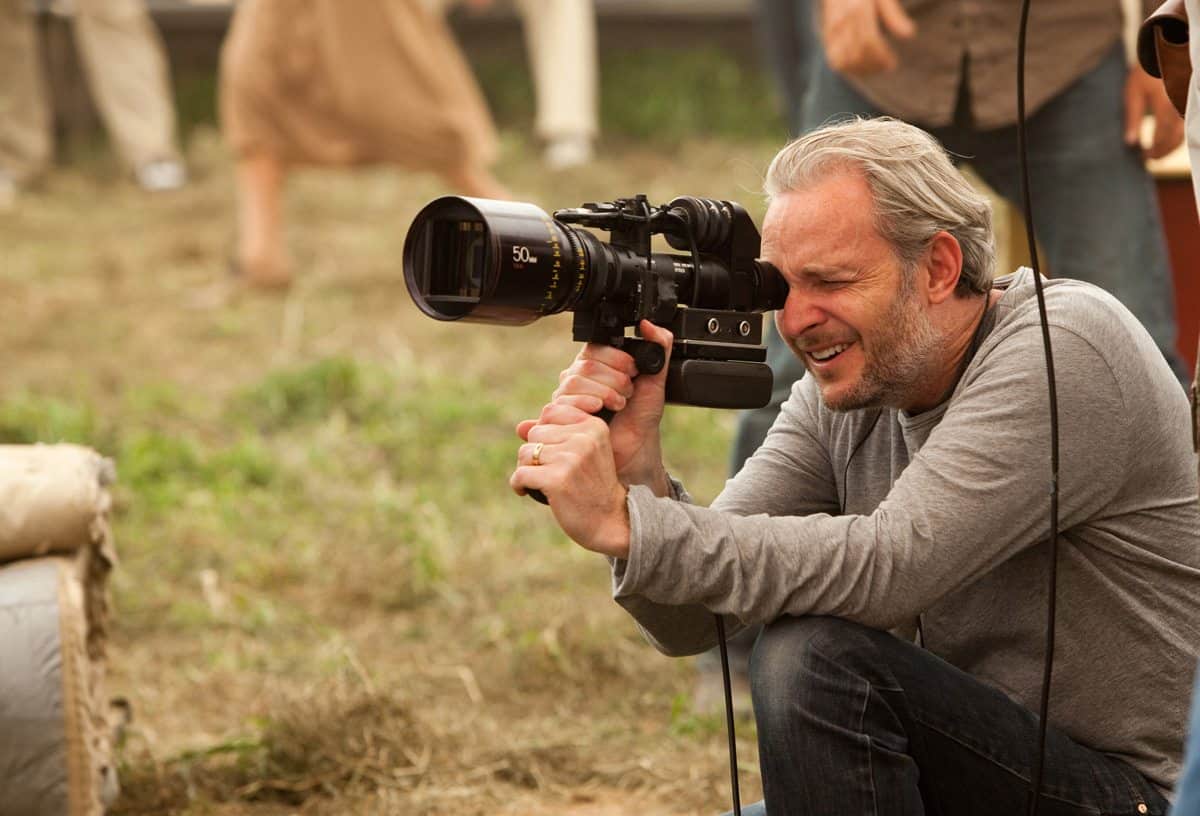 Prieto also chose film stocks with an eye on how their colour and contrast attributes would support the story visually. "I don't like to dial a look in during the digital intermediate," he says. "I prefer to choose negatives that have inherent characteristics so that I don't have to be tweaking the contrast and saturation in post production. I prefer to treat the film as if it were going to a photochemical finish, and just use the DI for colour and density. Of course, sometimes you have to add a little contrast here and there. But dialing the entire look in during DI can result in images that start to look electronic."
The main film stock was Kodak Vision3 500T colour negative film 5219. Daylight scenes were shot on Vision3 250D colour negative film 5207. For some scenes that required extra contrast and color saturation, Fuji Vivid 500T was used.
In a couple of situations, Prieto shot day-for-night, and for these he used the DI to fine tune. In one early scene, the main character steps out of darkness-shrouded woods and leaps aboard a passing train. The Tennessee location precluded much in the way of equipment. Prieto devised a shot that melded two shots together. One was a day-for-night shot in which a 24K tungsten lamp on full spot stood in for the headlamp of the approaching train. The second shot was actually done at night, with a 2K blonde in the same position. These two elements and the control afforded by the DI suite allowed Prieto to feather together a convincing night shot that maintained detail in the trees, the tracks and the actor. The DI was handled at EFilm with Prieto's longtime colorist, Yvan Lucas. Prints are being made at Deluxe Labs in Los Angeles.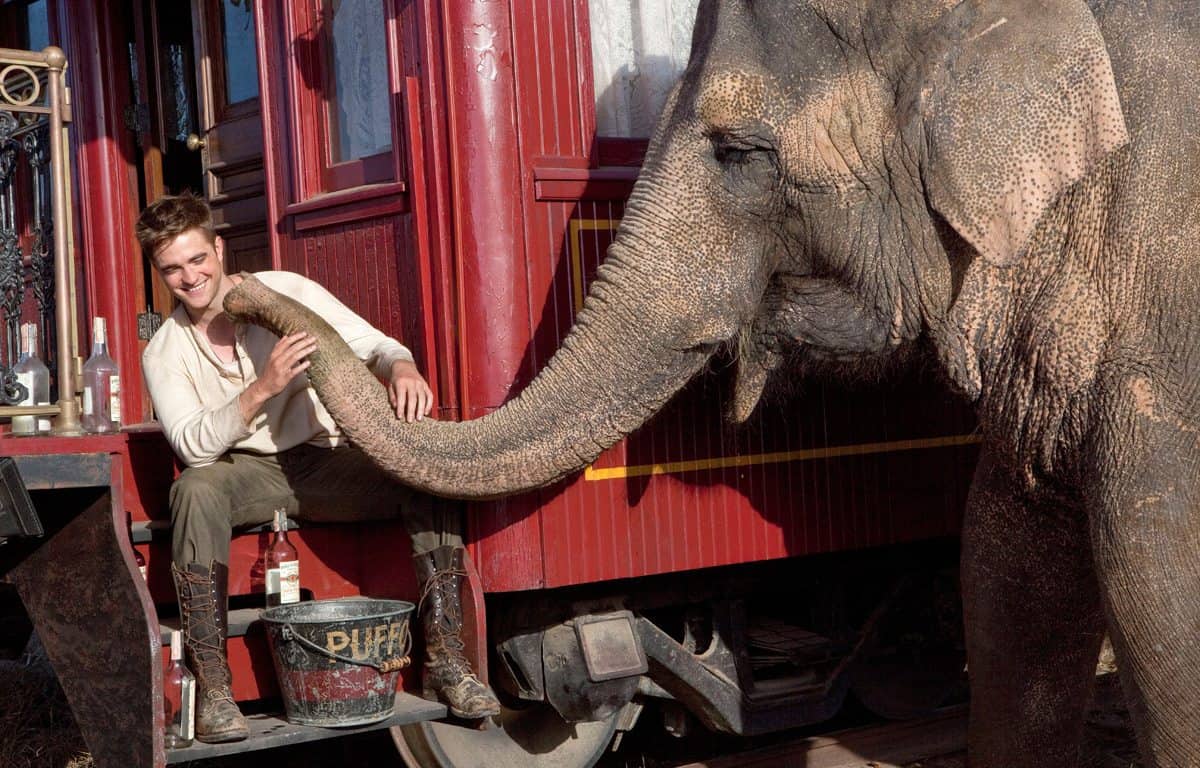 Perhaps the biggest surprise for Prieto on the film was the working relationship he had with Tai, the talented trained elephant who played Rosie, the recalcitrant star of the circus.
"I think everyone fell in love with her," says the cinematographer. "She had a certain presence, and a very tranquil energy. She could perform commands with a precision I often wish actors would have. She has very expressive eyes, and we took care to make sure the audience could see and feel that. On the day she was finished, I hugged her trunk, because I knew I was going to miss her."
Prieto is currently working with a new cast of animals on Cameron Crowe's next film, We Bought A Zoo.