Fairytale tribute
Robert Richardson ASC / Once Upon A Time in Hollywood
Fairytale tribute
Robert Richardson ASC / Once Upon A Time in Hollywood
WANT TO READ IT ALL?
Below is only a teaser, and the full interview can be found in the July 2019 issue (94) of British Cinematographer magazine.
If you purchase a year's digital subscription from just £30, or a year's all-inclusive subscription from just £64, you can read the interview in Issue 94 by clicking HERE. You will also receive access to the rest of our extensive back catalogue.
Captured on Kodak 35mm filmstocks, Quentin Tarantino's highly-anticipated, Manson murder-era drama, Once Upon A Time In Hollywood, got its world premiere in-competition at the 2019 Cannes Film Festival.
The Sony Pictures release, starring Leonardo DiCaprio, Brad Pitt and Margot Robbie, marks the director's fifth feature collaboration with Oscar-winning cinematographer Robert Richardson ASC, with all of their previous films having been shot on film too.
After a long wait, and a great deal of speculation as to whether the movie would actually be ready in-time for the 72nd edition of the festival, Cannes's general delegate, Thierry Frémaux, eventually confirmed at a press conference a few days before the festival kicked-off, that the $100m film, would be added to the competition for the Palme d'Or, stating: "Quentin Tarantino, who has not left the editing room in four months, is a real, loyal and punctual child of Cannes. Like for Inglourious Basterds, he'll definitely be here - 25 years after the Palme d'Or for Pulp Fiction - with a finished film screened in 35mm, and his cast in tow."
Indeed, the pre-screening buzz around the film, together with the clamour for seats at its debut, approached near frenzy along the Criossette. Although the movie did not win in Cannes, it garnered a host of hugely favourable reviews for Tarantino's creation of outrageous and disorientating entertainment, as well as for Richardson's dazzling cinematography.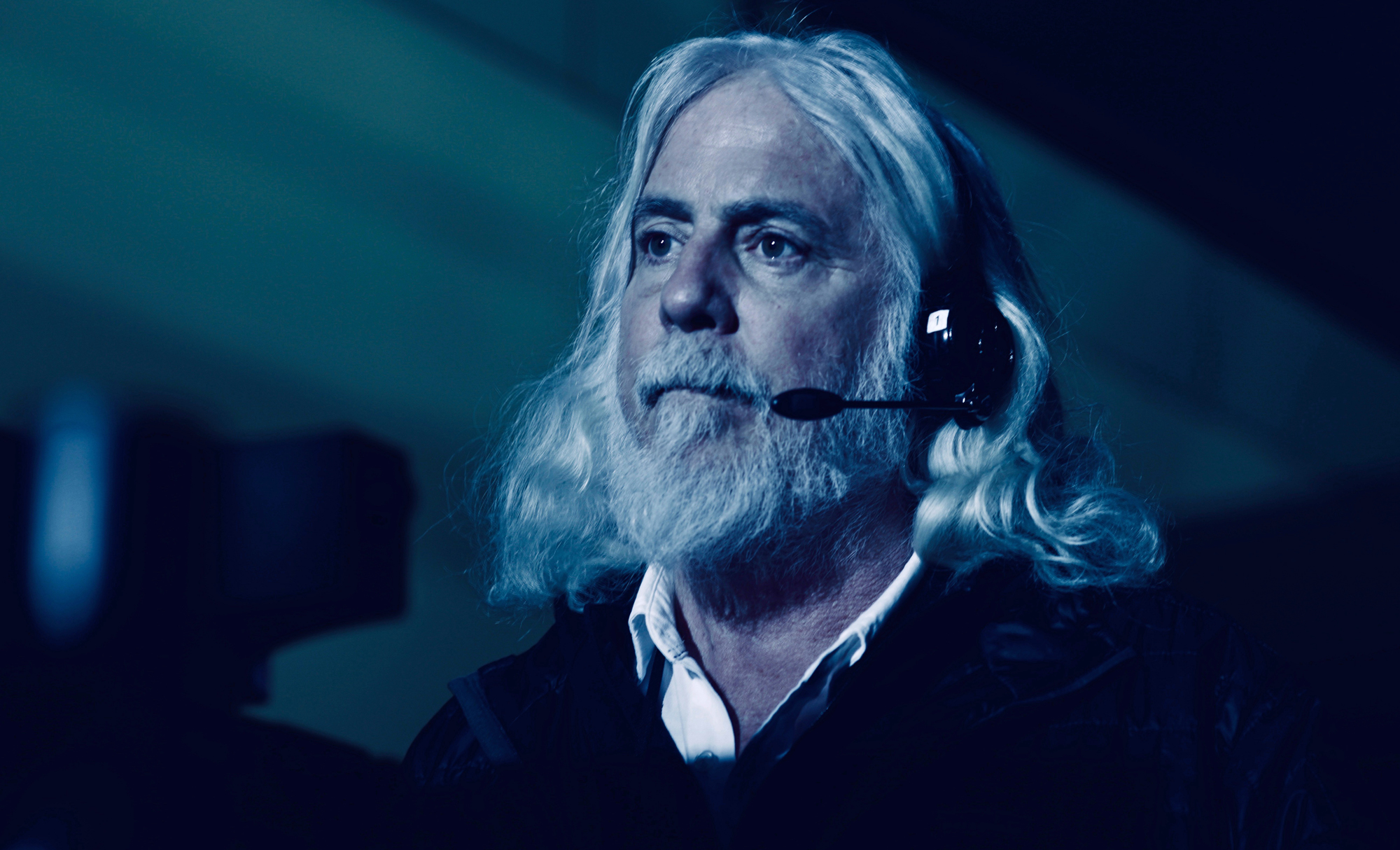 Once Upon A Time In Hollywood, follows Rick Dalton (DiCaprio), the faded star of a TV Western series, and Cliff Booth (Pitt), his stunt double and best friend, as they struggle to achieve renewed fame and success in the film industry during the final years of Hollywood's Golden Age.
However, in Tarantino's typically twisting narrative style, it turns out that Rick has a famous next-door neighbour, Sharon Tate (Robbie), the pregnant actress who was murdered along with four other people by members of the Manson Family at the home she shared, in Cielo Drive, Benedict Canyon, LA, with her husband Roman Polanski in 1969.
Once Upon A Time In Hollywood movie contains elements of Tarantino's Pulp Fiction and echoes storylines from Kill Bill, as the narrative weaves its way through different genres of film, TV show take-offs and caricatures of commercials. For example, one storyline involves Rick Dalton playing the villain in the US TV Western series, Lancer, which aired on CBS from 1968-70.
Along with its headline stars, the film also features an ensemble cast of Hollywood heavyweights and Tarantino favourites performing cameos, such as Al Pacino, Tim Roth, Dakota Fanning, Emile Hirsch, Kurt Russell and the late Luke Perry. And, as if that weren't enough, music once again forms a key element in Tarantino's moviemaking. Amongst the song choices making up the soundtrack to Once Upon A Time In Hollywood are "Straight Shooter" released in 1966 by The Mamas And The Papas, and "Bring A Little Lovin'" by Los Bravos, which became a radio hit in 1968.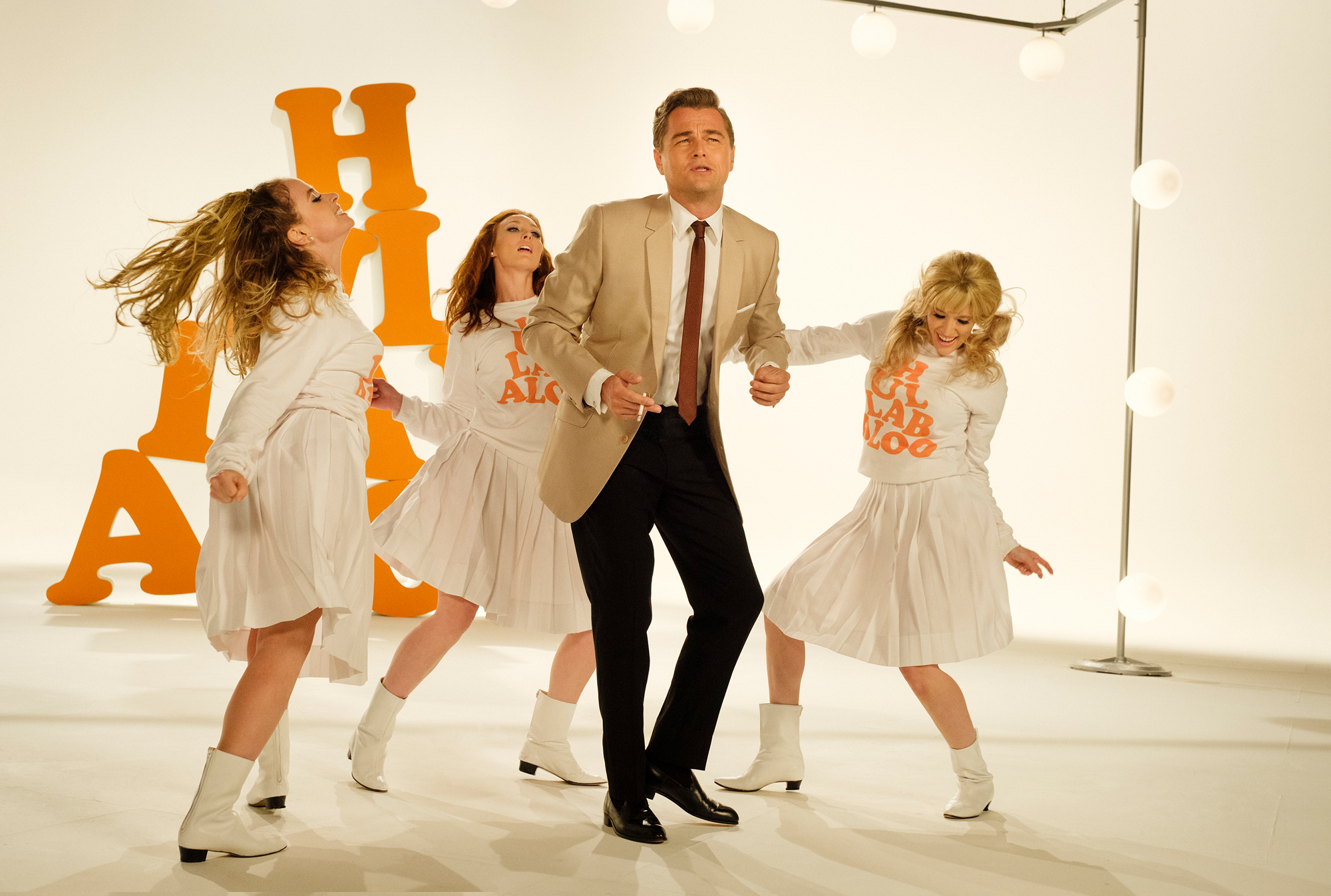 "The vastness of Once Upon A Time in Hollywood was epic in its demands. The many sequences required ranged from replicating fake Westerns in B&W to fake Westerns in colour, as well as dance sequences from television, and dark night shoots. In this respect, it was one of the most complex films I have shot, and it constantly pushed me."
- Robert Richardson ASC
Richardson is the winner of Academy Awards for Best Cinematography on Oliver Stone's JFK (1991), and Martin Scorsese's The Aviator (2004) and Hugo (2011), and was the 2019 recipient of ASC's Lifetime Achievement Award. His previous 35mm motion picture collaborations with Tarantino include Kill Bill: Volume 1 and Volume 2 (2003), Inglourious Basterds (2009) and Django Unchained (2012), with The Hateful Eight (2015) shot in 65mm film.
After a 10-week prep period, principal photography on Once Upon A Time In Hollywood started in June 2018, concluding 90 shooting days later in November. The production filmed at multiple locations around LA, including Cielo Drive, Hollywood Blvd, Sunset Blvd and Burbank, along with several LA freeways and studios in Hollywood. Production also encompassed a stint at the legendary Spahn Movie Ranch, in LA County, the home for many B-movie Westerns of the 1940s and '50s. It is also notorious for having been the primary residence of Charles Manson and his followers in the late 1960s.
"Once Upon A Time In Hollywood is not easily describable - it's very fresh, and it oscillates between humorous, serious and spooky storylines," says Richardson. "But it's very, very, very Quentin, with remarkable monologues and set pieces that are extremely personal to him."
Ron Prince caught up with the cinematographer to discover more about his work on the movie.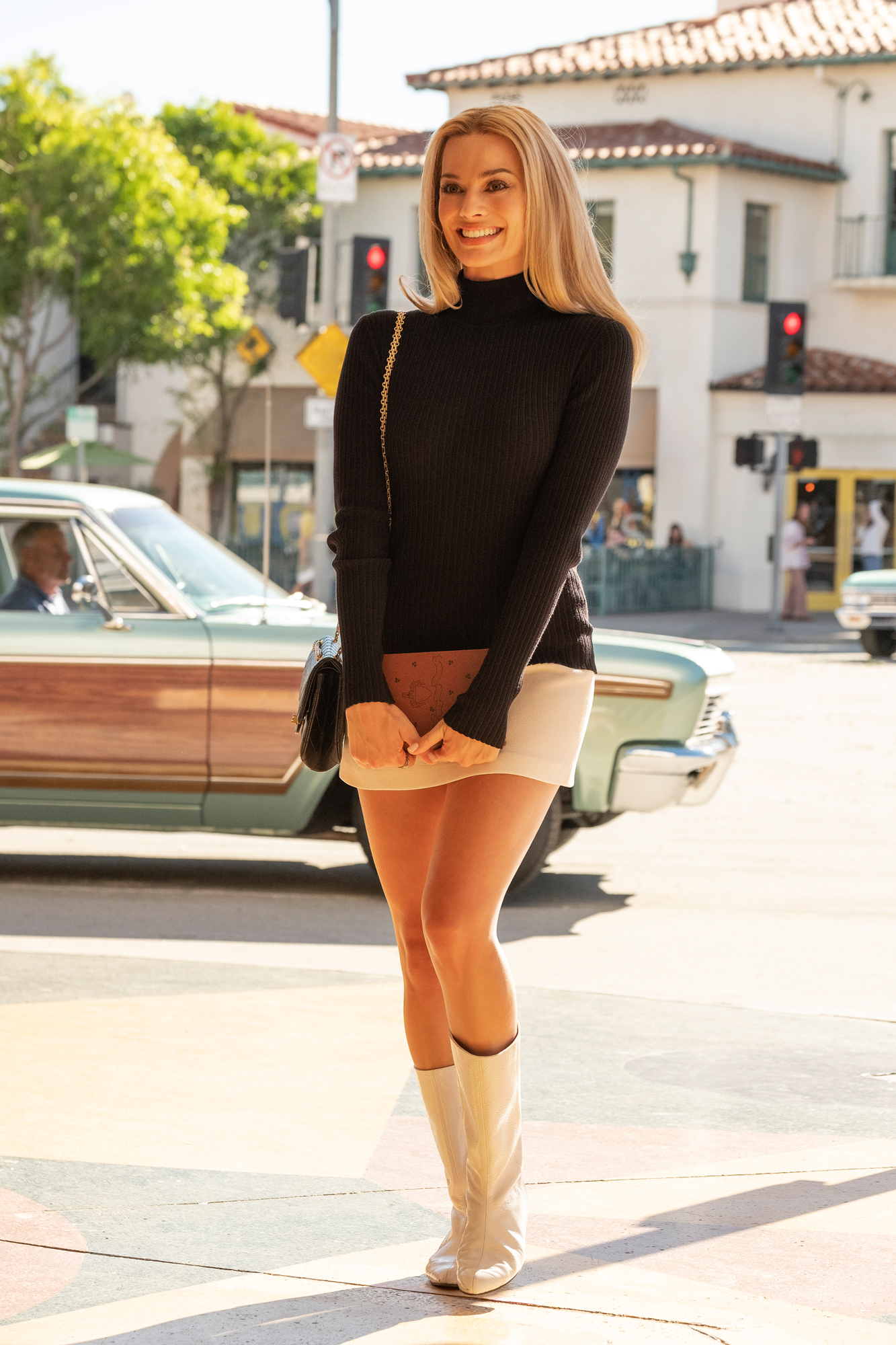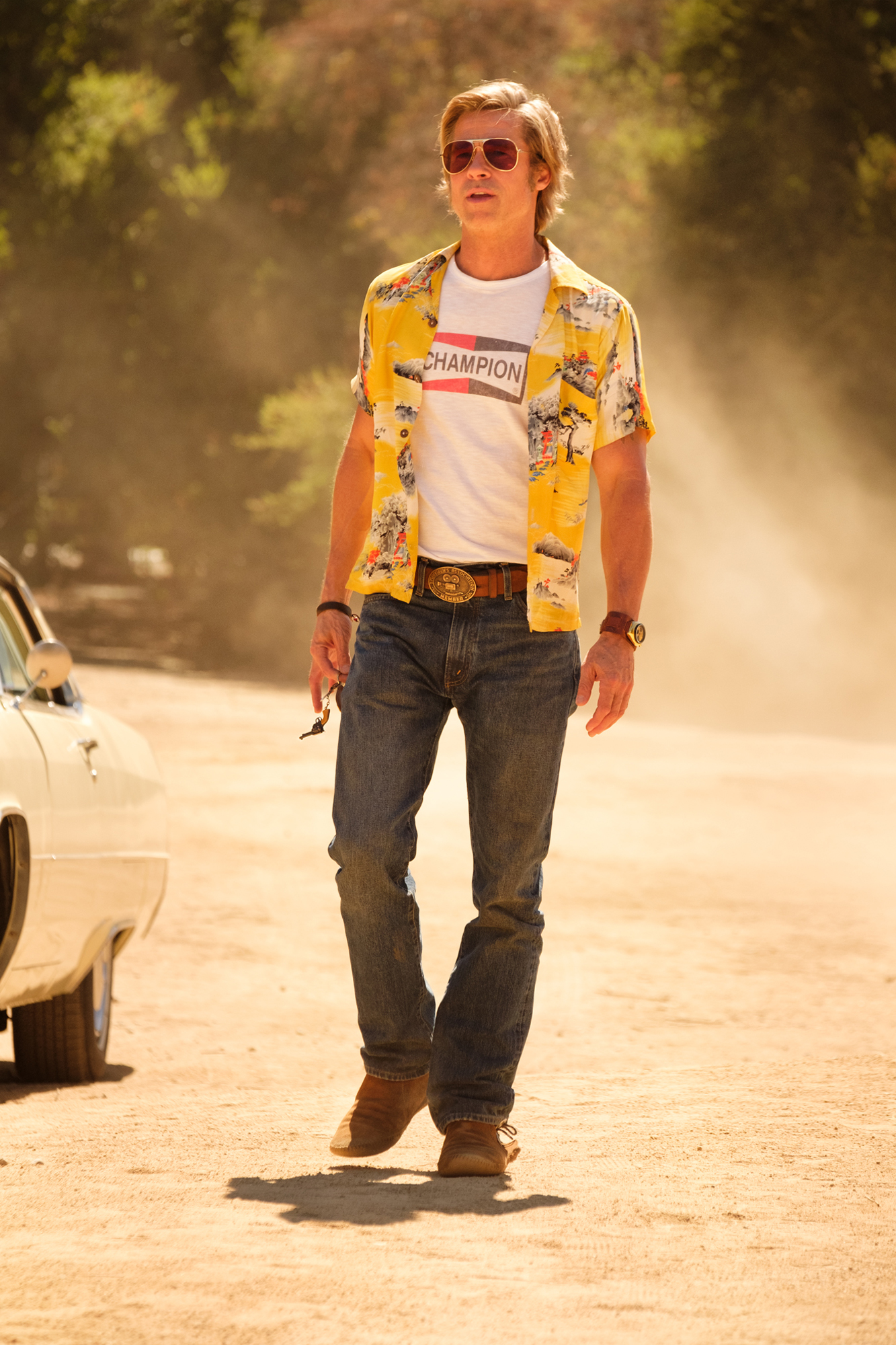 When did you first learn about this film? What did you feel about the script from your POV?
RR: I had heard hints that Quentin was closing-in on a project about the 'golden years' of Hollywood, when features like Dr. Dolittle were being replaced by such films as Bonnie And Clyde, The Graduate, In Cold Blood, Guess Who's Coming To Dinner and Hells Angels On Wheels.
That said, I had no idea of the specifics of the script. One day I was called and invited to Quentin's house. I sat in the kitchen and read the script. Quentin was nearby at all times. The script was amazing and I was mesmerised by the sheer spread and richness of the story. I took notes on the references listed - films, television shows, actors, directors, music and so on - and there were a great many of those might I add. Although, my one issue is that, he did not allow me to read the final act. Very frustrating.
When you first discussed the look of Once Upon A Time In Hollywood with Quentin how did you envisage the look of the movie?
RR: Quentin loves epic cinemascope presentation, and wanted a film that felt contemporary to 1969, with a Technicolor IB (Imbibition) style of look, that was rich and with full-blooded colour - no desaturated palette - and zooms were to be used too. The cost apart, that latter decision to use zooms pushed the film away from the 65mm film format we had used on The Hateful Eight, and over to 35mm Anamorphic. He also wanted the film to be lived-in with older time periods and sequences from Rick Dalton's old TV Westerns.
Was there any debate about film vs digital?
RR: No, there was no 'film vs digital' debate. Digital is not in Quentin's dictionary. All of our work together has been shot with Kodak film. From the very beginning, the format for Once Upon A Time In Hollywood was widescreen celluloid - meaning 35mm Anamorphic - unless we were shooting Rick Dalton's Western television series, then we were 35mm B&W, and we shot with spherical zooms mostly in 1:33. There were also two sequences, at Sharon Tate and Roman Polanski's home, that we shot on Kodak Ektachrome, one in 16mm and the other on Super8mm.
READ IT ALL
The full interview can be found in the July 2019 issue (94) of British Cinematographer magazine.
If you purchase a year's digital subscription from just £30, or a year's all-inclusive subscription from just £64, you can read the interview in Issue 94 by clicking HERE. You will also receive access to the rest of our extensive back catalogue.