Mover, not shaker
Innovator / Rizwan Wadan / Mr Helix
Mover, not shaker
Innovator / Rizwan Wadan / Mr Helix
All images: ©Pixeleyed Pictures
Rizwan Wadan of Mr Helix is a self-taught technician with a passion for providing solutions that extend far beyond revolutionising the way shots are stabilised.
From TV hits like Luther to award-winners like The Favourite, as well as the upcoming Artemis Fowl, cinematographers have found the Helix electronic camera stabiliser and the Exhauss Exoskeleton more versatile and quicker to deploy than other supports.
"With the exoskeleton combined with the Helix it's like a remote head and a portable jib," says its designer Rizwan Wadan, the director of Mr Helix. "You've got the camera in your hands. All other gimbals have a frame that connects to the tilt. On the Helix the tilt handle is at your right hand - you don't have a frame connected to it. You control the headroom with your right hand, and in a nodal position, you just rotate your hand and then the camera tilts. The exoskeleton arms take the weight away. When used on a dolly it allows you to get additional movement like you've never been able to get on a dolly before."
"We used the Helix system on Artemis Fowl to move the [Panavision] XL2 in ways that we knew could not be done in any other way," says Haris Zambarloukos BSC GSC. "We segued effortlessly from a camera on the back of a bike to a wire shot, or from sweeping handheld to crane shots, all fast paced and dynamic, and all on 35mm. It is a no-compromise approach to shot design and execution. The support and prep from Rizwan and his colleagues were second to none; it really felt that every impossible thing we thought of became a passion project for them."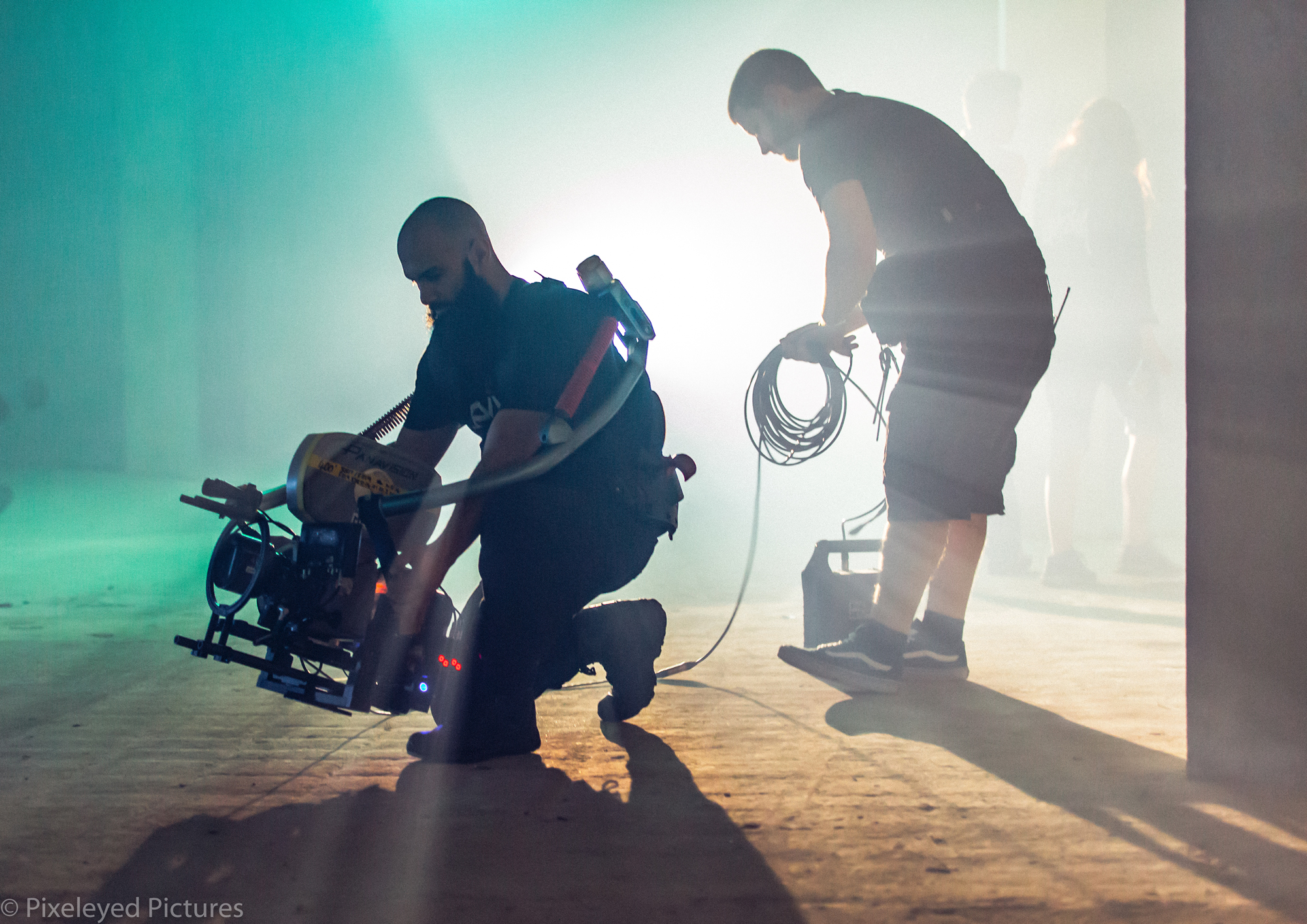 Though well-versed in the language of film, Wadan didn't have a traditional filmschool education. His background is what first set him on his career path, however, born from a desire to change the image of Islam and Muslims in film - and wider British society.
"I'm Muslim, a first-generation immigrant," he says. "England is my home, and to see how our relationship and society is deteriorating is something that hurts me."
Self-taught by cramming online Linkedin tutorials over two and half years, he started to make some money from photography and commercials. When gimbals started appearing, he saw the potential of the technology for DSLR video and got work doing R&D with developer Flyonix. "The whole stabilisation thing was just something I became obsessed with," he says.
When Flyonix moved out of the gimbal business, Wadan was hired by the technical department of the UK distributor of the Letus, a stabiliser that could take a stripped-down Red camera. He began to see from an operator's perspective that something more was required, and the Helix system was born.
"What I was hearing at the shows from the professionals is that they wanted cine lenses, Teradek, mattebox and monitors on the camera [on the Letus]," he says. "The first thing was to perfect the design so it could take proper cameras, to have all the outputs to power the camera and all the accessories, take the weight, but at the same time give the operator control of pan and tilt and roll."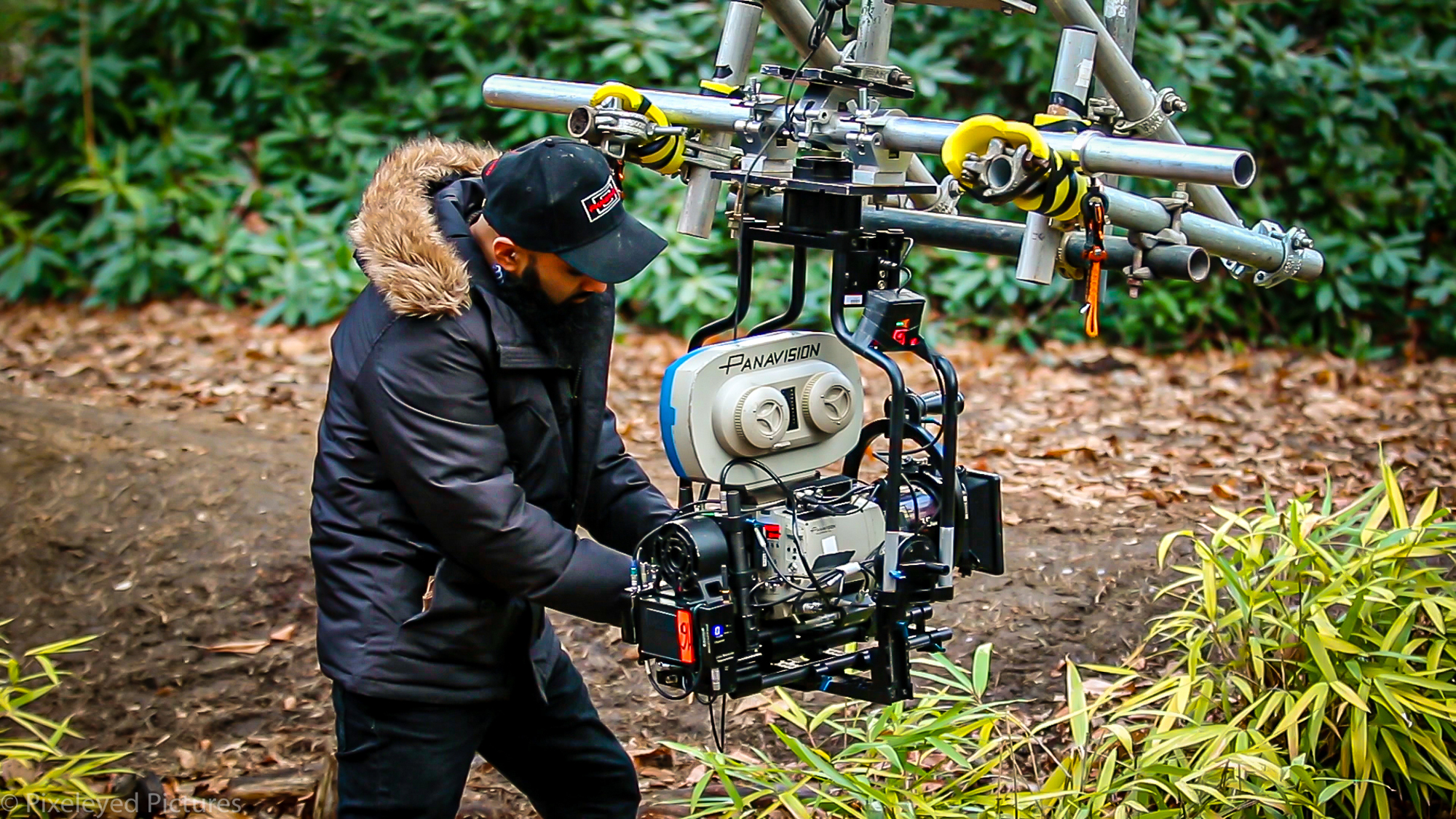 A version of Helix was first used about five years ago on the BBC's Luther by DP John Conroy ISC, who praised its small footprint, ease-of-use and facility for more natural movement.
"We stabilised the Alexa M - a grip was wearing the brains and John was operating it," says Wadan. "The combined weight of the system was about 15kg, including the ARRI Master Primes and all the accessories like the Teradek."
From here, Wadan spent more time on development, along with a move to ARRI Rental.
"I worked with Dean Amor and with the head of technical at the time and they opened up doors for me," says Wadan. "For two years I kept on developing the system, where we redesigned the front support ring with the help of John Duclos at ARRI Rental which helped to make it possible to take bigger cameras. When the Alexa 65 came out, I did a lot of R&D on Rogue One. I managed to stabilise it and get it to work. But we hadn't yet worked out a way for an operator to be able to carry the whole system. So that's where the exoskeleton technology came about."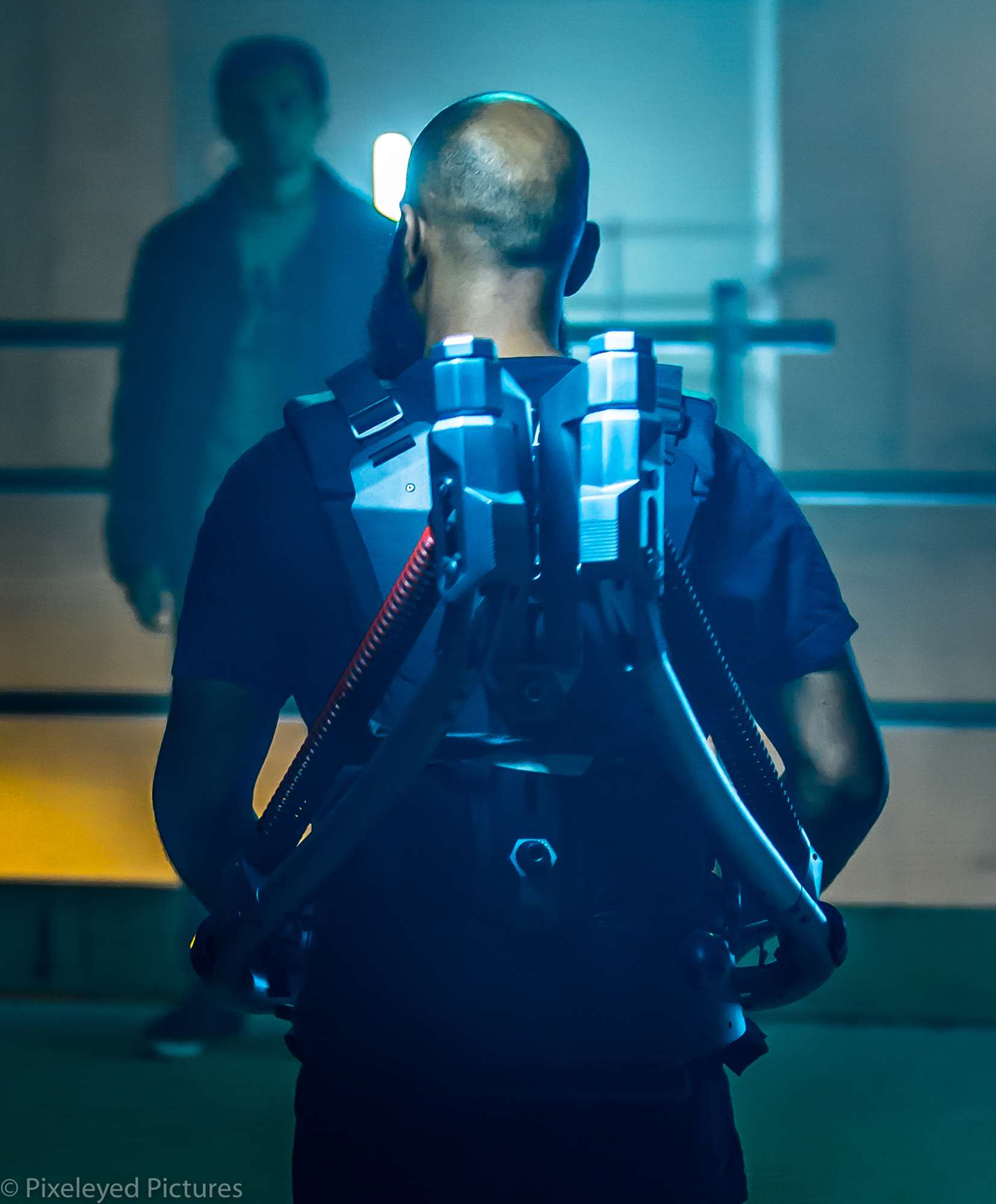 "Robbie [Ryan] says he was able to place, position, stabilise and use the film camera in ways on The Favourite that he couldn't with any other piece of kit in the industry."
- Rizwan Wadan
Wadan then moved to Panavision to stabilise the Panavision Millennium XL2 35mm film camera so that it could be used on The Favourite.
"One of the challenges was with the film magazine at the top, it's quite top-heavy for a gimbal so we had to figure out how we could get it to be balanced," says Wadan. "I spent about a year in R&D to try and get it working and customise a few things on the system."
Comprising part of the Oscar-nominated cinematography by Robbie Ryan BSC ISC on The Favourite were shots using Wadan's customised solution, which offered a really up-close-and-personal view of the actors. It could be rigged for stabilised shots within a horse-drawn carriage, sent off on a tracking vehicle behind a horse, or deployed with Ryan in the exoskeleton to shoot 'handheld' among trees in a forest.
"We were able to give Robbie this 24.5kg camera with the exoskeleton arms taking the weight," Wadan explains. "Robbie was able to fly the camera 180° left and right and be very quick because there's no real weight. It allowed him to use it like a portable jib in his hands that he could control and move at a very fast pace."
Wadan and his team also adapted a doorway dolly by taking off the exoskeleton arms and fitting Helix to the dolly with a custom mount that attached to scaffold tubes - Ryan was able to swing the camera 280° around the dolly from left to right.
"Robbie says he was able to place, position, stabilise and use this film camera in ways on The Favourite that he couldn't with any other piece of kit in the industry," says Wadan. "And that currently is still the case."