Long haul traveller
Meet the New Wave / Rina Yang
Long haul traveller
Meet the New Wave / Rina Yang
Filmography (so far): commercials for brands including Nike, Apple, Under Armour, Netflix, Lexus, Rimmel, Shiseido and Uniqulo. Music videos for Kendrick Lamar, FKA Twigs, Vince Staples, Loyle Carner, Rita Ora, Charli XCX, Dua Lipa and Emeli Sande… amongst others.
When did you discover you wanted to be a cinematographer?
When I was in my second year at film school, I worked as a runner on a short film, and saw a female DP working. I didn't realise until that moment that a woman could be a DP.
Where did you train?
My mum made me do all sorts of classes from when I was three until I turned 15 – painting, classical ballet, piano, jazz dance, etc.. Film study wise, I went to the Met Film School and did a BA.
What are your favourite films, and why?
Fargo (1996, dirs. Joel & Ethan Coen, DP Roger Deakins CBE BSC ASC) – this was the first Coen Brothers film I ever saw. I love the story, characters, actors and cinematography by Roger Deakins.
My Neighbour Totoro (1988, dir Hayao Miyazaki, DP Hisao Shirai)­ – I grew up watching Hayao Miyazaki's films and they taught me a lot about storytelling. This is one of my all time favourites.
Tokyo Story (1953, dir. Yasujirô Ozu, DP Yûharu Atsuta) – for its universal and timeless theme and subject.
Chunking Express (1994, dir. Wong Kar-Wai, DPs Christopher Doyle & Wai-Keung Lau) – this is the first film I saw shot by Christopher Doyle. I love its energy and texture.
What's the best advice you were ever given, and from whom?
"Care, but not too much!" I cannot remember where I read this, but it cheers me up when things aren't going well with a project, and it also reminds me that there's life outside work. I always prioritise work, but as I get older I begin to realise that family, friends and time by yourself are also valuable experiences which give inspiration to grow as a human-being and a DP.
Who are your DP/industry heroes?
Bradford Young ASC – for his philosophical approach to cinematography.
Hoyte Van Hoytema FNF NSC – for his work on Let the Right One In (2008), and his commercial work.
Conrad Hall ASC – for his work on American Beauty (1999).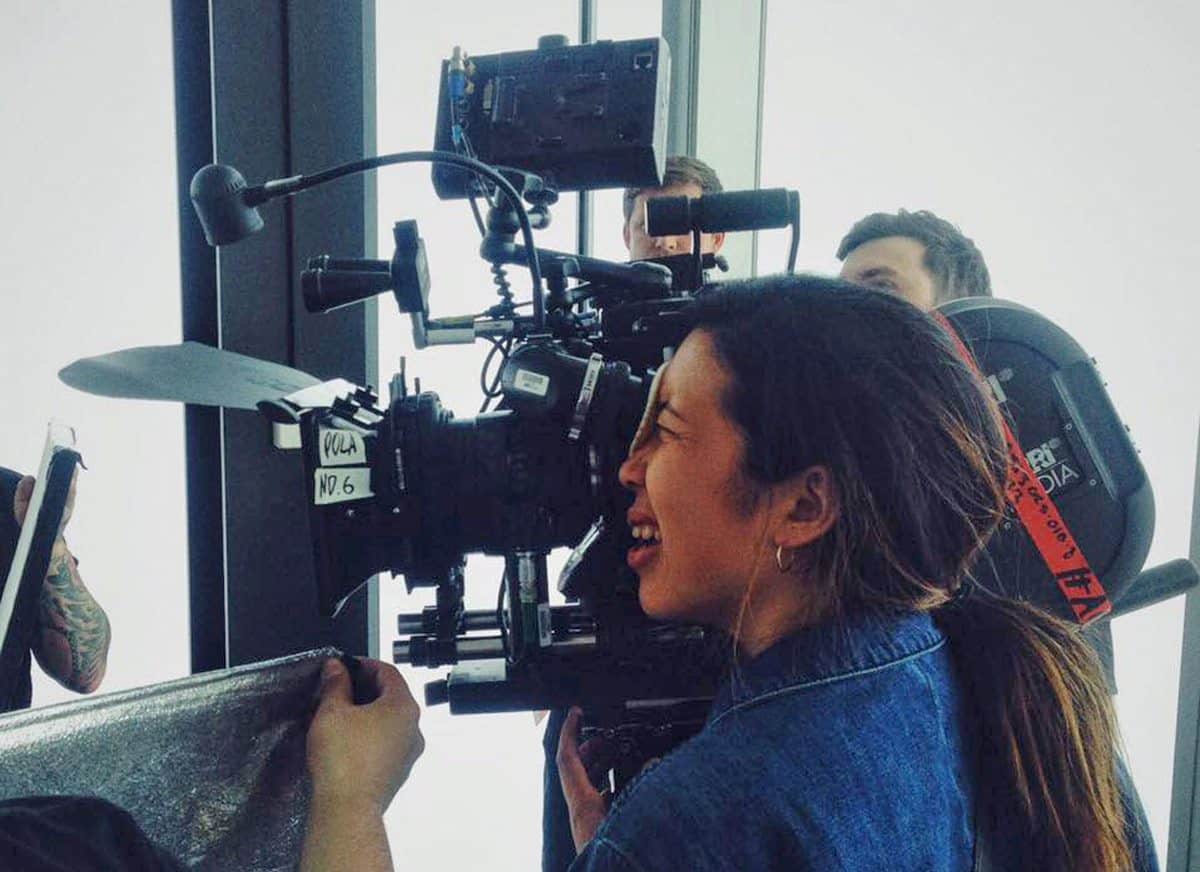 "I always prioritise work, but as I get older I begin to realise that family, friends and time by yourself are also valuable experiences which give inspiration to grow as a human-being and a DP."
- Rina Yang
Have you won any awards or received any nominations?
Every short film I've shot in the last few years was nominated for and/or won several cinematography awards – all thanks to the big support from the rental houses and my crews! I've also won best cinematography awards for music videos.
What's your proudest moment?
When you see what you'd visualised in your head come together on-screen.
What's the worst knock-back/rejection you ever had?
When you spend so much time and energy on a project you believed in and the shoot gets cancelled, pushed (and can no longer do it) or canned after shooting.
What have been your best/worst moments on-set?
Best: having a laugh with my crew and director (and making something good with them).
Worst: when you're ill (we're only human!), but you've just got to carry on and deliver, and act like there's nothing wrong, because you don't want your team to worry.
What was the biggest challenge on your latest production?
Shooting in Mexico on stage with no air conditioning! We had 500 people on-set, and the set was huge. We couldn't get enough SkyPanels locally, so I had to light with 300Kw+ worth of tungsten, gelled with different colours for lighting cues for Phantom shots. It got very sweaty.
Tell us your most hilarious faux pas?
Shooting in very hot and humid conditions in Dominican Republic, the local crew were downing this pale white liquid, which I thought was a hydration drink. So I had a big glass, but turned out it was like Red Bull on steroids with amphetamine. I spent the rest of the day with my heart racing like crazy. I've only drunk bottled water on a foreign set since then.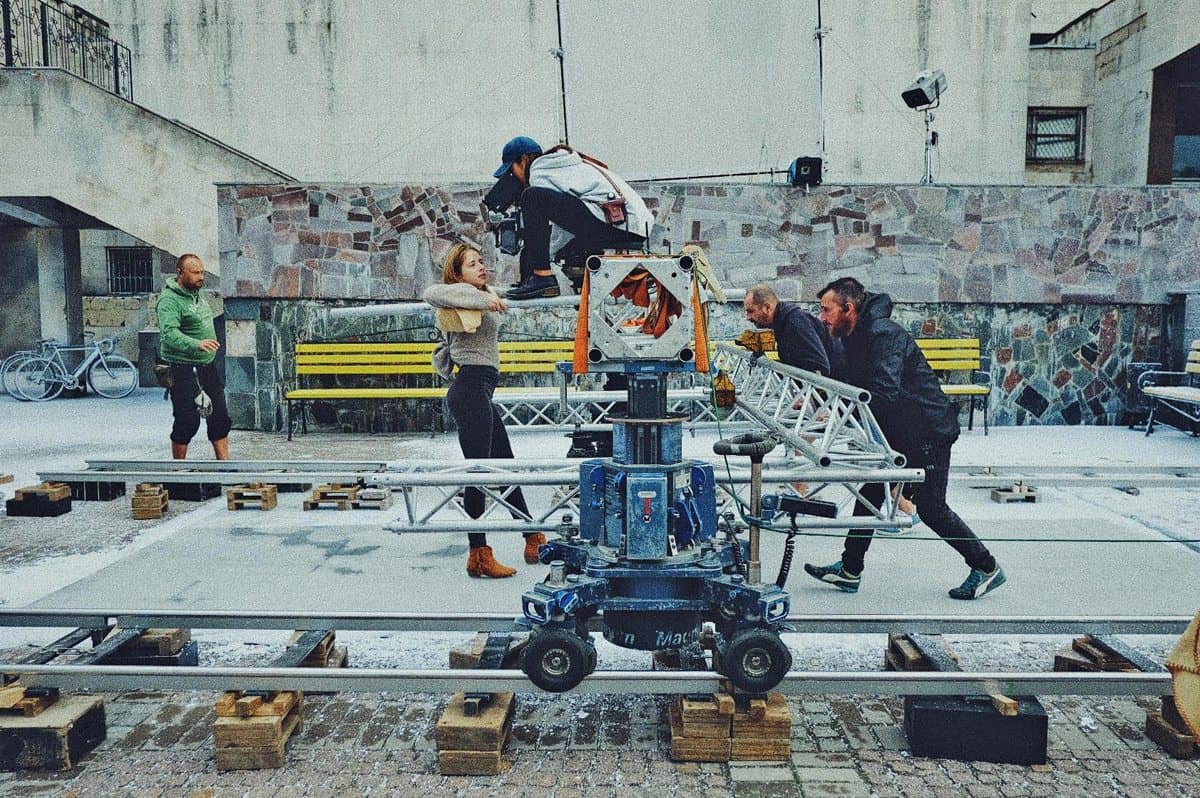 Away from work, what are your greatest passions?
Sleeping-in and eating nice food.
What one piece of kit could you not live without?
Laser pointer and light meter.
Which films are you most proud of to date?
Lost Youth, which I shot in Tokyo.
What's the weirdest place you've ever shot in?
A steam sauna, where we all had to be naked, including the director.
What's the hardest shot/thing you've had to light/frame?
Anything that is void of emotion, motivation or story and creatively uninspiring.
Tell us your hidden talent/party trick?
I can fall asleep anywhere, anytime, and I very rarely get jet-lag.
In the entire history of filmmaking, which film would you love to have shot?
Spirited Away (2001) by Hayao Miyazaki – it's an animated film, but the composition, camera movements and lighting are beautiful and imaginative.
What are your current top albums?
Kendrick Lamar – DAMN.
Tell us your greatest extravagances?
Uber, sushi, cocktails and data roaming.
What's the best thing about being a DP?
Getting to work with, and being inspired by, talented people. You learn a lot from every single crew and production team member.
What's the worst thing about being a DP?
Feeling like you're on an endless journey in a treasure hunt. The thirst for validation, opportunity, challenges, having self-doubts and disappointments.
Give us three adjectives that best describe you and your approach to cinematography?
Dedication. Collaboration. Serendipity.
If you weren't a DP, what job would you be doing now?
I'd be an unhappy jobless person, and would never get out of bed.
What are your aspirations for the future?
To keep working… and progressing, ideally on projects that are inspiring, working with people I enjoy collaborating with.