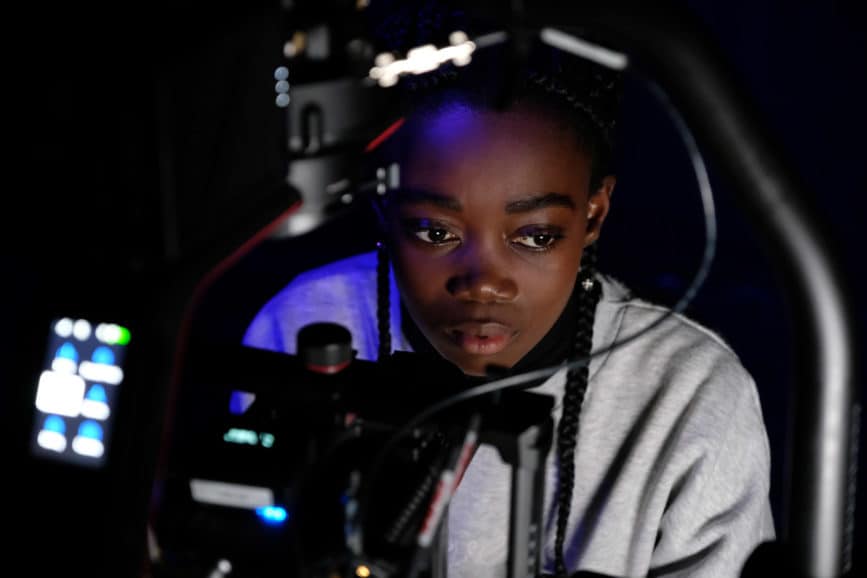 The film and TV industry is a Catch-22 for many aspiring filmmakers but the challenges double for anyone wanting to break into the business from an underprivileged background. How can you attract the attention of producers, commissioners and agents without an initial credit or a leg up from film school?
Closing that gap has been the twenty-year mission of Resource Productions, a social enterprise and production company which has just shot a new BBC drama with an almost entirely Black crew.
"Our main mission is to enable social change though film, art and technology and to diversify the creative industries," says Resource Productions' co-director and CEO, Dominique Unsworth MBE.
The not-for-profit organisation tries to affect that kind of change in three ways: outreach and engagement, training and development and in-house production.
"We try to find adults or young people with a potential talent and to identify them before they are even aware themselves about what the creative industries are," Unsworth explains. "We work with any under-represented demographic whether that's a particular cultural community, faith-based community or someone from a deprived area of the UK. We work very specifically around different localities where there are opportunities to connect with studios or the industry.
"Once we've identified that potential skill or talent we work with those individuals in training and development. That's where we first started working with VMI. We used to hire their kit to teach people how to use lenses, for example, or cameras and dollies so that when they went onto a film or TV shoot they were equipped with a greater understanding and therefore didn't feel alienated."
Resource Productions began to make their own content when they found that a lot of the talent they had trained then struggled to get their first broadcast credit or first paid contract as a freelancer. Its first production, Paperchain made in 2003 for BBC Blast, aired on BBC2 and for which VMI supplied discounted kit.
"VMI has supported us in everything we've done for the last 21 years," Unsworth says. "So many of those we've trained wouldn't have otherwise had access to the level of equipment that VMI have given us."
Some of the crew on that show have gone on to very successful careers, notably cinematographer Leigh Alner who shot the feature Across The River and Mission to Lars, a feature documentary about the Metallica drummer.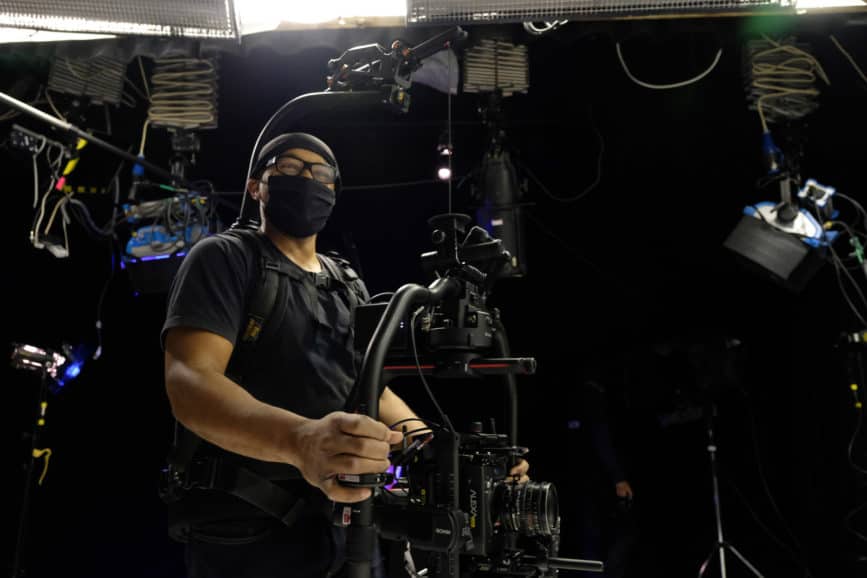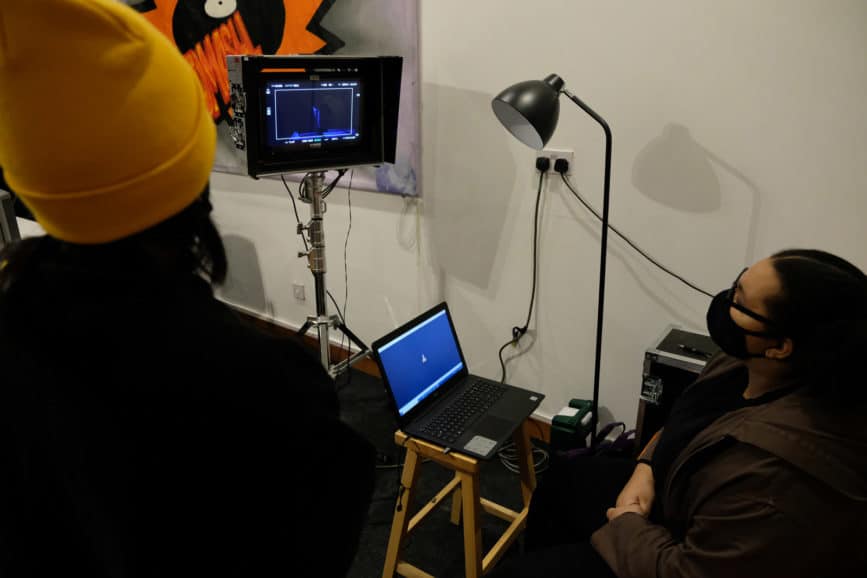 Resource's latest project is for BBC Arts and is led by Adekemi Roluga, a young Black filmmaker who previously made the animated short Fragments. Breathe (working title) is her first paid commission and a response to the Black Lives Matter movement that reignited following the murder of George Floyd last May. The drama is filtered through the experiences of different Black and ethnic minority characters who suffer aggression or micro-aggression on a daily basis.
Shot under Covid-safe protocols at Fleetwood Film Studios in Berkshire at the end of last year, the film is currently in postproduction. It is part of BBC New Creatives; a talent development scheme giving artists aged 16-30 the chance to develop their technical and creative abilities on commissions broadcast on BBC platforms.
Unsworth and Roluga enticed DoP Sean Francis (A Song for our Fathers), one of a handful of professional Black British cinematographers, to join. He waived his normal fee in order to teach the crew, including lighting technician Matthias Djan, how to use the kit. Sound recordist Michael Ademilua also waived his fee in order to participate and share his expertise.
"Nearly the entire crew are Black or from under-represented groups and are predominantly based outside of London," explains Unsworth. "We had a whole team of less experienced crew shadowing the experienced pros like Sean and Michael. These films are really important for newcomers to gain credits but the kit that VMI supplies is often the only opportunity that people like Leigh Alner in 2003 and now people like Matthias will get to use this type of equipment."
The kit, specified by Francis for Breathe, included ARRI Alexa MINI, a set of Zeiss Superspeed MK II primes, Angenieux Optimo 28-76mm T2.6 PL zoom and a DJI Ronin 2. This was accompanied by a full range of adapters, power, cables and HD 7″ TV Logic monitor as well as Teradek Bolt Pro wireless recorder and ProSup Tango Slider kit.
"VMI supplies us with heavily subsidised equipment for four productions a year, meaning that there are more than 100 individuals each year having direct contact with high end drama and feature film equipment," Unsworth says. "Getting this hands-on familiarity with such kit means they then do not feel over-awed or inexperienced when they go onto a really big production."
She adds, "We could easily shoot all of our films on the kit we have in-house or on very low-end equipment – which would be cheaper for us and less hassle for VMI – but that's not what our programs are about.
"We're about making sure there's no barrier to entry. If other people, through family or friends, can afford to hire high quality kit or if they can fund themselves through film school then they are going to have a much better chance of getting into the industry. If you don't or can't you're going to be stuck with a mobile phone or a low-end camcorder and you're never going to be able to understand how the camera or lighting department really works or what it means to be a grip.
"If we are to train up the workforce of the future and if they're to transition into the mainstream industry they need access to this quality of kit. The value of our relationship with VMI goes far beyond the generous loan of the kit."
BY ADRIAN PENNINGTON