That the BBC has ordered a second series of drama Doctor Foster is hardly a surprise. It drew an average weekly audience of 8.2 million across the series, and the finale was watched by 10.1 million, making it the highest-rating drama episode for the BBC since Call The Midwife. Produced by Drama Republic, and written by Laurence Olivier Award-winning playwright Mike Bartlett, Doctor Foster stars Suranne Jones as Gemma Foster, a doctor who suspects her husband of having an affair and sets out to find the truth.
What may be a surprise is that the show was the UK drama debut for the Panasonic VariCam 35, given the natural history heritage of previous generations of the camera. The third-generation VariCam 35 utilises a new, Super 35mm MOS sensor for 4096 x 2160 (17:9) image capture, with 14+ sensitivity stops of latitude and a base ISO rating of 800. Unlike other cameras, however, it has a second native base of 5000 ISO, opening up shots and locations previously unobtainable whilst capturing high-contrast, wide dynamic range imagery.
"I did a side-by-side test with the Alexa, Red Dragon and the VariCam, followed by an identical grade," said director of photography Jean Philippe Gossart. "I was looking for some texture, with a cinematic image suitable for the drama. The challenge with 4K is that it can be too sharp. I found that there was some noise in low light on the VariCam 35, but nothing that you wouldn't expect and nothing that couldn't be taken away in the grade."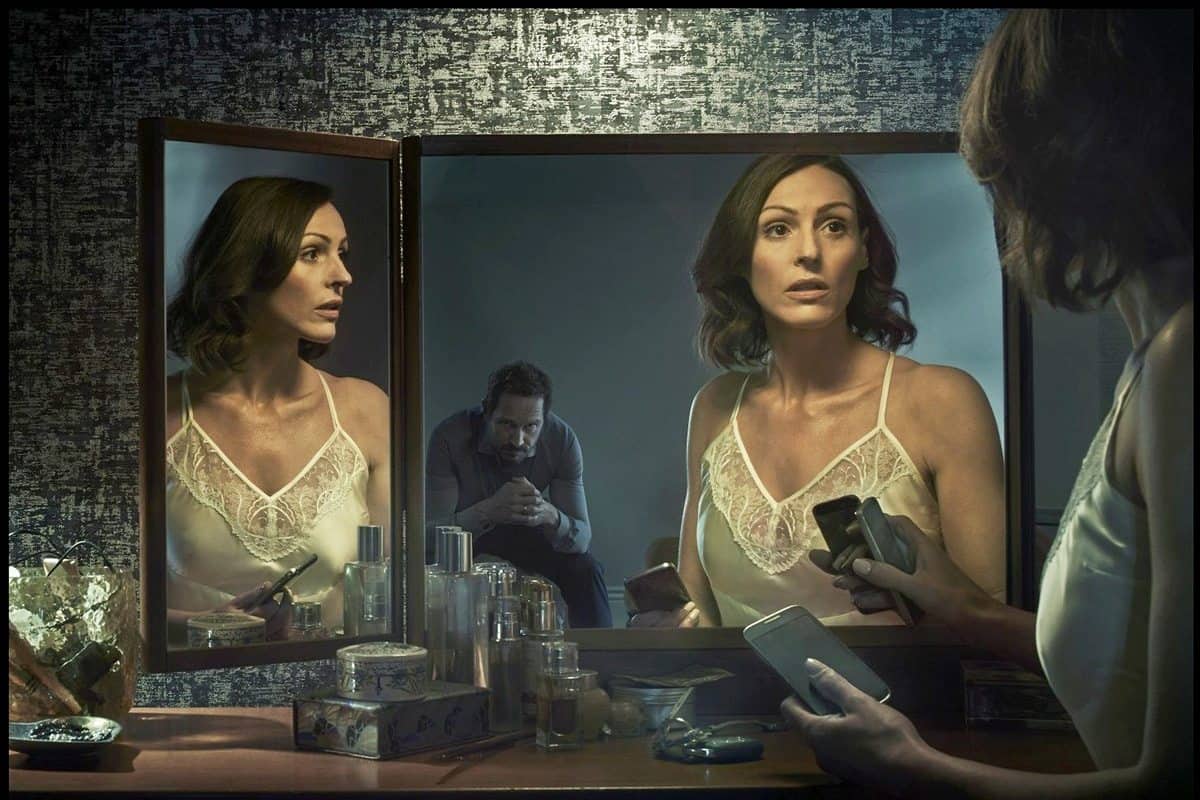 "Joel Devlin, the DP on the last two episodes of the show, used the 5000 ISO rating on some night shots on a beach, with very little ambient light. Aside from that we used the native 800 ISO, because it was more natural in a drama situation," added Gossart.
Christine Healy, line producer on Doctor Foster, commented, "We were working with a very new camera and it was touch-and-go for a while as to whether the VariCam would stay on set. We're very glad that we persevered because, once a few small technical bugs were ironed out, the production team was very happy with the camera and proud of the result. The images are perfect for drama. We were able to reproduce skin tones faithfully and the colours are warm and pleasing."
At IBC 2015, Panasonic launched a 20m extension cable so that the recorder and camera head can be split apart, making the VariCam 35 suitable for use in helicopters, cranes and cars. The camera also supports ProRes 4444, allowing up to 60fps in HD. A new PreREC function ensures that camera is rolling before an operator selects record, particularly useful in wildlife production. Other upgrades include Codex V-RAW recorder and playback, Anamorphic lens support as well as image flip-flop functionality.