Sticking to the story
Meet The New Wave / Laura Bellingham
Sticking To The Story
Meet The New Wave / Laura Bellingham
Filmography (so far): Campaigns for Samsung, Currys and Nikon. Numerous promos and shorts including Hackney Lullabies  (2011), The Line  (2014) and Fist  (2016). Shooting first feature this summer, entitled Kill Her Witch  (dir. Faye Gilbert).
When did you discover you wanted to be a cinematographer?
When I was little I liked both writing stories and stills photography. Growing up the implicit message was that a job would require me to choose between one or the other. But, for me, these parallel interests came together in cinematography.
Where did you train?
After studying English Literature at York, I spent a year snowed-in at the European Film College in Denmark, where I shot probably two dozen short films. I then went to the NFTS in Beaconsfield.
What are your favourite films?
La Belle Et La Bête (1946, dir. Jean Cocteau, DP Henri Alekan) – for it's magical and luminous B&W cinematography.
Don't Look Now (1973, dir. Nicholas Roeg, DP Anthony Richmond BSC) – groundbreaking visual storytelling.
The Piano (1993, dir. Jane Campion, DP Stuart Dryburgh NZCS ASC) – showed me how imagery can be driven by the emotional state of a character.
Heathers (1988, dir. Michael Lehmann, DP Francis Kenny) – I just love it.
What's the best advice you were ever given?
"Never lose sight of your vision" from Brian Tufano. "Be considerate" from my grandmother. And… "There's no point getting what you want at the expense of others. No one is bigger than the project."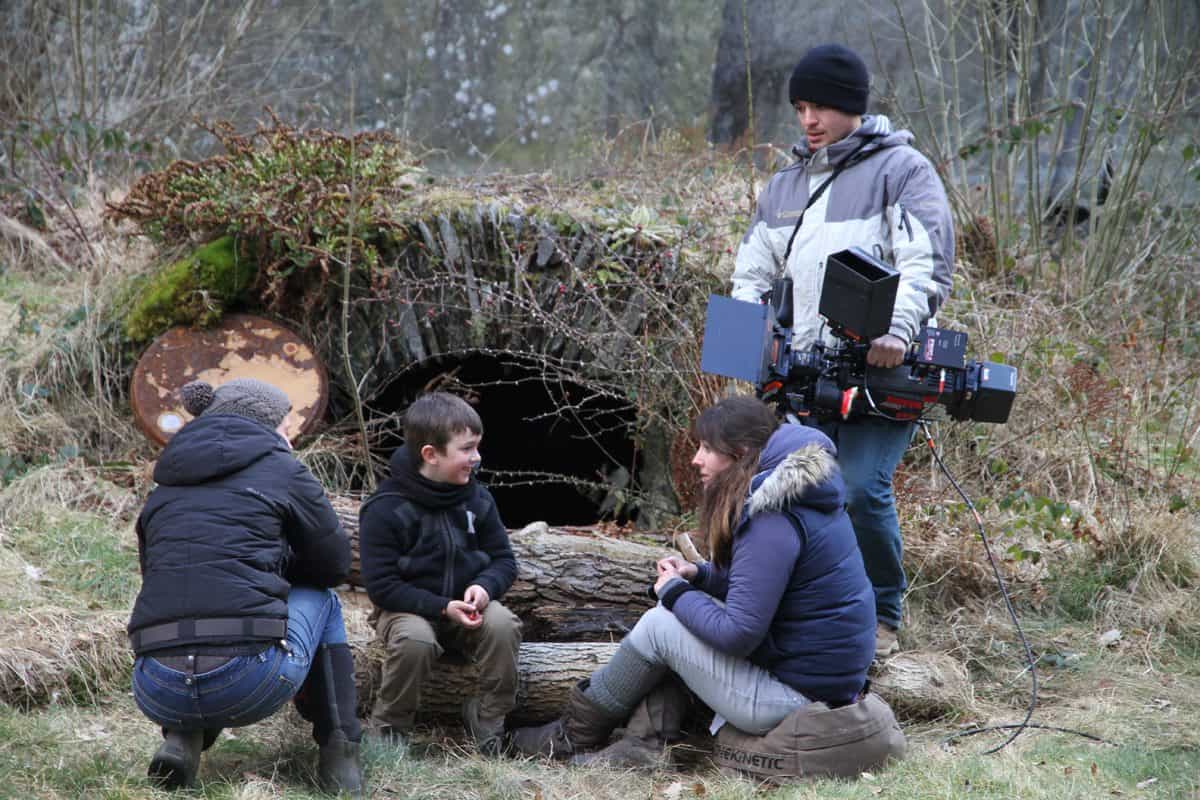 Who are your DP/industry heroes?
Stanley Cortez for his visionary work on Night Of The Hunter (1955).
Dante Spinotti AIC ASC for The Last of the Mohicans (1992) and Heat (1995) two films that I saw around the time I began to understand the impact of the cinematographer's role.
Robbie Ryan BSC for his earthy, hands-on approach.
Stills photographer Lee Miller for her fearlessness.
Have you won any awards or received any nominations?
My short films and promos have won/been nominated for various awards at festivals worldwide including Berlin, LSFF, SXSW, LAFF and BAFTA Scotland.
What's your proudest moment?
There are many moments of satisfaction, and then the goal posts shift and your expectations of yourself and your work become greater. It's always in flux.
What's the worst knock-back/rejection you ever had?
Getting within a hair of shooting my first feature in the past with my favourite writer/director, only to have the funding pulled at the last minute. It's happening now though!
What have your best/worst moments on set?
Worst: Making a film about a girl's refuge centre in a Kenyan town and as horrible events unfolded realising we might be putting our subjects (and ourselves) in danger simply by being there.
Best: Spending time with the girls on that same job, learning to cook chapatis, a sunrise on a beach in Mombassa. Being on my first job big enough for a catering truck. Anytime you feel like you've done justice to a story and people get a thrill out of your images.
What was the biggest challenge on your latest production?
A greenscreen shoot, lighting people to composite into entirely CGI environments. A fascinating technical exercise, if a little dry.
"When I was little I liked both writing stories and stills photography. For me, these parallel interests came together in cinematography."
- Laura Bellingham
Tell us your most hilarious faux pas?
A notable, cringeworthy moment was attempting to light a handsome A-list actor with no more than a redhead at my disposal in a glass-walled penthouse on a blistering day in Barcelona. Due to a problem with the local rental house I didn't even have a roll of CTB. Needless to say, eyebrows were raised.
Away from work, what are your greatest passions?
My family, cooking, reading stories, writing stories.
What one piece of kit could you not live without?
A piece of muslin, an emergency stash of fruitbars in the camerabag, and my talented crew.
Which films are you most proud of to date?
The Line – the sense of place we created with very little resources won us the Microwave commission. Hackney Lullabies – which won the Berlin Today Award. Tears – the film I directed and shot for Nikon's 100th anniversary.
What's weirdest place you've ever shot in?
In Chernobyl's uninhabitable Exclusion Zone, where we tracked wild Przewalski horses and other animals through the abandoned villages and towns. I had a lightmeter in one hand, a geiger counter in the other.
What's the hardest shot/thing you've had to light/frame?
An interactive, 360-degree music video before the 360 thing took off. How do you hide light sources when the viewer can choose to look in every direction? We received an MVA nomination for our efforts but unfortunately lost out to Bob Dylan.
Tell us your hidden talent/party trick?
Currently attempting to master a headstand in Yoga. I'll get back to you on that.
In the entire history of filmmaking, which film would you love to have shot?
Badlands (1973, dir. Terrence Malick, DPs Tak Fujimoto, Stevan Larner &
Brian Probyn) or Children Of Men (2006, dir. Alfonso Cuarón, DP Emmanuel Lubezki AMC ASC).
What are your current top albums?
Max Richter's Sleep, Toumani Diabaté's The Mande Variations.
Can you tell us your greatest extravagance?
Membership to a nice gym.
What's the best thing about being a DP?
Getting glimpses into other perspectives and environments that challenge your world view. Those moments when the stars align for happy accidents and the results transcend expectation. Avoiding rush hour on the tube because you're usually going to work/coming home before/after everyone else!
What's the worst thing about being a DP?
Lack of security, safety nets.
Give us three adjectives that best describe you and your approach to cinematography?
Collaborative. Committed. Narrative-driven.
If you weren't a DP, what job would you be doing now?
Given my unhealthy interest in true crime, maybe a crime writer.
What are your aspirations for the future?
To stay busy, be useful, feel challenged and inspired. Show my baby daughter that anything's possible.