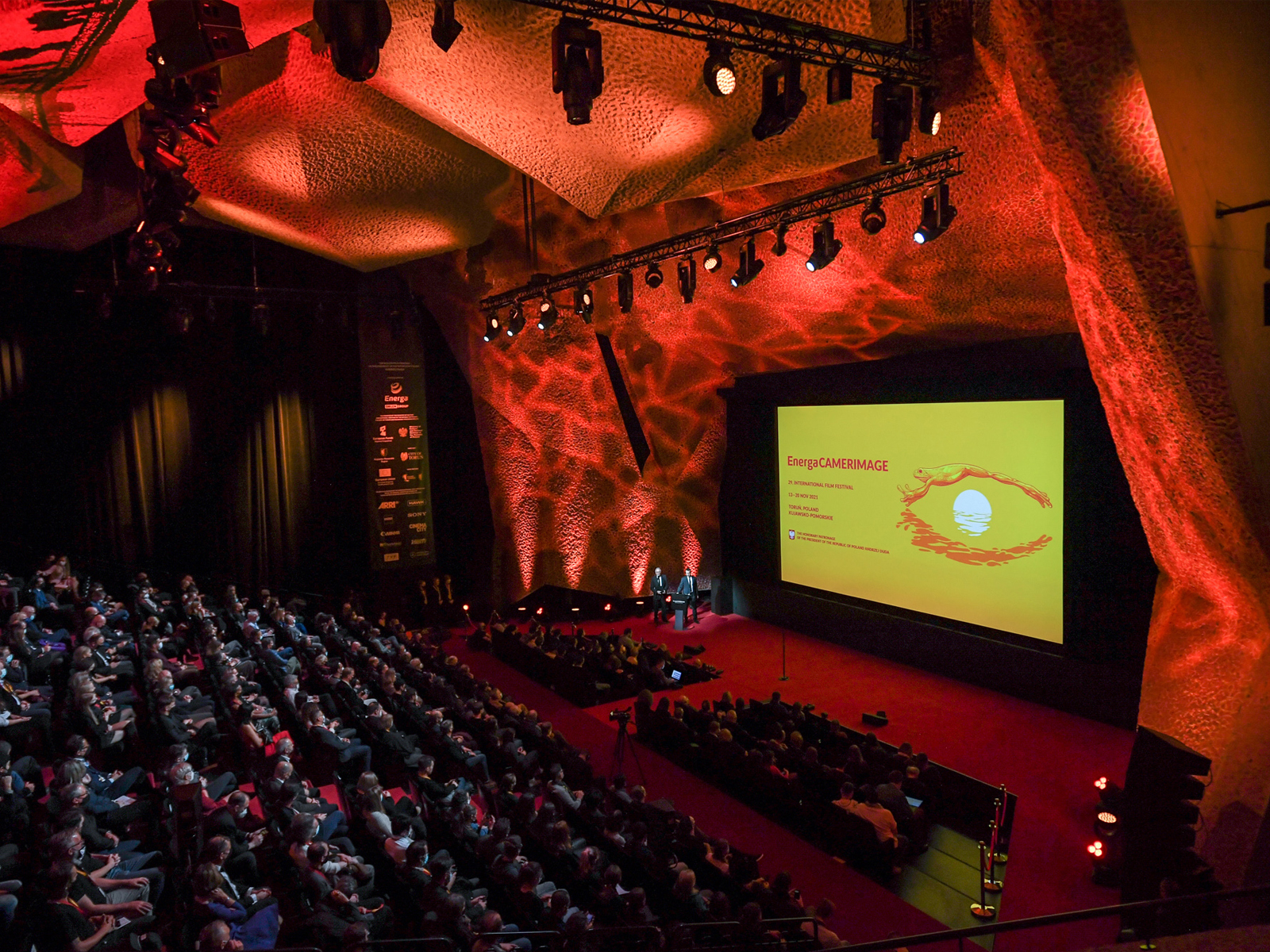 This is the last call for entries to the 30th edition of EnergaCAMERIMAGE, The International Film Festival of the Art of Cinematography.
You can still submit:
music videos,
student etudes,
first episodes of TV series.
The deadline is Sunday, 31st July 2022.
All submitted music videos will be considered for nominations to Music Videos Competition. Selected TV pilots and first episodes of subsequent seasons will compete for Golden Frog of the TV Series Competition. The best student etudes will get a chance to win Golden, Silver or Bronze Tadpole. Since last year, student etudes submissions can be made by school representatives only.
The selection results will be announced by 1st October and the screenings will be held during the EnergaCAMERIMAGE 2022 on 12-19th November.
Please note that EnergaCAMERIMAGE is a Student Academy Award® qualifying festival which means that all films nominated in the Film and Art School Etudes Competition at EnergaCAMERIMAGE will qualify for consideration of the Student Academy Awards®, provided the filmmakers will otherwise comply with the Academy Rules, including being a full time student of an eligible film school and making the film as a part of the school work.
How to Submit
To fill out an online submission form go here.
Entries will be accepted if the required materials specified in the Terms and Conditions are emailed to the Organizer by the deadline mentioned above.
For any additional information go to www.energacamerimage.pl.
The festival invite filmmakers, producers, film schools, record companies, distributors and agents to submit etudes, TV shows and music videos to the selection.
Submit your entries now and do not miss a chance of your work being presented at EnergaCAMERIMAGE to the international audience of students, young filmmakers and acclaimed professionals of the film and entertainment industry.