Shining a light on...

Gaffers 'R' Us / John 'Biggles' Higgins
Shining a light on...

Gaffers 'R' Us / John 'Biggles' Higgins
Fact file
Age: 64
Born: Athlone, Republic Of Ireland
First job: Samuelson Group
Training: Electrical engineer
Early career: Shell UK
Lives: Kensington, London
Big Break: 1984 (dir. Michael Radford, DP Roger Deakins CBE BSC ASC)
Hobby/passion: "I like to travel and spend time in other places. But my home is definitely London – I just love the city, its museums, galleries, cinemas and theatres."
Selected filmography
Dumbo (2018, pre-production)
Kingsman: The Golden Circle (2017)
Miss Peregrine's Home For Peculiar Children (2016)
Kingsman: The Secret Service (2014)
Thor: The Dark World (2013)
Gravity (2013)
Skyfall (2012)
You Will Meet A Tall Dark Stranger (2010)
The Wolfman (2010)
Nine (2009)
Mamma Mia! (2008)
Sweeney Todd (2007)
Stardust (2007)
The Bourne Ultimatum (2007)
Finding Neverland (2004)
Harry Potter And The Sorcerer's Stone (2001)
Sleepy Hollow (1999)
Tomorrow Never Dies (1997)
The Fifth Element (1997)
Air America (1990)
A Dry White Season (1989)
Personal Services (1987)
White Mischief (1987)
Defense Of The Realm (1986)
1984 (1984)
Big break:
I have worked on over 60 features, but Roger Deakins gave my first big break as a gaffer on 1984. It was a big film, with a couple of thousand extras, and he was taking a big risk. I learned a lot and we are still friends thirty years later!
What do you look out for on a CV?
I get a lot of CVs from people wanting to come into the lighting department with degrees in filmmaking and photography. But, before they can aspire to go further in the lighting department, they need a very good practical grounding in electrical engineering. Often that means spending another three years training and learning about engineering and electricity. They need to realise that will be dealing with a very dangerous product – electricity.
Biggles' motto:
No knowledge is a waste of time. Everything you learn has to be an advantage to you at some point.
Taking care with LED: 
I can't think of many negative things to say about the technology – given that LED provides a lot of light, doesn't cost that much, and doesn't give off a lot of heat. But there are pitfalls you need to be aware of. Most of the professionally-manufactured LED lamps are tried and tested by cinematographers and labs, so they are usually pretty reliable. But you have to watch off-the-shelf stuff that you might want to build into a set. On one film we were nearly caught out when we bought 100s of meters of LEDs, which all looked the same to the human eye, but when we did a camera test the colours were all over the place. We managed to correct it thankfully. If we had not done that initial test it would have been very embarrassing.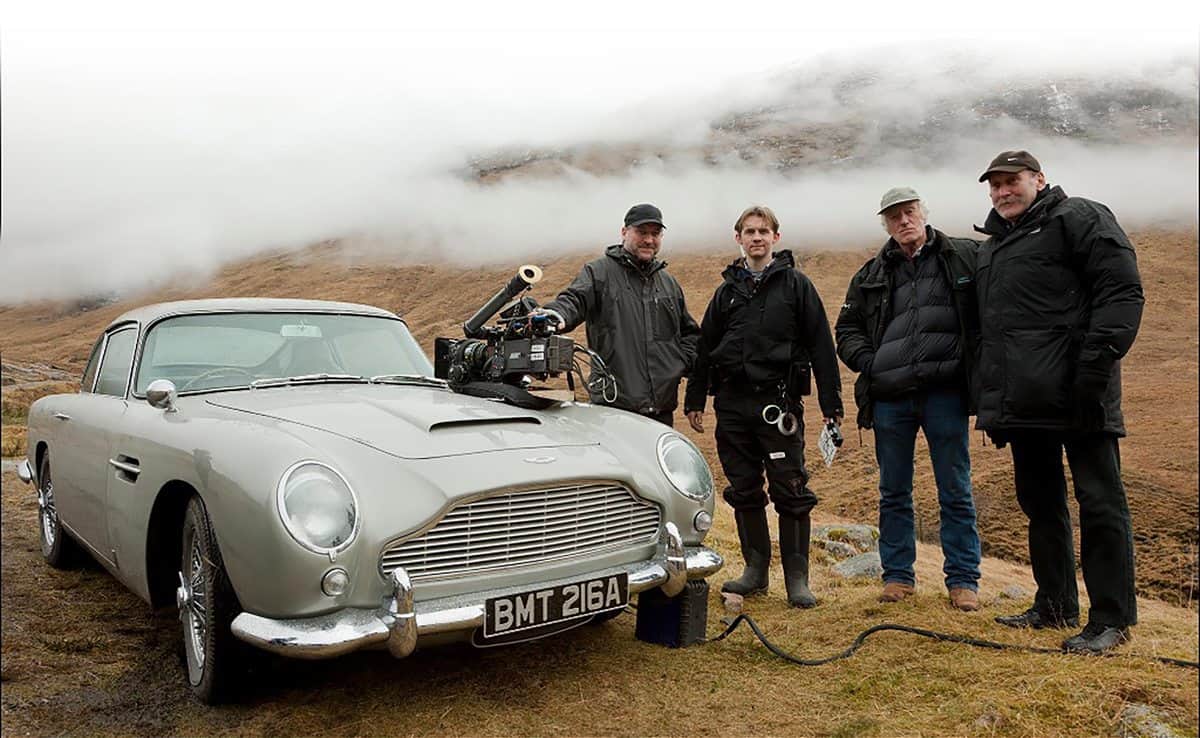 Testing, testing: 
It all goes to underline one of my mantras: "never refuse the opportunity to do a test!" Sometimes people baulk at the idea of bringing in a camera and lighting crew on a Saturday to shoot a test. But it pays dividends, because if you set-up on the day of the shoot and something's wrong it can be a very expensive problem.
Lighting Tim Burton's Dumbo with Ben Davis BSC:
It's a big challenge – on five stages at Pinewood and with very complicated rigs for both day and night exteriors to accommodate the children who are in the cast. Because there are strict limits on the hours they can work (not at night obviously), so we have to light for both daylight and nighttime shoots – which is a very interesting challenge. We are using a lot of LEDs because they are great for recreating a soft ambient daylight without making the stage hot and uncomfortable.
New technology:
Part of the beauty of being in lighting is that although the fundamentals don't change – how you get there does. The equipment and techniques are constantly developing – that's why I go to as many trade shows as possible. I try to never miss the BSC Show because it's always good to see new things, and you always find things that you can apply to new situations. If you don't go you don't discover the new technology out there and you limit your palette.
Benefits of co-operation: 
Gaffers need props, art department, set construction on-side, or you are going to suffer. There's more co-operation between departments now than there used to be, and one benefit is that you get suggestions from unexpected routes. On Skyfall we were wondering how we were going to recreate the camera positions and lighting for the helicopter flying around the house in Scotland at night. Construction manager Steve Bohan said, "We have a tower crane in the middle of the house. Before we strike it do you want to see if you can use that?"
"I try to never miss the BSC Show because it's always good to see new things, and you always find things that you can apply to new situations. If you don't go you don't discover the new technology out there and you limit your palette. "
- John 'Biggles' Higgins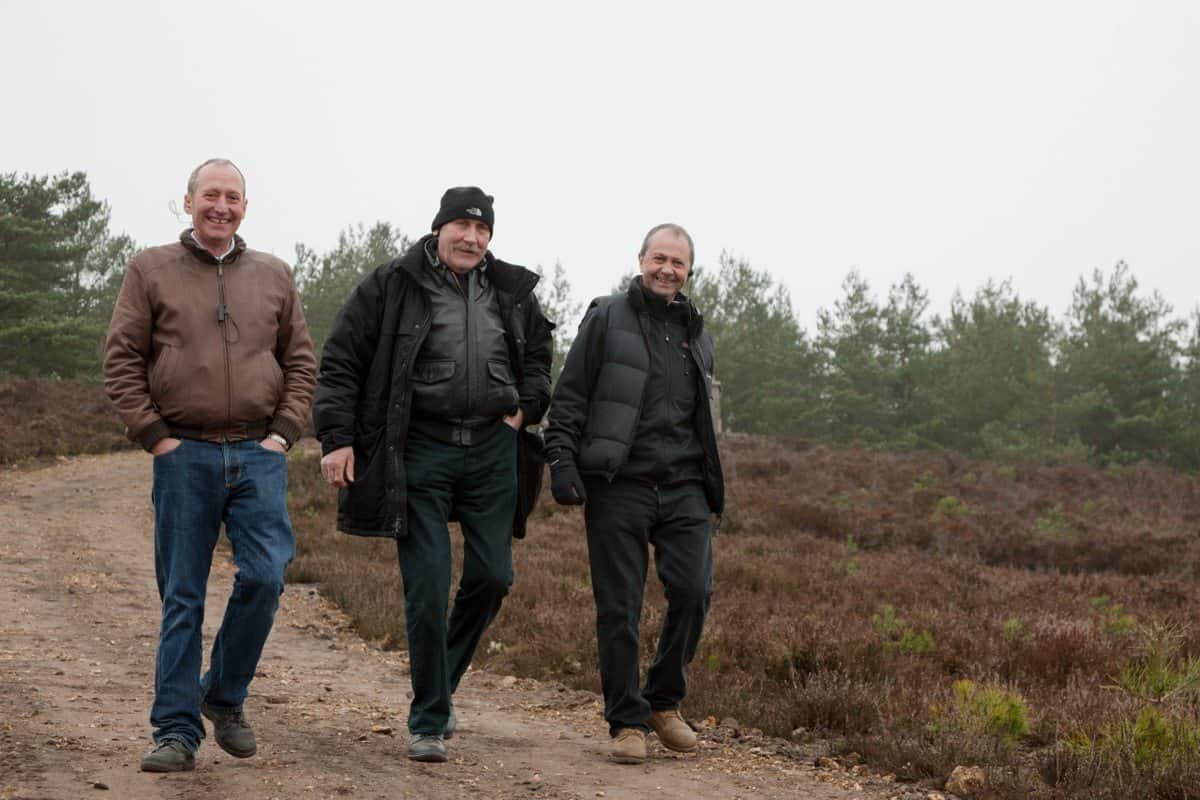 Core team: 
My best boy Kevin Edland worked with me on 1984 and he has been pretty constantly with me ever since. And Wayne Leach has worked with me as rigging gaffer for the past 17 years. I know their characters, what they are capable of and their technical abilities. They have a sense of loyalty, which is very important. They are always willing to go a bit further than somebody just there for a shift. After a while people can become complacent. But there is no room for complacency in film – you have to stay on top of your game all the time.
Trademark moustache:
Some people have beards, some people have their heads shaved. I've had my moustache since I was 17, but I wouldn't shave it off. A construction team once made me a black box to sit on with a gold moustache on it. I still have it!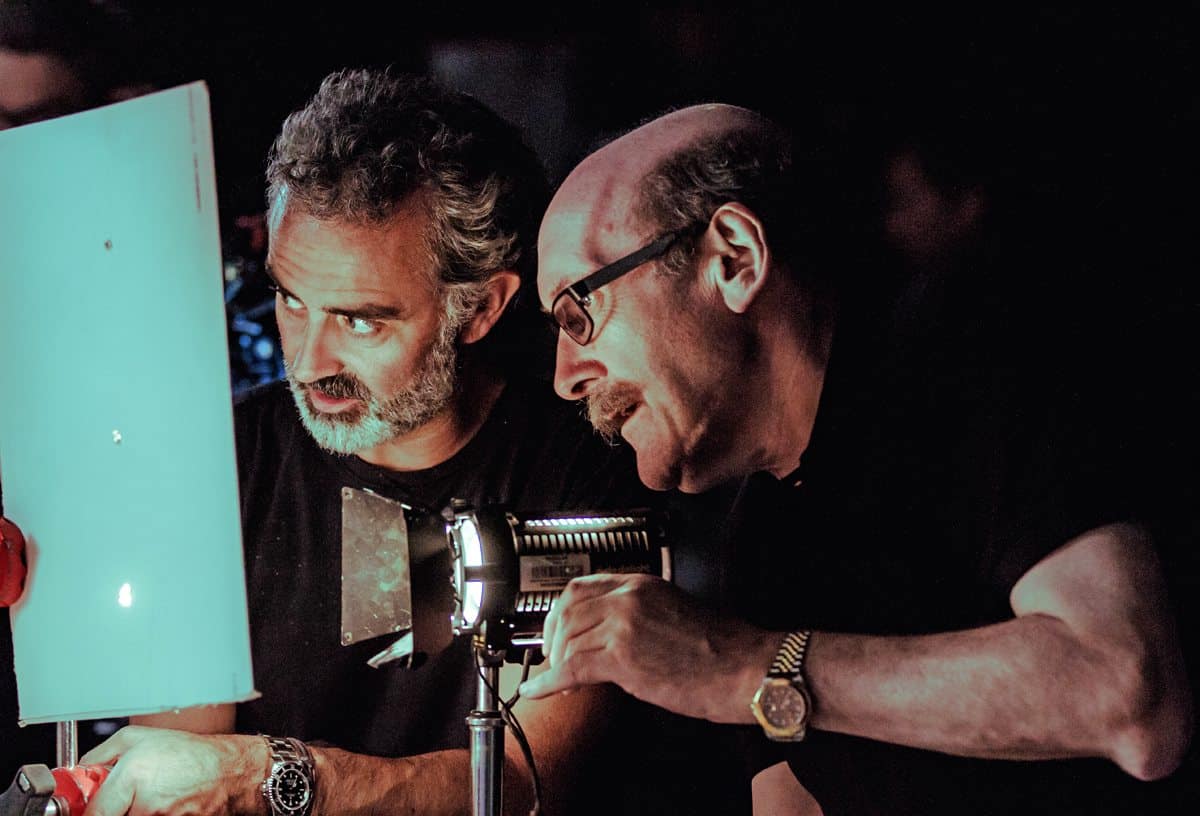 George Richmond BSC, cinematographer, says:
"I first met Biggles while I was a camera operator on Oliver Stone's Alexander. We then did Children Of Men and Nine. Having seen how brilliant a gaffer he is and how effortlessly he worked with the likes of Rodrigo Prieto AMC ASC, Emmanuel Lubezki AMC ASC and Dion Beebe ACS ASC, and the complexities of their lighting, I was intent on trying to work with him if I ever was lucky enough to become a cinematographer! When the chance came, Biggles was my first call and he guided me through with humour and ease. Whatever is asked for, a solution would be presented and no matter how many times I commented on his moustache I would just get a smile back. A truly brilliant person, a talented technician and a good friend.
Ben Davis BSC, cinematographer, says:
"The role of a gaffer and DP are intrinsically linked. I come up with my artistic intent for a film and they have to translate that into practice – which can be a challenge! Us DPs can be a very difficult lot! So gaffers need to be extremely practical and incredibly organised. On Dumbo we have five stages at Pinewood, and a massive stage at Cardington, with night and day shooting, so the logistics are immense. John is, of course, immensely experienced. I would always seek his opinion and advice. And he's immensely charming. It's really important that you get on because you are going to spend a lot of time travelling around on recces in a very small van. What is very telling is that John is still working with the same crew we used on Stardust eleven years ago. That's because he's a good man and he treats the people who work with him well, he looks after them. And – I don't know quite how he does it – but he's always right there when I need him, directing his crew, understanding and translating my creative ideas into practice."