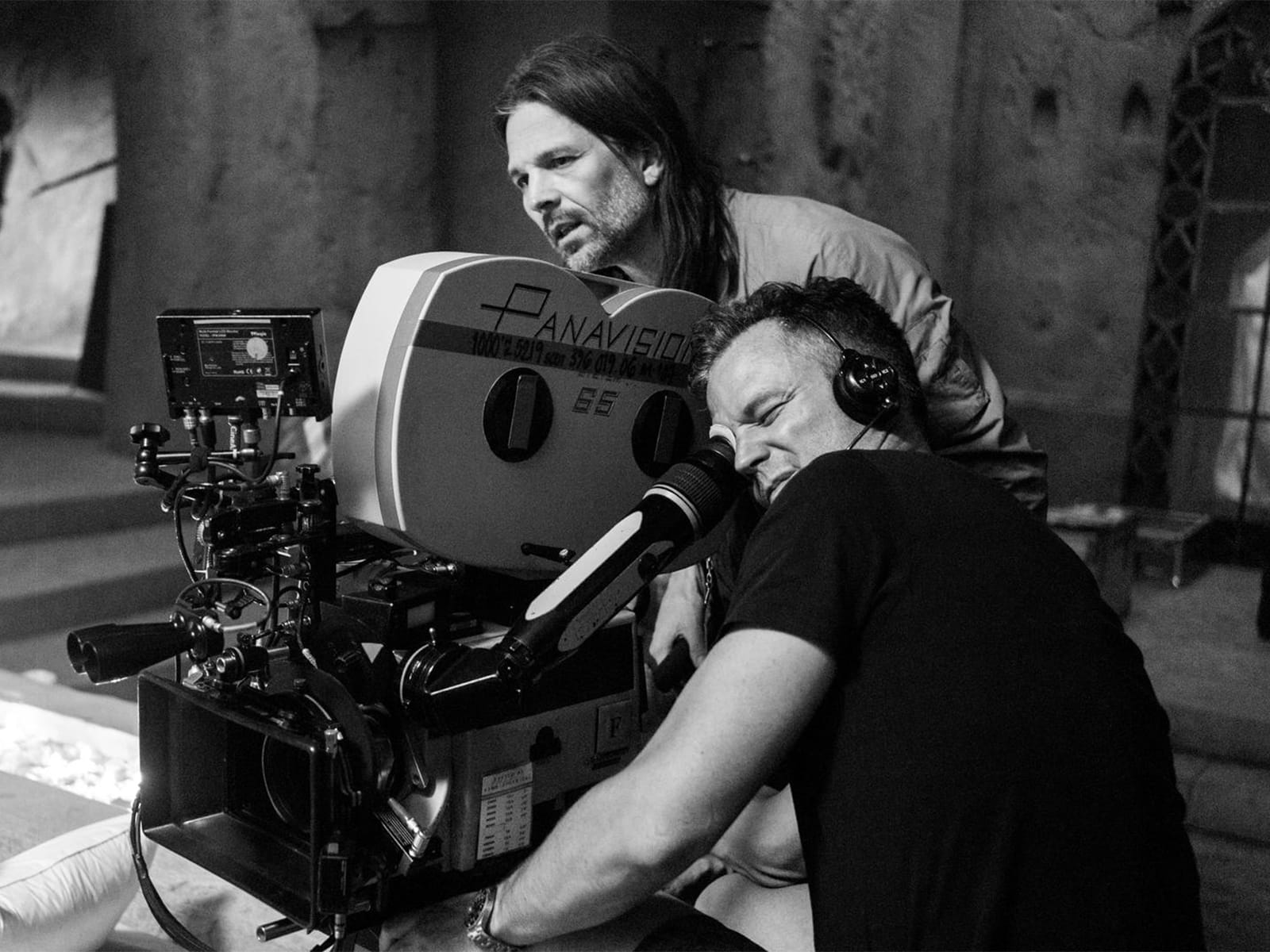 By Mel Noonan, StylusMC
–
How did you receive the offer to work on the film? 
I received the email that every operator dreams about entitled 'Maybe, Maybe' from cinematographer Linus Sandgren ASC FSF, in November 2018. He said that there was a very good chance that he would be offered the next Bond film and if he did, he would love me to do it with him. I had the pleasure of working with him a few years earlier on the film 'The Nutcracker'. Linus is brilliant, he is incredibly talented and also one of the best people in the business. He wanted to concentrate on his lighting for this film so he asked me to do the 'A' camera and Steadicam for him. 'Maybe Maybe' became 'Definitely Definitely' and the NTTD adventure began. 
We started shooting in April 2019 on a frozen lake in Norway, then onto Jamaica in some stunning locations. Jamaica also doubled for Cuba, before going to Pinewood Studios in London including a huge Cuba streets back lot set. Scotland doubled as Norway, and then we were off to Matera in Italy to shoot the opening sequences and a car chase. 
In a high level movie like No Time to Die, are all the Steadicam moves known or storyboarded beforehand? 
Not necessarily. More often than not the director or DOP will know if they will use the Steadicam on a certain scene, for example if the scene is a long walk and talk in a corridor or on a staircase where you can't use a dolly. However sometimes during the blocking of a scene it just becomes apparent that the Steadicam is the best tool to use for the scene and to help tell the story. Steadicam gives you a certain freedom that other camera platforms don't. Sometimes though that works the other way as well if a scene that originally you thought would be on Steadicam is better on a dolly or a crane for one reason or another. On a job that big the Steadicam has its own camera body and is set up ready for use all the time so it isn't a big deal to get it ready quickly if you weren't planning to use it.

Obviously there must be a type of teamwork going on between the cinematographer, the camera /Steadicam op, focus puller, lighting, and others.  Can you briefly explain the reality of it, and does this vary from movie to movie, and was it any different for this Bond movie? 
The teamwork exists no matter what the job really and a Bond film isn't any different in this regard. Once the scene is blocked and you know what the first set up is, everyone does their job to make it happen as quickly as possible and in the best possible way. Once we know how the scene is going to be shot, the camera assistants get the camera ready, whether that's on the Steadicam, crane or a dolly. The grips will be getting the dolly track laid or the crane ready. The lighting department will be working with the DOP to set the lights and flags and it's my job to get the shot set up and make sure that there is no equipment in shot and that the shot is working as we wanted it to. This happens on any film job but obviously the thing that I noticed with a Bond film is the pressure and expectation is raised quite a few notches.
Do you work with the cinematographer or the director to choreograph the moves? Are you able to put forward suggested moves that you think will work best? 
It can vary from job to job depending how the DOP likes to work. Generally the director will block the scene with the DOP and they work out how they would like to shoot it. I always watch the rehearsals and will definitely suggest shots and moves that I think will work if I see something that they haven't. Sometimes after a couple of rehearsals you see that maybe you could continue the camera move on and develop it and this is a great bonus of being on the Steadicam, as you generally have a little more freedom than if you are on a dolly or the crane.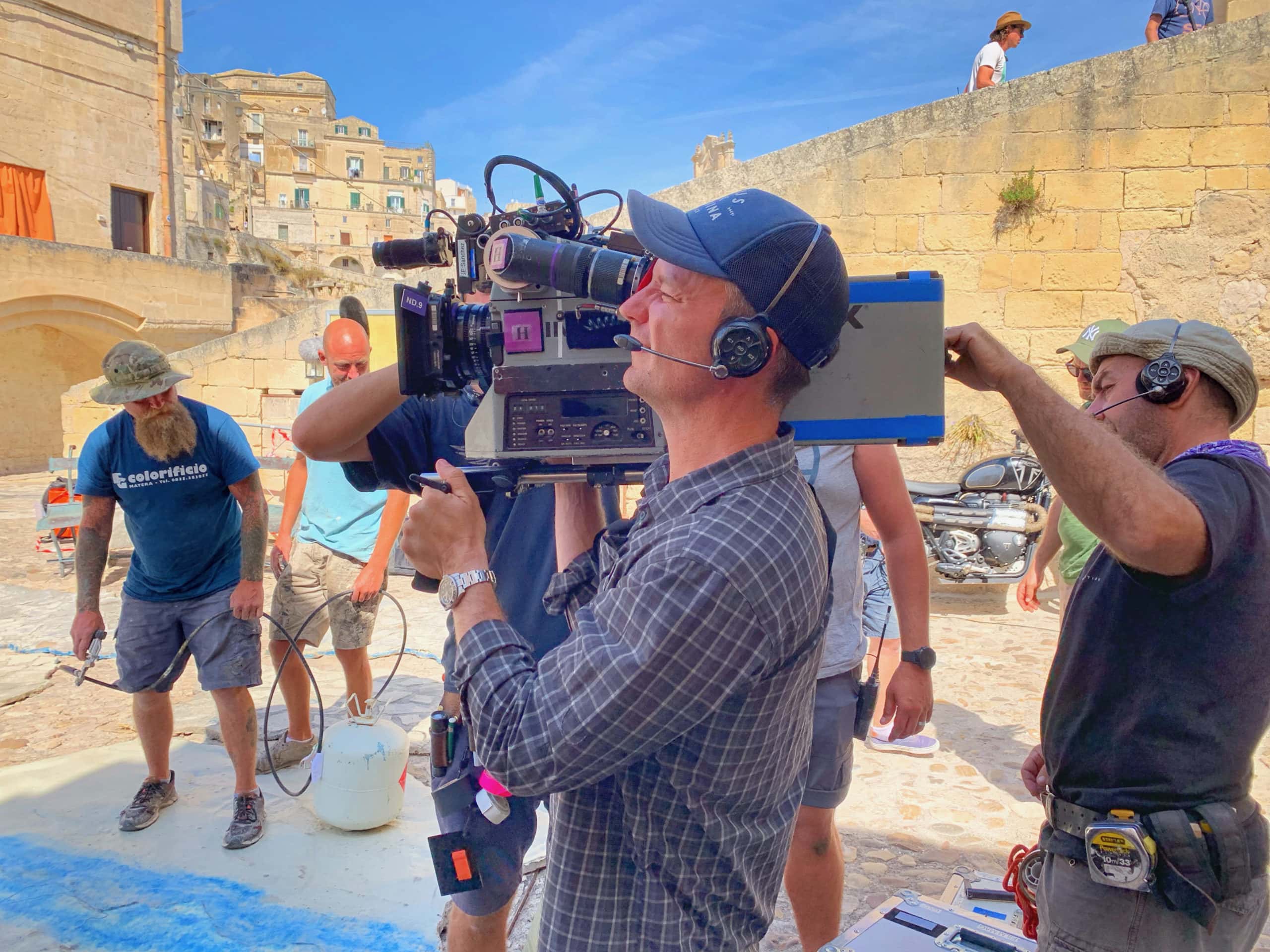 I've read this was shot using several different film formats including IMAX. As the IMAX film cameras are so big, how on earth do you smoothly follow the action?  
We used a mixture of IMAX, 65mm and 35mm film. IMAX shots are generally wide to show scale but we moved these cameras a lot. The whole opening sequence in Norway on the frozen lake and in Italy was shot on IMAX as well as the Cuba Streets sequence, so this turned out to be quite a lot of the film. These cameras are big and heavy and can be quite awkward to operate, but once you get used to them they are fine. We did a lot of hand held and this was a challenge due to the sheer size and weight of the camera because they aren't balanced well on your shoulder and are awkward to move around quickly, especially following action and fight sequences. 
We only did a couple of scenes with IMAX on Steadicam and this was very challenging due to the weight of the camera, but also due to the displacement of the film as it goes through the magazine. It changes the balance of the rig quite dramatically in a short amount of time, which makes it very hard to keep it steady and level. I tested the Steadicam Volt with Danny and Robin from Tiffen in prep and found that it really helped with this, so I purchased one. I had been doing Steadicam for over 20 years and thought I didn't need the Volt, but I am so glad that I bought one. I now use it all the time and can't imagine operating without it.
Doing Steadicam shots an any movie you are going to be working close to the actors and I suppose working with them to get the best moves for the acting as well as for the cinematographer, the director and lighting – am I right? 
As an operator you work very closely with the actors and it's very important to have a good working relationship with them. We have the best seat in the house witnessing amazing performances and I think it helps them if they feel comfortable around you. Also as an operator you need to be able to talk with them and be able to ask them if they mind slightly changing their pace when they are walking or where they stand for example, if the shot needs it. I was very lucky to have a great working relationship with Daniel Craig. He was very good to me and helped me out quite a few times. One time in particular in Scotland, I was doing handheld and running out of some woods that had been completely filled with smoke. I couldn't see two feet in front of me and veered off the narrow path and fell into a small hole. When Daniel realised I wasn't behind him he came to see what happened and when he saw the hole I tripped into, he went and got sandbags to help fill it in so I wouldn't break my ankle. It was a surreal experience to be helped out at work by James Bond. 
Having finished the movie, has it added to your Steadicam skill set?  
I've been operating cameras and Steadicam for over 20 years, but still find that I learn things on most days. I learned a great deal on NTTD. Cary, our director, was very particular about operating and framing and I was challenged on a daily basis, which is what you want, to be pushed by someone and to improve. I also had to cope with the pressure of working on a film that big and to try to not be the reason why we had to go again and do another take. We did some very big sequences and these were very challenging to operate at times but when it all comes together it can be an amazing feeling. One of the things I love about operating Steadicam is it is just me and the focus puller doing our thing and it can be a dance with the actors. It's all rhythm and timing. 
Did doing the Bond movie highlight anything regarding Steadicam that could be considered for further enhancement of the rig? 
No, to be honest. There are a couple of things that I would like to improve on my rig which is an Ultra 2. It's over 15 years old now and most of the things I would change have been upgraded on the M series rigs anyway which is why it might be time soon for me to upgrade.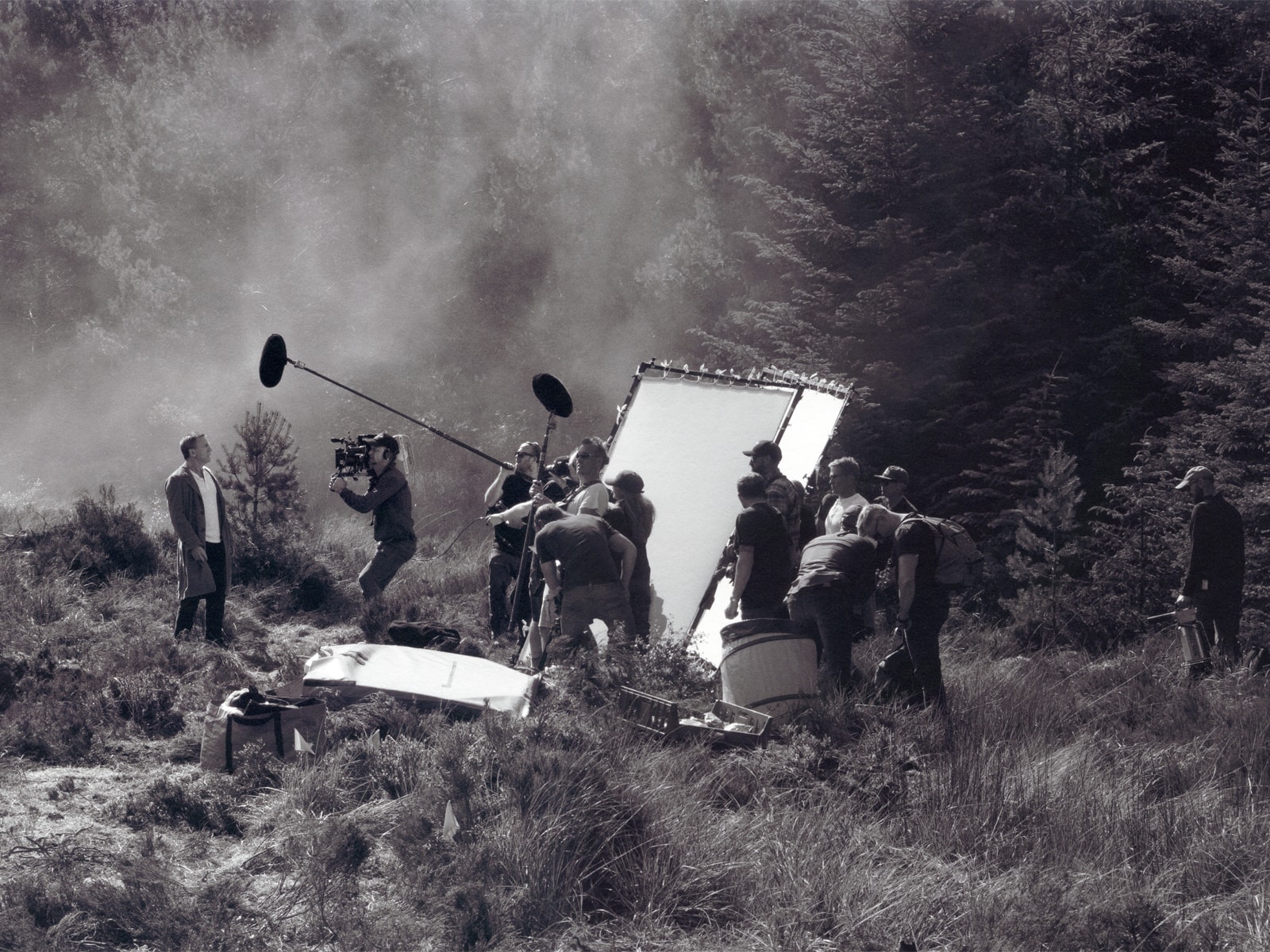 You've operated Steadicam with your Ultra2 for some time now. How did adding the Volt affect/impact your work?  
The Volt has made a big difference. I could always hold a steady and level shot but there were times if it was windy or during a particularly hard shot where I was concentrating on something else, I might have lost level a little. The Volt just takes these little moments out and it has helped me concentrate on my framing and timing more. It's been a great investment and I am so glad I purchased it. I couldn't imagine operating without it now and I look forward to seeing how it improves over time as well. 
Earlier in your career you came over to the UK from Australia. What was your first big job in the UK? – and how long did it take you to get that?
When I came to the UK in 2011 I didn't have any contacts over here and it was really hard to get a start in the industry. There were some dark days early on where I wasn't sure I had made the right decision coming here. It took quite a while to get going but I was lucky to meet some very good people who helped me along the way. 
It is so much busier here than in Australia, which is why I wanted to come as I knew there were so many more opportunities, but with that there are also so many more people competing for these jobs. 
I managed to get some TV drama work, which is where most of my experience was in those days. A DOP, Owen McPolin, took a chance on me and gave me a job on a drama called 'Secret State' and I will forever be grateful to him for that, as he gave me my first start over here. This was about 8 months after I moved to London and until then, I hadn't had much work at all. Once you get an opportunity like that and do a good job then it's easier to get work as people can recommend and vouch for you and then I had a UK credit to fall back on. 
I always wanted to do big films though, and my first big break was on the film 'Everest'. Salvatore Totino was the DOP and he took a punt on me and gave me the most amazing opportunity. The job was incredibly challenging but so rewarding and it gave me the start in films that I always wanted. It is still one of the favourite jobs I've ever done and after that I was off and running. 
What differences do you find between working on episodic and feature films? 
You just have a lot more time and resources on big films compared to TV drama, especially the drama that I had been working on, but with this comes a lot more pressure. Pressure to get it right and not make mistakes too often, but I found I really thrived on that pressure and enjoyed the challenge. 
TV drama is a great place to learn your craft though and I am so pleased that I did so many years of it, as it allows you to learn and make mistakes along the way. This stood me in good stead for the bigger films. Time in the saddle is so important for new operators. You definitely have to learn to walk before you can run and I think some newer operators sometimes make the mistake of trying to do too much too early before they are ready.
Your early years were mainly television work. Was this always drama or were you ever involved in multi camera productions? 
I started at a TV network in Australia, so the first 8 -10 years of my career was doing multi camera productions. I did two Olympic Games, a Winter Olympics and the Rugby World Cup as well as many other big outside broadcasts. This was invaluable training working on these things as it's live and there is no chance to go again if you make any mistakes.  After this I then used Steadicam to get into drama and eventually into films.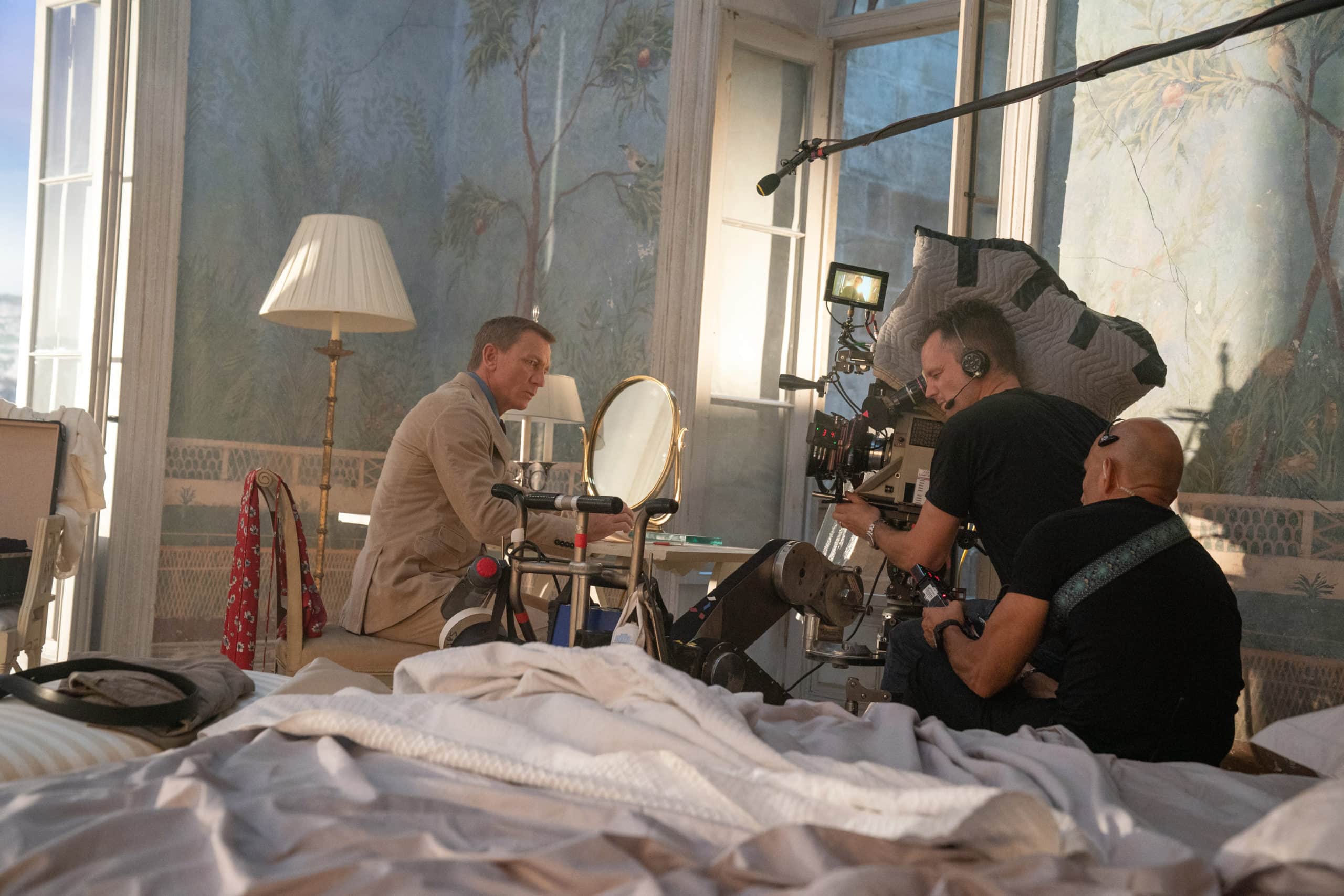 If Bond was mainly shot on film, how did this affect your operating? 
The main difference between shooting on film as opposed to digital is you generally get more rehearsals on film as you don't want to waste the film stock. I really enjoy shooting on film as there is a little more discipline. Also the sound of the film going through the camera and the smell of the film stock is a little more old school and romantic in a way and it's great operating through an optical eyepiece. With Steadicam it can sometimes be a little trickier as you can't see as good an image on your monitor as you can with a digital camera. Also the film cameras we used are much bigger and heavier than most digital cameras so this was physically a challenge as well. 
You did a test with a Volt and an IMAX film camera before the start of 'No Time to Die', how did that work out in practice?
The Volt definitely helped with the film displacement and I would have hated to do it without it. It didn't completely stop the balance shifting though and it was still really tricky to operate due to the size and weight of the camera and having to have such a long post just to balance the rig.
How do you now look back on the experience of shooting No Time to Die? 
Back in Australia I had always loved the Bond movies and when I decided to move to the UK, if anyone asked me why, more often than not I would say because I wanted to work on a Bond film. For it to actually happen was a dream come true. There was a lot of pressure but with that came immense satisfaction of getting it right and doing a good job. It is such an iconic film and it was an honour to work on it with such a good bunch of people led so well by Cary and Linus. It was an incredible experience, one which I will never forget and an absolute career highlight.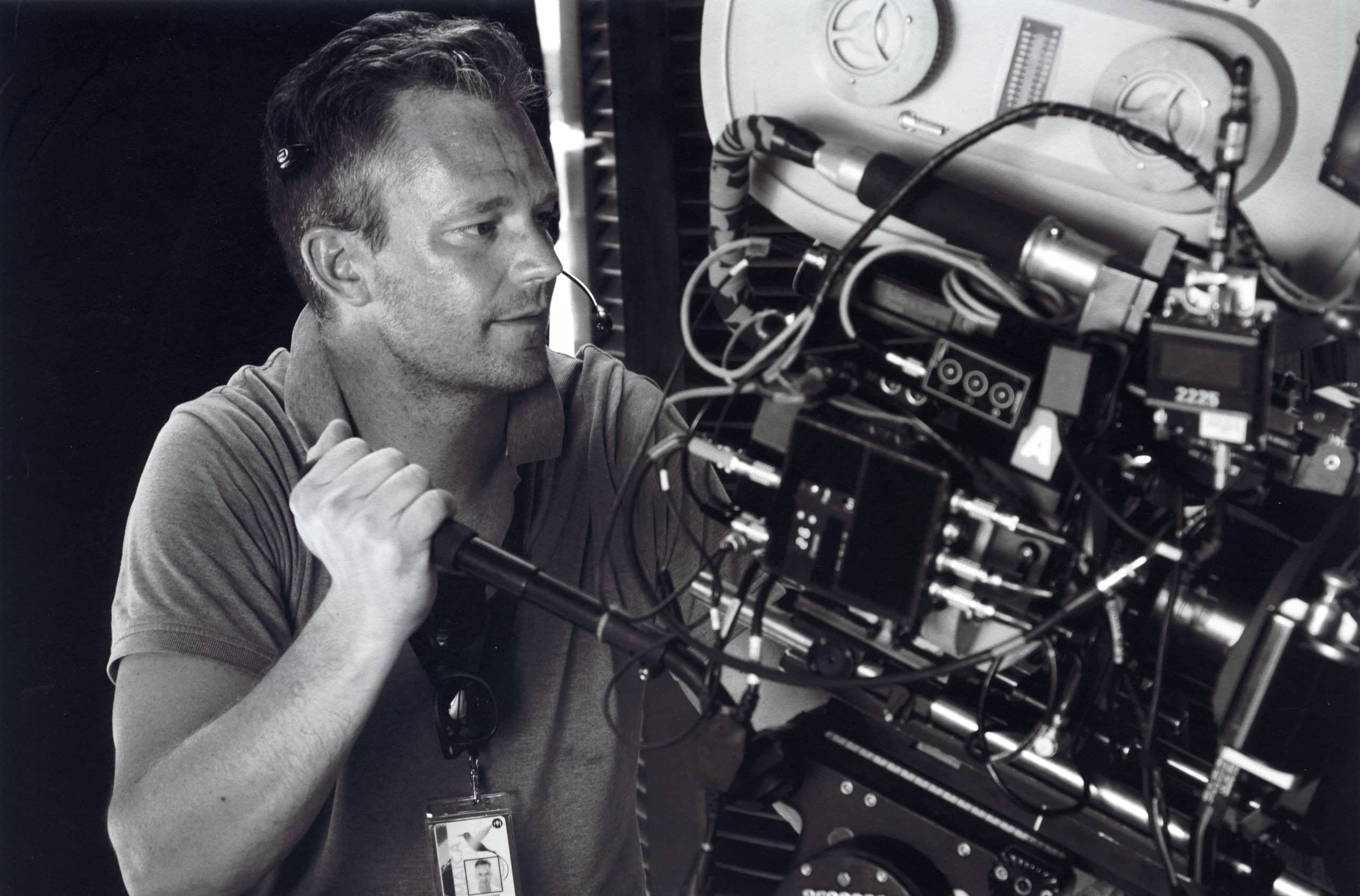 –
Permission to use the No Time To Die photos which include Daniel Craig came to Jason from Tram Kolluri on behalf of EON.