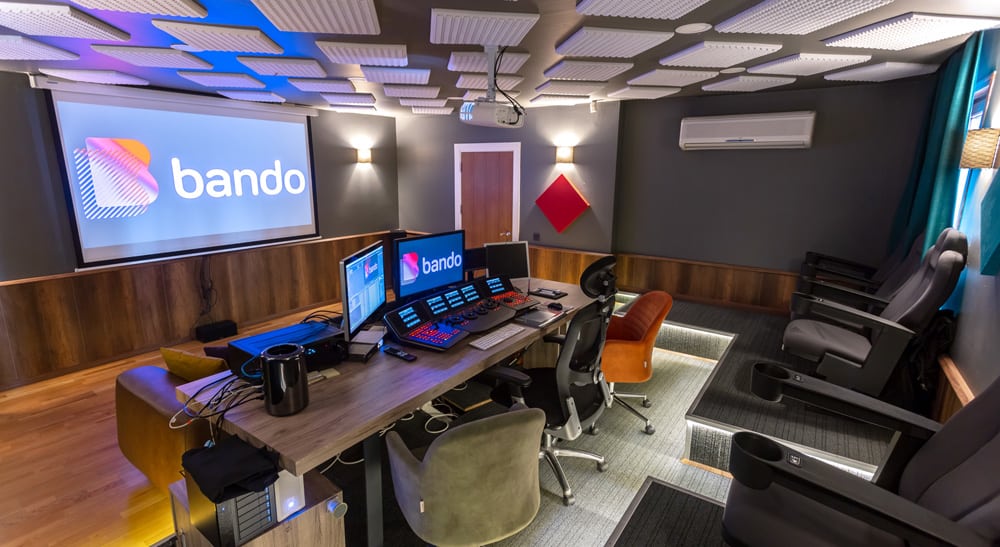 Turkish post facility, Bando Post, has deployed DaVinci Resolve Studio throughout its pipeline, including edit, visual effects, sound design and final grade.
The Istanbul based boutique, which offers an all inclusive service for high-end advertising clients, has now posted a variety of recent projects entirely in DaVinci Resolve. These include branded spots for Adidas, Lenovo and Turkish clothing and home brand, LCW.
"We began this studio with a strong belief that many different voices feed creativity," said co founder of Bando Post, A. Tamer Çınarcık, known as TamTam. "Incorporating DaVinci Resolve throughout post production was an important step in achieving this vision. We not only have a user friendly, Hollywood quality post system that allows us to compete on a world stage, but also have professional multi user collaboration tools at our fingertips, across all our departments."
According to TamTam, this ability to work collaboratively has significantly improved the team's speed and accuracy, ultimately translating into a smoother service for clients. "Our biggest challenge in today's market is time," he explained.
"On one of our recent promo projects, we only had 24 hours to complete picture and audio post production. When the director came in to review the offline, our editor simply made his revisions to the cut and added captions, then introduced the colorist. The colourist logged into the same project and completed the DI, according to notes from the director.
"There was no need to roundtrip, which resulted in a far more efficient workflow. We also noticed an improvement in our accuracy. Before, we were importing and exporting EDLs across many different systems. This made it easier for errors to creep in, especially when working on advertising projects with tight deadlines."
The ability to more easily recruit and develop talent was another advantage to making the switch. "In Turkey, even teenagers are editing, grading and completing effects on their social media posts after school. DaVinci Resolve's integrated workflow makes a lot of sense in that context and has become very popular among the young professionals who join our team," TamTam concluded.
"We want these same young talents who are learning to work across the full pipeline to find an industry that can match their ambitions. By using DaVinci Resolve throughout our entire post production process, we believe we have integrated a solution that achieves our goals, while ensuring we work with the industry standard expected by the next generation of professionals."