Invention and Re-Invention

Across The Pond / Mark London Williams
Invention & Re-Invention

Across The Pond / Mark London Williams
"It all used to be countryside around here," Leonard Chapman tells us, pointing to the surrounding factories, stores, railroad sidings and lumber yards in the industrial area of North Hollywood where Chapman/Leonard Studio Equipment is headquartered. Instead of hybrid vehicles and pickup trucks traveling nearby streets, there were cows and horses.
And yet, a few short years after the company's launch in the late 40's, Chapman/Leonard found one of its early cranes being used in 1950's Destination Moon, and the company, much like its formerly sleepy agrarian neighborhood during its postwar boom, took off.
And perhaps there is no better visual metaphor for Hollywood itself than spinning farmland into moonscapes, and hometowns into distant planets. Putting aside the possibility of Didionesque alienation sparked by such rapid change, it's that particular alchemy - one place suddenly transformed into somewhere else, much as people keep coming here to transform into someone else - that keeps fueling the dream machine and the stories told here on screens of every size.
Although for Chapman/Leonard, it's no longer only "here" in the L.A. sense, as they now have facilities in New Orleans, Austin, Georgia, Florida, New Mexico, the U.K. - quite far-flung locales from where all that neighborly livestock used to clop on by.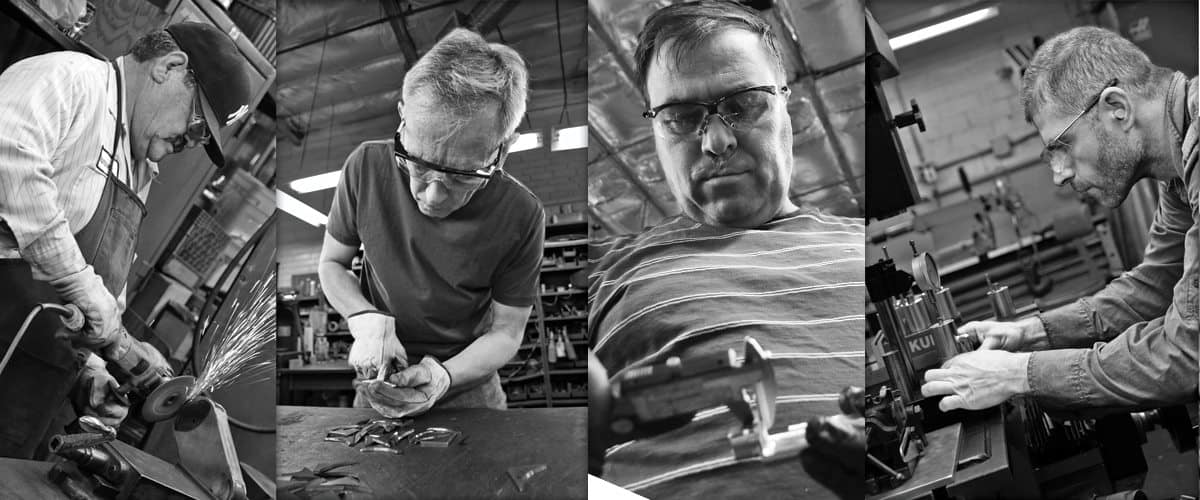 But whether it's a truck-based Titan crane, which Chapman describes as "iconic," or a 24 inch slider, or a submersible Amphibian camera head, "everything is still manufactured here," he notes, even if some of Chapman's long term employees - they are all long-term, multi-generational, or literal family, as a "new" person is marked by being there only a mere five or so years - find themselves traversing the globe, to places like China, training international crews, and rental house folks in how to use the storied equipment… for making new stories.
Chapman tells us, by the way, that the waterproof head was developed as a result of a challenge from the NCIS series. As President, he takes on those challenges by designing much of the company's gear himself, noting that he's mostly guided by intuition, or simply what he "wants to make," in terms of new products. Which, for the company's 60-plus years, has happily coincided with a lot of the gear that Hollywood - and all those other "Hollywoods" everywhere else - want to use, including, for example, the PeeWee dollies, which he notes are "the most popular in the world."
It's its own kind of alchemy - like raising the vegetables which sprout in one of the gardens sprouting near not only "the valley's largest paint room," but a series of buildings where R&D takes place in one area, and rentals are both staged for pick-up, and returned, and eventually refurbished , whether "dropped in the ocean," which has happened more than once, Chapman assures us, or damaged in some other way. "We rebuild 'em."
"Cinematographers emerge as award favorites not simply because there's been a large studio campaign behind their films, but for chimeric reasons too, like the film or show being strikingly good... or simply wowing enough voters to get on the award radar."
- Mark London Williams
Both invention and re-invention are staples of showbiz, of course, perhaps never more pronounced that in that statuary season marking the long run between the Emmys and the Oscars, with all the other award shows in between. Certain films, actors, directors, writers, and for our purposes, cinematographers, emerge as award favorites not simply because there's been a large studio campaign behind their films - though that usually never hurts - but for chimeric reasons too, like the film or show being strikingly good, developing its own word of mouth, or simply wowing enough voters, sometimes despite its box office, to get on the award radar.
We'll be tracking the many of these "Likelies" for ASC and Oscar honors here, in the weeks ahead. One of those we've already had the pleasure of chatting with is Dan Laustsen, whose splendid work will be on display come December in Guillermo del Toro's The Shape of Water, speaking of things both alchemical and magical.
Laustsen recounts that he and del Toro first worked together "two hundred years ago," on Mimic, which is perhaps how far back 1997 might feel to us now. The director was "nervous about getting fired every day," since he wanted the film so darkly hued, but Laustsen says "we had the same taste about lighting and camera movement… and we got through it."
They also got through the next fifteen or so years before reuniting for Crimson Peak. "I walked into a room and it was like 'hey!' he saw me two hours ago!"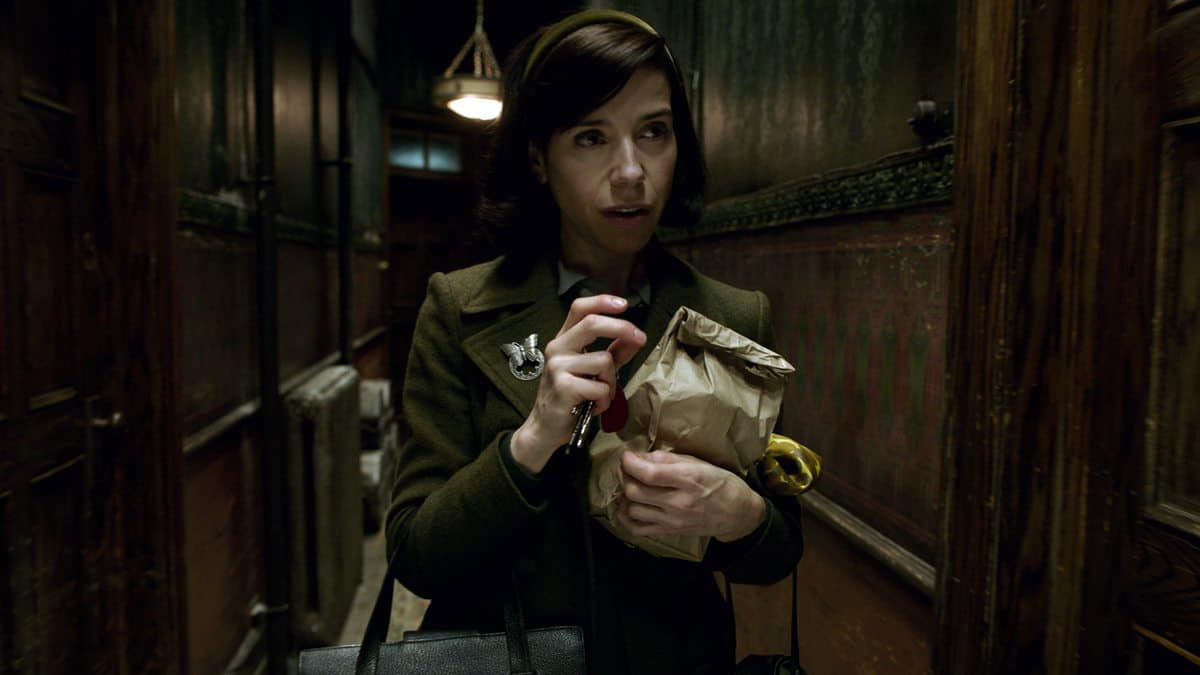 That happy collaboration produced another visually sumptuous film, and lead directly to Shape of Water, described as a Cold War-set "fairy tale," where a mute cleaning woman falls in love with an a humanoid, aquatic creature being viciously experimented on in a secret government facility.
As for whether Laustsen and the director still have the same penchant for darkness, the DP prefers to think not of shadows, but "highlights" - perhaps by contrast - in the scenes they do. Though he allows that since the film stock of Mimic's day, they've now moved on to digits, and have shot two films with an ALEXA, using Arri / Zeiss Master Prime lenses.
Perhaps even more astonishing, given the film's palette, is that "all the colors were done in the camera… we didn't change the colors at all in D.I." There was additional help with internal filters to soften the image and give them a contemporaneous hue.
As for methodology, he says "Guillermo never shoots a master - everything's shot-by-shot like in the old days. Steadicams, dollies, cranes - everything is moving around a lot."
Another DP "Likely" who moves around a lot is César Charlone, of previous City of God and Constant Gardener renown, and now back in the accolade discussion with this fall's Tom Cruise vehicle, American Made, the story of drug-running Iran-Contra pilot Barry Seal.
"We wanted to do handheld, which was great as I like using this format very much, " Charlone told us. He also leaned in an Arri-ish direction, as "we didn't have the ALEXA Mini yet, so we started at the beginning with the ALEXA M that my assistant Jeff prepared very nicely- it was very light...What I did - and I do this very often- was use 16mm lenses to use the middle of the sensor and not the full sensor, in order to reduce the resolution a little bit and not make the picture so harsh on actors' faces.
"For lenses, I normally like to use zoom lenses because they allow me to reframe in the middle of the shot and compose quickly. With the handheld, the zoom was very handy in these cases."
Given the film's '70s and '80s-era settings, Charlone says they "were going for that Kodachrome, ancient, vintage look, I did lots of tests in pre-production and then sent it to editing. With post-production, I would work with Rob Sciarratta, the colorist from Post Factory NY. When I do films, I rely heavily on the colorist in the way that I capture the image."
The motif of moving ALEXAs with Master Prime lenses continued with Xavier Grobet, the Mexican cinematographer who was busily checking on friends and family after the recent earthquake, which had happened just an hour or two before we spoke.
He's repped this season by the smaller Brad's Status, a generational comedy where Ben Stiller plays a dad taking his son on an East Coast college tour, and winds up encountering lost aspects of himself along the way, from actor-turned-auteur Mike White.
"The last few projects I've done have all been hand-held," he said, specifically referencing his recent HBO series, Looking. Whether this is part of a growing verite movement remains to be seen, but Grobet says he "like(s) doing it myself. I feel the movement, and the way you approach it is like part of telling the story. I like the style of the handheld, and the freedom it gives me to be part of the action." Plus, from a directorial standpoint, it gave the film "a frantic look" replicating the "anxiety" of Stiller's character.
As for being "part of the action," that was more literal this time, as White - who'd worked with Grobet before - told the DP that for their small indie with Montreal doubling for Boston, they'd have to be proficient in casting. ""There's a condition with the movie," the director told him. "You're going to play my boyfriend."
"I had never been in front the camera," Grobet said. They had a second operator for a couple of days, and a Mini as a B camera. "We'd set up the shot, even though I was in full costume- then I'd walk into frame and do my thing. We got what we were looking for."
Which, of course, is counter to what the late Tom Petty said, when he sang "you don't even know what you had /'Til it laughs in your face." Among this group of ALEXA-wielding DPs, though, there's a palpable sense of knowing that you've caught lightning in a bottle - or in a lens - as you're doing it.
We'll be looking at more lens-captured lightning, and the tools for doing it, next month.
Meanwhile, write us: AcrossthePondBC@gmail.com