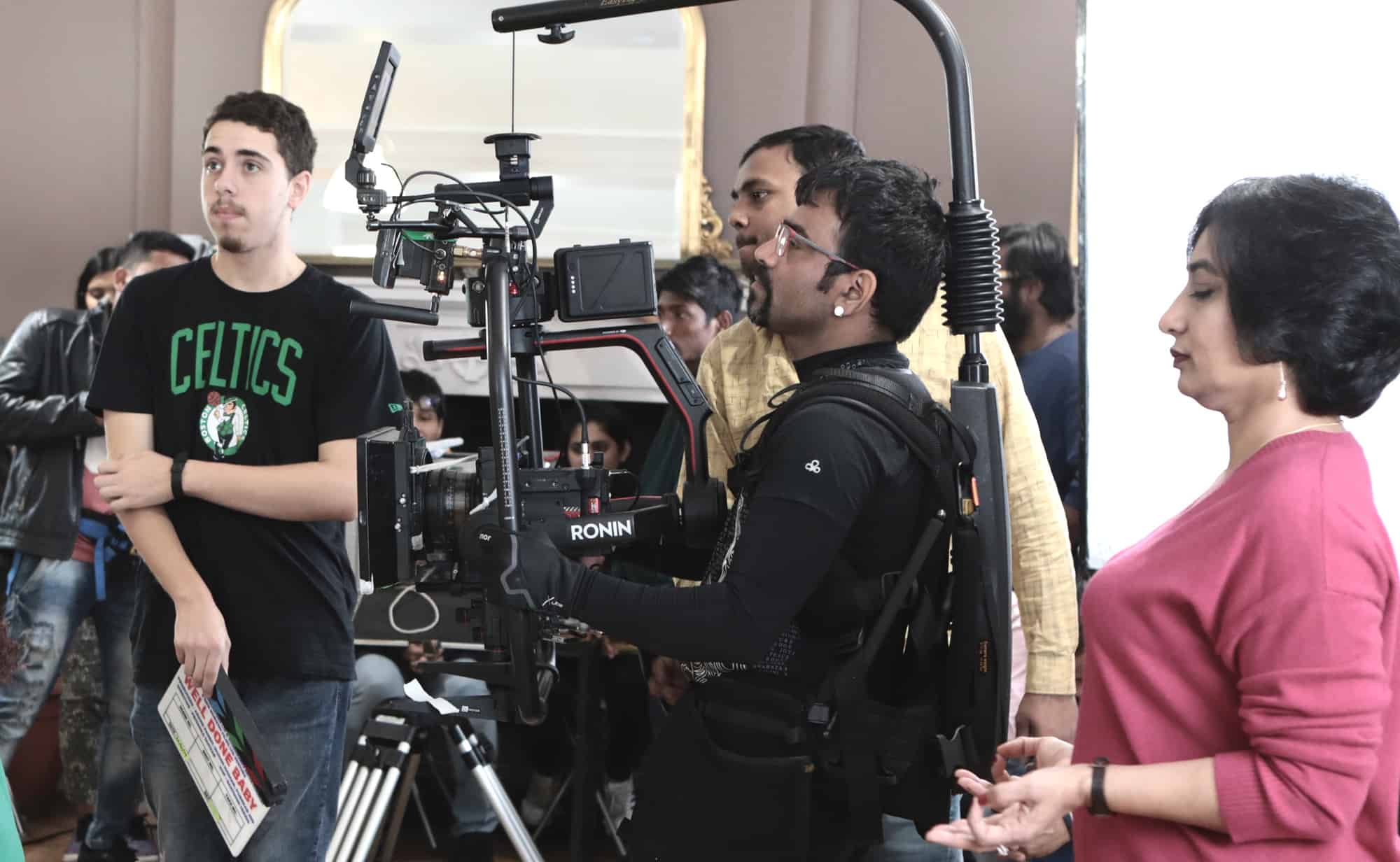 DP Santonio Terzio contacted us about his work on the British-based production of Well Done Baby, and says he would like to connect BSC members to Indian filmmakers and production houses.
"Well Done Baby is a £1.5m Indian film story about a modern couple who fail to understand the meaning and purpose of their relationship, until destiny decides to give them another chance. It was directed by Priyanka Tanwar, and stars Pushkar Jog, Amruta Khanvilkar and Vandana Gupte.
After reading the script, I spent three months with the director and had many discussions about the look of the film. We decided to shoot in the winter as the mood was more suitable for this script. We designed the camera movements with long shots for most of the scenes in Central London. For adding these visual emotions, we used Steadicam and Gimbal Ronin 2 throughout the film. All the shots were composed with wide lenses, such as a 16mm for close-ups. We needed all scenes to have more depth-of-field to capture the architecture in London City. I looked into various colour and B&W winter photographs of the City of London in the winter season, as a reference for finding new compositions.
In total we shot for 40 days – in Central London for two weeks, six days in Battersea Park, ten days in the interior of a house in Hayes, and ten days in Mumbai for some hospital scenes. The aspect ratio was 2.39: 1, using Red Helium 8K S35 and ARRI Alexa SXT 3.4K full sensor, with ARRI Ultra Prime Block lenses raging from 10mm to 135mm, plus an Angénieux Optimo 24-290 T2.8.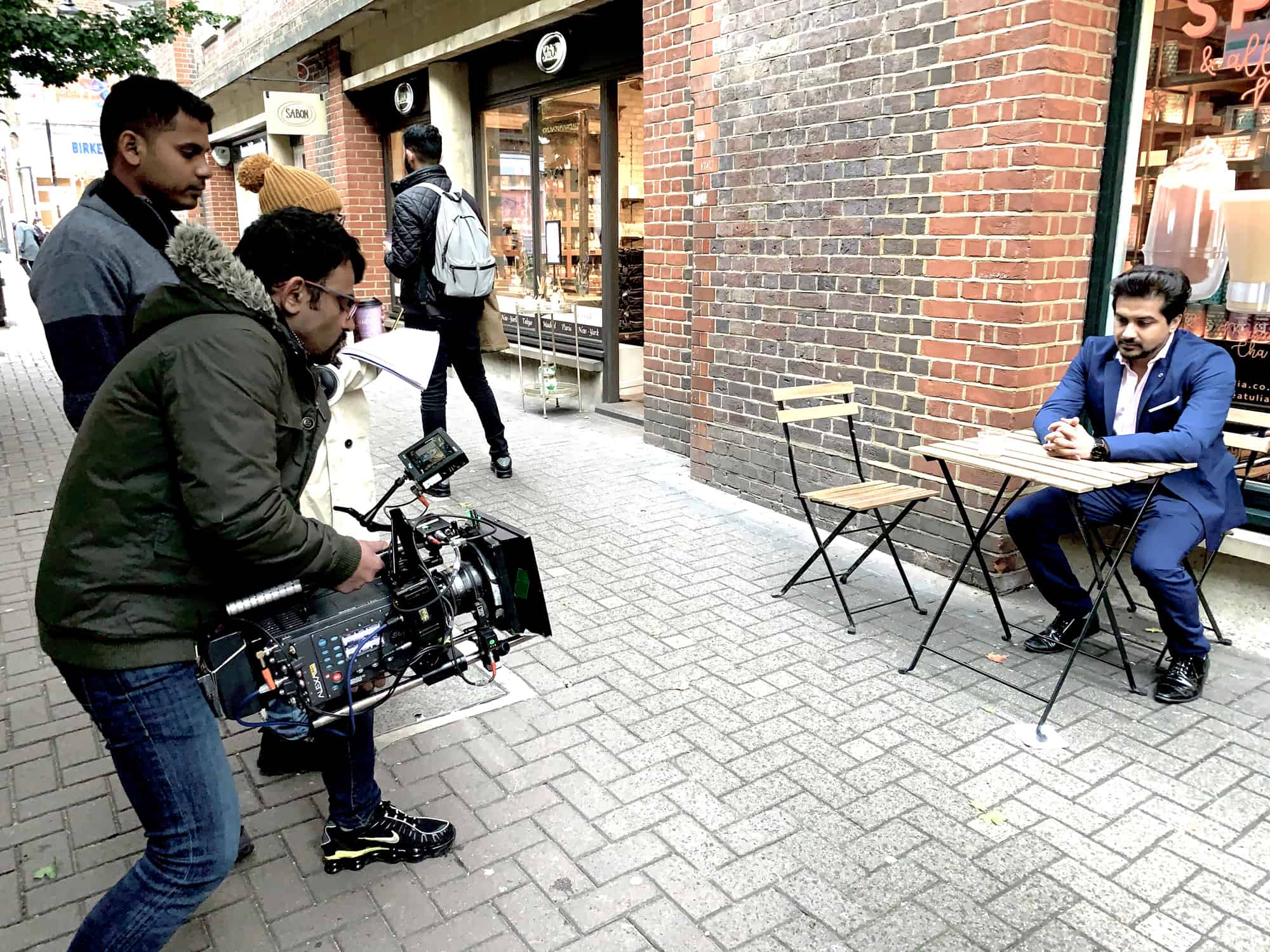 The first camera, the Red Helium, which I operated, was mounted on a Ronin 2 Gimbal and Steadicam. The second, the ARRI Alexa operated by Rajaram, was mounted with the zoom lens, either on a dolly or tripod, which helped me to finish the scenes quickly. The camera and lighting equipment was supplied by MovieGears at Pinewood. I never used any backlights for the characters, but did use very diffused and source lighting pattern throughout the film. My lighting package included ARRI Pars, Fresnels and Sky Panels. The final grade will be done in India. My 1st AC was Srikant Prusty, 2nd AC Akshay Paunikar, with Sameer Kumar our gaffer. The key grip was Dev Ananth.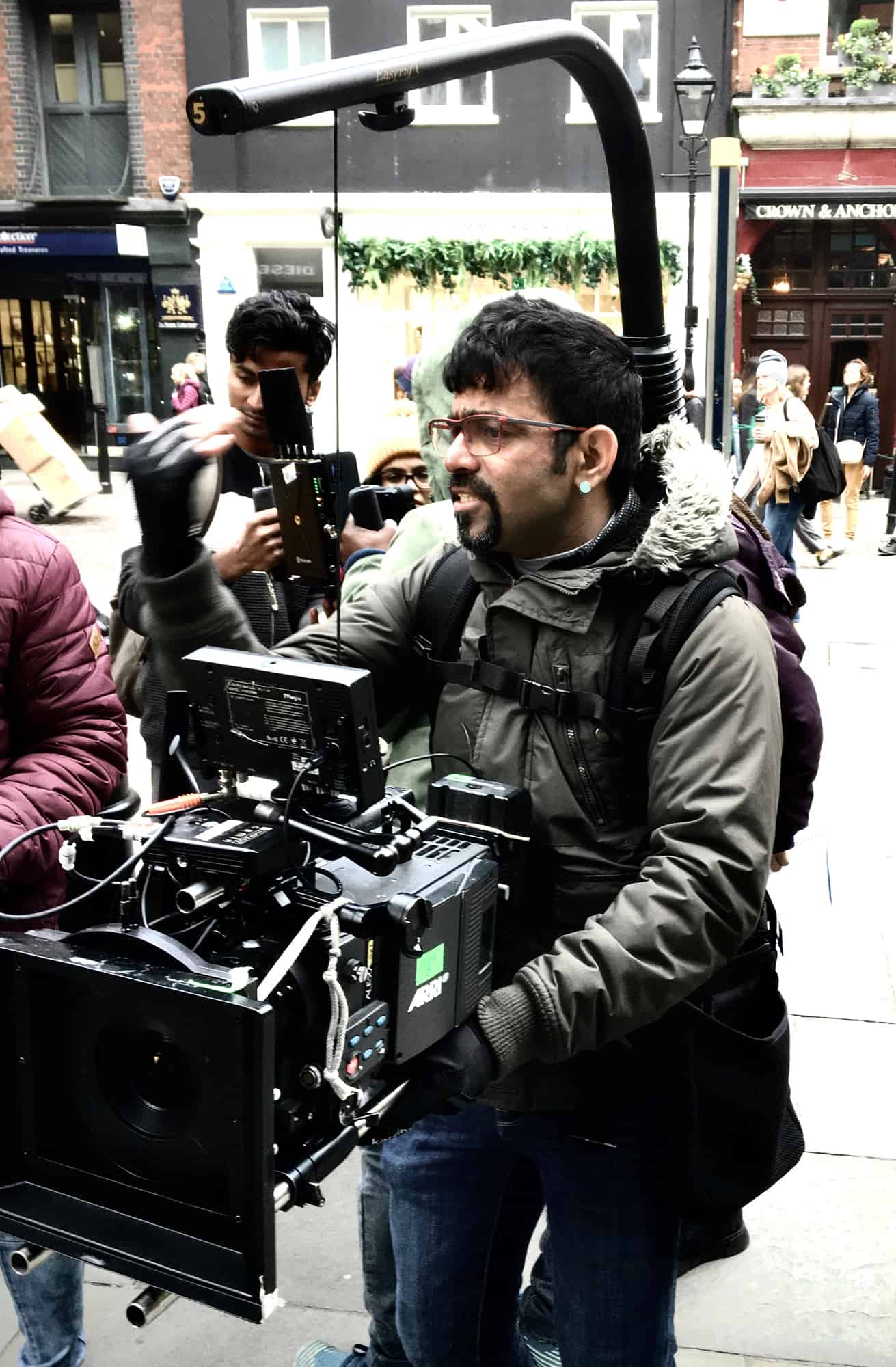 Over the years, BSC cinematographers have shown a deep and universal understanding of cinematography, producing images that communicate and connect to Indian audiences. When I was just 10 years old, I was inspired by the emotional images created by Billy Williams OBE BSC and Ronnie Taylor BSC for Gandhi (1982). And later I found the mood, lighting, compositions and angles created by Anthony Dod Mantle DFF BSC ASC for Slumdog Millionaire (2008) to be incredibly touching.
I have never seen much like this in the work of Indian cinematographers, and would like to see more of these aesthetics in Indian cinema. There is a deep connection between Britain and India, and I request that BSC cinematographers come and shoot Indian films. I would love to connect BSC members to the Indian filmmaking community. Please get in touch."