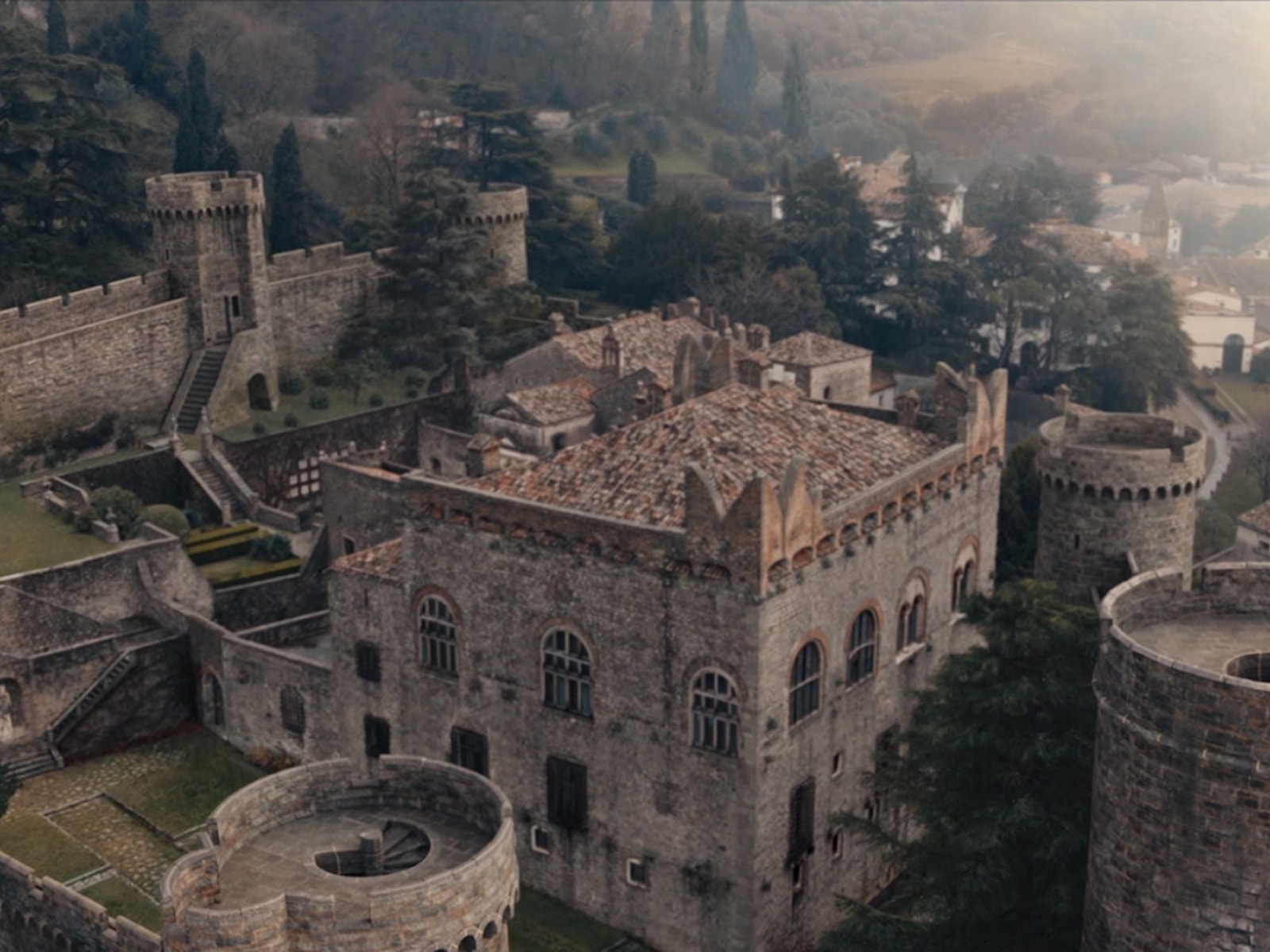 Based on Deborah Harkness' hugely successful novel, A Discovery of Witches follows the compelling, forbidden love story between a witch and a vampire, set in current day Oxford, United Kingdom. Produced by Bad Wolf and Sky Productions, the series premiered on Sky One in September 2018 with a second season arriving in January 2021. 
 With an impressive record of providing top-notch visual effects for film and television, including cultural phenomena like Outlander, The Walking Dead and the 2019 Hellboy reboot, Goodbye Kansas were the primary visual effects vendor for season one and a supporting vendor on season two.  
The Stockholm and London offices joined forces on the first season to produce stunning, visually plausible shots imbued with sorcery that included force fields and magical fire, as well as digi-doubles, CG environments, and a CG stag for a total delivery of 560 VFX shots. The teams work on season two consisted of more creature work, particularly focusing on the development of two CG stags. 
The team were tasked with keeping the fantastical visual effects as minimalist as possible, resulting in a truly conceivable look and feel. compositing supervisor, Jim Parsons, highlighted the challenge behind creating persuasive vampiric 'super speed' during an interview on the Goodbye Kansas visual effect podcast, 'Yellow Brick Road': "It was difficult trying to make the vampire speed appear sophisticated – if you have a fast-moving character, it can very quickly become silly. We worked on their movement by leaving traces and blurs. Keeping the trace dark and shadowy gave it a mysterious, slightly sinister feel to it." 
To find out more about the incredible work being completed by Goodbye Kansas, please visit here.