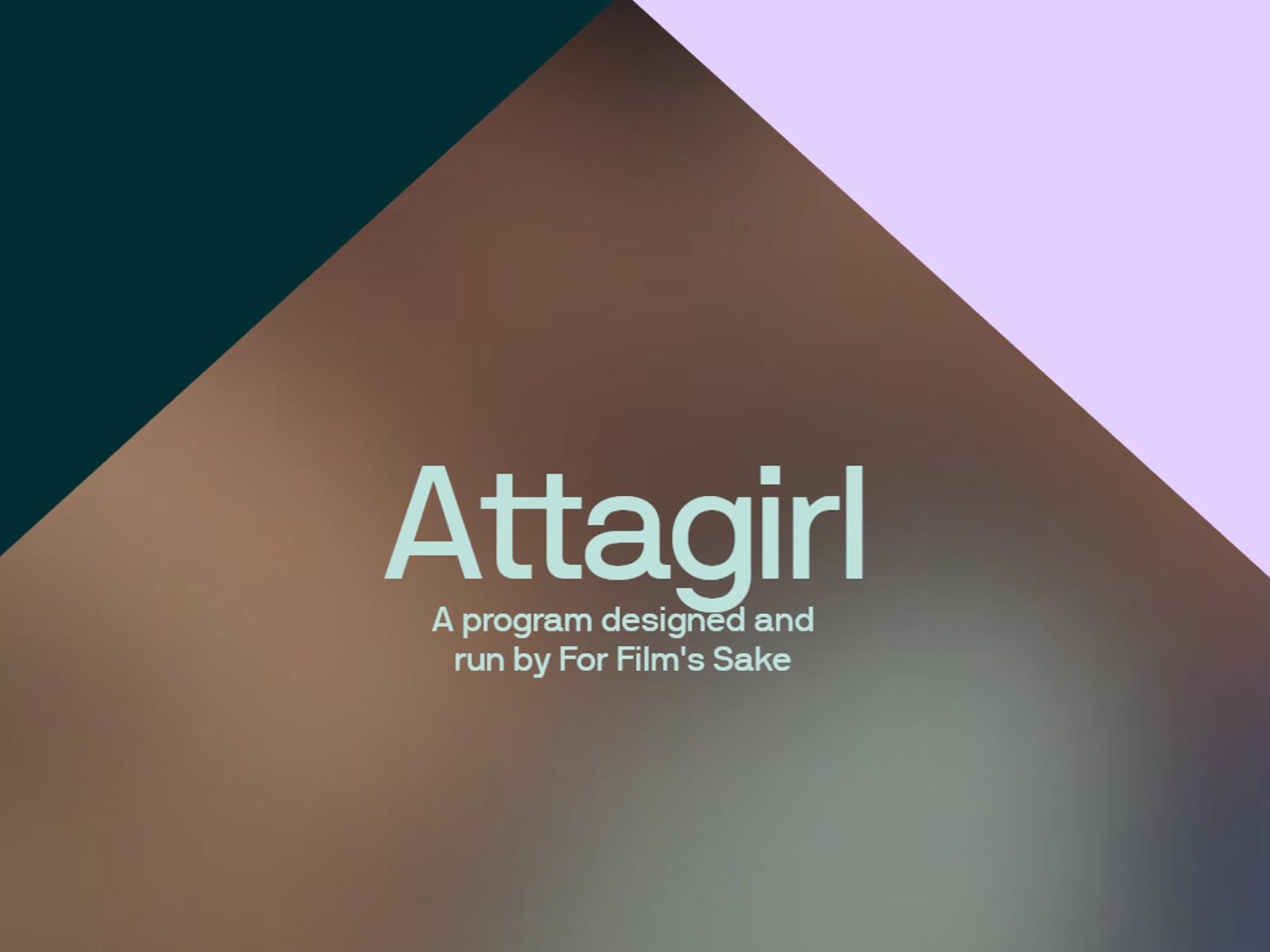 Global feature film incubator Attagirl is wrapping up its Audience Workshop, with seven female and non-binary teams engaged in market-facing development pathways not often accessible to marginalised filmmakers.
"Attagirl, now in its second year, enables participants to sharpen their marketplace and distribution strategies through this workshop. Initiatives with a global perspective are a powerful strategy in increasing representation of women in front of and behind the camera, and we look forward to seeing the teams and projects develop further." says Louise Gough, Head of Development at Screen Australia.
The Audience Workshop provides the seven international teams with insight and tailored advice from industry experts on the topics including; audience design, casting, script development, casting and finance plans in live group and one-to-one sessions.
"It's challenging for female and non binary filmmakers to break into the industry. They don't just need financing, they need access to knowledge and networks to connect them to the right people," says For Film's Sake's executive director Sophie Mathisen. "Attagirl levels the playing field because we're overcoming systemic barriers faced by females in the industry."
Industry experts include: cinema experience trainer Anthony Andrews, co-founder and creative director of We Are Parable; casting expert Nina Day, founder and executive casting director of Nina Day Casting; imagery instructor Alec Von Bargen, visual artist and winner of the International Fine Art Photographer Award in Paris; and visual design leaders Harriet Von Tongeren, the current design lead at Canva and Elle Williams, founder of an independent design company.
Filmmakers engage in sessions with mentors who oversee their long-term progress. Mentors include: Diana Elbaum, founder of production company Beluga Tree; Mike S. Ryan, founder of Greyshack Films; Roshanak (Roshi) Behesht Nedjad, co-founder of In Good Company; Samm Haillay, founder of production company Third Films; and Michele Turnure Salleo, founder of Ferocious Entertainment.
The Audience Workshop is the third of four workshops in the Attagirl program. Filmmakers will next work on the delivery of script and decks in late April in preparation for the final Pitch Workshop in June.
Crucial data and insights from the first and second year programs are being gathered for Attagirl's in depth Pilot Report in late 2022.