Director Lukas Galle and cinematographer Jan Anderle wrote in with details about their collaboration on Galle's short film Apart, the story of a young woman living in a post-apocalyptic world.
One day Amelia (played by Varvara Todorovic) suddenly receives an SOS call through a radio, which gives her hope to fulfil her deepest wish – of not being alone anymore. As she decides to set out and look for the person behind the call, her only challenge is to survive, but soon she realises, there is something following her. Apart won the Best Student Short Award at the Austrian International Film Festival and is currently streaming on Flickfair.
"From the moment I started working on Apart, I knew the cinematography was going to play a hugely important role in establishing the world and forming the visual tone of the movie," says Galle. "With the help of my amazingly talented DP Jan, it didn't take us long to develop a style that delivers the results we were looking for.
"Jan is a very open-minded person with his own preferences in terms of style. I enjoy working with him as he always brings up ideas nobody has thought of. He always tries to deeply understand the story before making any decision of where or how the camera should be placed.
"Right from the very first stages pre-production we were certain the camera had to be its own character. Furthermore, it had to be a part of Amelia, our lead. Meaning, we only see what Amelia sees and we only know what she knows. We're not giving anything away, the audience is Amelia. By sticking to such a theme, in my opinion, this is what makes the audience hold on to their seats.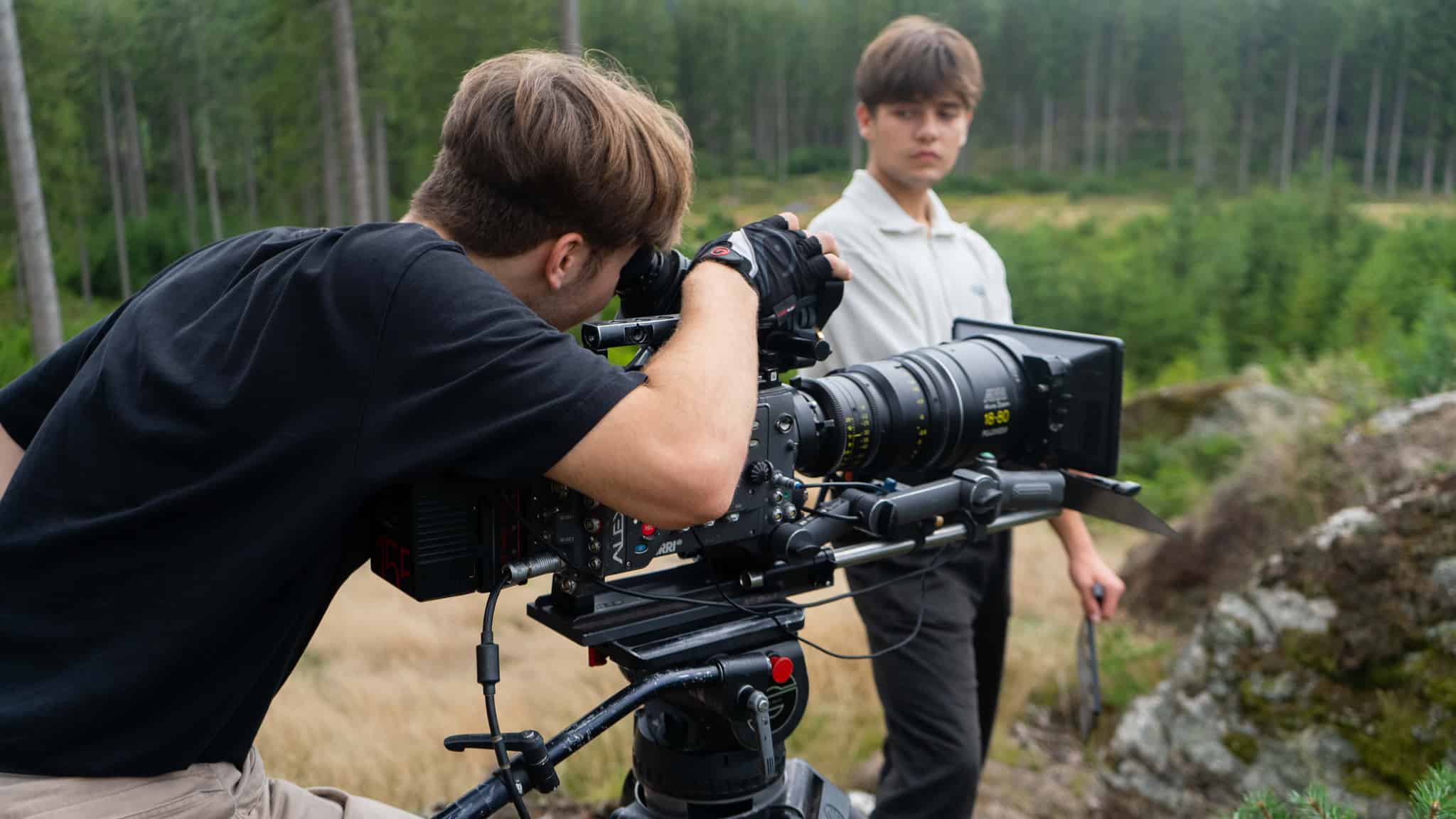 Also in terms of budget we definitely made the right decisions. There are several moments in the movie that are only as powerful as they are, because the camera told it correctly. We didn't have the budget to show more than you see in the movie, but even if we did I wouldn't have done it much differently – besides one thing. "Less is more". That's probably the most important and powerful lesson I've learned through the years.
Additionally, because the movie is not driven by a fast pace, we knew we had to design the shots in a way that they would still seem appealing over rather longer periods without a cut. Staging was a big thing on that one.
All-in-all, with the help of our talented crew we probably managed i to tell a big story with limited resources. I am already looking forward to our next production.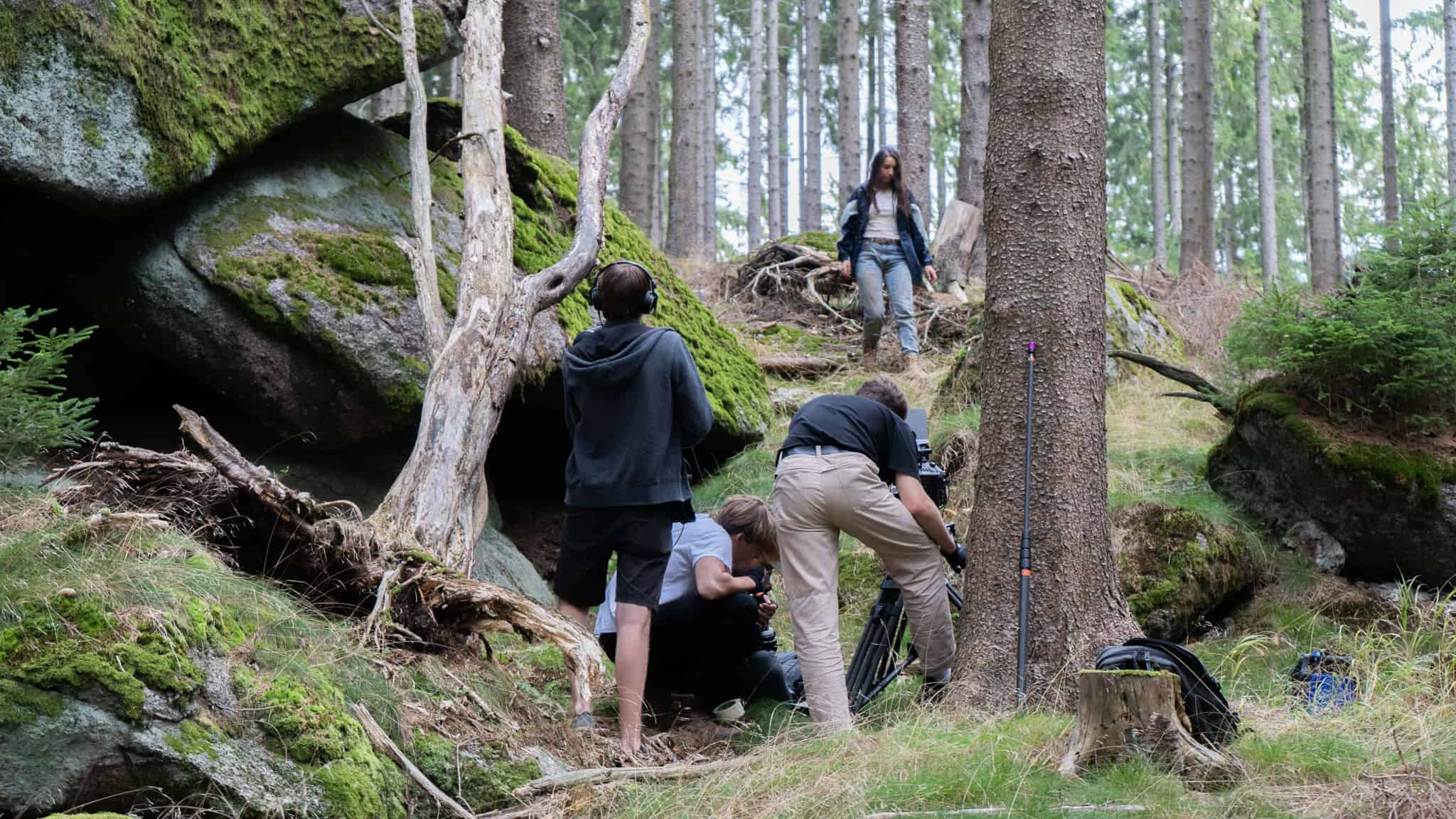 Cinematographer Jan Anderle, says, "Working with Lukas is a very advanced procedure of production and a great experience, every time. The well-practised relationship between director and DP on-set allowed me to easily capture the story in an uncomplicated and easy way to understand. Besides, it was an honour to work with equipment supplied by ARRI Rental Vienna.
"The cinematography of Apart contains dynamic transitions from handheld action to smoother and more calm shots. ARRIs Alura Zoom, which they provided for our production, gave us the possibility to have a quick and easy workflow when shooting different focal lengths in run-and-gun situations, for example landscape shots in the travel scenes.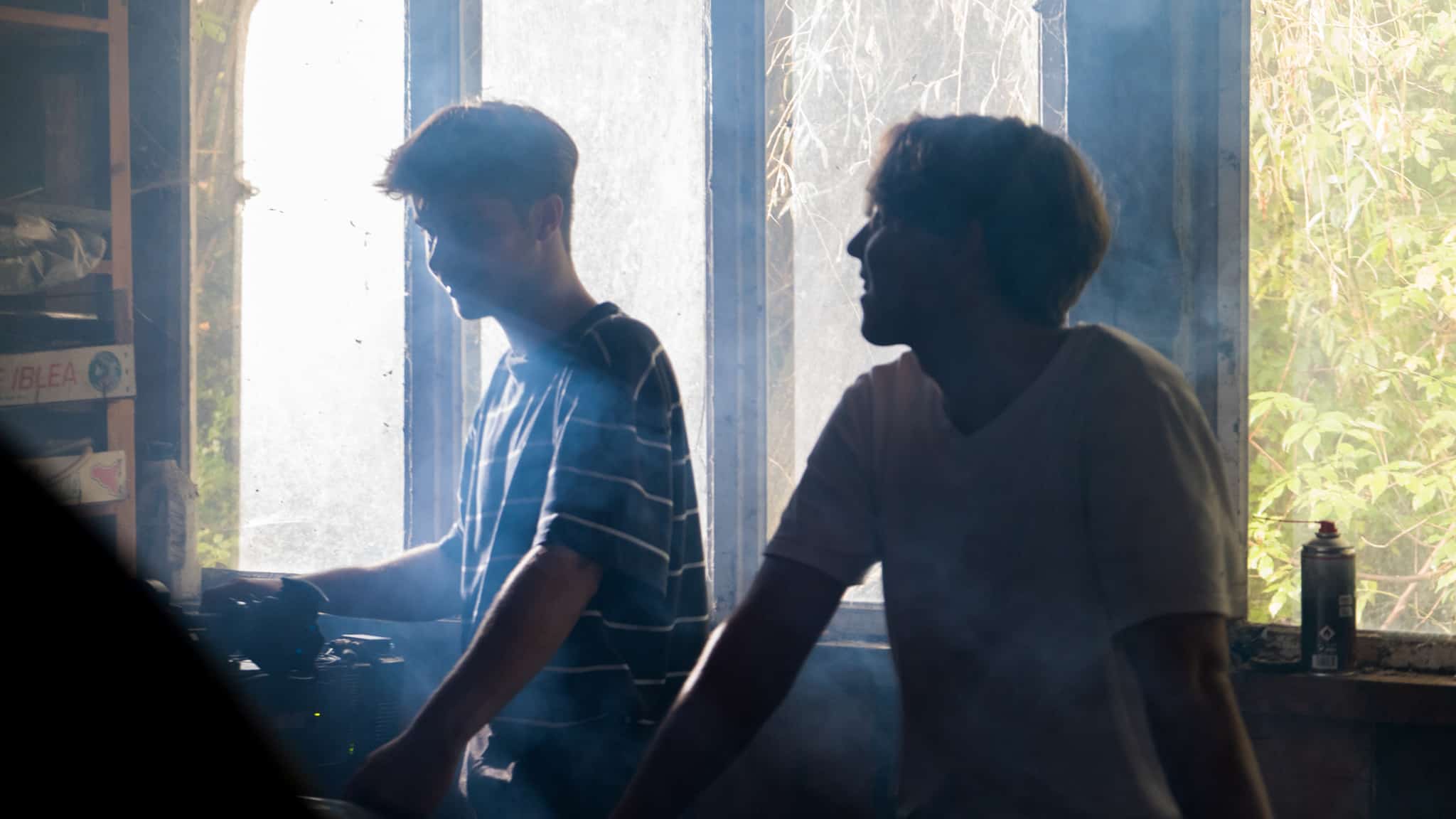 Hazy interiors paired with the sordid look of the locations, the greenish and brownish colour grading and score imply a mystic and apocalyptic theme to the film. In the exterior scenes, that we shot during the day, we mainly relied on natural lighting. Some practicals, like a flashlight or a campfire, came into use when lighting dark interior or nighttime shots. It's a meaningful and earthy story so there was no place for artificial light. We knew, staying as natural as possible is gonna have a huge impact on the overall look of the movie but it was exactly what we intended.
Together with our crew, we had an extremely great and progressive production week in which I felt very comfortable having the responsibility for the moving picture. Today, I am looking forward to new and even bigger projects."