One DP... Three Distinct Looks

Danny Cohen BSC / Victoria and Abdul, Final Portrait and Disobedience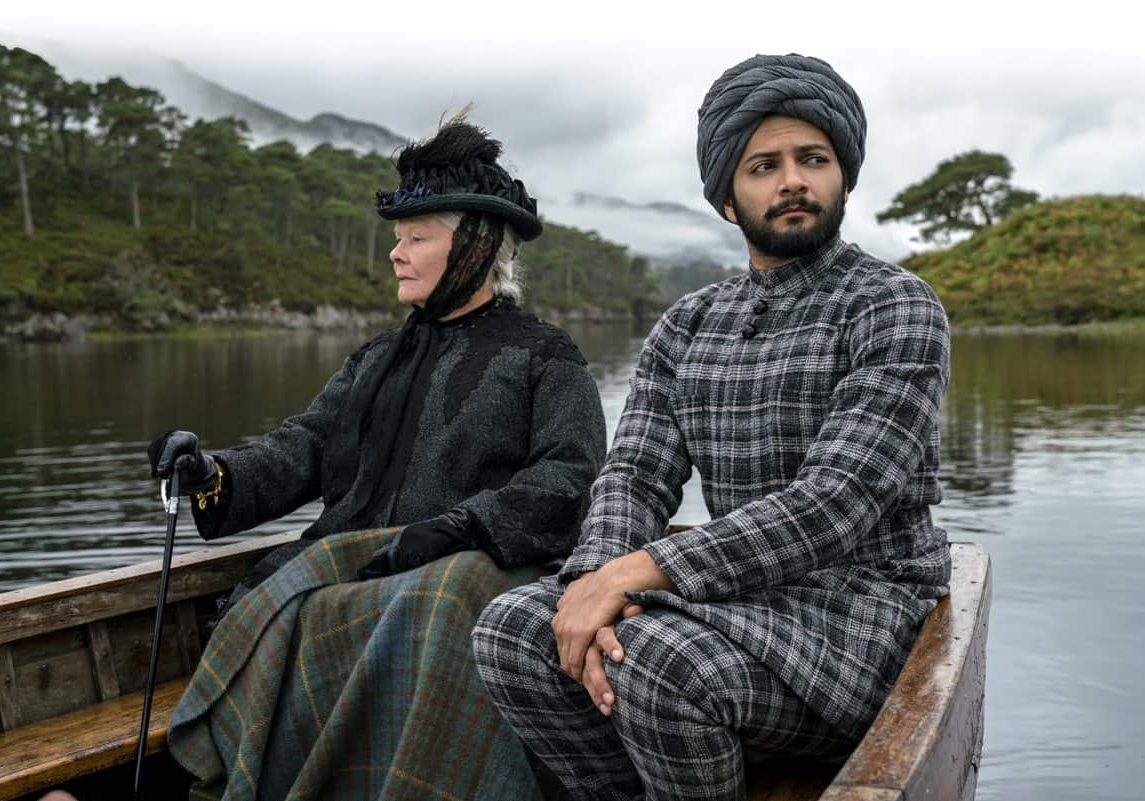 One DP... Three Distinct Looks

Danny Cohen BSC / Victoria and Abdul , Final Portrait and Disobedience
Cinematographer Danny Cohen BSC exhibits versatility in crafting stories for different directors, and those skills were brought to task when shooting three films slated for release this year. Two were period pieces – Victoria And Abdul and Final Portrait – and one contemporary – Disobedience.
All three films were shot with Red cameras, but the look and feel of each couldn't be further apart. "I guess you get comfortable working with a certain camera," says Cohen. "The more you do, the more you can push things. You know its quirks, you understand the sensitivity to light, and recognise when you might lose detail in the highlights. There are always reasons to select the camera for a specific story and for these three films the Red just slotted-in and worked."
Victoria And Abdul sees Cohen reunited with director Stephen Frears after their acclaimed work on Florence Foster Jenkins. The enlightening and unlikely friendship between the Commonwealth's daunting Monarch and an Indian clerk is set around the late 1800s. This time around, Cohen selected a Red Dragon combined with ARRI Master Primes for the bulk of principal photography.
"That combination gave a good strong image – and a bit of bite," he says. "Since the image you shoot on-set can be manipulated in so many ways, you need to begin with quite a strong image. And I definitely wanted that slightly punchier image to resonate with the story."
As luck would have it, Cohen's pre-production coincided with an exhibition at the Victoria & Albert Museum about early colour photography. "People were beginning to experiment with various formats. Naturally, there's some colour deterioration from prints over 150 years old, but you definitely get a flavour of how things looked through a lens at that time," he notes.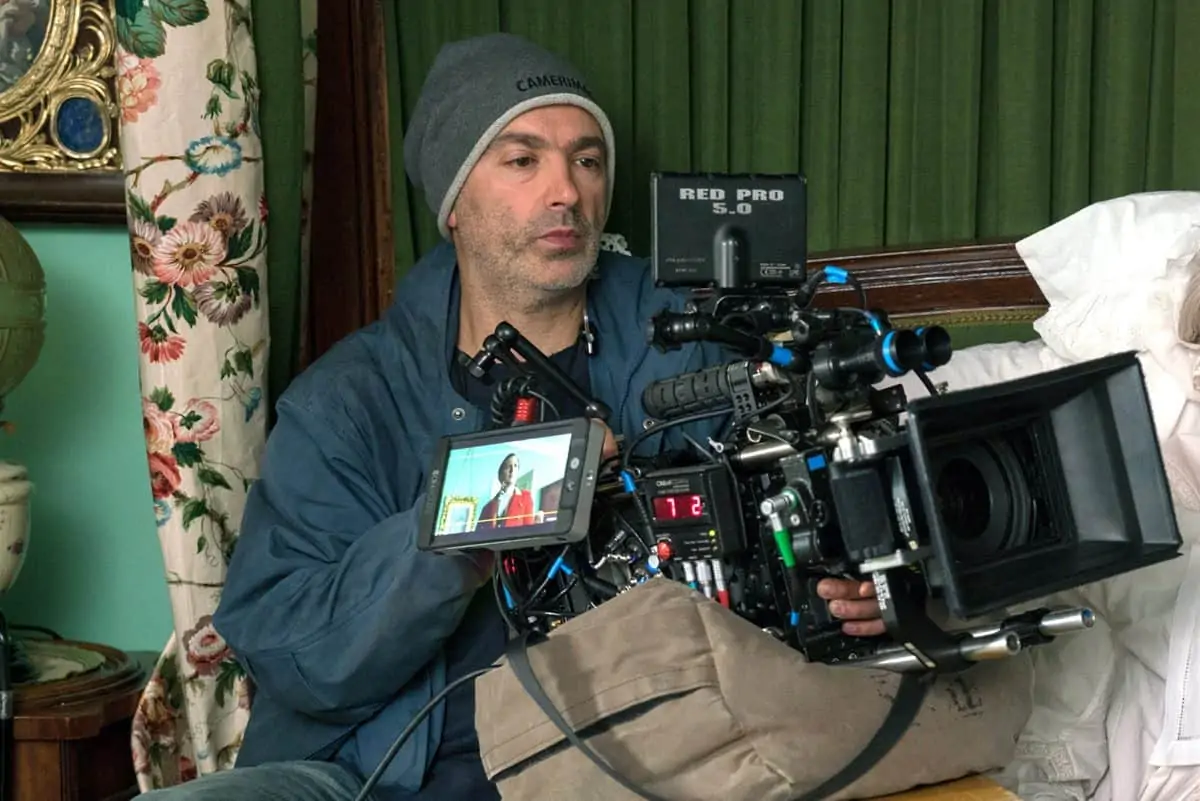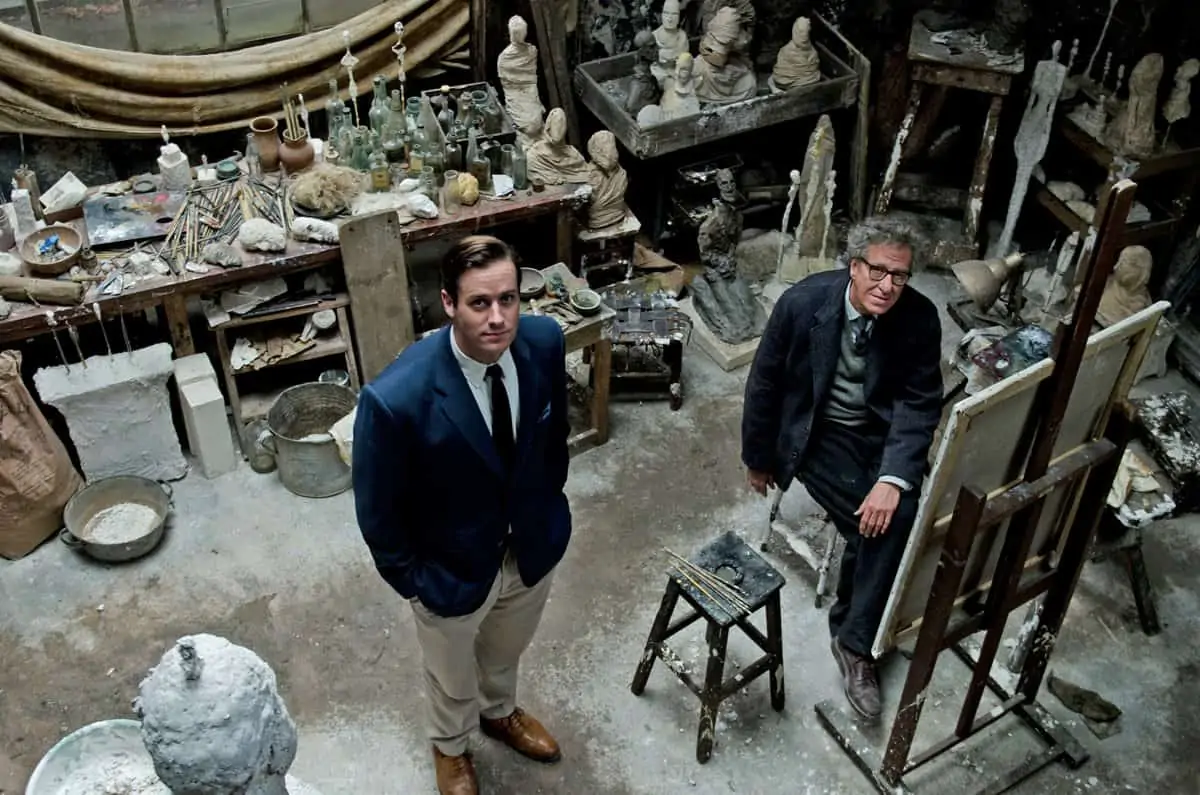 Cohen also shot a smaller, more intimate film. Directed by Stanley Tucci, Final Portrait is about American art critic James Lord's relationship with artist Alberto Giacometti. It mostly plays out in the artist's studio in Paris in 1964, and was shot at Twickenham Studios.
"We only had 20 days to film and so each day we had to achieve a lot," Cohen recalls. "I couldn't really hang about orchestrating lights for each set-up. We used a lighting rig with a number of set-ups pre-programmed – day, night, hard sun, soft sun, flat, overcast – so we could swap the look at the push of a button."
Cohen, who was Academy Award-nominated for The King's Speech in 2011 and who shot the 2016 Best Picture Oscar contender Room, is gaining a reputation for being able to conjure fresh angles for telling a story within confined spaces.
"What I tried to do on Final Portrait was to have very few lights on the floor so I could give Stanley and the actors (Geoffrey Rush, Armie Hammer) the freedom to go anywhere, and not be held back by lighting stands and clutter. In my experience, actors give a better performance when they are not having to worry about tripping over equipment."
That's also why he felt the Red camera was perfect. "During prep, Stanley said that he wasn't interested in using a dolly at all. He wanted the whole film handheld. We sent the dolly back so we weren't even tempted to use it. Being handheld gave the film energy. Some moves were slick, others were messy, but because the Red is quite small, we shot two cameras (second camera was Iain Struthers) both of us with a camera on our shoulder for the length of the day. If we'd tried to do that with Alexa we'd have been a collective wreck."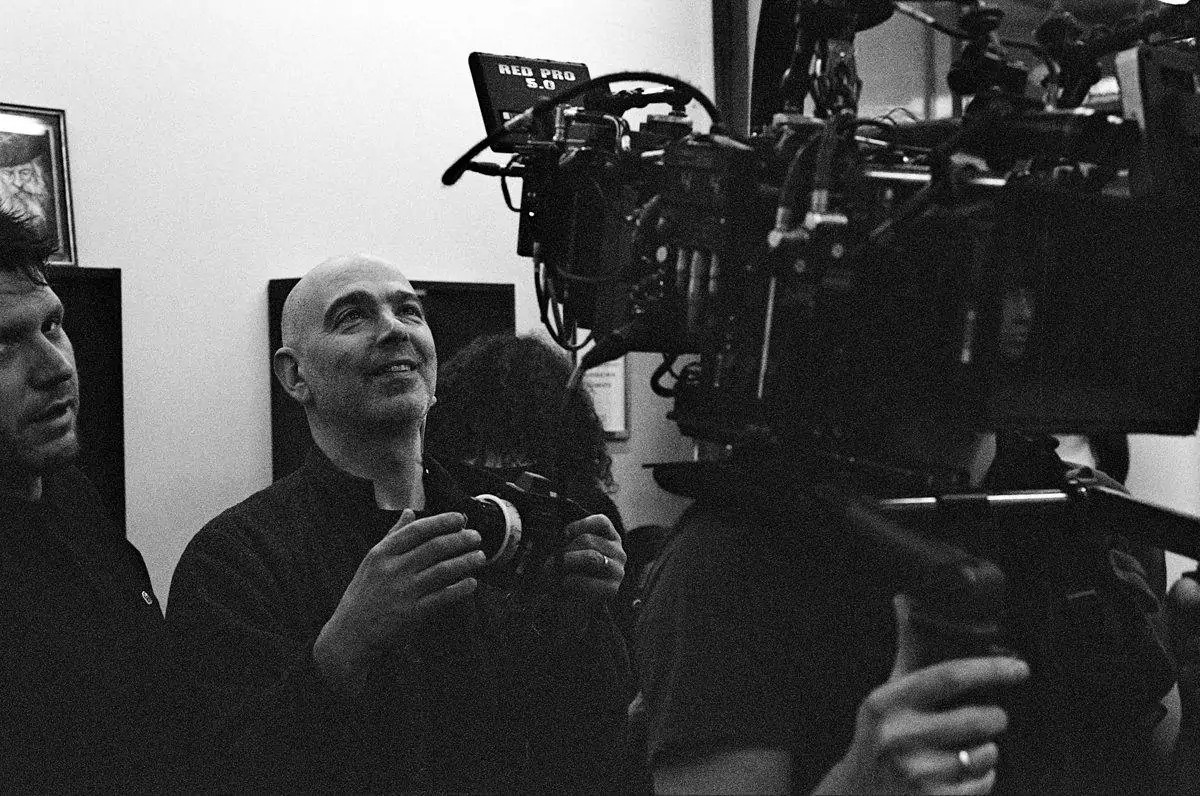 "I guess you get comfortable working with a certain camera. The more you do, the more you can push things. You know its quirks, you understand the sensitivity to light. For these three films the Red just slotted-in and worked."
- Danny Cohen BSC
A major factor swaying Cohen's decision on all three pictures was the light weight of the Red camera lump. "I'd say half of Victoria And Albert, nearly all of Final Portrait and about two thirds of Disobedience were handheld. It really helps that the Red is small and user-friendly."
The look of Final Portrait was inspired by archive footage of Giacometti in his Paris studio. "It was fascinating and informative to have that replicated by the superb production design of James Merifield," he says. "I responded to seeing Giacometti in the original space, how he moved around and how it was lit at different times of day to get a sense of what the place must have been like."
Cohen paired the Red Dragon with Zeiss Master Primes for Final Portrait and used the same arrangement for Disobedience – a film with a completely different aesthetic.
Shot last spring on location in North London, Disobedience is directed by Sebastián Lelio and stars Rachel Weisz and Rachel McAdams. It's the adaptation of Naomi Alderman's novel concerning a romance between members of an Orthodox Jewish family.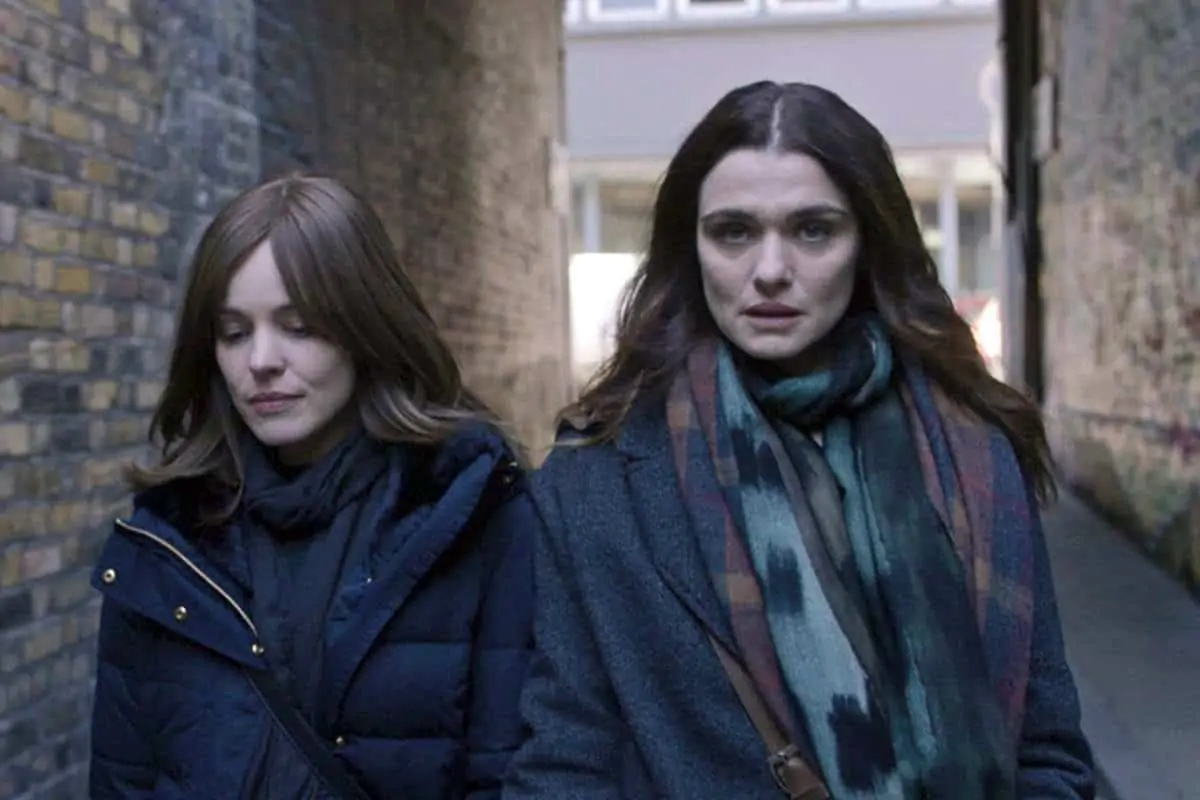 "It's a very intimate story," Cohen elaborates. "I was trying to use natural light and then manipulate it to make sense of the story. It's a desaturated look, quite stylised and very different from Victoria And Abdul, which is lush and rich. I enjoy stylistically jumping around so long as it's appropriate to the script."
The trio of films were shot at 6K to maximise dynamic range with Victoria And Abdul and Final Portrait down-rezzed to 2K for cinema. Disobedience was treated with a 4K finish.
Cohen is currently back working with Frears on the TV drama A Very British Scandal, about politician Jeremy Thorpe who was tried for conspiracy to murder in the 1970s. It's Cohen's second project with the Red Weapon 8K S35 with the Helium sensor, following Night In Hatton Garden for director James Marsh and his retelling of the headline grabbing jewel robbery starring Michael Caine. Stay tuned for those visuals in 2018.