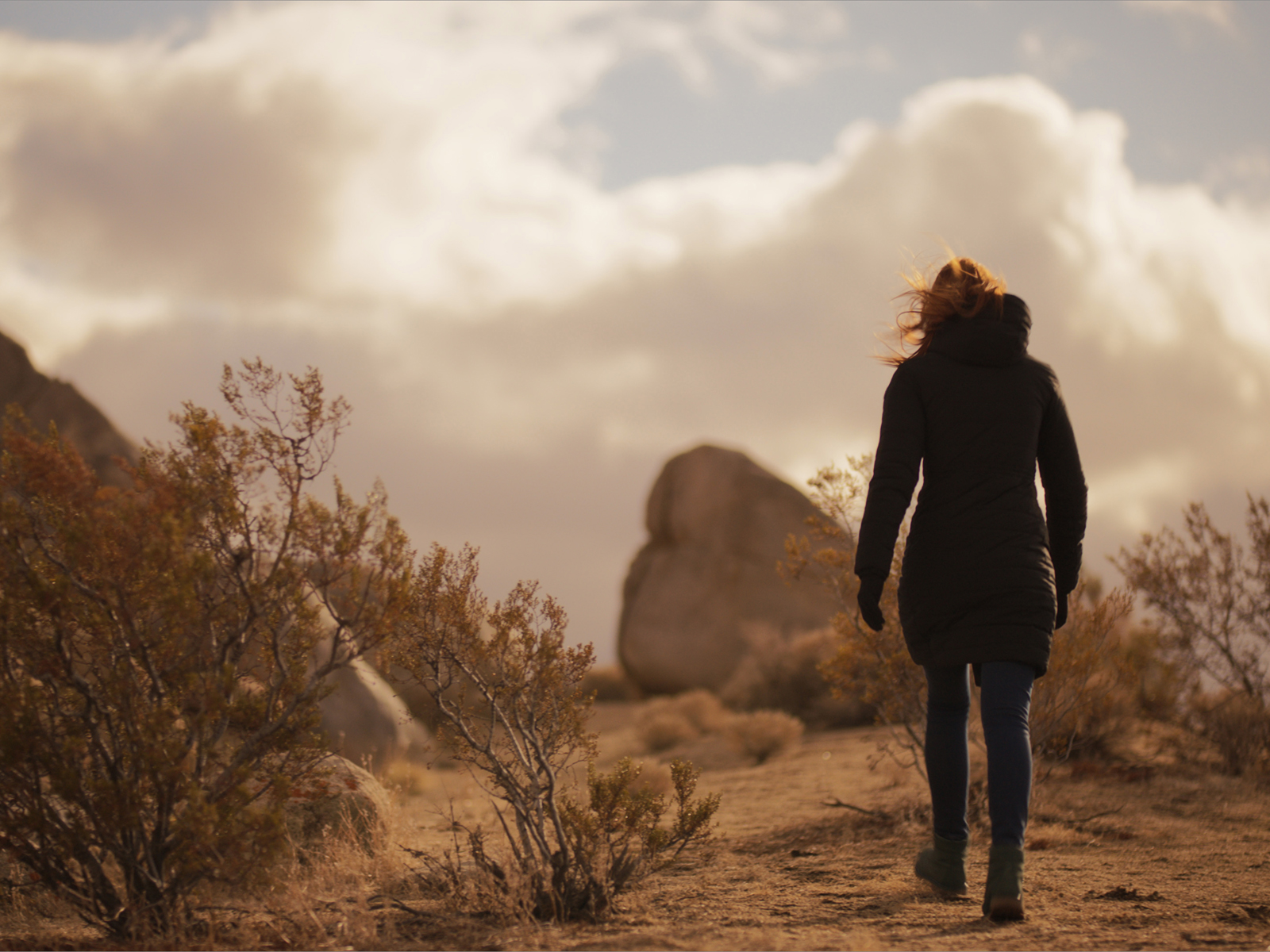 This is a sponsored article, created in partnership with Cooke Optics. 
New lens series is a state-of-the-art statement for the future. 
Cooke Optics has announced the launch of the S8/i Full Frame (FF) series of seven lenses for full frame production with an all-spherical design and T1.4 throughout. A further nine lenses will join the range in late 2022.  
The S8/i are cutting edge, state-of-the-art high speed full frame lenses motivated by feedback from cinematographers wanting to create more realistic and film-like images with spherical lenses for digital motion capture. An evolution of The Cooke Look, S8/i produces breathtakingly beautiful images with an almost organic feel and a clean bokeh.  
To achieve this, Cooke has focussed on optimising the contrast performance of S8/i. Good resolution is of course vital with a modern lens. Crucially, human perception of resolution is tied to contrast, so an observer will perceive a sharp image due to the synergy and balance of both.  
Under the body, S8/i is an all-spherical design which produces a near telecentric output of the light rays which is efficient for sensors.  It is characterised by smooth, spherical, and symmetrical bokeh and minimal colour fringing, enabling cinematographers to create sensitive and emotive images with a high degree of dimensionality.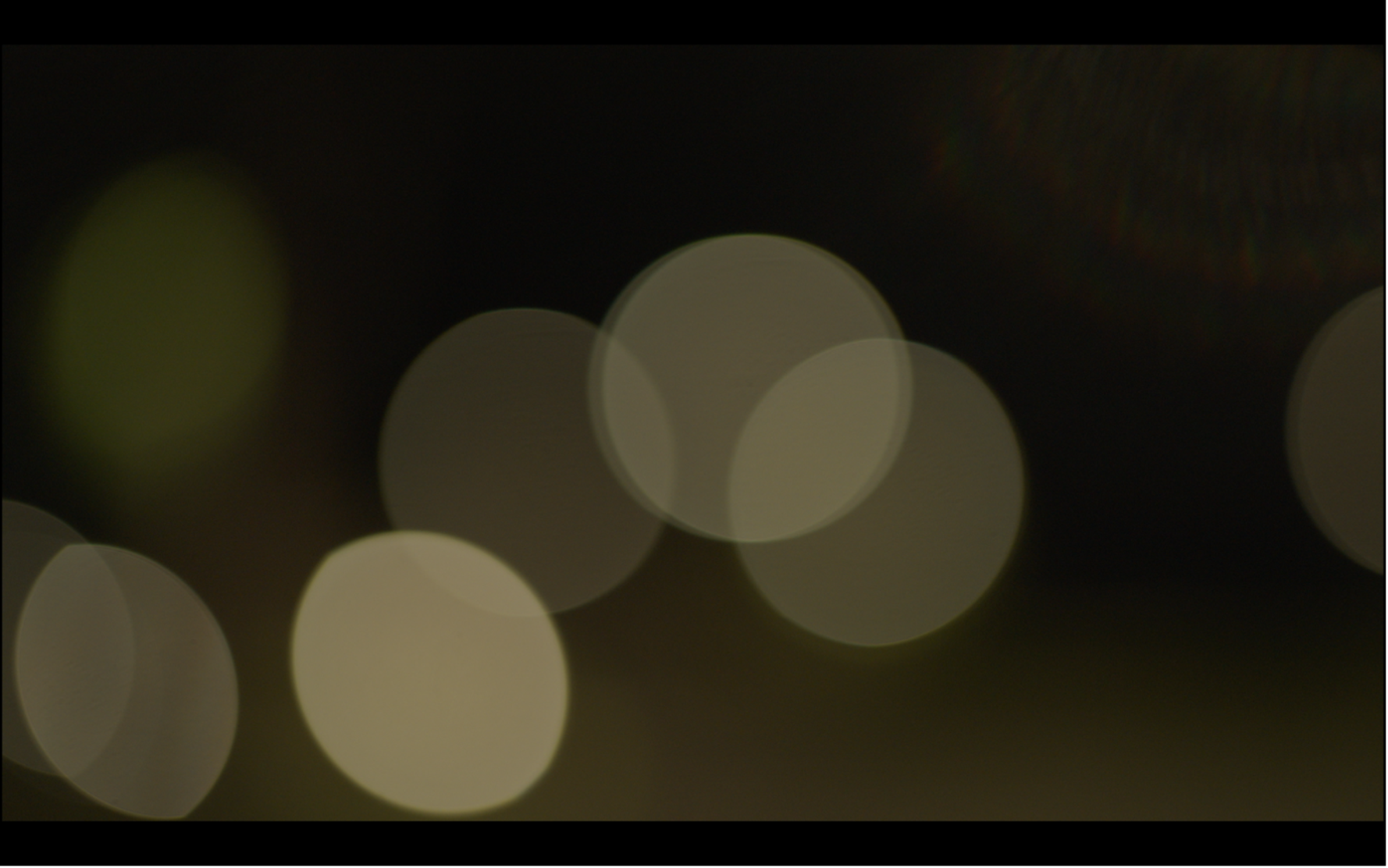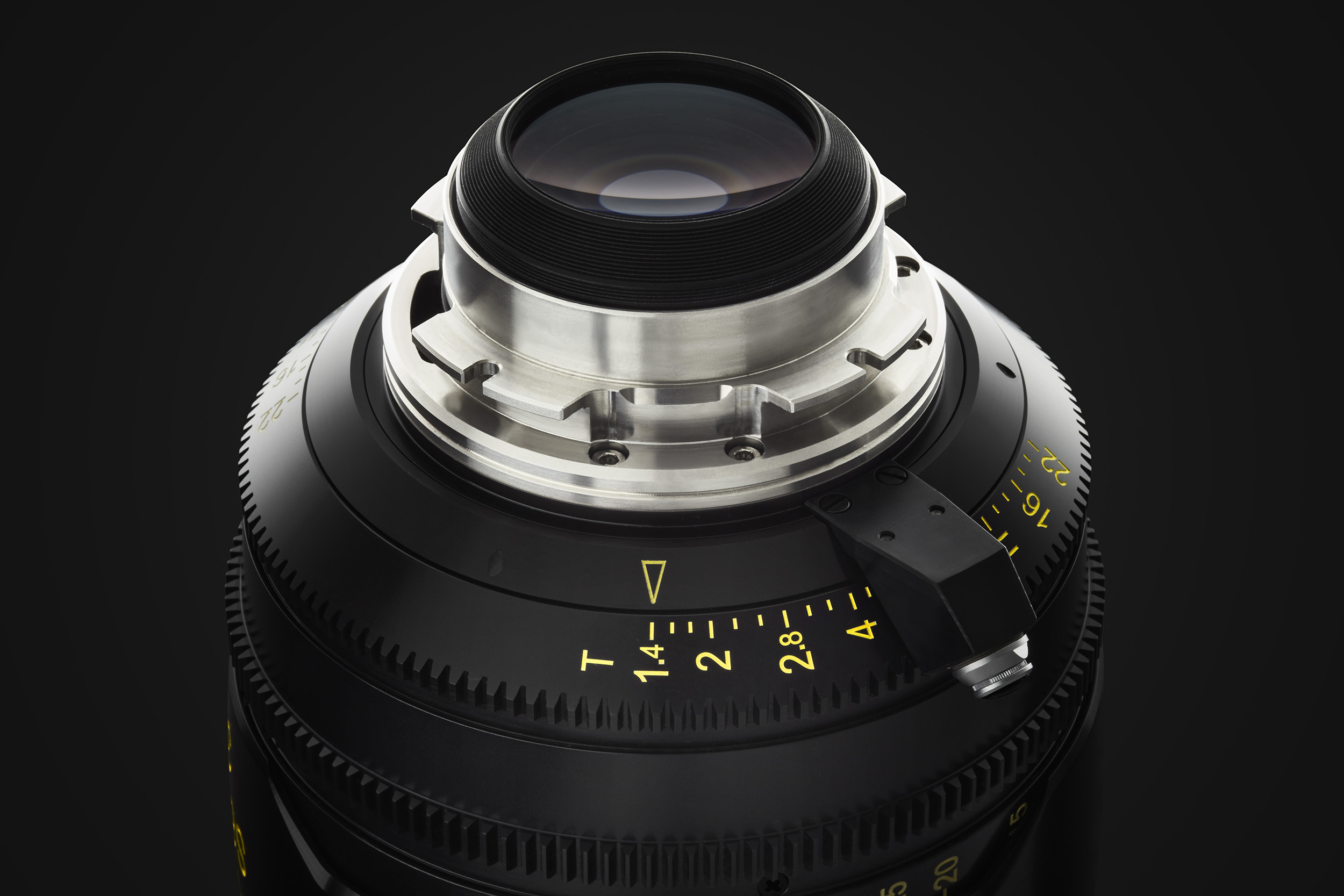 Behind the scenes: Designing the S8/i 
Creating film-like images and The Cooke Look, requires the optimisation of contrast. Cooke's design team – led by Academy Award-winning designer Iain Neil- undertook a huge study to ensure S8i's contrast performance is maximised to suit the actual resolution of digital cameras (today and indeed for many years into the future).  
Neil is a multiple Sci-Tech Academy Award-winning lens designer, ASC associate member, SMPTE and SPIE Fellow and member of AMPAS and Optica. He has been working at Cooke Optics in the role of Chief Optics Advisor for more than ten years. 
He says, "I heard cinematographers say that images produced by digital cameras often looked the same, especially with spherical lenses. Anamorphic is different, of course, as are Speed Panchros, but for regular spherical primes on the majority of digital cameras, the word sterile was often heard." 
This frustrates many cinematographers who want to create a unique look appropriate for the story. Thinking about this, Neil vowed to design a lens for digital sensors which would render images more filmic, as opposed to digital. 
The question was how to do it?  With film the focus tended to be mostly about resolution and then contrast. But with digital, arguably there's a limit to the resolution that we need – or that the camera can actually resolve.  
Neil explains, "We only need so much resolution because the camera won't see any more than a certain number of cycles per millimetre. Fifteen to 20 years ago, people referred to cine lenses as showing, for example, 200 cycles per millimetre, especially on-axis in the centre of the picture. Today, even with the highest resolution digital cameras available, around 100 cycles per millimetre is about the useful upper limit.  
"So, we don't really need to be quite so fixated with resolution," Neil insists. "The key is contrast. In my view, you want to maximise the contrast. So, when the S8/i project began, I decided to work with spherical optics. Maybe they don't attain the super high-resolution levels as aspherics, but their resolution is certainly more than sufficient for any advance in digital cinematography over the next decade or so while yielding a filmic quality that aspherical optics are perhaps not best suited for." 
We hear so much about de-tuning of lenses which effectively means a request by the cinematographer to the lens maker to take away some resolution or contrast or other characteristic. Cooke has approached this problem from the opposite direction and asked 'how do you tune the lens? How do you tune it for the latest digital imaging technology?' In other words, they started from scratch.  
"The 'Cooke Look' has been defined but the 'Cooke Look' for digital now needs an additional word with the i/I," Neill says. "That word is 'tuned'. The S8/i has been tuned a bit more precisely for digital sensors and what's more it is consistent throughout the S8/i lens range."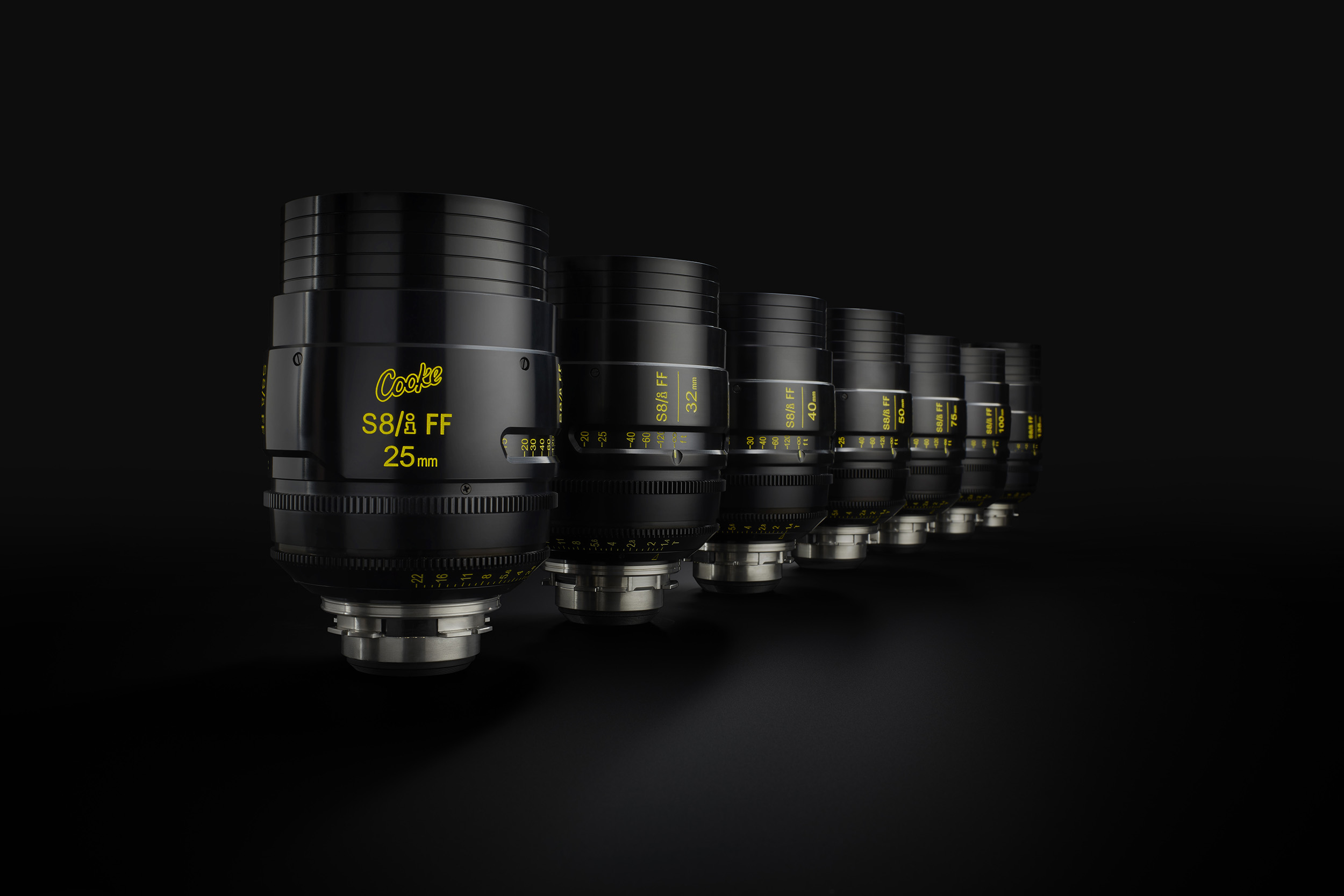 Colour balanced and colour matched  
Spherical lenses enabled a modular approach, both optically and mechanically, for the entire set of S8/i lenses. There are 16 focal lengths, from 18 mm to 350 mm. The entire range, all spherical, all have the same, pleasing look. In other words, it's a matched series.  
"When these lenses were being designed, they were done as an entire set, together," Neil explains. "It wasn't one focal length at a time, with different people doing different things. Everything was coordinated, all done in parallel. The modular focus arrangement in the lenses and their modular design means that you are in effect de-stressing the optics and mechanics, which makes imagery consistent across the range." 
Symmetrical shape, organic bokeh 
More importantly from a creative point of view, aspherical lenses leave open the possibility of seeing 'onion rings' or 'tree rings' in the bokeh. It's not always the case, but it can show up. Spherical lenses on the other hand produce smooth-looking bokeh without onion or tree rings.  
"A feature of the S8/i lenses is that the control of the optical design is such that the bokeh shape remains the same for all the focal lengths. So, on-axis, you have circular bokeh, and as you go off-axis, you get what looks like a cat's eye. It's not a semi-circle or some unusual shape. The bokeh is organic, natural and smooth." 
Integrity of the Cooke Look 
In designing spherical lenses, you can produce a sufficiently near telecentric output of the light rays that it makes the sensor more efficient. This means that the S8/i have optimised aberration correction with the 'Cooke Look' built-in for digital cameras, but it also means you can still use all of them on PL mount Super 35 reflex film cameras. 
"We want to minimise lateral colour or colour fringing, not on-axis, but around the picture," says Neil, "and reduce it almost to the point where there's none. You can do all this with spherical lenses. 
The S8/i is a new statement of the Cooke Look: the residual aberration, contrast, resolution, the whole way the image looks, is blended with the Cooke Look. And it's even blended with the fact that the camera has a little bit of filtration when it has an optical low pass filter. 
Faster 
With a maximum aperture of T1.4 across the focal length range from 18mm to 135mm, the new S8/i FF lenses are amongst the very fastest produced for Full Frame capture including a macro focal length of 85mm. They also offer greater control over depth of field and flare characteristics, whilst still providing excellent low light performance without graining. 
Lighter 
Packing this creative power into a lens of package of around 2kg is exceptional for a lens of this calibre. Agile and easy to use, the new S8/i FF lenses have been created for a wide variety of situations and today's compact cameras. Being lighter, however, has not compromised strength, durability, or their exceptional image quality. 
The lenses are designed for all shooting applications, including handheld and Steadicam, providing a comfortable balance ratio with the latest compact digital cinema cameras.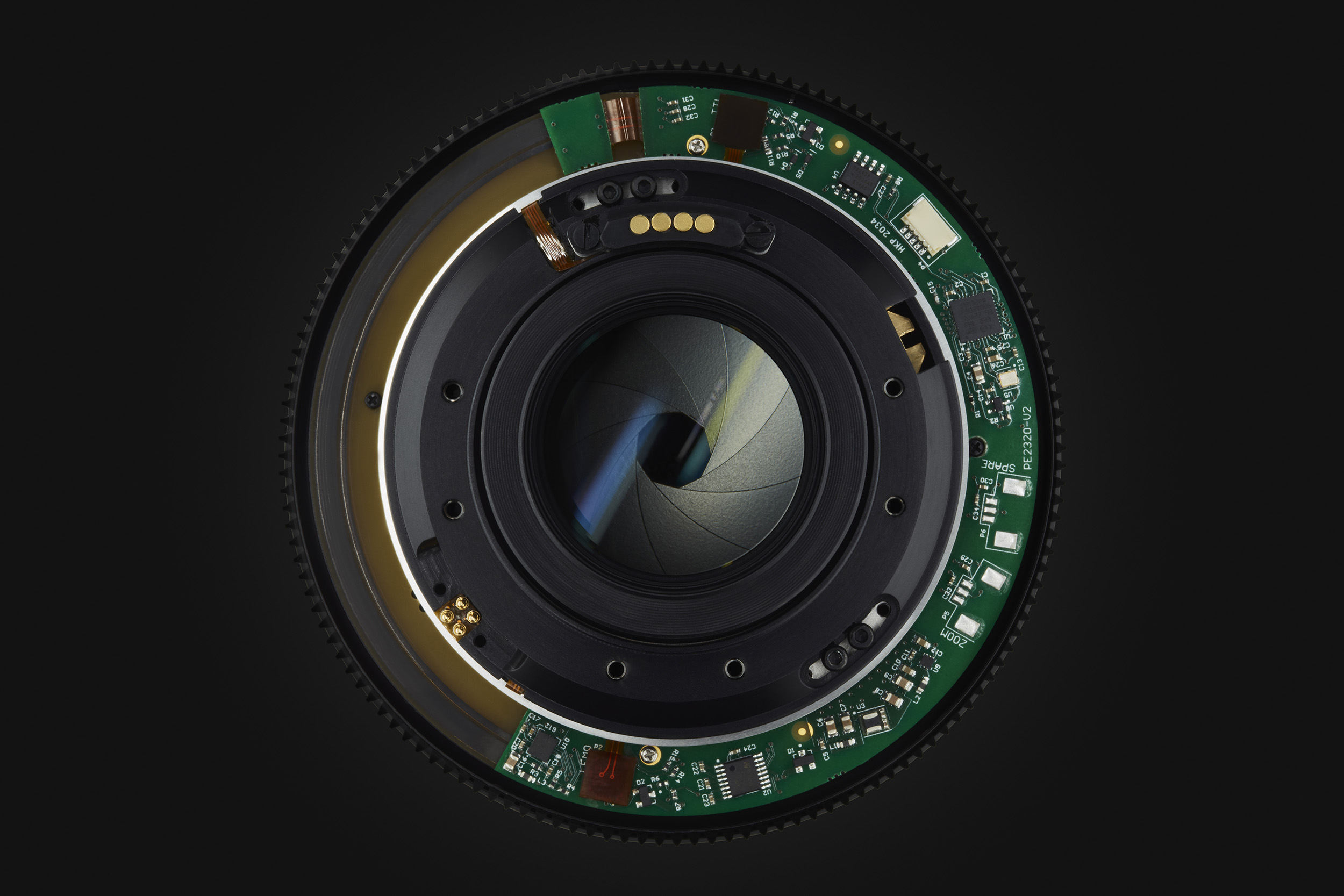 Smarter 
Designed from the ground up to incorporate Cooke's very latest intelligent /i technology, which includes:  
/i data focus and iris position

 

/i motion inertial data

 
/i maps factory calibrated shading and distortion data

 
This technology, invented by Cooke and adopted as an industry standard, is coming into its own with mixed reality filming. Precise data of all the different lens characteristics can be fed into a virtual production workflow to speed production and iterate creative decision making. 
Tim Pugh, CEO, Cooke Optics, said, "We are very proud to reveal the new S8/i FF series, built as always with cinematographers in mind. The lenses have been designed and produced in a smart way using an all-spherical design which provides an organic, filmic aesthetic to accompany the latest digital film cameras." 
Compatibility
All S8/i FF lens focal lengths from 25mm to 250mm have a common fixed front diameter of 104mm, with a focus drive gear of 140T x 0.8 mod and an iris drive gear of 134T x 0.8. 
Focus movement
Our Academy Award®-winning cam-style focus movement coupled with the benefit
of a large lens barrel diameter, allows for an increased number of focus markings, particularly at close focus. A four-point contact bearing also provides a smooth positive backlash-free movement.  
Focus scaling
Every focus mark is individually calibrated and engraved on both sides of the focus barrel for ease of use. 
Availability 
Seven focal lengths are available to order now: 25mm, 32mm, 40mm, 50mm, 75mm, 100mm, and 135mm. 
The remaining nine in the S8/i series will be available from Autumn 2022.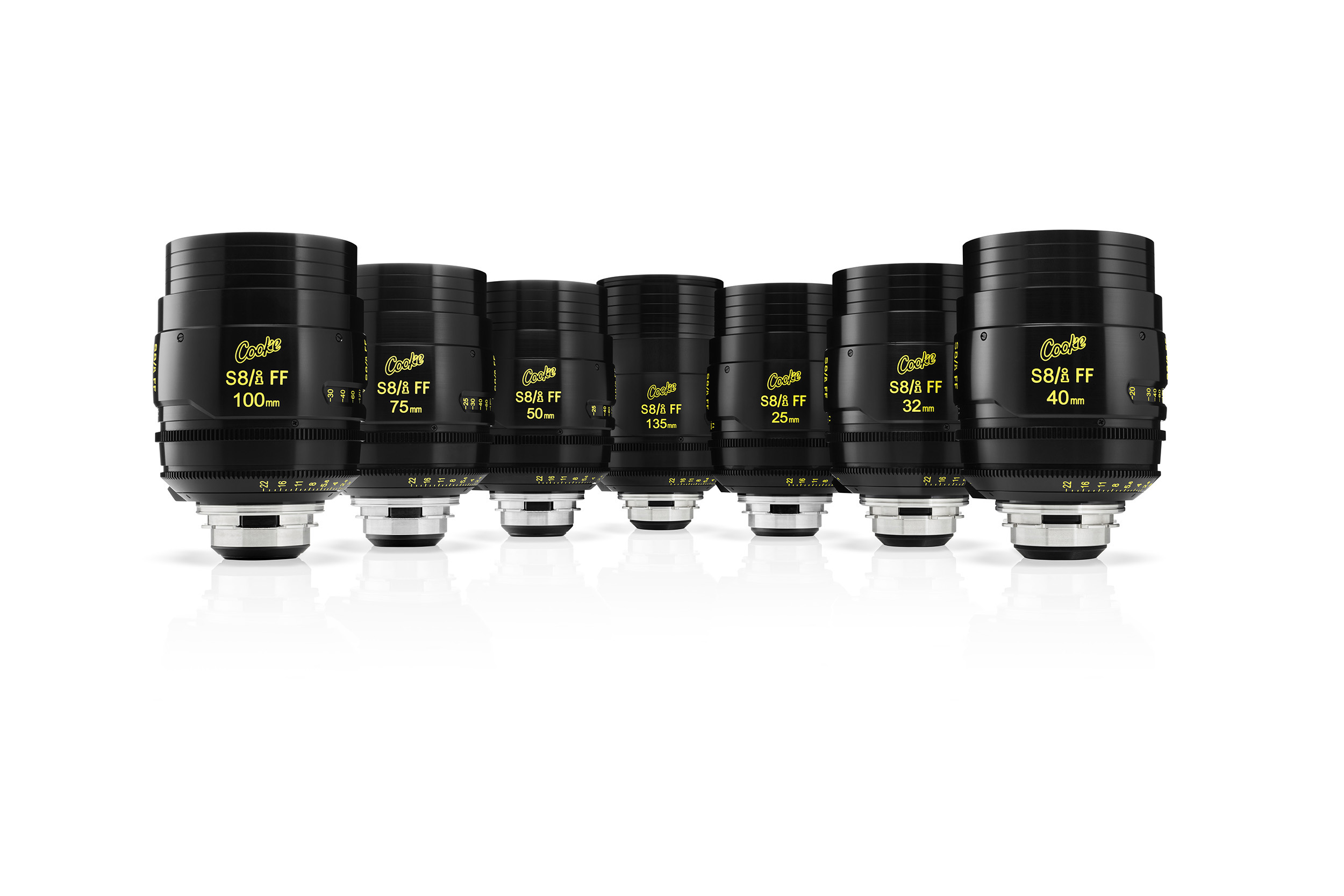 Cooke Optics
Cooke Optics can trace its origins back to the dawn of movies in the 1880s and has created many innovations over the years including zoom lenses for movie cameras, fast prime lenses that eliminated the need for bright lights, and its ground-breaking /I Technology which enables post-production and mixed reality filming innovation. In 2013, the Academy of Motion Picture Arts and Sciences gave the company an award of merit, saying it "helped define the look of motion pictures over the last century."
Cooke is known for The Cooke Look® which cinematographers sometimes describe as being "…close to what the human eye sees…." That concern with both optics and perception is key to the Cooke R&D philosophy.
The new S8/i exemplifies this approach. S8 is borne through optical science yet was driven by a desire to make a device that delivers a more human and life-like aesthetic. That approach of course requires a huge mastery of optics but, crucially, an understanding in perceptual terms to direct where the science leads.
S8/i will be manufactured in a dedicated new factory in Leicester which Cooke opened this year. This will enable Cooke to supply at somewhat shorter lead-times than it is famous for!
Cooke is also now shipping the new Varotal/i FF Zoom and the new Speed Panchro/i FF which give a little nod to its past glories.
This is a sponsored article, created in partnership with Cooke Optics.