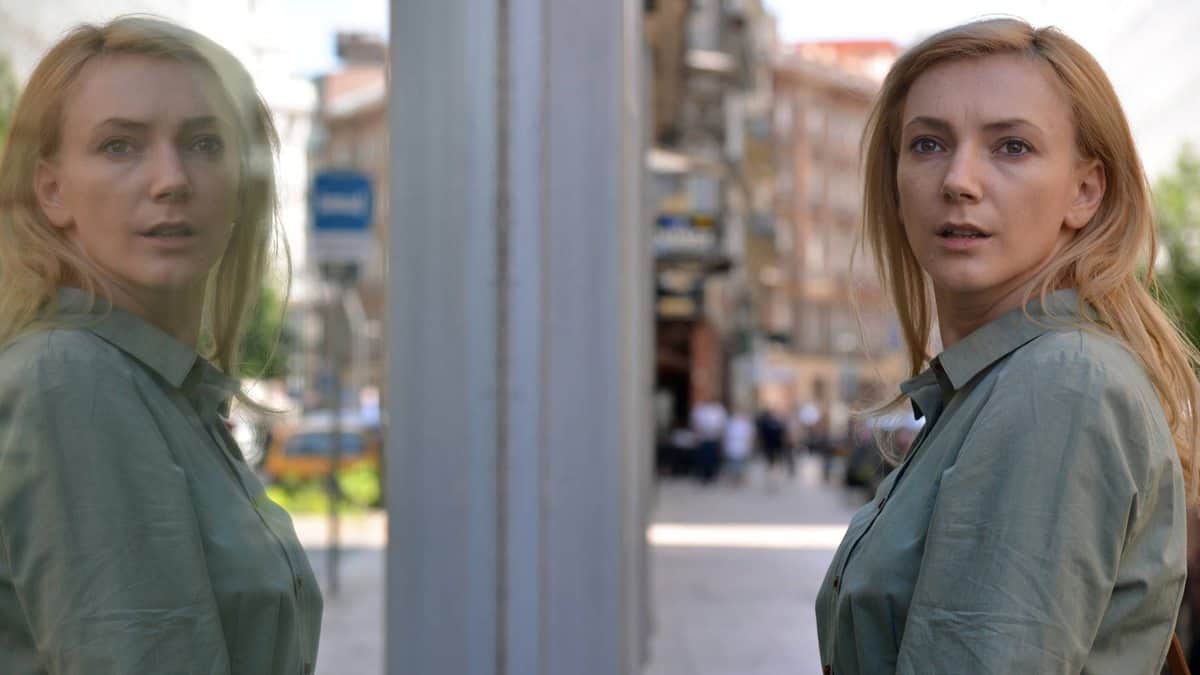 Congratulations to Cinematographer Máté Herbai HSC, who has won the Golden frog at this year's 25th Anniversary Camerimage film festival in Bydgoszcz, Poland, for On Body And Soul (above).
The Hungarian drama, which also won the Golden Bear at the 67th Berlin International Film Festival earlier this year, is about a man and woman who meet at work and begin to know each other, when they discover that they have the same dreams at night and decide to make them come true.
Silver and bronze frogs went to Russian DP Mikhail Krichman for Loveless, and British cinematographer Anthony Dod Mantle for First They Killed My Father.

CAMERIMAGE 2017 WINNERS!
MAIN COMPETITION
Golden Frog: On Body and Soul
cin. Máté Herbai
dir. Ildikó Enyedi
Silver Frog: Loveless
cin. Mikhail Krichman
dir. Andrei Zvyagintsev
Bronze Frog: First They Killed My Father
cin. Anthony Dod Mantle
dir. Angelina Jolie
FIPRESCI AWARD
The International Critics Prize to the director of the best film in the Main Competition – under specific consideration of its cinematography: Sweet Country
cin. Dylan River, Warwick Thornton
dir. Warwick Thornton
AUDIENCE AWARD
Camerimage Audience Award: Three Billboards Outside Ebbing, Missouri
cin. Ben Davis
dir. Martin McDonagh
POLISH FILMS COMPETITION
Best Polish Film: The Art of Loving. Story of Michalina Wislocka
cin. Michał Sobociński
dir. Maria Sadowska
STUDENT ETUDES COMPETITION
Laszlo Kovacs Student Award – Golden Tadpole – All of Us
cin. Felix Striegel
dir. Katja Benrath
school: Hamburg Media School (HMS)
Silver Tadpole: Across the Street
cin. Tom Durand
dir. Jeanne Privat
school: Institut National Superieur des Arts du Spectacle et des Techniques de Diffusion (INSAS)
Bronze Tadpole: Rocco
cin. Martín Urrea
dir. Gerard Nogueira
school: Hamburg Media School (HMS)
DOCUMENTARY FEATURES COMPETITION
Golden Frog — to a documentary film: Radio Kobanî
cin. Nina Badoux
dir. Reber Dosky
Golden Frog — to a docudrama: Potentiae
cin. Ricardo Garfias
dir. Javier Toscano
Special Mention: Normal Autistic Film
cin. Miroslav Janek
dir. Miroslav Janek
DOCUMENTARY SHORTS COMPETITION
Golden Frog — Grand Prix: Zhalanash – Empty Shore
cin. Marcin Sauter
dir. Marcin Sauter
Special Mention: Find Fix Finish
cin. Nikolai Huber
dir. Sylvain Cruiziat, Mila Zhluktenko
DIRECTORS' DEBUTS COMPETITION
Under the patronage of the Polish Filmmakers Association (SFP)
Best Directorial Debut: Borg McEnroe
cin. Niels Thastum
dir. Janus Metz
CINEMATOGRAPHERS' DEBUTS COMPETITION
Under the patronage of the Polish Filmmakers Association (SFP)
Best Cinematography Debut: Winter Brothers
cin. Maria von Hausswolff
dir. Hlynur Pálmason
MUSIC VIDEOS COMPETITION
Best Music Video: Leningrad "Kolschik"
cin. Genrih Meder
dir. Ilya Naishuller
Best Cinematography In A Music Video: alt-J "3WW"
cin. Dustin Lane
dir. Young Replicant
FIRST LOOK – TV PILOTS COMPETITION
Best Pilot: Black Spot: Stranger Comes To Town
cin. Christophe Nuyens
dir. Julien Despaux, Thierry Poiraud