Shining a light on...

Gaffers 'R' Us / Chuck Finch
Shining a light on...

Gaffers 'R' Us / Chuck Finch
Fact file
Born: Westminster, London
Education: St Michael's School, Sloane Square, London
Lives: West Sussex
Hobbies: Fishing, golf and family time
Selected filmography
Dumbo (2018, pre-production)
Kingsman: The Golden Circle (2017)
Miss Peregrine's Home For Peculiar Children (2016)
Kingsman: The Secret Service (2014)
Thor: The Dark World (2013)
Gravity (2013)
Skyfall (2012)
You Will Meet A Tall Dark Stranger (2010)
The Wolfman (2010)
Nine (2009)
Mamma Mia! (2008)
Sweeney Todd (2007)
Stardust (2007)
The Bourne Ultimatum (2007)
Finding Neverland (2004)
Harry Potter And The Sorcerer's Stone (2001)
Sleepy Hollow (1999)
Tomorrow Never Dies (1997)
The Fifth Element (1997)
Air America (1990)
A Dry White Season (1989)
Personal Services (1987)
White Mischief (1987)
Defense Of The Realm (1986)
1984 (1984)
Big Break:
After qualifying as an electrician I was going to work in Germany Auf Wiedersehen Pet-style. But a couple of weeks before I went my dad asked, "Can you pop into [lighting company] Mole-Richardson and pick up some money for me?" It was one of those pivotal moments. I met somebody there and got chatting. He asked if I wanted to go to Paris on a job with actor David Niven where I made more money than I would have as a contracted electrician in Germany. After that Mole-Richardson offered me a job and that was it. It just went from there, starting at the bottom of the pile.
Passion:
I have always been interested in light and how it works. At its most basic level it's quite logical and simple really. It's duplicating what you see when you walk into a room everyday and ask the question "Where does the light come from?" Usually it's the window!
Style:
I have always been into soft and natural light. I took a big interest and was lucky enough to work with a lot of great people along the way. Cinematographers like Geoffrey Unsworth BSC (A Bridge Too Far), really taught me about cutting light to eliminate shadow. David Watkin BSC on Memphis Belle – was one of the first DPs to experiment heavily with soft sources. And I learned a lot from Roger Pratt BSC from Shadowlands, Batman and a couple of the Harry Potter films.
Now I work closely with cinematographers such as Seamus McGarvey BSC ASC (Anna Karenina), John Mathieson BSC (King Arthur: Legend of the Sword) and Philippe Rousselot AFC ASC (Fantastic Beasts And Where To Find Them 2) – who I have known for 30 years. I'm about to spend the next eight months with Philippe, more time than I have with my wife. So you have to get on well and lots of cinematographers become more than acquaintances. They become your friends.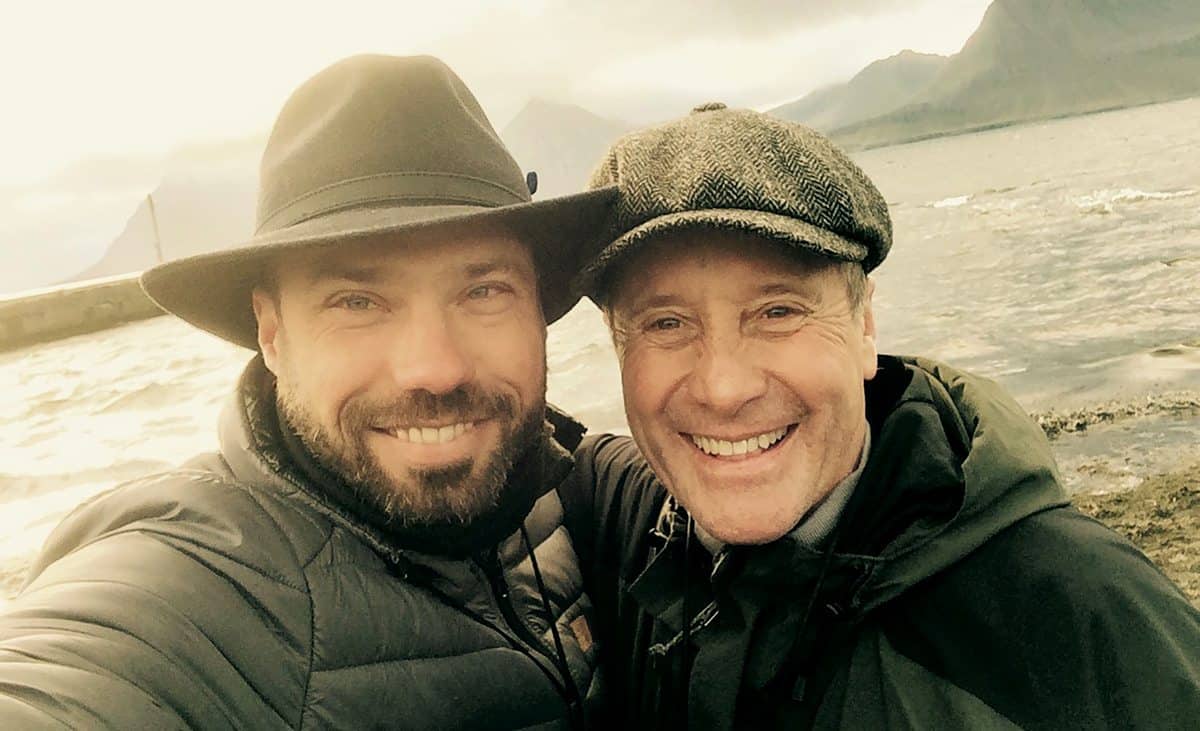 Set lighting:
One of the best things about working on Fantastic Beasts and Where to Find Them 2 was that there were a lot of sets to light. That's what I enjoy doing, rather than the VFX-heavy films which always involve a lot of greenscreen. I spent my whole career learning how to make sure lamps and cables are out of shot but on VFX-heavy films you get told 'don't worry about it'. I have just done Darkest Hour starring Gary Oldman about Winston Churchill's early years as PM at the start of World War II and the build up to Dunkirk. It was wonderfully shot by Bruno Delbonnel AFC ASC. I'd like to do more of that kind of filmmaking.
How the industry has changed:
I have seen Arc lights become extinct, HMIs go from 8K to 12K to 18K to the growth of LED. In addition to technology, the role of the gaffer has changed too – we have a lot more input now. We discuss with the cinematographer what they want and try to anticipate what they will need. But you don't want to second-guess too much because you don't want them to think: Who's lighting this film?' Lighting is a collaboration between two people who work together closely and are good friends really. The only difference is the cinematographers get paid a lot more than gaffers do!
"I'm about to spend the next eight months with Philippe (Rousselot AFC ASC), more time than I have with my wife. So you have to get on well and lots of cinematographers become more than acquaintances. They become your friends."
- Chuck Finch
Key people:
My most important asset is my crew. We use all sorts of lighting kit and grip equipment. Some good, some not so good. But the truth is you can't work with bad labour. The most important single person for me is my rigging gaffer. After the cinematographer and I discuss a lighting rig, I'll go on with the rigging gaffer and they have to put it all into place in good time.
Starting out:
I think it's harder to break in now that it used to be. I would say to anybody who wants to become a gaffer to first of all become a qualified electrician. Then get on-set and observe what happens closely and try and understand what the light does. Always listen, never be afraid to ask questions, never be late and never moan on-set – just be enthusiastic and don't play around with your mobile phone. When you are in a position like mine you can speak your mind and throw out a few bollockings, but when you are coming up through the ranks just be there, observe and keep your mouth shut.
Best advice received:
My dad said work in a career you love and that way you'll never have to do a day's work in your life.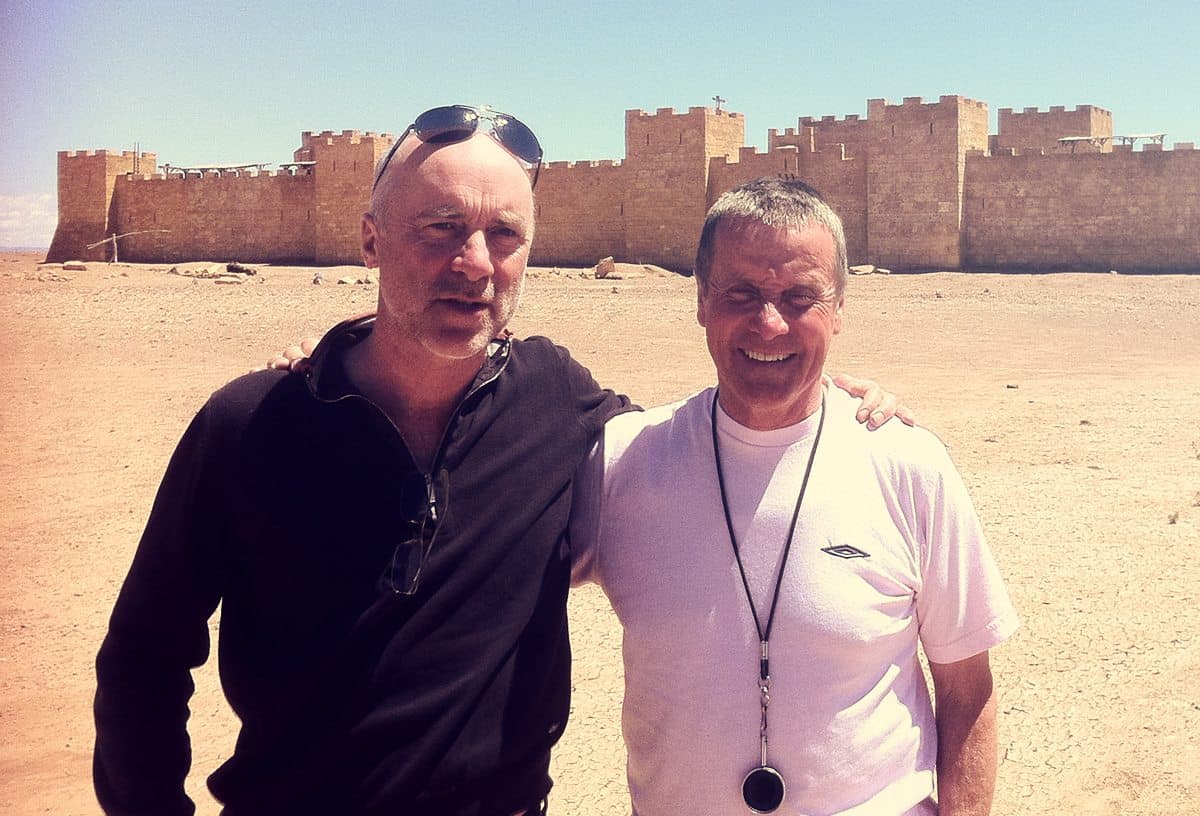 Cinematographer Seamus McGarvey BSC ASC says:
When you are lucky enough to work with the great Chuck Finch as your gaffer you know everything is going to be alright. I love Chuck's style because he is one of the rare gaffers who is as happy on a tiny set, painting with a few small light sources, as he is on a huge stage with thousands of lights. His magic is that he treats everything as one. He knows the story and helps the light fuse with it. To do that, he works so brilliantly with his crew and everything seems to run so smoothly. I love working with him and I look forward to the next time.
John Mathieson BSC, cinematographer, says:
The relationship between cinematographer and gaffer has been like elephant and mahout. They used to stay together all their lives. Although I've never been sure who is the elephant and who is the mahout.
Now, with the volume of films, you don't always get your first choice and crews don't stay together like they used to. What you miss is the shorthand of that relationship between cinematographer and gaffer. A good gaffer like Chuck knows when something is not right. He's good at second guessing you – anticipating what you will need, even if you don't articulate it – which can take a lot of time and energy with a gaffer you haven't work with before.
We did Ridley Scott's Kingdom Of Heaven together, in the desert for 144 days and Chuck didn't complain once. It was the largest single building ever lit for film (a quarter of a mile wall in the Moroccan desert for the Saracens laying siege to Jerusalem scene). We had lots of lighting, real cavalry charges and there were 5,000 or 6,000 extras on some scenes.
That sequence cost around $700K and we didn't see any rushes for three or four days. In that situation you want somebody on your shoulder saying, "This is going to look good". That's why good gaffers are important – they are the only ones who understand what you are trying to achieve and give you the confidence to do it.
When you have got a good gaffer you hang onto them, and what makes Chuck Finch good is that, in addition to understanding lighting, he's very affable and people like him. He's very social – he'll talk to anybody about anything, which is great, because I don't really want to talk to anybody on-set.
In addition of this affable quality, he brings a very disciplined quality. When he raises his voice and says he wants the set cleared, people listen and do it. He's also more than capable telling a producer something that they don't want to hear. For me he's the number one go-to gaffer this side of the Atlantic.