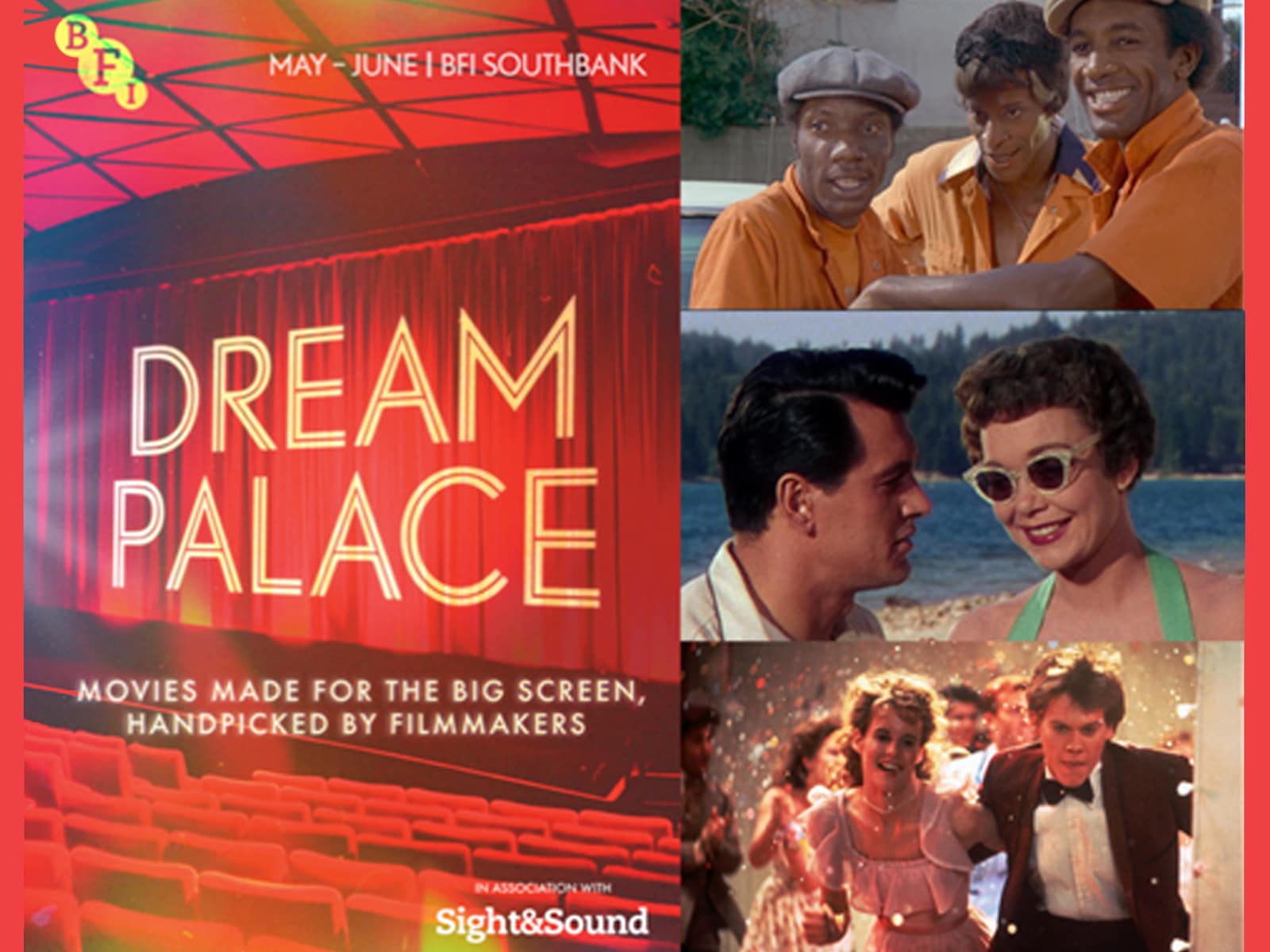 With just one week to go until cinemas across the country are able to reopen, BFI Southbank's new season 'Dream Palace: Movies Made for the Big Screen' is the perfect programme to get audiences excited about returning to cinemas.
The season is inspired by the ongoing Sight & Sound editorial campaign 'My Dream Palace', which sees film industry luminaries pen their own love letters to cinemas; over the past year the campaign has celebrated and 'kept a light burning' while cinemas around the world were closed.
The season, at BFI Southbank from 17 May – 30 June, has been curated by filmmakers including Edgar Wright, Gurinder Chadha, Luca Guadagnino, Asif Kapadia, Prano Bailey-Bond, Peter Strickland, Francis Lee and many more. The BFI's special guests, some of whom will introduce their choices in person and some virtually, have all picked the film that they would most like to see at BFI Southbank.
The full programme includes screenings of:
Black Narcissus (Michael Powell, Emeric Pressburger, 1947) chosen by Edgar Wright
Car Wash (Michael Schultz, 1976) chosen by Gurinder Chadha (in person intro)
The Warriors (Walter Hill, 1979) chosen by Asif Kapadia (in person intro)
Footloose (Herbert Ross, 1984) chosen by Francis Lee (pre-recorded intro)
Beau Travail (Claire Denis, 1999) chosen by Kirsten Johnson (pre-recorded intro)
The Elephant Man (David Lynch, 1980) chosen by Prano Bailey-Bond (pre-recorded intro)
Mirror (Andrei Tarkovsky, 1975) chosen by Małgorzata Szumowska (pre-recorded intro)
The Shout (Jerzy Skolimowski, 1978) chosen by Mark Jenkin (pre-recorded intro)
Goodbye, Dragon Inn (Tsai Ming-liang, 2003) chosen by Peter Strickland (in person intro)
Beginning (Dea Kulumbegashvili, 2020) chosen by Luca Guadagnino (pre-recorded intro)
The Gleaners and I (Agnès Varda, 2000) chosen by Zhu Shengze (pre-recorded intro)
Hair (Milos Forman, 1979) chosen by Kleber Mendonça Filho (pre-recorded intro)
Broadcast News (James L Brooks, 1987) chosen by Sarah Smith (in person intro)
The Wonders (Alice Rohrwacher, 2014) chosen by Mark Cousins (pre-recorded intro)
Syndromes and a Century (Apichatpong Weerasethakul, 2006) chosen by Chaitanya Tamhane (pre-recorded intro)
The season also includes screenings introduced by BFI staff including: BFI CEO Ben Roberts, who has chosen Blow Out (Brian De Palma, John G Fox, 1979), BFI creative director Heather Stewart who has chosen a double bill of Magnificent Obsession (Douglas Sirk, 1954) and Fear Eats The Soul (Rainer Werner Fassbinder, 1974) and BFI festivals director Tricia Tuttle, who has chosen David Byrne's American Utopia (Spike Lee, 2020).
Full listings, including screening dates and times can be on the BFI website.