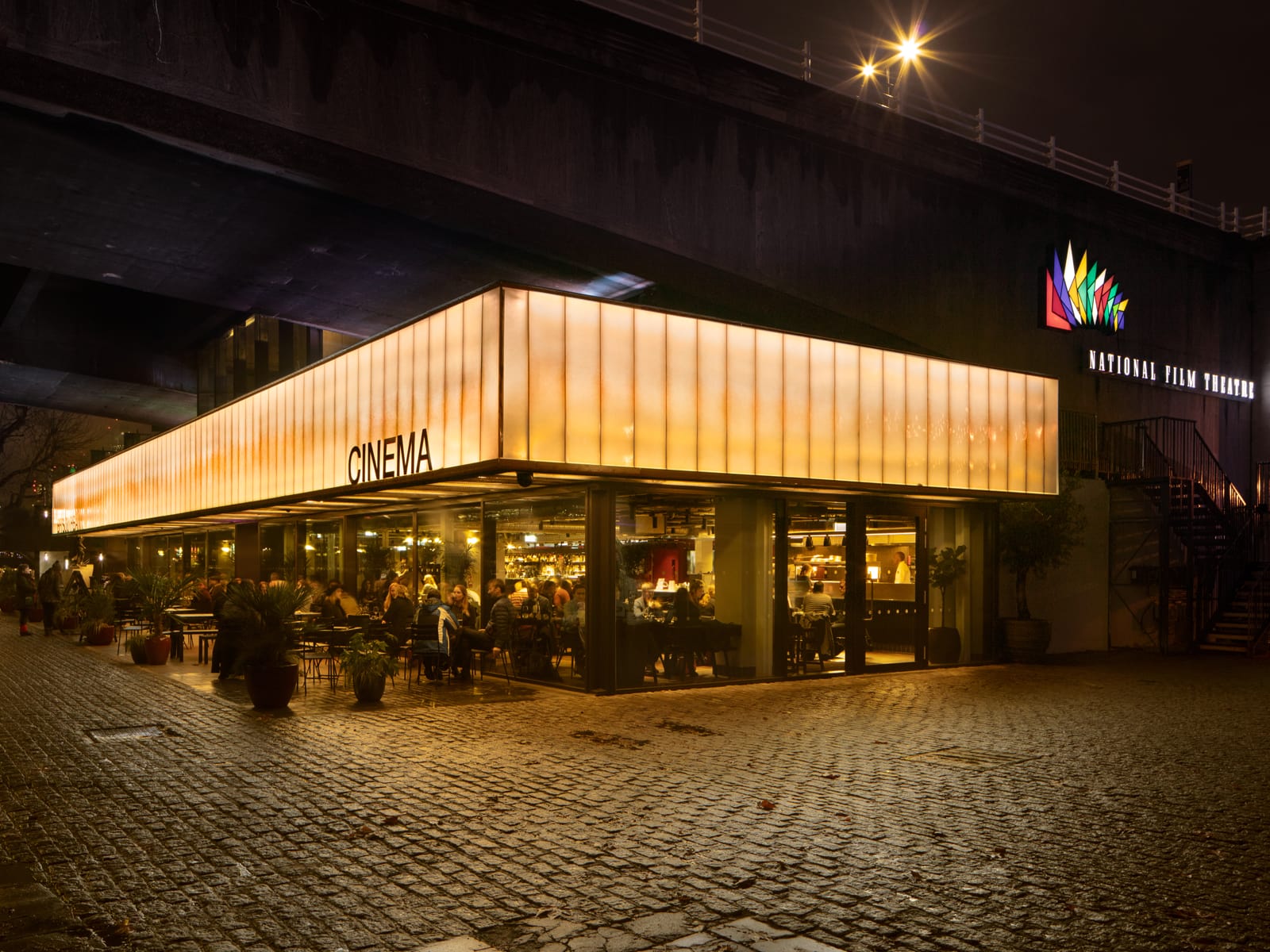 The BFI has made a further 10 awards through its UK Global Screen Fund, supporting UK screen content businesses to export UK content globally and grow international partnerships.
Financed through the UK Government's Department for Digital, Culture, Media and Sport (DCMS), the awards see a further £273,000 being allocated through the fund's International Distribution strand, designed to support UK sales agents to increase their international promotion and sales of UK feature film projects. In its pilot year, the International Distribution strand has now made 34 awards totalling £1,039,998.
In addition, a UK Global Screen Fund Town Hall event took place earlier this week, reviewing the fund's pilot year, including awards and activity to date, whilst taking a look ahead to what is coming next across each of the three open access strands. During the meeting, new research was unveiled to assist the UK's independent screen sector with their international business activities. Commissioned by the BFI's Research & Statistics Unit, the research reports provide territory-specific market intelligence and audience perception and engagement insights. Further research, prepared by Parrot Analytics, provides data relating to the international demand, supply and travelability of UK content and talent. The full reports can be accessed here.
Productions to receive UK Global Screen Fund International Distribution awards are:
A Gaza Weekend, directed by Basil Khalil with a screenplay from Khalil and Daniel Chan. The film, set in the Middle East, sees Israel sealed off after the outbreak of a deadly virus, and Gaza the safest place in the region, leaving a British journalist and his Israeli girlfriend trapped on the wrong side of the border. With no one else to turn to, they must entrust two Palestinian street merchants who promise a way out in exchange for much needed cash. This culture clash comedy adventure from the UK-Palestine team behind the Oscar® nominated short film Ave Maria, and produced by Amina Dasmal for Alcove Entertainment, was selected for the 'Great 8' Showcase at this year's Cannes and is represented by Protagonist Pictures.
Borderland, directed by The Guard Brothers with a script by The Guard Brothers and Ronan Bennett, the thriller follows an Irish paramilitary who witnesses the shooting of his pregnant wife at the hands of an SAS sergeant and goes on a mission to avenge her death. Starring Colin Morgan, Aml Ameen, Felicity Jones and Mark Strong the film is produced by Upper Street Pictures and is represented by Rocket Science.

Cottontail

, written and directed by first-time filmmaker Patrick Dickinson, is a Japanese/UK co-production. The portrait of love, acceptance and family loss stars Lily Franky, Tae Kimura, Rin Takanashi, Ryo Nishikido, Ciarán Hinds and Aoife Hinds. The film is produced by Gabrielle Tana and Carolyn Marks Blackwood for Magnolia Mae Films, Kosuke Oshida for Office Shirous, and Hélène Théolody for Written Rock Films, and is represented by 

WestEnd Films

.

Doctor Jekyll, directed by Joe Stephenson, written by Dan Kelly-Mulhern and starring Eddie Izzard in the title role, with Lindsay Duncan and Scott Chambers also starring. The film, produced by Guy de Beaujeu, Joe Stephenson and Liam Coutts is a modern interpretation of the classic novella, exploring characters on two different ends of the economic spectrum and with Dr Jekyll as a transgender character played by a transgender actor. It is represented by Metro International Entertainment.

Never Forget Tibet

, directed Jean-Paul Mertinez and co-written by Mertinez and Rani Singh, is an intimate documentary feature in which His Holiness The Dalai Lama reveals for the very first time the details of his incredible escape into exile in 1959. Narrated by Golden Globe nominee Hugh Bonneville and produced by Compassionate Films, it is represented by

 Parkland Pictures. 

Raven's Hollow, written and directed by Christopher Hatton, is a supernatural thriller inspired by a little known period in the life of Edgar Allan Poe when he served as a military cadet at West Point.  The film stars William Moseley as Poe, Melanie Zanetti, Kate Dickie, and David Hayman as the mysterious inhabitants of a township with a frightening secret to protect. Produced by Caroline Stern, the film had two Marché du Film screenings at this year's Cannes and is represented by Canoe Film.

Starve Acre

, written and directed by Daniel Kokotajlo, is a supernatural horror film set in 1970s rural England and based on the novel by Andrew Michael Hurley. Starring Matt Smith and Morfydd Clark, the film is produced by House Productions' Tessa Ross and Juliette Howell, with Emma Duffy.

 Cornerstone 

is handling worldwide sales.

Summerland, written and directed by Jessica Swale, is a love story starring Gemma Arterton, Gugu Mbatha-Raw, Tom Courtenay, Penelope Wilton, Lucas Bond and Dixie Egerickx. The film, produced by Guy Heeley and Adrian Sturges, takes audiences on an emotional journey of womanhood and self-discovery, and is represented by Embankment Films.
The Last Breath, directed by Joachim Heden and written by Nick Saltrese, is a commercial thriller, due to start shooting later in summer with casting currently underway. Produced by Andrew Prendergast for Picaro Films and Chris Reed for Freebie Films, it is represented by Metro International Entertainment.

The Trouble with Jessica

, directed by Matt Winn and co-written by Winn and James Handel, is a black comedy about a successful London couple and their friends who are faced with the moral dilemma of their lives after an uninvited dinner guest does the unthinkable…. Starring Rufus Sewell, Shirley Henderson, Alan Tudyk, Olivia Williams and Indira Varma, the film which is in post-production is produced by Sarah Sulick for Bright Pictures and is represented by

 Parkland Pictures.
All awards made by the UK Global Screen Fund are published here.  
The funding, which aims to grow exports and global demand for UK independent film, is awarded to the sales companies in the form of non-repayable grants. It will support the international sale, marketing and promotion of the films to achieve measurable results that would not have been possible without UK Global Screen Fund backing. This includes increasing the number and value of international sales, increasing international audiences and increasing commercial returns for UK screen companies, rights holders and financiers.
Creative Industries minister Julia Lopez said: "The UK Global Screen Fund is playing a major role helping our fantastic film, TV and gaming industries share their content with new audiences around the world. The scheme boosts economic growth at home while promoting our culture globally and I look forward to seeing how this new batch of films achieve international success."
Denitsa Yordanova, head of UK Global Screen Fund, said: "In its pilot year the UK Global Screen Fund has worked to support our talented and unique independent screen sector to compete and grow internationally. This latest round of international distribution awards demonstrates an exciting mix of titles and genres, all set for international release and boosted by the fund to increase promotion and reach new audiences worldwide. We look forward to continuing to support the UK screen sector by stimulating further partnerships and generating new export opportunities over the next three years of the fund."
Will Machin, CEO, Metro International Entertainment, said: "As we recover and re-build from the collective challenges of the last few years, the UK Global Screen Fund's international distribution support has been integral to our latest sales and marketing plans. The support has been critical in helping us manage our marketing spend and cash-flow and also allows us to strategically plan and position our films for future festivals and markets, maximising exposure and potential sales."
John Cairns, CEO and founder of Parkland Pictures said: "We were very happy and proud to receive this UK Global Screen Fund award. We may be a smaller company but we do have big ideas and this grant will allow us to continue to create maximum impact for both Parkland and our films in the global arena."
The International Co-production funding strand is now open for applications, supporting UK producers to work as partners on international co-productions and help create new global projects. The fund offers non-recoupable grants of up to £300,000 for UK independent companies to apply as minority co-producers for feature films of all genres, and as majority and minority co-producers for TV projects in animation and documentary genre. In its pilot year the fund supported 11 international co-productions, helping UK companies establish new collaborations with 13 territories. For more information and full details on how to apply, view the guidelines here or join the latest informational webinar, taking place on 13 July, by registering in advance here.