Prime focus
Meet the New Wave / Bart Sienkiewicz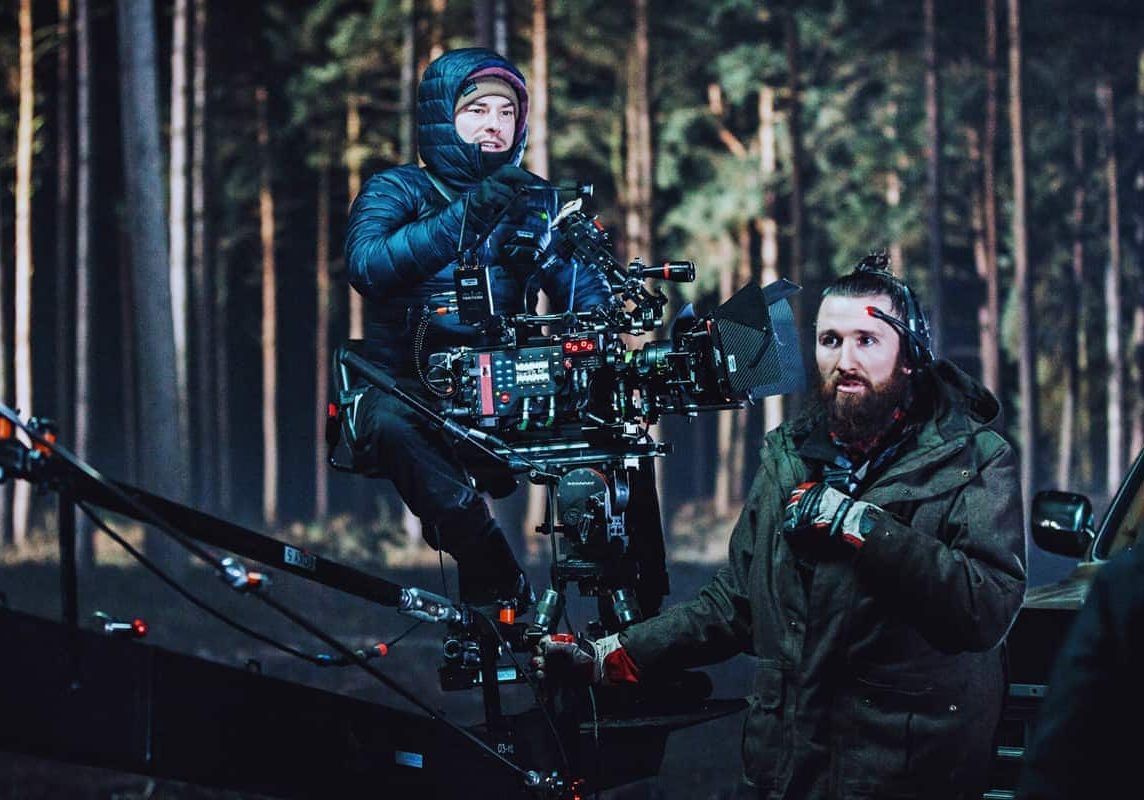 Prime focus
Meet the New Wave / Bart Sienkiewicz
Filmography (so far): Feature fims: Dark Encounter (2019, in post-production), Solis (2018), The Bromley Boys (2018), Piercing Brightness (2013); TV mini-series Immortality (2018)
When did you discover you wanted to be a cinematographer?
Cinema has fascinated me, ever since I saw Jurassic Park (1993, Steven Spielberg, DP Dean Cundey ASC) as a kid. I was intrigued how the film was made. I soon developed an interest in stills photography and during high school met a friend whose father was a cinematographer. He helped me explore my cinematic sensibilities and inevitably I was hooked. At the age of 18, I decided to become a DP.
Where did you train?
I trained at the Film & Television Academy in my native Poland, and later worked in the camera department under great DPs and crew, who were generous in sharing their knowledge.
What are your favourite films, and why?
I enjoy original, entertaining films. Some of my favourites include: Jurassic Park, Pulp Fiction (1994, dir. Quentin Tarantino, DP Andrzej Sekula), Road To Perdition (2002, dir. Sam Mendes, DP Conrad Hall ASC), The Matrix (dirs. The Wachowski Brothers, DP Bill Pope ASC), The Big Lebowski (1998, dirs. Joel & Ethan Coen, DP Roger Deakins CBE BSC ASC) and Semi-Pro (dir. Kent Alterman, DP Shane Hurlbut ASC). The work of Steven Spielberg has always been influential to my love of cinema.
What's the best advice you were ever given, and from whom?
When I was starting-out I was given the following advice: "Other people's success is not your failure", and "Lead through respect, not intimidation."
Who are your DP/industry heroes?
I'm strongly inspired by the work of Janusz Kaminski ASC, Robert Elswit ASC, Emmanuel Lubezki AMC ASC, Bruno Delbonnel AFC ASC, Robert Richardson ASC, Gordon Willis ASC, Conrad L. Hall ASC and Roger Deakins CBE BSC ASC, to name a few.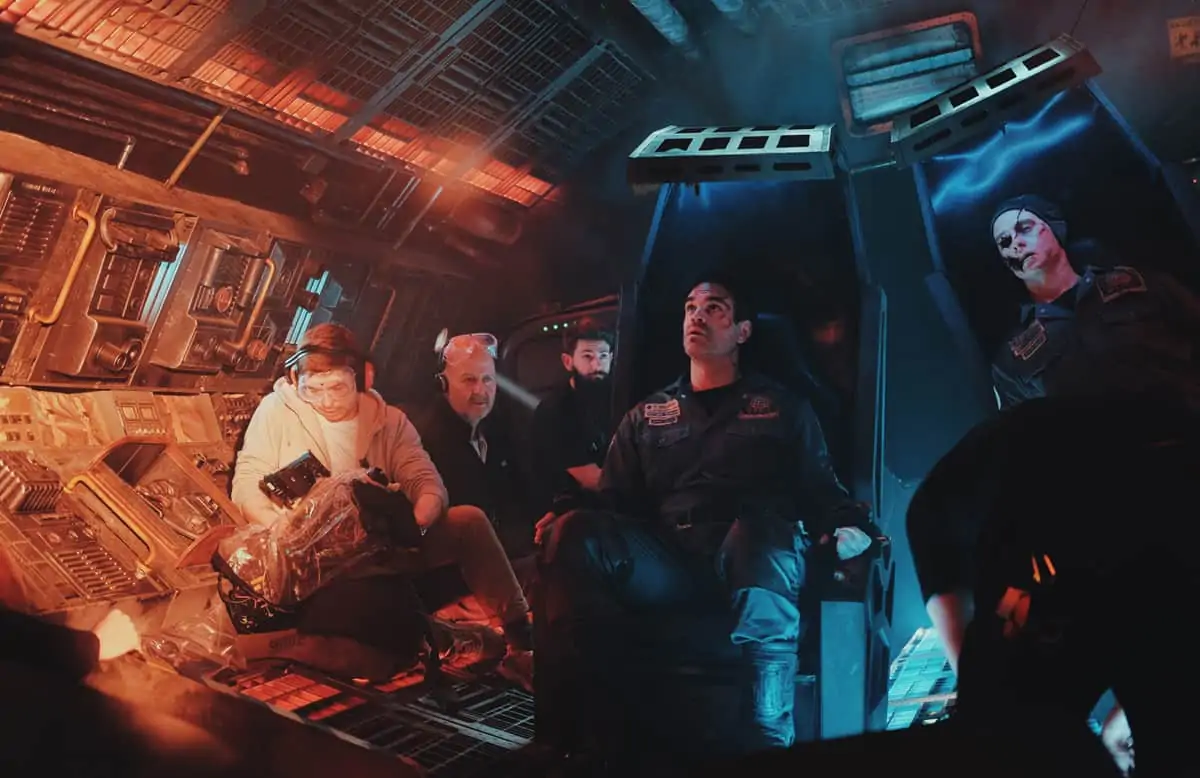 Have you won any awards or received any nominations?
I won the Best Cinematography Award at the British Horror Film Festival for my work on The Herd (2014, dir Melanie Light).
What's your proudest moment?
Having my last two feature films release in cinemas in 2018. Seeing my work on a big screen was a fantastic experience.
What's the worst knock-back/rejection you ever had?
There have been a few film scripts that I really connected with and wanted to shoot, but either didn't get them or their funding was postponed. I try not to take these things personally and treat it as part of the business.
What have been your best/worst moments on-set?
Best: are when a plan comes together, I'm enjoying the shoot, working with a talented director, cast and crew, and feeling that the project we are making will be great!
Worst: when I badly sprained my ankle on the first day of an eight-week job in the Middle East. I had to wear an aircast and use crutches for the majority of the shoot which was very challenging. Luckily, I had great support from my fantastic camera operator David Pulgarin, production crew and local physiotherapists.
What was the biggest challenge on your latest production?
On my last feature Dark Encounter (2019, dir. Carl Strathie) we had a night exterior sequence for which I had to light nearly 500sq/m of a pine forest. This was shot over one week of freezing winter nights in Yorkshire, and the terrain made it especially hard for setting all the big equipment and cranes. My gaffer Tom Nowell, key grip Felix Milburn-Foster, 1st AC Matt Choules and their teams, did an outstanding job to get me through this.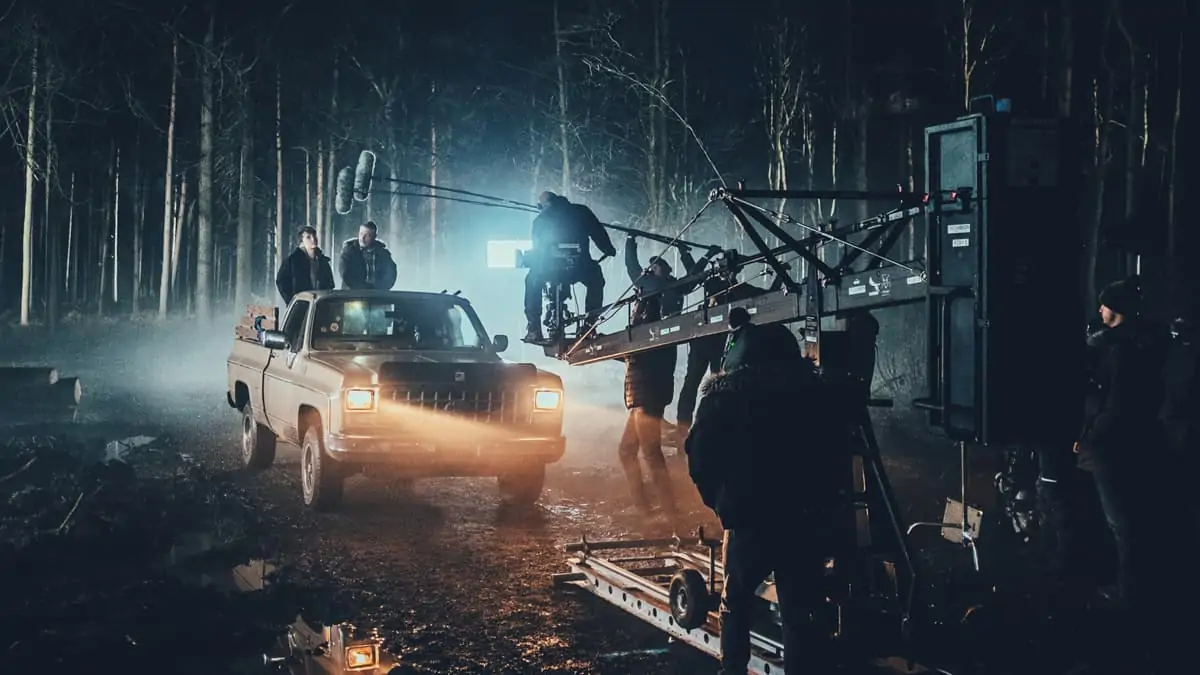 Tell us your most hilarious faux pas?
On my first day working as a camera trainee, I was asked to bring some sand bags (called "bags" for short). I returned to the camera as quickly as possible and with an enthusiastic smile on my face, handed the AC a roll of bin bags!
Away from work, what are your greatest passions?
Travel, DJ-ing, photography, video games.
What one piece of kit could you not live without?
My mobile phone (where I can access my notes and cine apps) and my light meter.
Which films are you most proud of to date?
Each of my feature films presented a different set of challenges and rewards and I feel proud of every one of them.
What's the weirdest place you've ever shot in?
Probably in a glacier ice cave in Iceland, or a Buddhist temple in the Indian Himalayas. Both were extraordinary locations.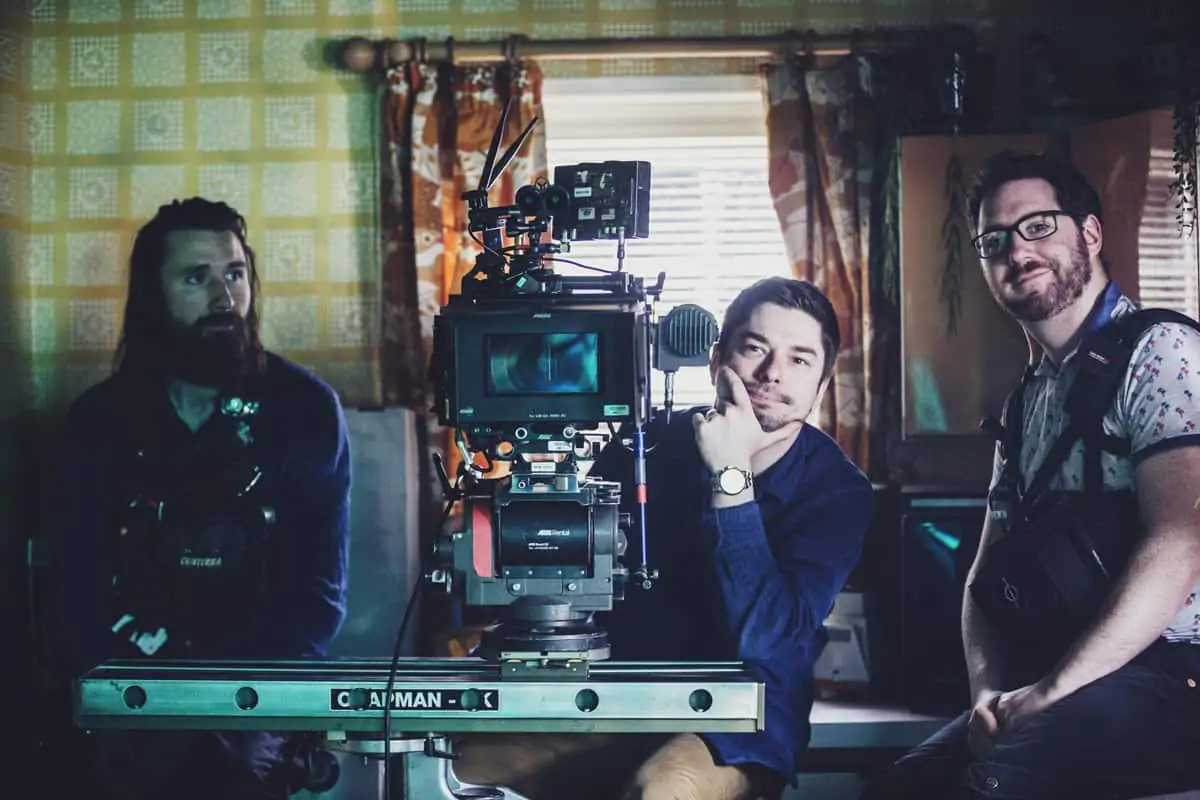 What's the hardest shot/thing you've had to light/frame?
The feature Solis (2018, dir. Carl Strathie) presented a challenge of framing and lighting a single character based in a single location for the majority of the film. Together with my director, Carl, we developed a number of cues in the script that allowed for visual changes in the lighting and camera work.
Tell us your hidden talent/party trick?
I lived in Kenya for a few years, so I can sing some songs in Swahili. I can also spin some tunes.
In the entire history of filmmaking, which film would you love to have shot?
Jurassic Park or The Matrix.
What are your current top albums?
My playlists usually consists of house, funk, soul, old-school hip hop and blues.
Can you tell us your greatest extravagance?
Renting boats during summer holidays.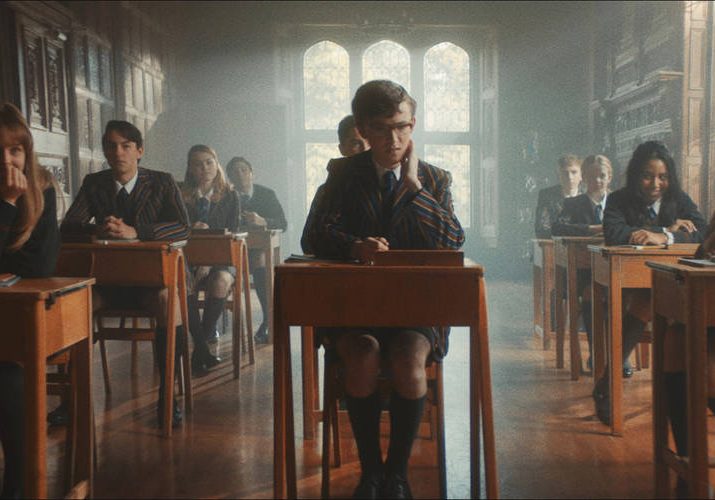 What's the best thing about being a DP?
It's a privilege to be able to do what I love, shooting films and travelling while doing it. Every day can be different.
What's the worst thing about being a DP?
While on a project, the long working hours, often spent away from home, mean I pay less attention to my life outside of work.
Give us three adjectives that best describe you and your approach to cinematography?
Collaborative. Positive. Imaginative.
If you weren't a DP, what job would you be doing now?
Maybe a photographer, graphic designer or DJ.
What are your aspirations for the future?
To keep growing as a cinematographer and collaborate with inspiring people on entertaining feature films and television drama.